Juventus confident of signing Fernando Llorente from Athletic Bilbao
Juventus are in "advanced talks" with Athletic Bilbao striker Fernando Llorente, who is out of contract in the summer.
Last Updated: 19/01/13 10:29pm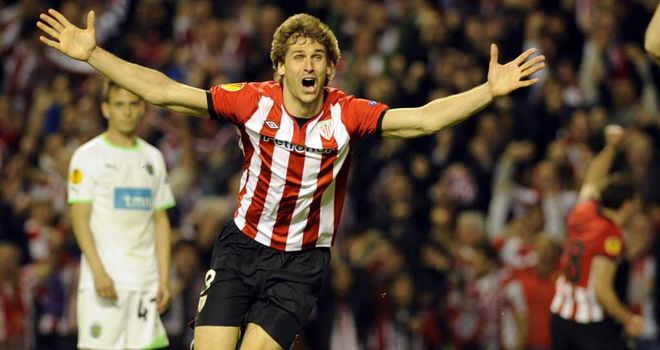 The Spain international is out of contract in the summer and has been linked with several Premier League clubs.
But Italian champions Juve are confident of landing Llorente - possibly even before the end of the month.
Chief executive Beppe Marotta said: "I do not deny that with Llorente and his entourage we are very advanced in our talks.
"I am very optimistic although we may have to wait until 1 July."
Marotta also played down suggestions the club were ready to sell Arturo Vidal and denied the club had recieved a bid amid reported interest from Bayern Munich and Real Madrid.
"We have received requests for our players, but we are generally more accustomed to buying than selling," he said.
"It's no real surprise that Bayern want him, but there are no offers."