Matej Vydra's agent says it is unlikely he will return to Watford next season
The agent of striker Matej Vydra says it is highly unlikely that the striker will return to Watford next season.
By Vasek Kadlec
Last Updated: 07/06/13 1:30pm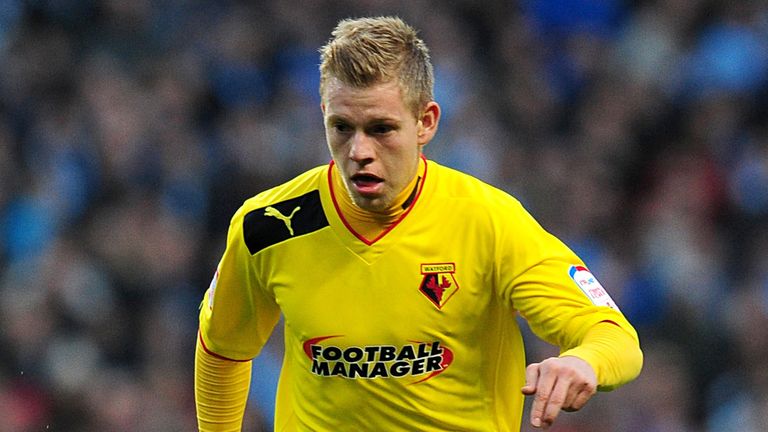 The 21-year-old netted 20 goals in his year at Vicarage Road, as well as being named the Championship Player of the Season, but he was helpless as Gianfranco Zola's side were beaten finalists in the play-offs.
Speculation surrounding Vydra's future has been rife since the moment Watford's fate was sealed, but agent Ondrej Chovanec has ruled out playing in the Championship again next season.
"I can't imagine it," he told Czech website fotbal.idnes.cz.
Chovanec also thought that the prospect of playing first-team football upon Vydra's return to Udinese was unrealistic.
"I don't expect this to happen. They have forwards Di Natale and Murielo, so I think they won't add Matej to them," he said.
Reports have suggested that a Premier League or Bundesliga move may be on the cards and Chovanec admitted that there has been interest.
"Talks are starting. I can say that some clubs from those two leagues have contacted us but I won't be specific. I strictly avoid doing that."
Arsenal were reported to be keen on Vydra but Chovanec was wary about the possibility of him often finding himself left on the bench should he take such a leap.
"He doesn't want that. When he moves somewhere, he will want to be playing."
The Pozzo family's ownership of both Udinese and Watford paved the way for Vydra's move last summer and the agent thinks they would be demanding a sizeable fee for the striker.
"They won't even be considering offers of six or eight million euros. They are imagining the same price that Manchester United paid for Zaha for the transfer from Crystal Palace."