Lionel Messi and Cristiano Ronaldo exit World Cup: Paper reaction
Argentina and Portugal were dumped out of the World Cup on Saturday
Last Updated: 01/07/18 3:10pm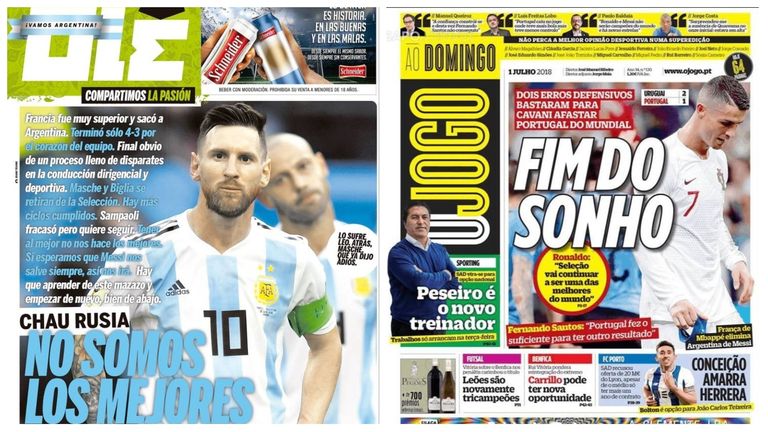 Both Argentine and Portuguese press reacted with disappointment and confusion as to what the future holds after their World Cup exits.
Argentina were beaten 4-3 by France on Saturday afternoon, meaning still no World Cup for Lionel Messi, while Portugal lost 2-1 against Uruguay in the evening kick off.
Cristiano Ronaldo will be 37 by the time Qatar comes along in 2022, while Messi will be 35, meaning the futures of both sides are anyone's guess beyond this summer.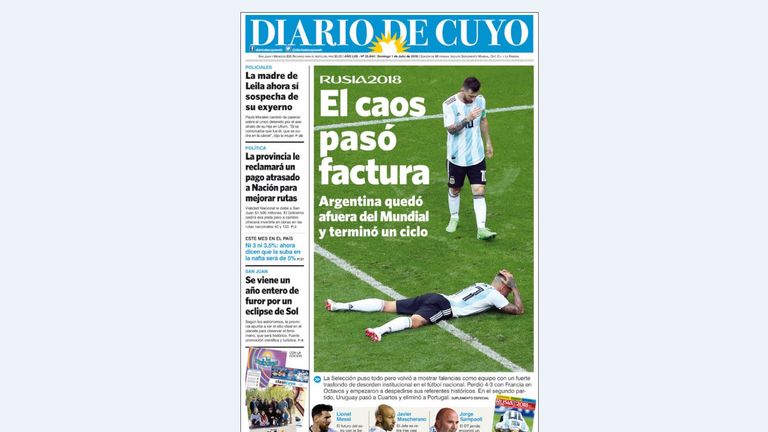 Argentine press summed up the emotion of Messi, as well as team-mate Javier Mascherano, who announced his retirement from international football.
Diario de Cuyo pictures Nicolas Otamendi on the floor with Messi looking upset, with the headline 'Chaos took its toll', while La Voz has Messi and the headline 'There wasn't a miracle.'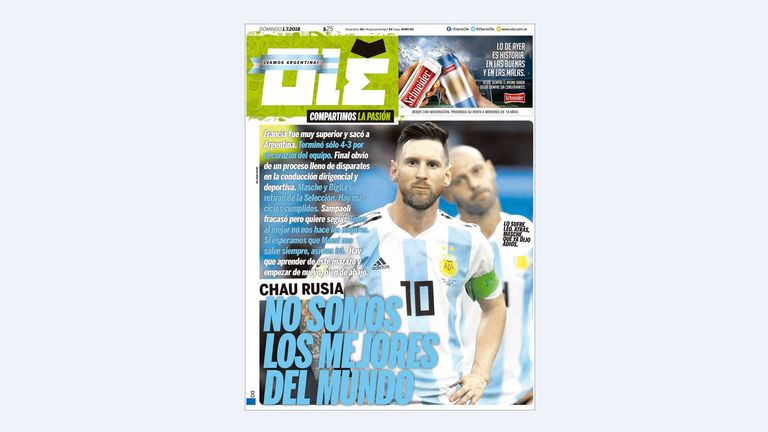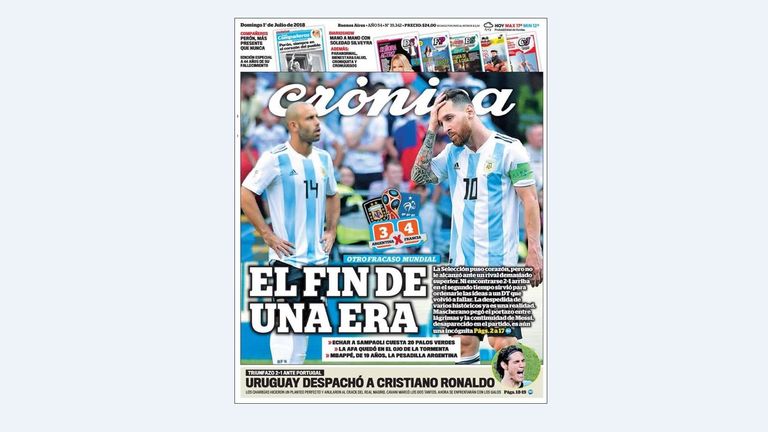 Ole had Messi and Mascherano, with the self-realising headline 'We're not the best in the world,' and Cronica go on a similar path: 'The end of an era,' with both players pictured again.
Messi, who announced in 2016 he was retiring from international football before reversing his decision, is pictured on the floor in Uno, with the headline 'The future is unknown.'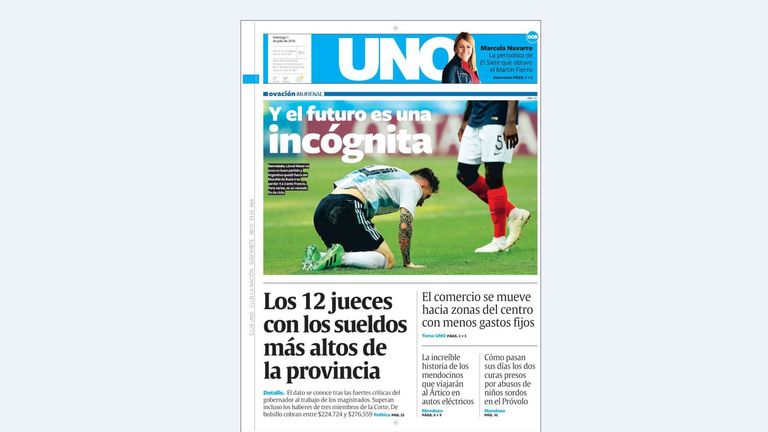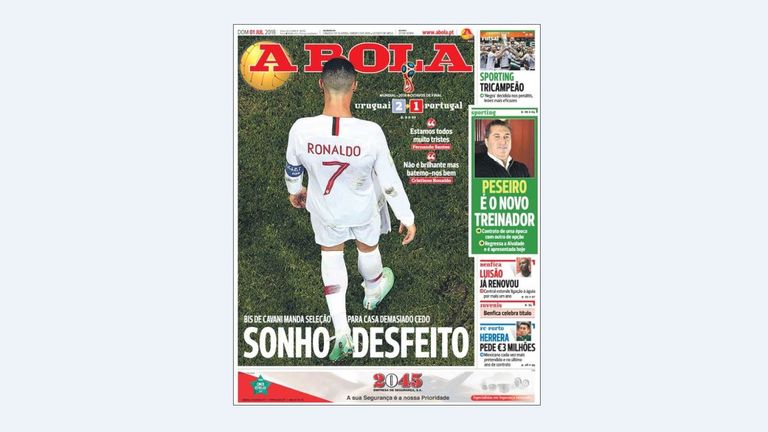 Portuguese press focus less on the future and more on the dream of world success following their Euro 2016 win.
Both A Bola and O Jogo have Ronaldo on the front page, with headlines 'Scrapped dream' and 'The dream is over.'
Meanwhile, Spanish sports newspaper Mundo Deportivo react to Messi and Ronaldo exits with the headline 'Goodbye superstars'.