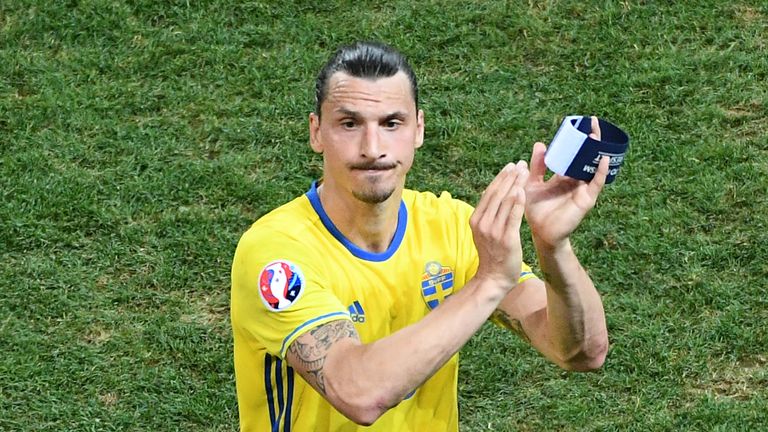 Zlatan Ibrahimovic will not play at this year's World Cup, the Swedish FA has announced.
There had been speculation, much of it fuelled by Ibrahimovic himself, that the former Manchester United striker would come out of international retirement and be part of the Sweden squad in Russia.
However, he has now decided not to make himself available.
Sweden manager Lars Richt said: "I talked to Zlatan on Tuesday.
"He told me he would not change his decision about the national team - it is no.
"Zlatan Ibrahimovic is in that case, for the same reason as with previous national team gatherings, not under consideration for the World Cup squad that national team coach Janne Andersson will announce on May 15."
In a statement published on the Swedish men's football team's official Instagram page, the national selectors said: "A final message: Zlatan will not play at the World Cup."
The 36-year-old Ibrahimovic recently left United to join LA Galaxy and has made a great start to his career in the States.
He retired from international football two years ago, having won 116 caps, but had hinted on several occasions that he might resume his Sweden career this summer.
Earlier this month, Ibrahimovic tweeted his belief that his chances of featuring in Russia this summer were "skyhoga", meaning sky high.
And he later appeared on the 'Jimmy Kimmel Live!' talk show to claim: "I'm going to the World Cup, yes."
Sweden open their World Cup Group F campaign against South Korea on June 18 before going on to meet Germany and Mexico.