The red jersey of Manchester United is weighing heavy on Victor Lindelof but yellow is more his colour. Just ask the Italians.
Lindelof is heading to the World Cup with Sweden, where he will spearhead a defensive unit that frustrated France, Bulgaria, Netherlands and Italy over a two-leg play-off en route to the finals. It was a qualification campaign that not many Swedes saw coming.
A record of seven clean sheets in their 12 matches, including keeping the Azzurri out in their two-legged play-off victory - that was dubbed back in Sweden as the "Miracle in Milan" - identifies just where the strengths of this Swedish team lie in the post-Zlatan Ibrahimovic era.
"Big nations are aware that Sweden never give up," former Manchester United youngster and current Swedish TV pundit Bojan Djordjic told Sky Sports.
"We're not a big country but having organisation, team spirit and a bit of quality, even without Zlatan, can take you far."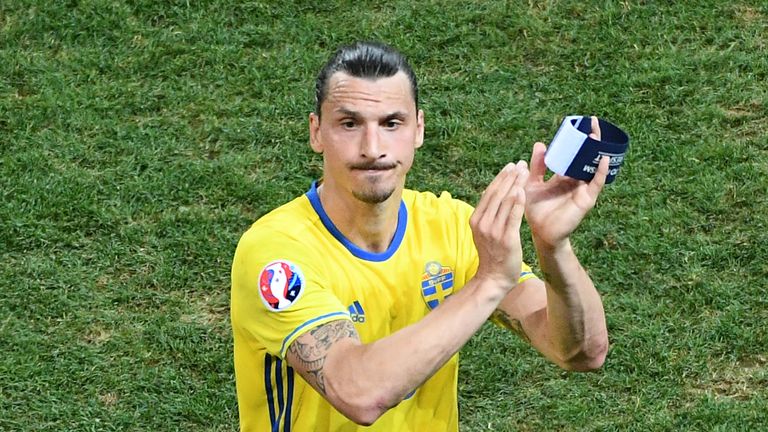 Despite the Manchester United link, Lindelof is not the Zlatan of this Swedish side. That's the point. There are no Zlatans.
The system installed by boss Janne Andersson - an unspectacular yet effective 4-4-2 - brings the best out of every single individual when they put their yellow jersey on. The quality comes through reported Arsenal target Emil Forsberg, whose movement off the left-wing into dangerous areas made him almost unplayable against Italy in Sweden's 1-0 first-leg victory.
But it is down the other end where Sweden's strengths lie, which may come as a surprise to some Premier League followers, based on Lindelof's lack of involvement at United this season.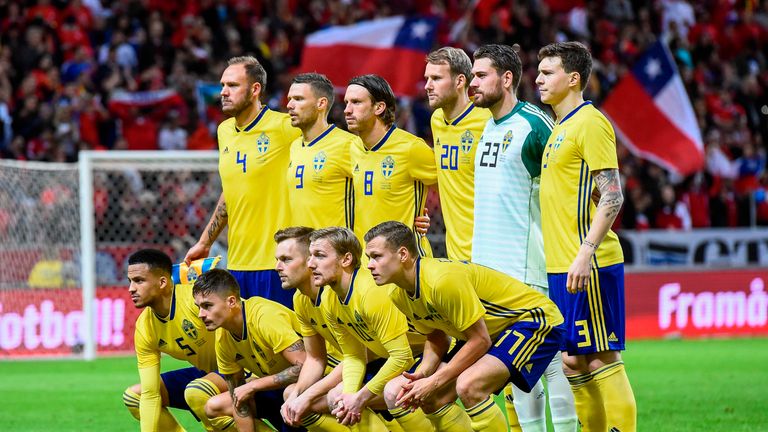 Lindelof, who joined from Benfica last summer for £31.5million, has yet to hit the heights of his compatriot Ibrahimovic at Old Trafford. He only made 13 starts in the Premier League and struggled for consistency.
However, Sweden skipper Andreas Granqvist and Lindelof will be a centre-back partnership to be feared and respected when Germany, Mexico and South Korea play the Swedes in their respective Group F encounters at the World Cup.
Lindelof: United v Sweden stats
| | | |
| --- | --- | --- |
| | United (PL) | Sweden (WCQ) |
| Games started | 13 | 11 |
| Clean sheets | 5 | 6 |
| Interceptions | 13 | 21 |
| Blocks | 11 | 7 |
| Duels won | 55 | 58 |
Djordjic knows Lindelof well and the pair have plenty in common in terms of their football upbringing. As a youngster, Djordjic - like Lindelof - rose quickly through the ranks in Sweden, which saw United come calling.
Despite getting close, Djordjic could not quite break through to the first team and after a career that took him via Plymouth, Blackpool and Red Star Belgrade, the articulate Swede now makes his living analysing the game, paying close attention to his fellow countryman around Europe.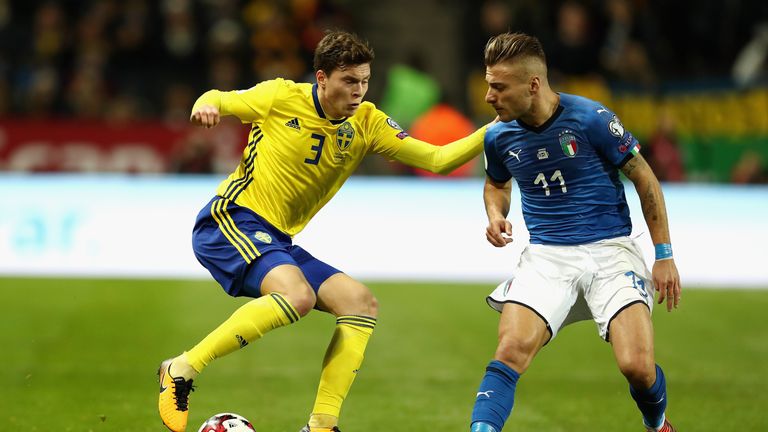 "Against Italy, Victor was immense - I was hoping people in England would have spoken about those games because he performed on the biggest stage home and away against Italy," he said.
"He was enduring a tough period at United but went out and performed for his country in two huge games.
"That shows me he's mentally strong - he can brush everything away and do things right.
"We didn't concede a goal against Italy with him and Granqvist at the back.
"He's only 23 years old - the pressure you have on you as a Manchester United player is totally different to what players are used to."
That pressure intensified on October 21 last year - a day that has unfortunately defined Lindelof's spell at United thus far.
Having replaced Phil Jones on 23 minutes against Huddersfield - on just his second Premier League appearance - he made two chastening errors which led to two goals. United lost the game 2-1, their first defeat of the season.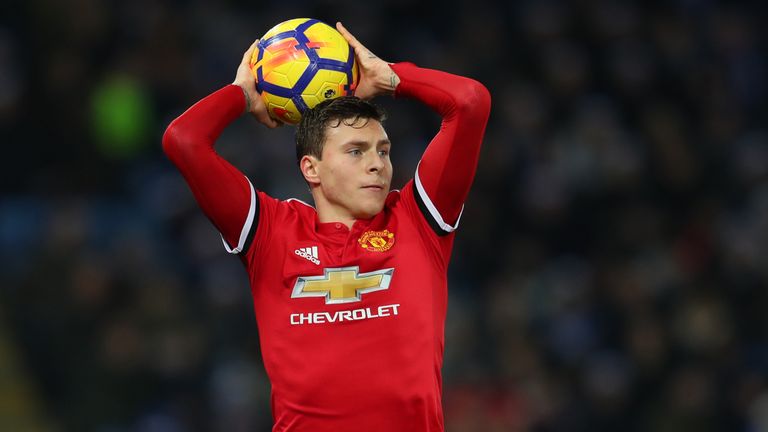 Djordjic is deeply passionate about allowing young players to learn their trade at the top level - and feels the focus on Lindelof's mistakes has been harsh.
"The critics have been too hard on him," he said.
"The mistake against Huddersfield is sticking in people's minds. Of course, when you've been signed for £31m, expectations are going to be high. Journalists in England aren't that good at assessing and giving somebody time.
"They want to see the finished article straight away. He's not been as poor as some pundits have been saying."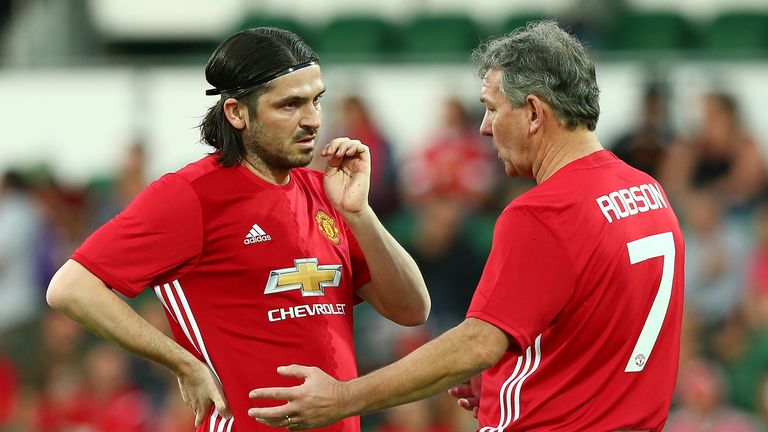 Big nations are aware that Sweden never give up. We're not a big country but having organisation, team spirit and a bit of quality, even without Zlatan, can take you far.
Lindelof is a modern-day centre-half - he can breeze through a game without breaking sweat or muddying his knees. A Rio Ferdinand-type defender that reads the game exceptionally well.
His game is based on natural instincts and confidence is key to unlocking that ability as performances with Sweden during World Cup qualifying proved. France suffered their only defeat in the qualifying process against the Swedes in Stockholm - and Lindelof was exceptional that night, too.
What he requires alongside him is a warrior to do the dirty work - the Swedish skipper Granqvist fits that bill. The FC Krasnodar defender won the country's Golden Ball for 2017, breaking Ibrahimovic's 10-year winning run.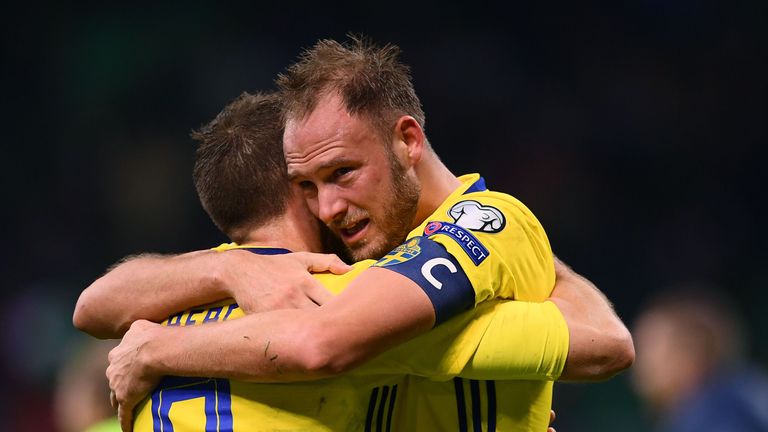 According to Djordjic, playing alongside a leader in Granqvist will allow Lindelof to showcase his talent with the national team, something that has not been seen yet in Manchester.
"For me, he's never had the opportunity to play with Eric Bailly because that would be a good combination," he said. "Victor is good with his feet and Bailly would handle everything behind him - like at Benfica, when he played with Luisao.
"He knows what he's done for Sweden in the yellow jersey. He's one of the main men in that team. He feels he has the confidence of the coach and he's confident in the group.
"That's when he can perform to his best.
"When he pulls the United shirt on he feels pride - I know that - but he also wants to perform. There were games in the Premier League this season when he was really outstanding.
"However, he has that heavy, dark cloud hanging over him due to that one mistake early in the season - it's very hard to brush it away."
Lindelof will be hoping the switch from red to yellow this summer will make the lights go green for Sweden in Russia.