Why is Alexis Sanchez struggling at Manchester United?
Last Updated: 17/03/18 8:05am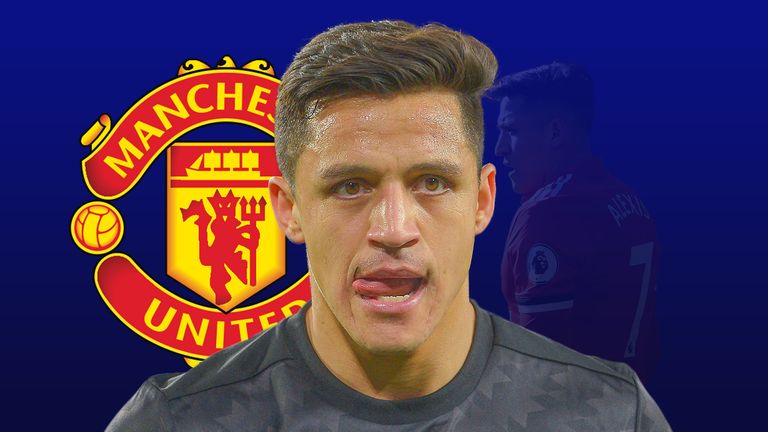 Alexis Sanchez has made a sluggish start to life at Manchester United, scoring just one goal in all competitions and receiving criticism for losing possession.
Sevilla dumped United out of the Champions League at Old Trafford on Tuesday, and Sky Sports pundit Charlie Nicholas suggested Sanchez had disrupted the formation on the night.
He said: "Marcus Rashford started on the right when his success at the weekend [against Liverpool] was on the left - and that was to accommodate Sanchez. I just don't think this works.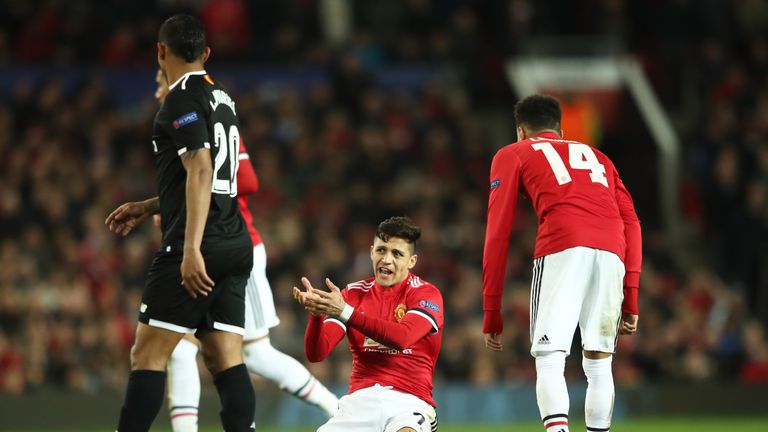 "It just doesn't seem that it's functional. There's no fluency and there's no rhythm to the team."
So why has Sanchez struggled at United? We check the stats…
FORM
Arsene Wenger finished outside the top four for the first time in his 22 years as Arsenal boss last season - but Sanchez shone in a season that was salvaged with an FA Cup triumph.
Sanchez scored 24 goals for the Gunners last term, behind only Harry Kane and Romelu Lukaku in the Premier League goalscoring chart - a considerable feat for a player frequently deployed out wide.
But the Chile international has failed to hit such stellar heights since United gazumped rivals City with a bumper salary offer and traded Henrikh Mkhitaryan in exchange to sign him on a free transfer in January.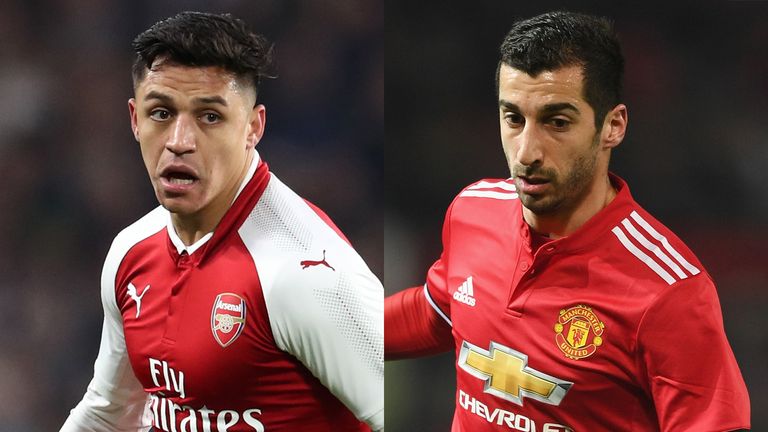 The graphic below reveals how Sanchez excelled for United against Huddersfield last month - but he has under-performed in his five other league outings.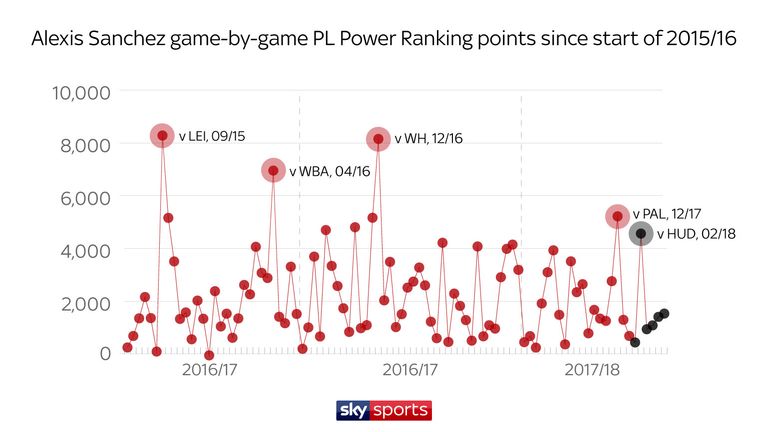 STATS
The stats back-up the general consensus that Sanchez's attacking output has declined since his winter switch - having only scored one goal - from a missed penalty - and failed to claim one assist in his 530 league minutes.
Those statistical dips are largely down to attempting half the number of shots per game at United (from 4.1 at Arsenal to 2.2) and creating half as many chances (from 3.0 to 1.5).
But while his attacking stats have plummeted, his defensive numbers have improved.
The 29-year-old has made considerably more interceptions and won almost twice as many duels under Jose Mourinho, while he has also almost doubled the number of passes in his own half.
At Arsenal, Sanchez would often be seen waving his arms at team-mates in frustration when moves broke down or key passes were missed.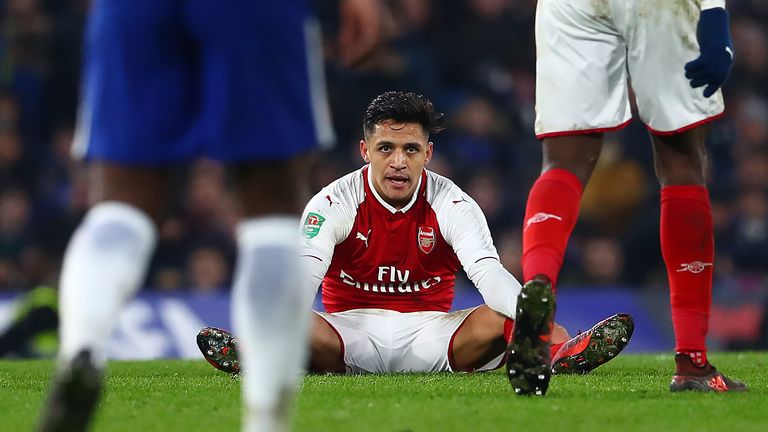 At United, Charlie Nicholas suggested "he looks like he is trying too hard", playing more passes from deep, chasing the ball and embarking on mazy dribbles without end product.
One of his most drastic statistical shifts has been for dribbles completed, rising from 2.4 to 4.4 per game - but, despite this rise, the frequency with which Sanchez has lost possession has been criticised.
DISPOSSESSED
Last month, Sanchez lost possession 36 times against Huddersfield, and again against Newcastle, before losing the ball 33 times against Crystal Palace earlier this month.
For context, Leicester midfielders Riyad Mahrez and Marc Albrighton both lost the ball on 39 occasions against Stoke in February - a season league-high.
But Sanchez consistently ranks among the most culpable players for losing possession. At Arsenal, Sanchez lost it 34 times against United in December and 32 times against Palace in the same month.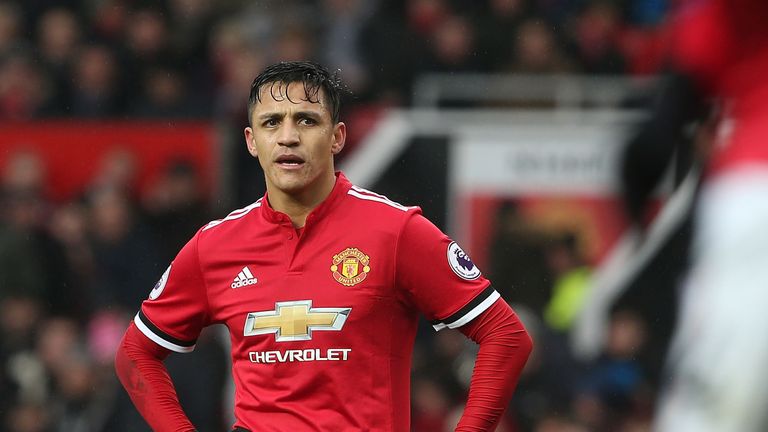 However, Sanchez takes more touches that any other Premier League forward - averaging at 74 per game for Arsenal and United this season. Therefore, he is far more likely to lose the ball.
The graphic below shows that, of outfield Premier League players to have played 180 minutes or more in the league this season, Sanchez ranks a modest 55th worst for losing possession - losing 34 per cent of his overall touches.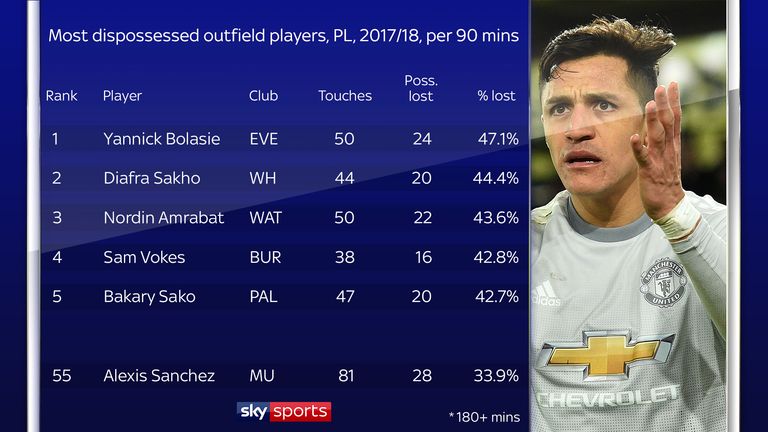 That's a lower proportion than Jamie Vardy (41 per cent), Romelu Lukaku (37 per cent), Alvaro Morata (36 per cent) and equal with Rashford.
In fact, per game, he is averaging slightly more touches at United as he did at Arsenal (81 from 76), and is being dispossessed in almost equal measure, too (27 from 25).
RUNNING
Sanchez covered 10.5km against Liverpool, which was his greatest distance in the Premier League since the start of 2015/16 - but is he 'trying too hard'?
His average distance covered during a full 90 minutes is 9.5km, and he completed above-average distances against Tottenham (10.1km) and Crystal Palace (9.9km), but slightly below-average levels against Huddersfield (9.2km), Newcastle (9.4km) and Chelsea (9.4km from 81 minutes).
His 68 sprints against Liverpool were also well above his average of 56 during a full game, which suggests he is trying harder to make an impact and hunting for the ball more - a tendency that could be affected by his position.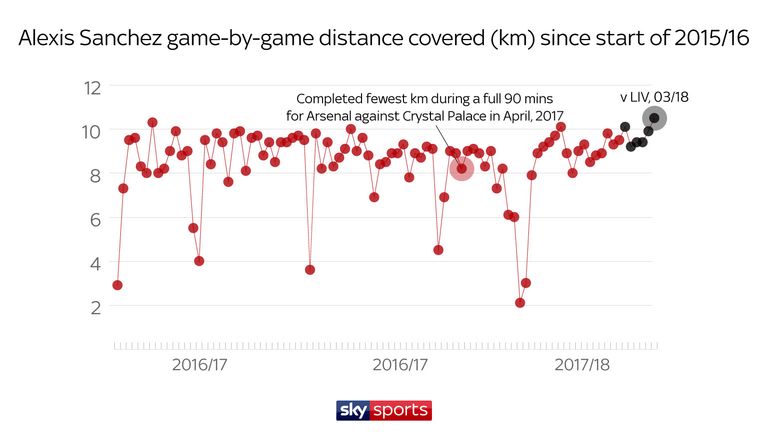 POSITIONAL
Under Wenger, the Chilean's average activity remained consistent across seasons - moving slightly more central last season due to being frequently used as the central striker.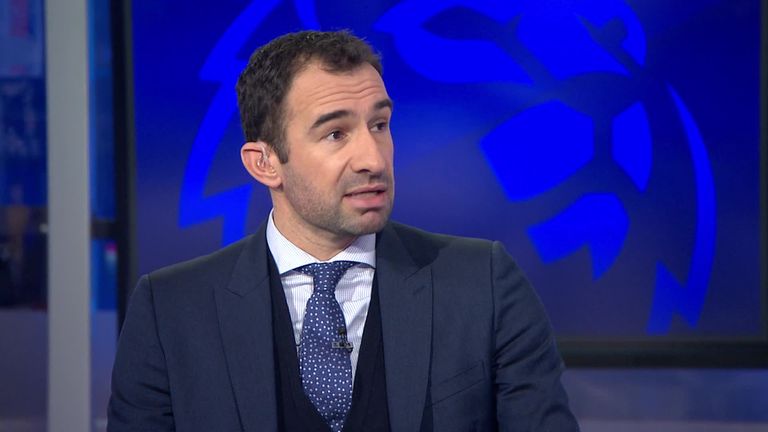 Manchester United and Arsenal have two completely different ways of playing football.
Danny Higginbotham
The graphic below shows a hot-spot of activity on the left corner of the opposition's box in 2015/16 and 2016/17 - an area he hasn't typically occupied during his six league games at United.
Under Mourinho, Sanchez has a stronger concentration of activity half-way inside the opposition's half, along a left-of-centre band. He also has slightly higher levels of activity on the half-way line.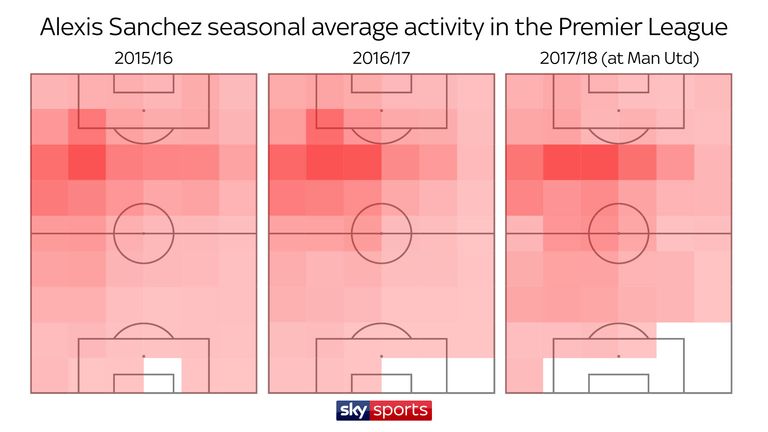 The graphic below reveals his activity against Huddersfield and Crystal Palace was similar to his typical activity at Arsenal - they were also two of his best performances in a United shirt, according to the Sky Sports Power Rankings.
During those two games, he was rarely involved in his own half and worked within his favoured, left-of-centre area - just outside the opposition's box.
There is a clear correlation between his poor performances and uncharacteristic activity - with the exception of an effective, deeper role against Liverpool.
Other big-name stars have struggled at United this term, most notably Paul Pogba - who has also hit a dip in form and failed to settle comfortably in Mourinho's favoured 4-2-3-1 formation.
However, despite a disappointing Champions League exit, United have the opportunity to progress to the FA Cup semi-finals with a victory over Brighton on Saturday - while Sanchez and co will undoubtedly be looking to silence the critics.