Luke Shaw's injury-hit year at Manchester United: What next for the teenager?
Last Updated: 21/05/15 2:26pm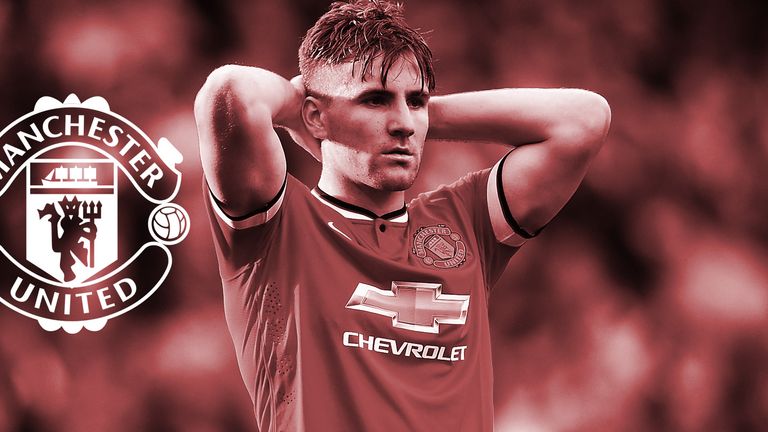 After a difficult first year at Manchester United, it emerged on Wednesday that Luke Shaw will also miss this summer's European Under-21 Championship with England. We get the views of his former coaches on the mental and physical challenges facing the £30million teenager...
Back in October, Louis van Gaal insisted that the European Under-21 Championship would be an important part of Luke Shaw's development. The trip to the Czech Republic would be vital for his "match rhythm" and there was "not any discussion" to be had over his potential omission. A little over six months on and Shaw's ongoing fitness issues have scuppered plans for his involvement.
Despite his most recent first-team action being ended by the more short-term problem of concussion at Crystal Palace, Van Gaal expressed more significant concerns. "He needs rest because he over-crossed his limits this season," said the United boss. "He is 19 years old, what can you expect? We have to protect him and I hope the coach of the Under-21s is understanding of that."
Shaw's inability to take his place in the England squad for the tournament could be seen as just the latest setback in a development that, by the player's own admission, has stalled. But why has this been the case? No fewer than nine separate injuries have played their part, posing a challenge that will have tested Shaw's mental resolve as well as his physical capacity.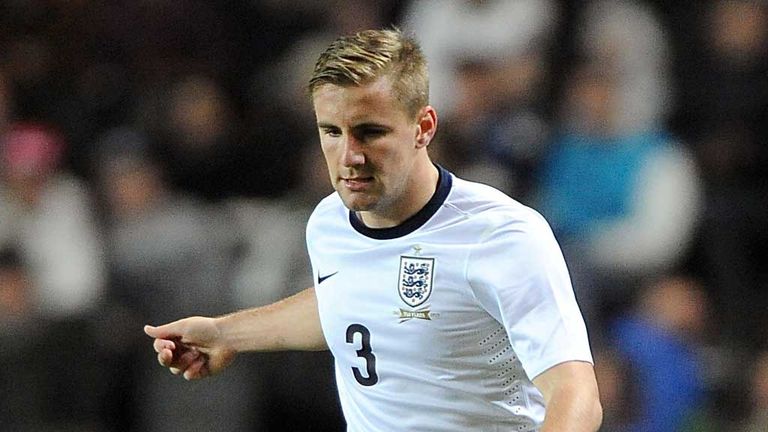 Jason Dodd was Shaw's youth-team coach at Southampton and such is his faith in the full-back's qualities that he insists United could yet double their £30million investment in him. But even he admits that everything that comes with the Old Trafford experience has been a tough test for a teenager who'd seen it all come so naturally to him thus far in his short career.
"When he was at Southampton, he was the baby of the squad and the youngest in his year group as well," Dodd told Sky Sports. "Whenever he's progressed at Southampton, it's only gone on an upward curve. It's got better and better. When he's gone to Manchester United, it's the first time really that he's faced criticism and questions being asked of him.
"He's never had that before because his progress has been amazing. Now he's at that next level and is he going to get stronger? He's going to have to adjust to it because he's at one of the best clubs in the world and he is going to get criticism. He's going through a rocky time. He's not been known for his injuries but at United, he's picked up injuries at the wrong time."
Injury issues
It's a lengthy list. Hamstring problems at the beginning of the campaign delayed his debut, while a persistent groin complaint has been an issue for much of the season. The concussion suffered against Crystal Palace earlier this month seemed to sum up Shaw's misfortune. However, there have been suggestions that the player himself has been at least partially culpable for some of these struggles.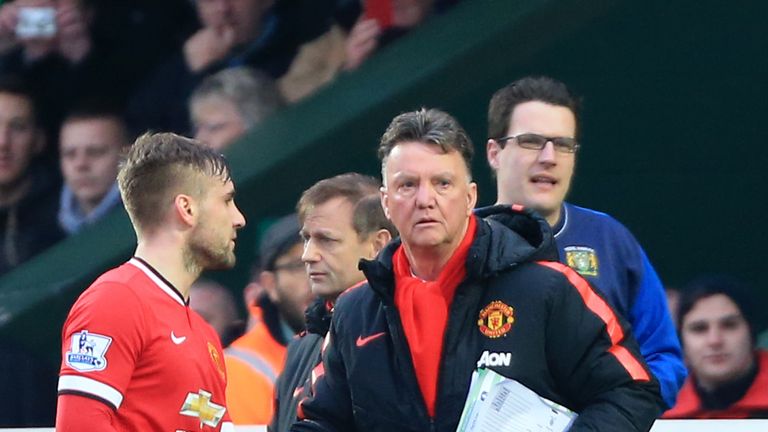 Luke needs to be fit and he's not very fit and can't perform how I want.
Louis van Gaal in July
After all, Van Gaal identified his lack of fitness as a concern from the outset. "Luke needs to be fit and he's not very fit and can't perform how I want," he said in July. "He needs to be fit and to train individually. I can't judge why. I see what I see. I have spoken with him and we have made a programme with him. He has agreed. We will have to see how long it takes. I don't know."
Shaw agreed. "I have got to get fitter to get up and down," he admitted. "It's something I have got to work on. It was a surprise. I didn't come into United thinking it would be much harder. That's something that I think I made a mistake on. I thought it was just going to be the same but it's the biggest club in the world and there are world-class players in training."
Big demands at United
Luke Shaw produced 60+ high-intensity runs in four consecutive Man Utd appearances earlier this season, having only done so three times in total in 35 games for Southampton last season.
The statistical evidence would appear to support the view that more has been asked of Shaw this season. While his distance covered stats for United remain broadly similar to those at Southampton last year, the intensity of that work has increased markedly. Shaw has been making 58 high-intensity runs per 90 minutes compared to just 46 in the 2013/14 season.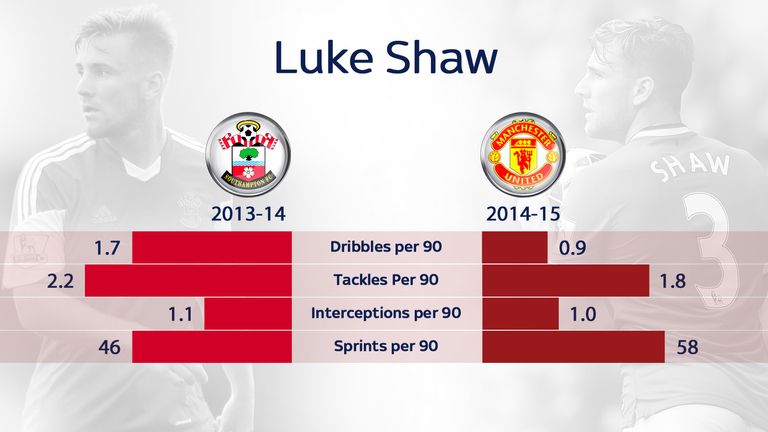 That in itself might offer an explanation for the muscle injuries occurring in a body that's visibly still developing. It's worth remembering too that Shaw remains a teenager and careful management is key. Speaking to former Southampton boss Nigel Adkins, the man who gave Shaw his debut in professional football, it's clear that the player's progress has been a delicate process.
'Struggled'
"I'd only play him half an hour at a time in the Premier League," Adkins told Sky Sports. "People wondered why I was changing the left-back and only playing him for half an hour. I was maybe getting some questions asked of me but we knew Luke couldn't play a full 90 minutes. He was still 17 and very young. He even struggled to play a full 90 minutes in the Under-18 team."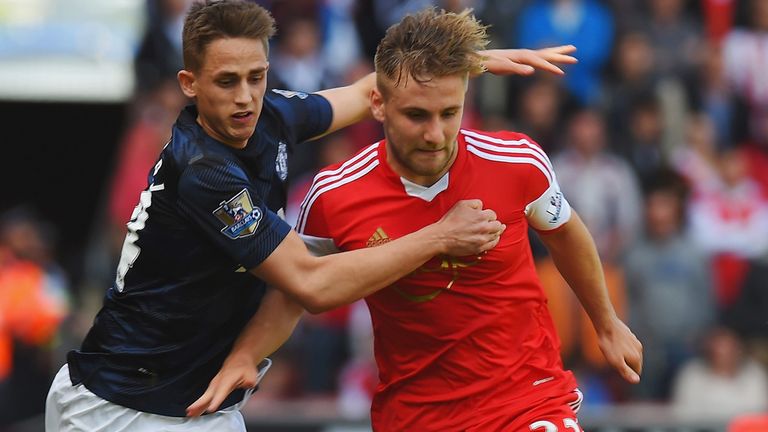 Interestingly, the challenge was mental as well as physical. Southampton looked to integrate a number of academy graduates into their senior squad upon their arrival in the Premier League and Adkins acknowledges that was particularly difficult for Shaw. "Sometimes that can be a tough ask," he added. "Luke, for example, would always want to be back with the scholars.
"We had to spend a lot of time looking after Luke because he was very young and there were the off-field things that go with that. It was a case of trying to integrate them and educate them. With Luke, we had to put a special group together just to help him develop his all-round lifestyle and give him an opportunity to deal with the situations that arose.
"You have to remember that he was 16 going on 17 at that stage. It's a big step and it's about maturity levels. All of a sudden, it's about eating right, how you conduct yourself and how you spend your time away from the training ground. The physicality of the training that is required every day takes time to develop."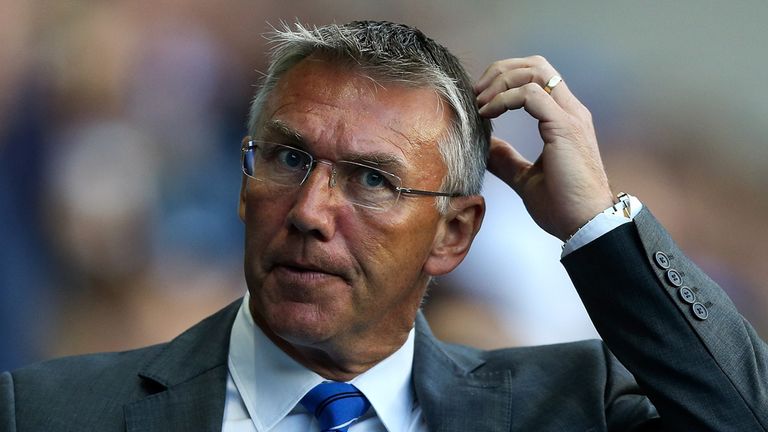 He was still 17 and very young. He even struggled to play a full 90 minutes in the Under-18 team.
Nigel Adkins on Luke Shaw
United have made a considerable financial investment but that's just the start of a commitment that must be ongoing. To that end, Adkins points to another arrival at Old Trafford who could play a key part in that. "It's interesting that Matt Radcliffe, who was the physiotherapist at Southampton, has now gone to Manchester United with the job title of injury prevention specialist. Matt had a lot to do with Luke at the time as well."
Of course, these are early days in what many still expect will prove to be a long and fruitful Manchester United career. Indeed, Shaw has shown enough when fit to suggest that success is not too far away. "There are times when you watch him and see that he can just carry the ball away from players," said Adkins.
"He sees the pass as well so he's got so much going for him. He's still progressing too and I'm sure that will happen at Manchester United." The question now is whether or not that progress will be further halted by Shaw missing the potential confidence-boost of a successful Under-21 tournament or could a summer of rest and recuperation see him come back stronger next season?
Watch Hull City v Man Utd live on Sky Sports 1 HD from 2pm on Sunday