On November 8th 1996, Chelsea signed Gianfranco Zola. He would go on to become a club legend. Twenty years on from the Italian's arrival, former team-mates Michael Duberry and Scott Minto recall how Zola made an instant impact on and off the pitch…
English football should have known what to expect. It should have done, but it didn't. Gianfranco Zola had already been part of Napoli's Serie A winning side alongside Diego Maradona in 1990, played in a World Cup for Italy four years later and been named in the inaugural European team of the year in 1995 for his brilliant performances for Parma.
But despite Italian football's presence on terrestrial television, there was still a sense of the unknown when he joined Chelsea the following year. Worse still, there was a suspicion in some quarters that Zola was only after one last payday. He had already turned 30, after all. Moreover, as Michael Duberry puts it, John Spencer was in good form.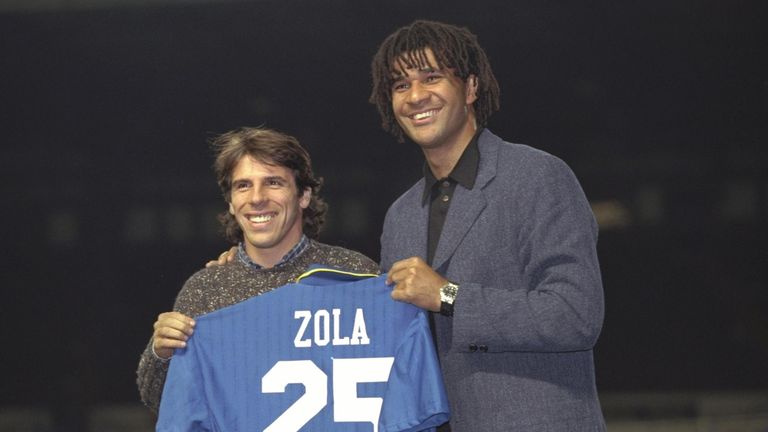 "We heard we were getting this Italian guy," Duberry, a young defender with Chelsea at the time, tells Sky Sports. "All we knew was that he used to train with Maradona and take free-kicks with him. Spenny was so popular that we were like, 'We don't need him as Spenny's playing so well'. Then we had the first training session. Wow."
Scott Minto was a little more experienced than Duberry but expresses similar sentiments. With Gianluca Vialli and Roberto Di Matteo already at the club as well as Ruud Gullit at the helm, Minto felt that Zola's signing was "a normal progression of where it was going" - just the latest big name to help transform Chelsea's fortunes. Until he saw him play.
"It wasn't until he arrived and you saw him on the training pitch that you suddenly realised you were in the presence of something special," adds Minto. "His first touch, I've never seen anything like it." Free-kick after free-kick was curled into the top corner. Balls were brought down from the sky with expert control. Zola raised the standards of everyone around him.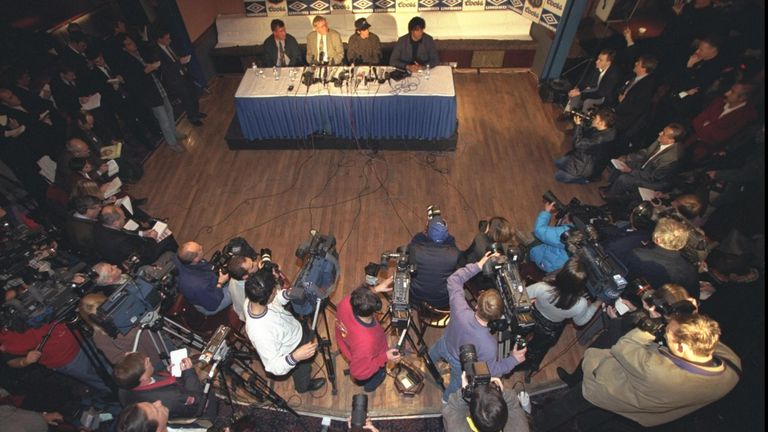 "We used to do one-on-ones in training," says Duberry. "My attitude was that I always wanted to be the one to go against him. If I could stay on my feet and defend him with all his little chops, the twists and the turns, then I knew I didn't have to worry about who I came up against on the Saturday. Nothing would be as tough as that."
But it wasn't just Zola's ability that made him stand out, it was his attitude. Team-mates might have been expecting a Serie A superstar but what they got was the humble figure who'd been playing in Sardinia's fourth tier at the age of 18. A devoted family man who'd battled his way to the top through hard work and discipline as well as talent.
"For me, it wasn't how he was as a footballer it was how he was as a person," says Duberry. "Ruud Gullit used to make the young English players go out before training and do a skills circuit. We saw it as a bit of a punishment. That's how it was seen. Frank Leboeuf didn't do it. A lot of them didn't do it. But Gianfranco then came out with us.
"It just made us feel like it wasn't a punishment anymore. It was something that would benefit us. It was such a great gesture. Rather than sitting in the dressing room saying, 'Let them go out and do it', he took the time to help the young lads. Those gestures were massive and what made him so great. I remember them to this day and I'm 41 now."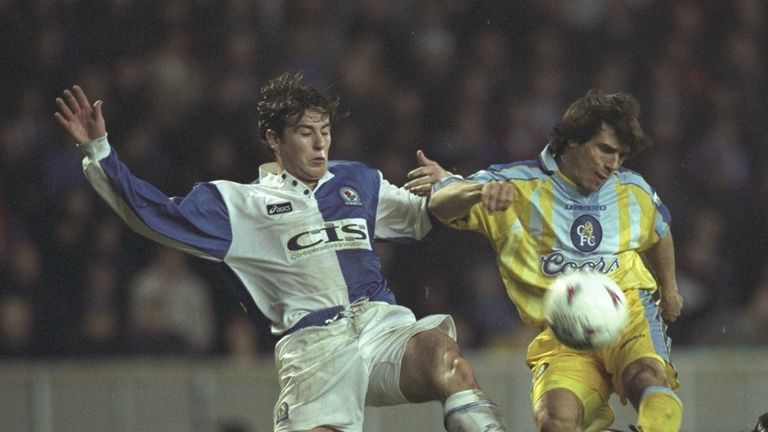 Minto adds: "He was just a fantastic guy. One of the reasons why I rate him as the best I played with was not just because of his ability but because he was such a team player. He would always try to help you if you stayed after training to do free-kicks with him. He'd tell you how he did it so you'd go off and work at it... and realise you still weren't as good as him."
In short, he made an effort. He didn't speak English at first but he tried. Minto recalls Vialli studying children's books but Zola's attempt to branch out by reading The Spy Who Came in from the Cold was thwarted when skipper Dennis Wise ripped out the final chapter. And still he embraced it. "There was no, 'I'm the star here', he was one of the lads," says Minto.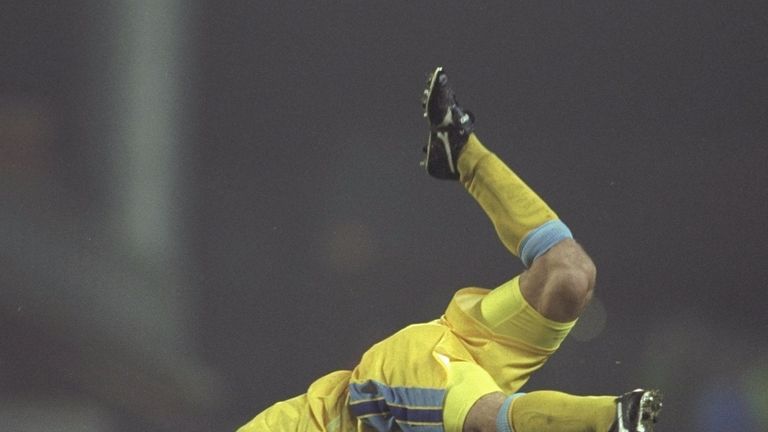 "Whether it was Christmas parties or other things arranged by the lads, he'd always go. He wouldn't drink and he'd go home early but he'd stay for the meal and he'd be there. I won't mention other names, but I've been at places where the stars don't go. He realised what team spirit was about and played his part, but was the consummate professional as well."
He was resilient on the pitch too. Turning up in England in November, it would have been easy for Zola to take time to adjust.
"He was coming into an extremely physical level of football which even the most physical of players can struggle to adapt to," adds Minto. Instead, Zola scored five times in December alone to pick up the player of the month award.
By the end of that first season, he was also an FA Cup winner and received the individual accolade of being named the Football Writers' Association Footballer of the Year, the first Chelsea player to win it. In 2003, he was voted as the club's greatest ever player. "It was a love story between us and him, the fans and him," says Minto.
There were so many highs. From the semi-final strike against Wimbledon and the goal against Manchester United in his first season, to the free-kick against Tottenham in his last. In between there was that flick against Norwich and a thousand more moments of magic as well. But for his old team-mates, it's the memories of Zola the man that endure.
He was small in stature but as a man he was a giant.
"He always had time for you and a big smile," says Duberry of the guy he first met 20 years ago. "I saw him recently and he gave me the same big hug he'd give me on a daily basis." Minto agrees. "He was a genuine guy who was always smiling," he adds. "His natural disposition is to be a happy-go-lucky person. He has an energy you want to be around."
For both men, there is nobody who compares. "We had some special players at the club at that time but he was the most special one," says Minto. "He was our best player. The best player I ever played with." Duberry adds: "He's the best player I've ever played with, bar none. He was small in stature but as a man he was a giant."