Liverpool's talented youngsters revealed by former U23s coach Michael Beale
By Peter Smith
Last Updated: 14/03/17 3:55pm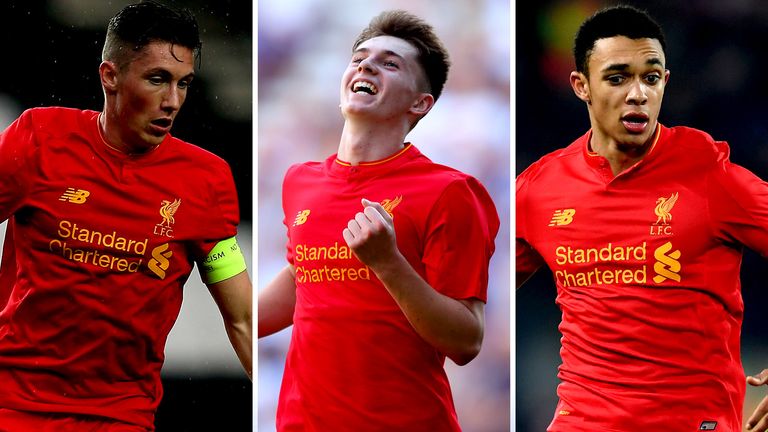 Former Liverpool U23s coach Michael Beale talks to Sky Sports about the club's talented academy players - and the challenges facing young footballers in England...
There were three exciting Liverpool academy products on the bench at Anfield on Sunday, for the Reds' 2-1 win over Burnley. Ben Woodburn, Harry Wilson and Trent Alexander-Arnold all appear to have a bright future with the club ahead of them.
Michael Beale knows that talented trio better than most. The former Liverpool U23 boss worked with them closely before taking up an intriguing role as assistant manager for Brazil club Sao Paolo at the end of last year.
Here, the academy expert, who also spent 10 years developing young players at Chelsea, speaks to Sky Sports about Liverpool's promising prospects, and the challenges facing young players at Premier League clubs…
While you were at Liverpool, what was Jurgen Klopp's approach when it came to the club's young players?
MB: The two managers I worked with at Liverpool, Brendan Rodgers and Jurgen Klopp, have been a breath of fresh air for young players, because they give them opportunities. When Klopp first arrived at Liverpool he sat down with myself, [academy director] Alex Inglethorpe and [first-team development coach] Pepijn Lijnders and identified five or six players. He said 'I'm not sure if they're ready, but give them to me and they can stay with the first team for a prolonged period of time because that way they will become ready by being around the first-team players on a regular basis'.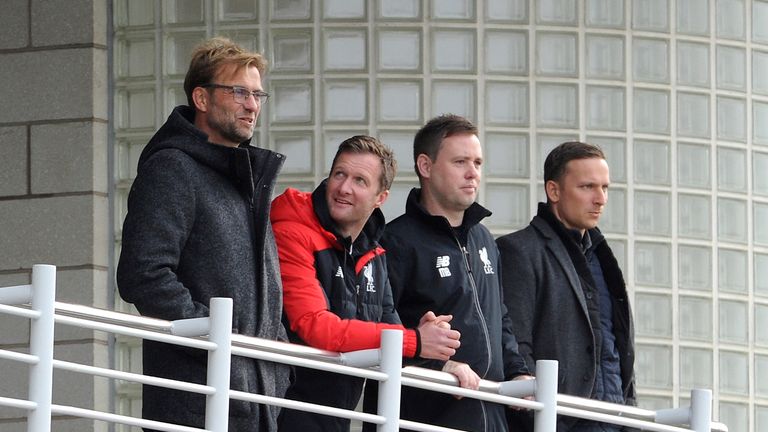 When a coach comes from abroad, you don't know if it is going to be a lean period for the academy, in terms of getting opportunities for young players. But I was overjoyed as a developer of young players by Klopp's approach. He's very patient with young players but he expects high standards of them. He expects them to be focused on developing themselves, working hard every day and to show humility as people. He looks at a lot of the personal qualities of the player.
Everyone agrees the squad at Liverpool is a developing squad. The owners have a clear plan around development of staff, the academy, players and facilities. I could say something controversial after leaving the club but it's hard to, because Jurgen fits the profile of where the club is going, while players such as Ben Woodburn and Trent Alexander-Arnold are close to breaking into that first team on a regular basis, and I think that's quite exciting.
Ben Woodburn, Liverpool's youngest-ever goal-scorer, made a lot of headlines earlier this season. As someone who has worked with him closely, what's your view on his potential?
MB: He can be a success - and that's based on his mentality. I've known him for quite a long time and worked with him for six or seven months in my team and it was his mentality which struck me.
A lot of time at Liverpool is based on individual developments, where we spend time speaking to the players one on one. I remember one of the first meetings I had with Ben and his eyes nearly burnt into me, that's how intense he was in terms of listening and taking on advice and asking questions about where we thought he can improve as a player.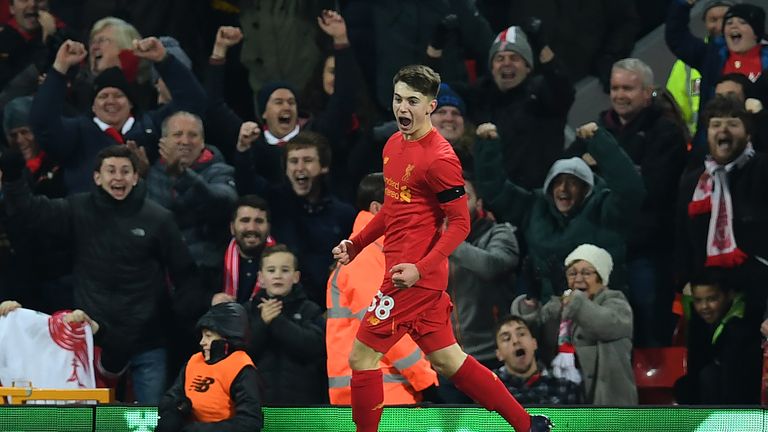 I know that sounds simple and what every player should do but it was quite rare to have a player that intrigued and asking questions about how he can improve. As a young player he wants to play every day. It's the same for Alexander-Arnold and Ovie Ejaria, who have got to the stage they have quicker than they thought. Every day is fantastic for them.
While there is lots of exciting talent at Liverpool, there have also been players who were expected to break into the first team who have left the club, such as Jordan Rossiter. What are your views on that topic?
MB: Something which is sometimes overlooked is that the club have brought in £32m from selling, Jordon Ibe, Brad Smith, Jerome Sinclair, Sergi Canos, Rossiter and Joao Teixeira. That's a good income for the club.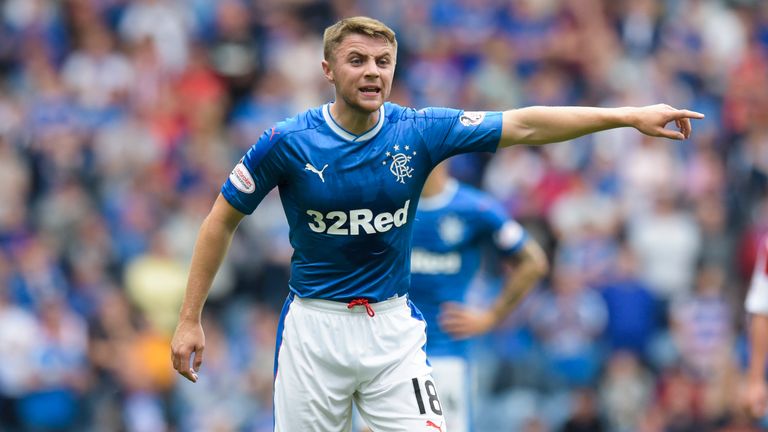 But Rossiter is an outstanding young player, he just needs a bit of time. I was expecting a big year for him at Rangers but for whatever reason - and he's had injuries - it hasn't happened for him. But his mentality is unique, in terms of the type of boy he is, the drive he has, the ambition. I expect Jordan to come back and have a very good career.
What other young players at Liverpool should we look out for?
MB: There are a lot of exciting young players within the Liverpool first team squad at the moment, such as Kevin Stewart, Ejaria and Sheyi Ojo. There's also Ryan Kent on loan at Barnsley who is fantastic and could literally - if he manages to get his decision making right - go on to be a top player in the Premier League for Liverpool, England and beyond.
Ojo has been injured but will come again, while Harry Wilson, the youngest player to play for Wales, has made his senior debut and is doing everything he can in the U23s - he's scored over 20 goals and got over 20 assists this season.
There are good players there. It's not just at Liverpool, though. The standard in England in terms of young players is a lot higher than people realise.
So what are the challenges facing young players and youth team coaches at Premier League clubs?
MB: There are a lot of factors at play. Youth coaches are dying for another Steven Gerrard, Robbie Fowler or Jamie Carragher. That's what they're working for every day. Liverpool would love that to happen - but do they need it to happen? The problem is, everyone now has to chase immediate success and young players' development can sometimes be put on the back burner.
At Sao Paolo, one of the biggest clubs in Brazil, we have 14 players out of a first-team squad of 28 who came through the youth system. There are similar stories in Holland and Germany, but in England young players often get caught in the U23 league, a youth league, rather than getting first-team opportunities.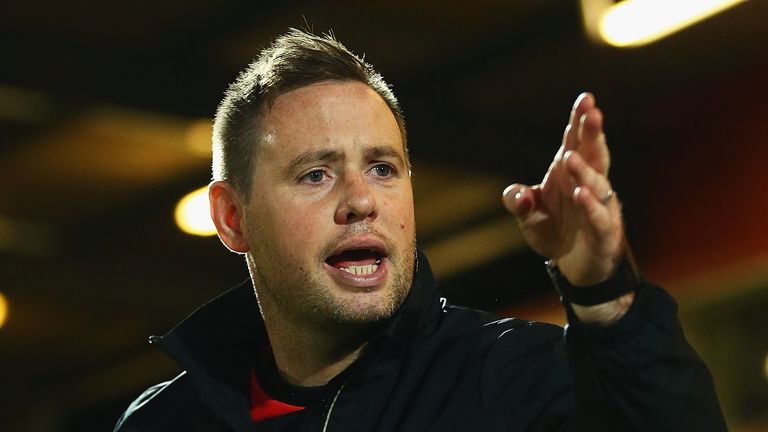 Everyone now has to chase immediate success and young players' development can sometimes be put on the back burner.
Michael Beale
The Premier League has taken off like a rocket in one direction and while youth academies have benefited in terms of finances, more coaches on the pitch and better facilities, we've lost out massively when it comes to opportunities to play in the first team. As a result, our players seem to stand still for two or three years around the age of 20.
But ironically, because of the finances that come into the Premier League, the English players in the U23 leagues are earning more than players of the same age playing first-team football in other countries. It's a toxic mix of more money but fewer opportunities. I don't think anyone has the answer.
I certainly don't begrudge the best foreign players being in the Premier League but at the next level down I sometimes look at foreign players who are being paid £30,000 per week but are no better than a young English player would be. I don't think Marcus Rashford has let Manchester United down. I don't think Luke Shaw let Southampton down when he came through. Look at Jordan Pickford at Sunderland.
It's down to managers to be brave. Managers such as Klopp and Mauricio Pochettino at Tottenham are showing faith in our young players. If they're willing to do that it shows we're not as far behind as we like to say at times. And I don't believe we are.
The next England international or performance at a major tournament shouldn't be seen as a fair representation of the work being done in the youth academies. We've done some fantastic work in England and there's some great potential out there.