Yaya Toure's sprint stats and the truth behind his Man City work rate
Last Updated: 11/01/16 11:58am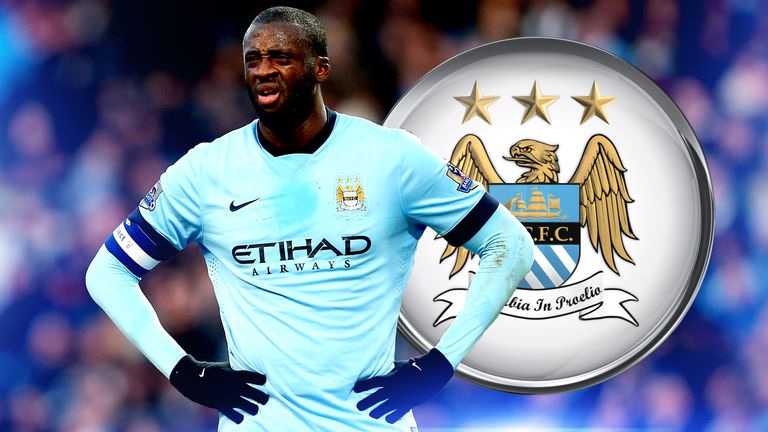 With Man City boss Manuel Pellegrini defending Yaya Toure's work rate, we examine the stats.
Yaya Toure. Everyone has an opinion. A Champions League winner with Barcelona, a two-time Premier League champion with Manchester City and a four-time African player of the year, his quality is beyond question. And yet, he continues to attract criticism for his apparent lethargy.
That ambling stride means that if City slip up he's rarely far from people's thoughts when it's time to apportion blame. Even in games where a moment of majesty is produced, as was the case on visits to Arsenal and Watford either side of Christmas, the compliments tend to come with a caveat.
So when the question was put to Manuel Pellegrini last week, the Manchester City manager launched a convincing defence of the player who'd fired in 20 Premier League goals, more than any team-mate, in the Chilean's title-winning campaign of 2013/14.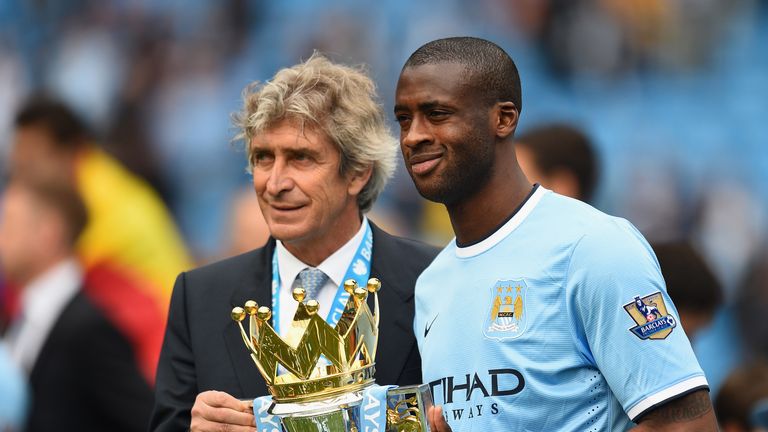 "Yaya gives very good play to our team," Pellegrini told reporters. "He does not only score important goals. I think he is a very important player. A lot of media criticise his body language and the way he runs, but, if you had all the statistics of Yaya after every game, he is the one player that runs more."
So what is the truth? Premier League tracking data suggests Toure is covering the ground. He averages a perfectly respectable 10.42 kilometres per 90 minutes in the Premier League this season.
Man City midfielders - Premier League 2015/16
| Player | Distance per 90 mins |
| --- | --- |
| Fabian Delph | 11.7km |
| Jesus Navas | 11.6km |
| Kevin De Bruyne | 11.4km |
| Samir Nasri | 11.3km |
| Fernando | 11.2km |
| David Silva | 10.7km |
| Yaya Toure | 10.4km |
| Fernandinho | 10.4km |
That's the same as attacking full-back Aleksandar Kolarov. It's also more than midfield partner Fernandinho and even flying forward Raheem Sterling. It's an indication of Toure's deceptive ability to haul those long limbs around the pitch. He might look like he's strolling but he's not standing still.
However, Pellegrini's defence of his player does not tell the whole story of the statistics. Where the difference lies is in the intensity of the work that Toure is doing. This Premier League tracking data defines a sprint as a run of over 25.2 kilometres per hour and the results are revealing.
For example, while Sterling covers less ground in a game, he sprints far more. The England international averages 70 sprints per full match. Kolarov makes 57 such sprints and even Fernandinho breaks into 47 of these high-intensity runs for every 90 minutes on the pitch.
Toure is the anomaly. Despite his role at the heart of the action, he is averaging only 26 sprints per 90 minutes this season - the fewest of any outfield player at the club. Manchester City's goalkeepers do sprint less often than that - but not by much.
Man City midfielders - Premier League 2015/16
| Player | Sprints per 90 mins |
| --- | --- |
| Fabian Delph | 79 |
| Jesus Navas | 68 |
| Kevin De Bruyne | 64 |
| Samir Nasri | 60 |
| Fernando | 47 |
| David Silva | 46 |
| Fernandinho | 45 |
| Yaya Toure | 26 |
Against Sunderland recently, Toure made just 10 such sprints in 62 minutes. Fabian Delph, who replaced him, managed twice as many sprints in less than half the time on the pitch. These numbers aren't just unusual at City. These are standout statistics among the entire Premier League.
Toure's age is a mitigating factor but comparisons with other veteran midfielders do not flatter the Ivorian. The 34-year-old Gareth Barry, hardly the sprightliest of players even during his City pomp, has made more than 26 sprints in each and every one of his appearances for Everton this season.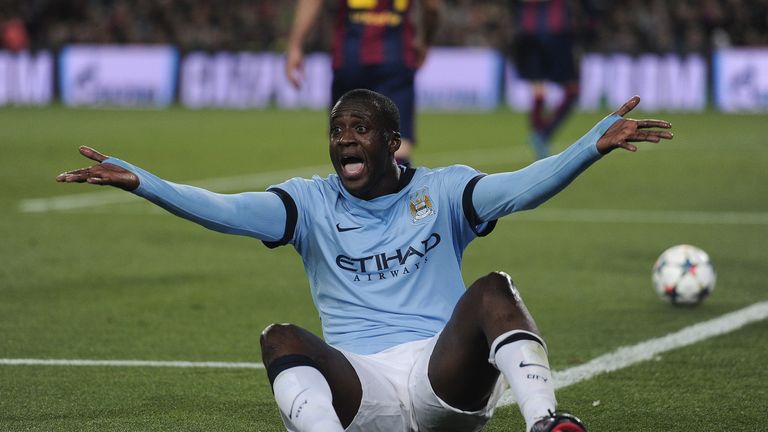 Clearly, Toure's lack of intensity is no myth. But what will matter to Pellegrini is whether this approach is the right policy for the individual, particularly at this stage of his career. There is some evidence to suggest that the midfielder is managing his body reasonably well.
Toure has made at least 44 appearances for club and country in each of his five full seasons as a City player. He's 33 in May but has already featured 27 times for City this season and with the club still in three cup competitions, he's on course to top 50 games again in 2015/16.
Toure's fitness
Yaya Toure has started 27 games for Manchester City this season - no team-mate has been in the starting line-up more often.
These are not insignificant numbers for a player of his age and invaluable experience in a Premier League that already appears to be troubling Jurgen Klopp when it comes to demanding a high workload from players. Getting Toure onto the field and keeping him there is half the battle.
Tellingly, Toure's ability to pace himself has meant he's still been there in the big moments. Four of his last five City goals have come in the final 15 minutes of matches. Some have been penalties but others have been sublime strikes - namely those recent goals at the Emirates and Vicarage Road.
There are alternatives. The prospect of utilising Toure in shorter bursts, as Pellegrini did with Frank Lampard, must be tempting for the bigger European matches where City cannot afford the luxury of playing the waiting game for their star man. But right now, Toure simply remains too important.
Only four players in the country have completed more passes in the opposition half than Toure this season and City's record without him is not encouraging. A five-game winless streak while he was on Africa Cup of Nations duty this time last year ended City's Premier League and FA Cup ambitions.
"He is the midfielder where there are the most amount of passes, trying to make the last and decisive pass," added Pellegrini. "So I think he is very important." The midfield powerhouse who cannot sprint. And the Manchester City club legend that his manager still cannot do without.