Merson's predictions: Arsenal, Man City and Chelsea to claim much-needed wins
Last Updated: 03/10/15 5:41pm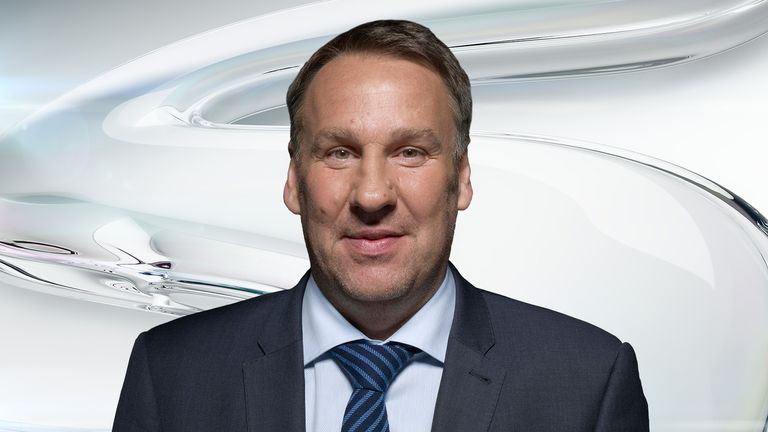 Paul Merson returns for his weekly predictions ahead of an action-packed set of Premier league fixtures.
Super Sunday takes centre stage. We kick things off at Goodison Park as Everton and Liverpool contest the 225th Merseyside derby, before Arsenal and Manchester United renew one of the league's fiercest rivalries.
Chelsea look to bounce back from consecutive defeats when Southampton head to Stamford Bridge on Saturday Night Football, while Manchester City will hope to build on their midweek Champions League success when Newcastle travel to the Etihad.
The Magic Man casts his expert eye over the weekend's action......
Everton v Liverpool (Super Sunday, Sky Sports 1 HD, 1:30pm)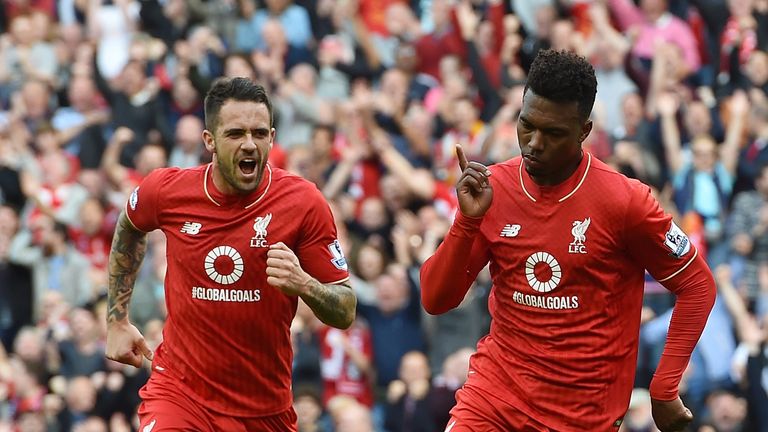 Both sides will have a right go at each other and Daniel Sturridge's return is a massive help for the game itself and Liverpool. I feel sorry for Brendan Rodgers. He lost Luis Suarez and then Sturridge didn't kick a ball for the best part of 18 months. Jordan Henderson has also been out so they've been unlucky.
Everton are probably in a position where people expect them to win this game. That is not usually the case and I don't know how they are going to handle the pressure. The fans will turn up and think they should beat Liverpool and that doesn't come along too often. That could be a worry. But I can't wait for the game - it's going to be a real entertaining football match.
PAUL PREDICTS: 2-2 (Sky Bet odds 12/1)
Arsenal v Man Utd (Super Sunday, Sky Sports 1 HD, 4pm)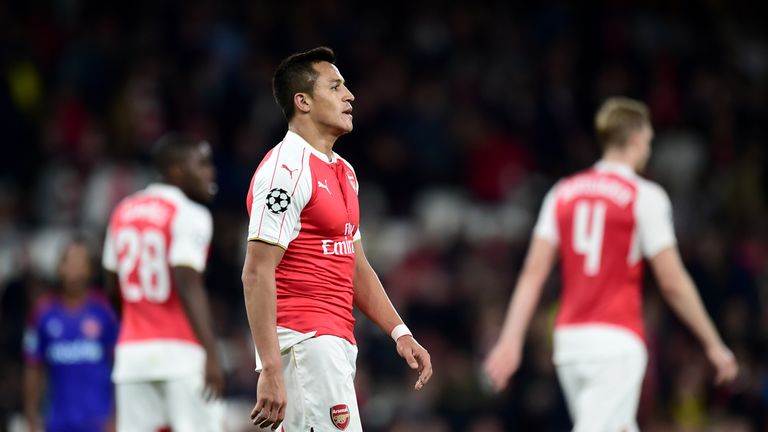 This is a big game. I have been critical of United all season, questioning whether they are good enough. They have been playing well, nicking results here and there. If they win this game you've got to put them down as big players in the title race. Victory at the Emirates would make them second or even joint-favourites in my opinion. United haven't been incredible but they haven't done anything wrong.
Arsenal have to win this game otherwise Arsene Wenger will be under severe pressure. The game will probably go how it does all the time. Arsenal will turn up, dominate the game and United will break on them and score. Despite that, I'm going to go for an Arsenal win because they simply have to.
PAUL PREDICTS: 2-1 (Sky Bet odds 15/2)
Chelsea v Southampton (Saturday Night Football, Sky Sports 1 HD, 5:30pm)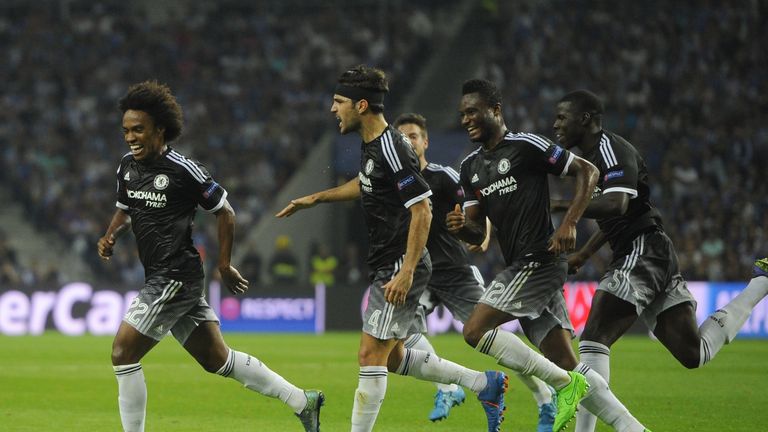 Chelsea simply have to win this game, they have to win. They have to come good sooner or later. Chelsea did OK at Porto in the Champions League. They could have a got a draw out of the game which would have been a decent result.
There wasn't a lot wrong with the performance but they lost again and when you get into these ruts you lose games that you shouldn't be losing. I expect them to turn the corner in what is a must-win game before the international break.
PAUL PREDICTS: 3-1 (Sky Bet odds 12/1)
Swansea v Tottenham (Sunday, 4pm)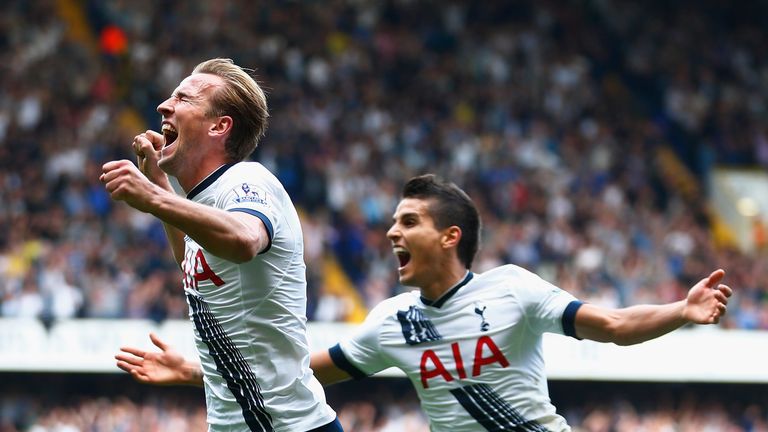 Swansea need to stop believing the hype that surrounds them. They haven't won a match since everyone started saying how good they were. Jefferson Montero was the reason for their early form, he got injured and recovered but never returned to the team. I have been disappointed with Swansea if I'm being honest.
Four weeks ago I would have backed Swansea but Spurs head to Wales full of confidence after their win over Man City. I can't see Spurs losing this one, they'll comfortably earn a point at the Liberty Stadium.
PAUL PREDICTS: 1-1 (Sky Bet odds 5/1)
Crystal Palace v West Brom (Saturday, 12:45pm)
West Brom are a funny team. They went to Villa and won quite comfortably, then they were 2-0 up flying at home to Everton and threw the lead away. The Baggies were unlucky that they conceded straight after going 2-0 up. If they hadn't conceded then it would have been a different game.
I'm going to go for Palace but this will be a hard game because Albion will stick 10 men behind the ball. Palace like teams to attack them and West Brom simply won't do that. Saying that, Palace will have too much.
PAUL PREDICTS: 2-0 (Sky Bet odds 7/1)
Aston Villa v Stoke (Saturday, 3pm)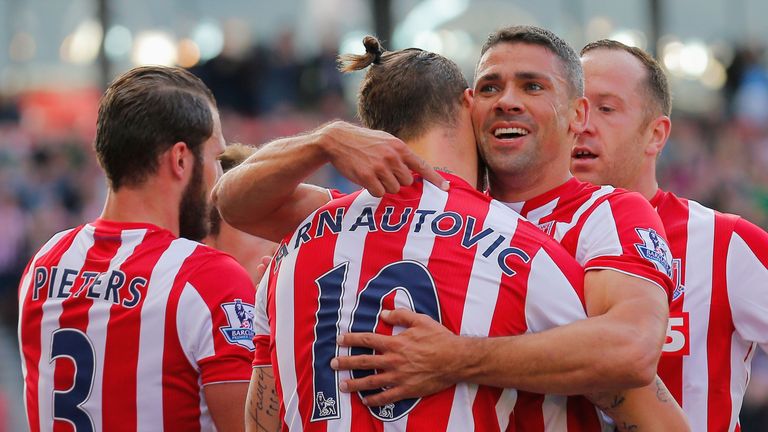 This is a really big game for Aston Villa - they haven't won since the first game of the season. Stoke managed to get their first win of the season last week at home to Bournemouth.
I can see this being a really close game. There is something missing with Villa at the moment and Stoke are a lot better than their league position suggests.
PAUL PREDICTS: 1-1 (Sky Bet odds 9/2)
Bournemouth v Watford (Saturday, 3pm)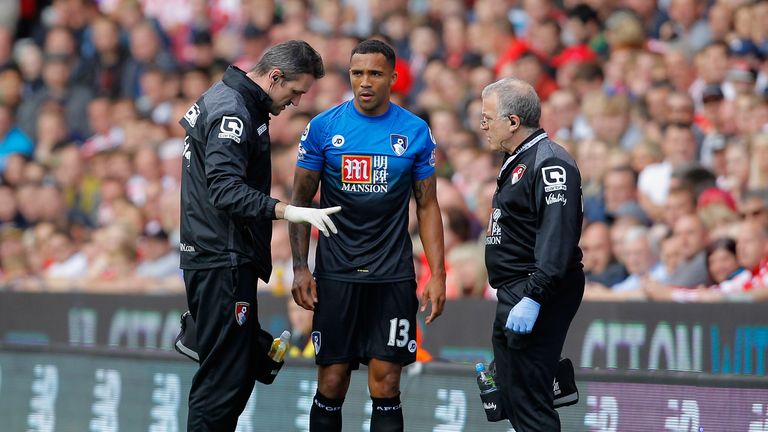 Watford had a disappointing result last weekend, to lose at home to Palace when they weren't playing great was tough. They should have ensured they avoided defeat. Bournemouth are going to miss Callum Wilson, I don't care what anybody says, that is a massive blow. The way Eddie Howe was talking about the injury didn't sound good either - they may struggle without him.
Bournemouth will definitely highlight this as a game they have to win while Watford will say they can't afford to lose. With that in mind, I expect the game to be a right humdinger with lots of goals.
PAUL PREDICTS: 2-2 (Sky Bet odds 12/1)
Man City v Newcastle (Saturday, 3pm)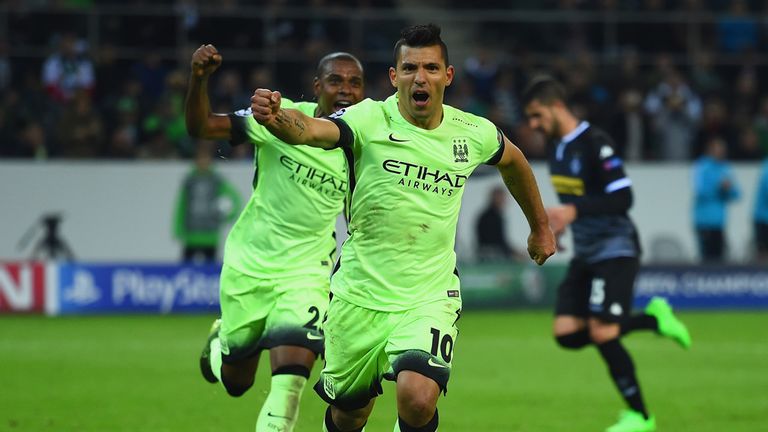 I thought Chelsea would have slaughtered Newcastle last weekend and that didn't happen. I expect Man City to bounce back from their two shocking results in the league.
Newcastle did as well as they could and still only drew against a Chelsea side that didn't turn up until midway through the second half. I fancy Sergio Aguero to build off his late penalty in the Champions League and steer City back on track.
PAUL PREDICTS: 3-0 (Sky Bet odds 13/2)
Norwich v Leicester (Saturday, 3pm)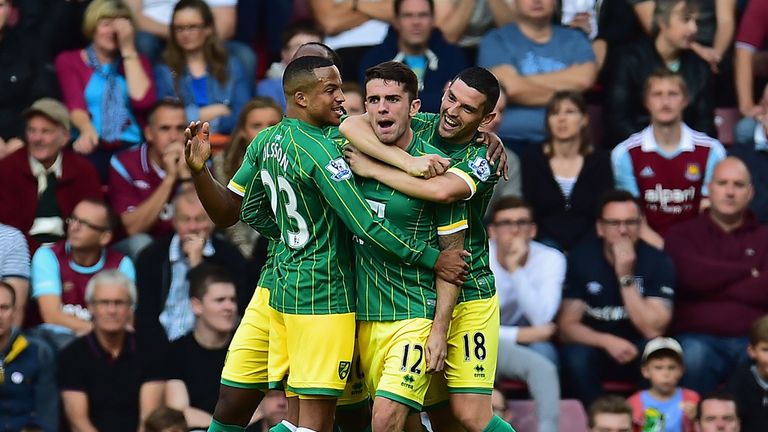 This should be a really good game, with Norwich flying in recent weeks. Leicester were flying as well until they bumped into an Arsenal team on fire, but their run was bound to come to an end sooner rather than later.
I watched Leicester the other week where they were 2-0 down against Stoke and fought back to draw 2-2. That was all well and good but you don't want to keep falling behind because sooner or later you won't come back. That could play into Norwich's hands at Carrow Road.
PAUL PREDICTS: 2-1 (Sky Bet odds 8/1)
Sunderland v West Ham (Saturday, 3pm)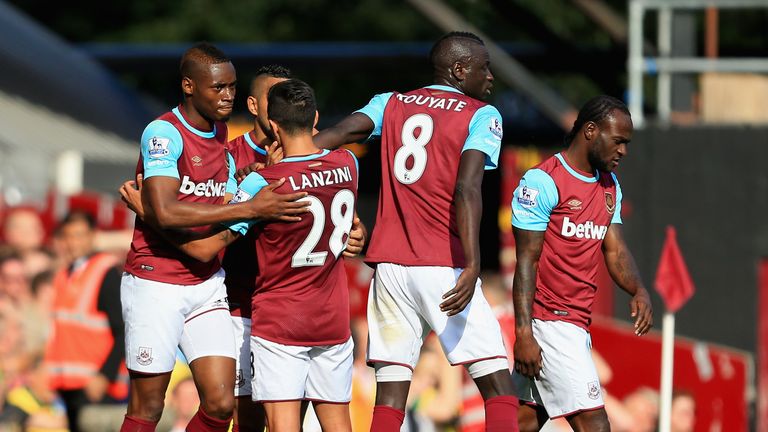 It just doesn't get any easier for Sunderland, does it? If you looked at this at the start of the season you would have probably said this wasn't a bad game for Sunderland, but West Ham are probably the worst team to play at the moment at home.
West Ham have been phenomenal on the road this season and they are set up perfectly for the win. Sunderland will have to come out and have a go and that plays right into West Ham's hands. They've counter attacked a lot better teams than Sunderland and they'll be too strong come Saturday.
PAUL PREDICTS: 1-2 (Sky Bet odds 8/1)
Think you know better than Merse? Take him on at Super 6 for the chance to win £250,000