It's that time of the week again... Paul Merson is back with his latest set of Premier League predictions ahead of the weekend.
After both Manchester City and Arsenal fell to defeats last weekend, the Magic Man is backing them to fight back with three points, while tipping the Premier League's first versus second clash at the King Power Stadium to end in an entertaining 2-2 draw. 
Merson also struggles to see how his former side Aston Villa can beat Watford, and predicts Liverpool will comfortably overcome Swansea at Anfield. 
Leicester v Manchester United (Saturday Night Football, 5.30pm, live on Sky Sports 1 HD)
Which United are we watching? The one we saw against Watford, who dig in, or the one we saw against PSV on Wednesday, the team that bore you to death.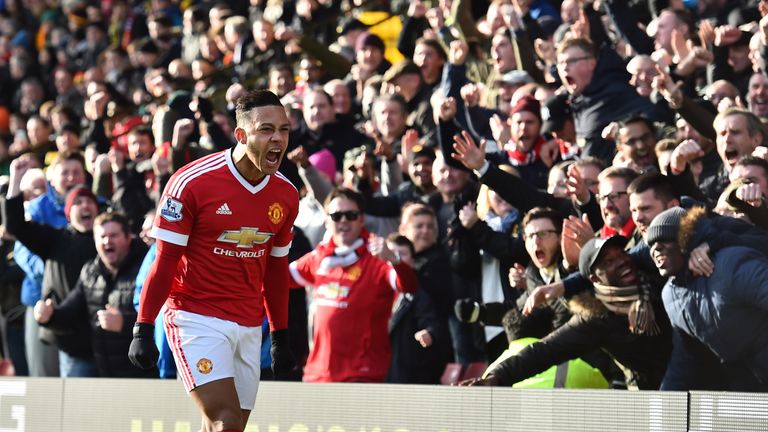 They do have a bit of belly about them, United. Arsenal and Man City didn't play well last week and lost, but United kept going and churned out a result.
Will they play on the halfway line with Vardy's pace? This is either going to be a cracker or a boring 1-0 Manchester United win. I'll go for the cracker.
I've watched Leicester a lot this season and they play one way, with pace. If United don't win this, I think it's a step backwards for them.
PAUL PREDICTS: 2-2 (12/1 with Sky Bet)
West Ham v West Brom (Super Sunday, 2.05pm, live on Sky Sports 1 HD)
West Ham need to get moving. They need to win. They're starting to all of a sudden become the team we expected them to be at the start of the season.
I know they miss Dimitri Payet, but you can't rely on one player, and that's disrespectful to the rest of the players too.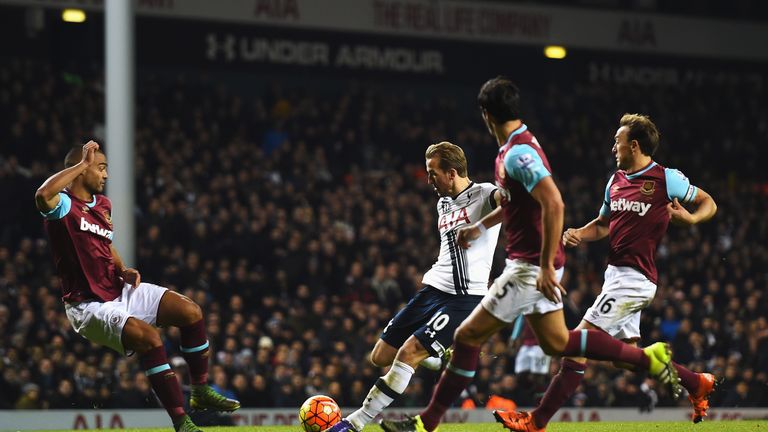 West Brom had a phenomenal result last week against Arsenal. For them to go and beat Arsenal was just amazing, nobody gave them a chance.
I've watched West Brom away from home, and I know how they play. They'll turn up, stick 10 behind the ball and frustrate West Ham. If West Ham don't score first they're in trouble, but I think you'll see a reaction here from the hosts.
PAUL PREDICTS: 2-0 (8/1 with Sky Bet)


Norwich v Arsenal (Super Sunday, 4.15pm, live on Sky Sports 1 HD)
Arsenal have to win this. I said that last week and they lost, but this is a similar game. They will miss Francis Coquelin. For all the talent they have in the team they couldn't afford to lose him.
Every year with Arsenal, it's the injuries. It's not just once, this is all the time. I know Arsene Wenger doesn't run them into the ground in training sessions. Wenger is very good with sport science, he isn't one of those managers who will tire them.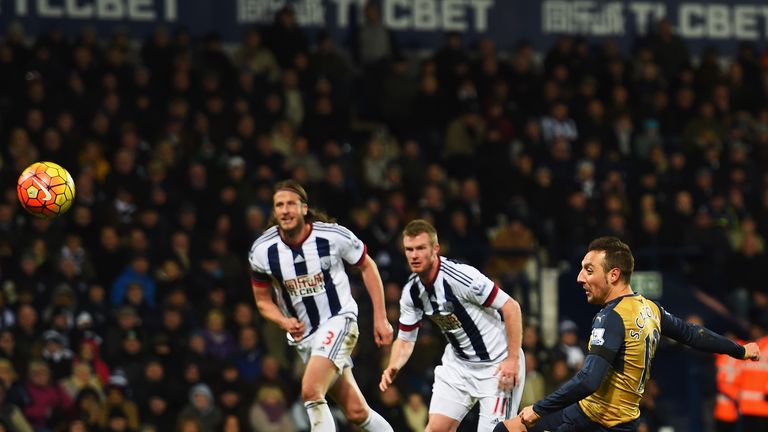 Are they unlucky? Are the pitches too hard? Coquelin's was unlucky, but look at Theo Walcott and Alex Oxlade-Chamberlain's muscle injuries, I don't think they were unlucky. That's just not good preparation. That's not unlucky, you shouldn't be pulling muscles.
But if Arsenal get going I think they'll have too much for Norwich.
PAUL PREDICTS: 0-3 (11/1 with Sky Bet)


Aston Villa v Watford (Saturday, 3pm)
I think this is Villa's biggest game for a long, long time. Watford are doing well, don't get me wrong, but Villa have to win this football match. They're being cut adrift at the moment.
You look at the table, it's five points from safety already. I worry for Villa, it's a cup final, and one of their best players Jack Grealish is not playing. I have to go with a draw, I can't see Villa winning. I'm trying to make a case for them and I can't see it.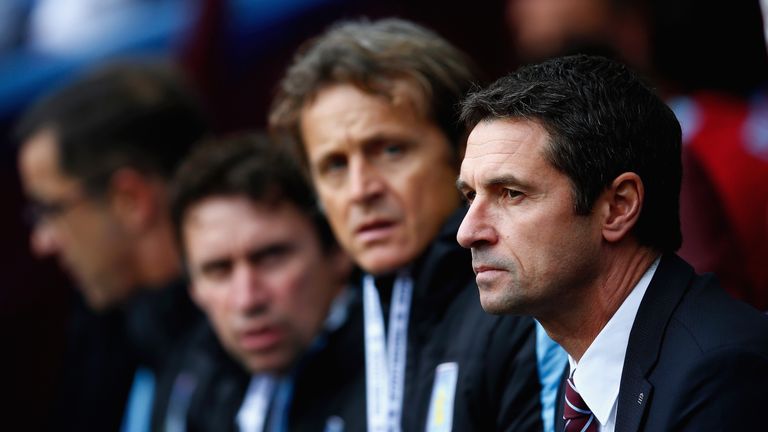 It's a perfect game for Watford. They'll play on the counter attack, Villa fans are going to turn up and want them to really go for it, but they haven't got the players to go for it so they're going to get frustrated. I hope I'm wrong, but I'm going for a draw, but that's more through hope than anything.
PAUL PREDICTS: 1-1 (9/2 with Sky Bet)
Bournemouth v Everton (Saturday, 3pm)
Bournemouth are huffing and puffing, and sooner or later it might turn around, like it did with Leicester last season.
But they should have beaten Newcastle - they lost. They were 2-0 up against a struggling Swansea team and never won, so that's worrying in my opinion. They've played really well in the last two games and got one point.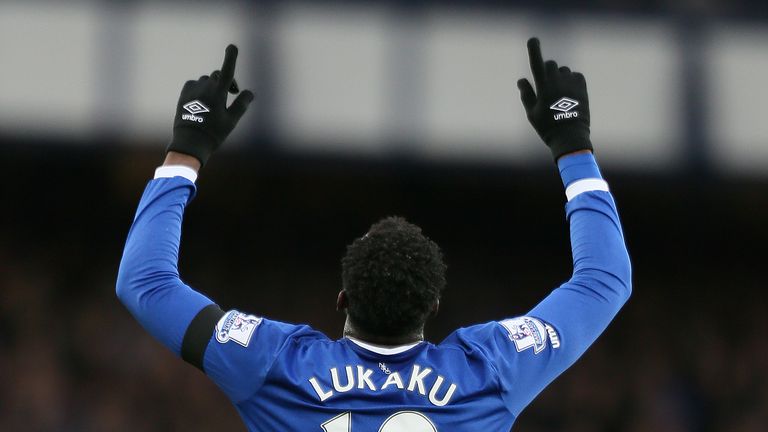 Everton are a decent team, and when they've got their players fit they're one of the top teams. Romelu Lukaku and Ross Barkley are both playing well and they've got a top centre-half in John Stones, it's confidence for them.
PAUL PREDICTS: 1-2 (8/1 with Sky Bet)
Crystal Palace v Newcastle (Saturday, 3pm)
Newcastle would rather be playing Palace at Selhurst than at St James', I think they can go and sit 10 behind the ball here.
But with everything that is going on at the moment - a bust-up between some of the players and Steve McClaren - I want to see a reaction from the players on Saturday.
If he's lost the players, they'll get beat here easily. If he has lost them, he's in a lot of trouble. In this day and age, the players always win.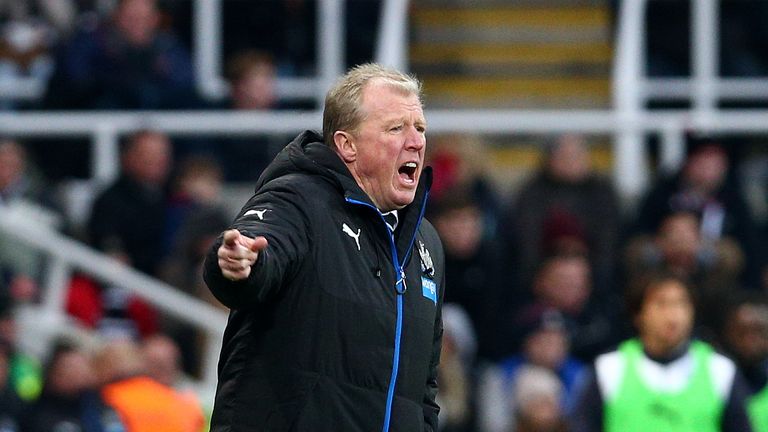 Sunderland went to Palace and did a job, and I thought they were quite comfortable. Newcastle could do that, but this is one of those predictions where I'd like to tell you what the score will be after seeing the first 10 minutes.
If they dig in from the off, defend as a team, they have a chance. But if they don't and play anything like they did against Leicester this could be a silly score.
PAUL PREDICTS: 2-0 (7/1 with Sky Bet)
Manchester City v Southampton (Saturday, 3pm)
This will be a really good game. Southampton were flying along, going well, and then got beat at home to Stoke. Same for City, who got beat by Liverpool, that's the Premier League this season.
I'm going to go for Man City, but I wouldn't be shocked if this was a draw. I think Sergio Aguero will be the difference now and going forward for City.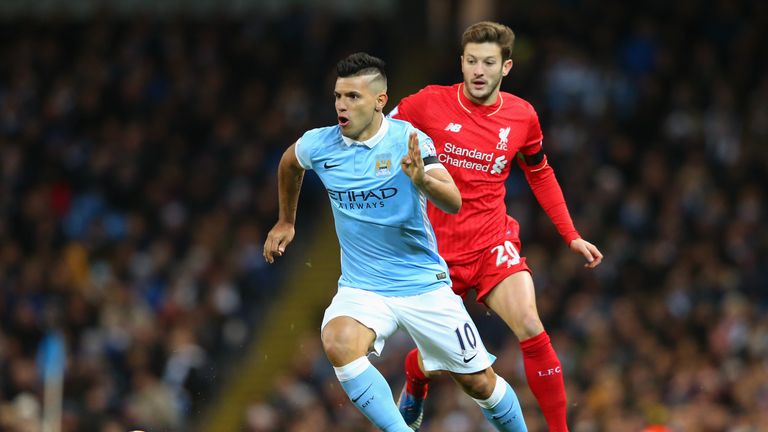 If Southampton hadn't lost last week, I'd be going for them to get at least a draw here, but it did show some of their flaws against Stoke, and there's still a lot of work to be done.
PAUL PREDICTS: 2-1 (7/1 with Sky Bet)
Sunderland v Stoke (Saturday, 3pm)
They both had really good wins last week. It was the perfect game for Sunderland in the win at Palace, because they didn't have to go out and win, they could sit back because Palace are a counter-attacking team.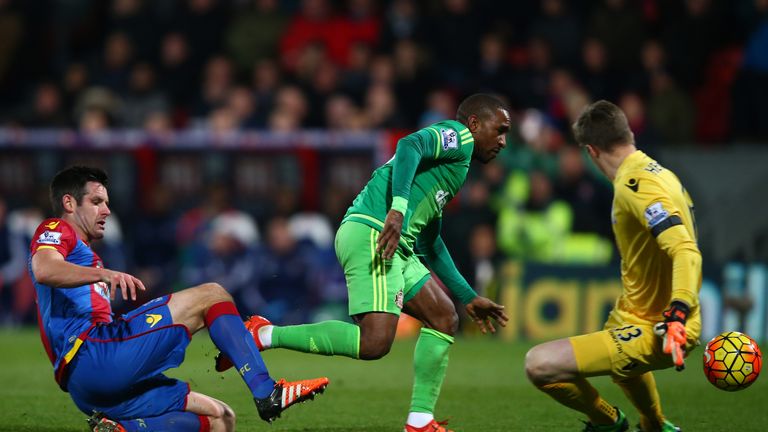 Stoke had a great result too, for me I thought that was the second best performance of the week behind Liverpool, to go and win at Southampton.
PAUL PREDICTS: 1-1 (9/2 with Sky Bet)
Tottenham v Chelsea (Sunday, midday)
You have to feel for Tottenham a bit in this game, to have the season they've had so far and then when Chelsea come to town, they've just got back from Qarabag. It's a big ask after a six-hour journey.
Chelsea fell over the line against Norwich and had an easy game against Maccabi Tel Aviv. I'm going for a draw but I wouldn't at all be surprised if Chelsea went on and won this.
If Chelsea win this against a Spurs side who have only lost once this season in the league, people will sit up. You would start thinking they can get top four, especially with the way the Premier League has gone this season.
PAUL PREDICTS: 1-1 (5/1 with Sky Bet)
Liverpool v Swansea (Sunday, 4.15pm)
I got it horribly wrong last week with Liverpool. Jurgen Klopp did a job on Manchester City.
But Liverpool have to get consistency. They're not a bad team, but their consistency levels haven't been great over the past 18 months. This is a game where they've got to win, and win quite comfortably.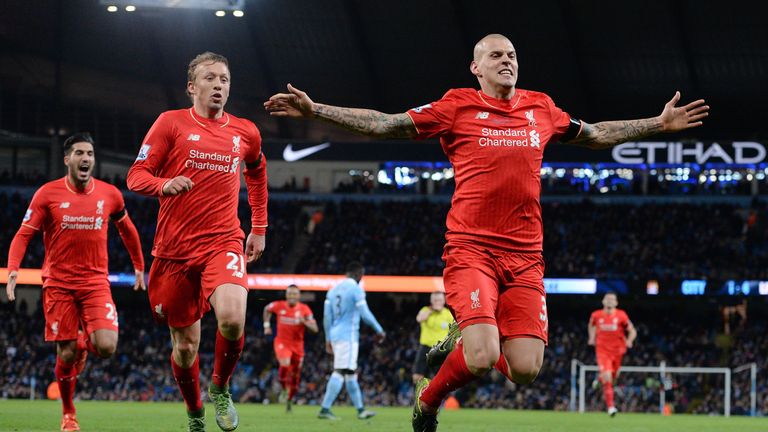 If they can start at a tempo like they did against City, they'll be all over Swansea and rip them to shreds. They can't let Swansea pass the ball about, but if they play anywhere near where they did last week, which was the performance of the week without doubt, they'll steamroll them.
The pressure on Garry Monk isn't right. Where are they supposed to be? The most disappointing thing for them was losing to Hull in the Capital One Cup. He's having a bad time, but every manager has a bad time, and you have to stick with them.
PAUL PREDICTS: 3-0 (9/1 with Sky Bet)
Think you know better than Merse? Take him on at Super 6 for the chance to win £250,000