Paul Merson is back with his Premier League predictions, including Manchester United's trip to Liverpool and Aston Villa's clash with Leicester.
Also on the agenda for Merse this weekend is Chelsea versus Everton and Manchester City against Crystal Palace.
Scroll down to see all of Merson's weekend Premier League predictions...
Liverpool v Manchester United (Super Sunday, 2.05pm, live on Sky Sports 1)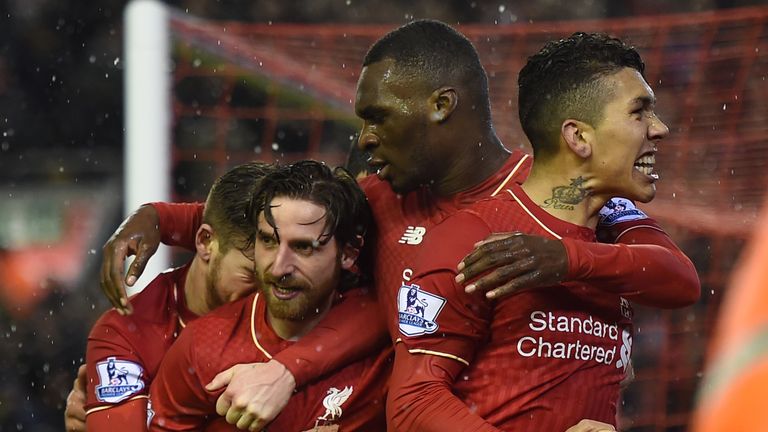 This is shaping up to be a great game. Both teams scored three and conceded three in midweek so I can't see anything but goals in this game.
Liverpool can't defend but they will have a go. A draw is pointless for both teams and because of that it will be a gung-ho football match. Both sides will be going all out for victory and that will make it a superb game to watch.
However, I can't split the two sides and I'm going for a 2-2 draw with Wayne Rooney continuing his goal-scoring form.
PAUL PREDICTS: 2-2 (14/1 with Sky Bet)


Stoke v Arsenal (Super Sunday, 4.15pm, live on Sky Sports 1)
This is a massive test for Arsenal. The Britannia is a tough place to go at the best of times but for Arsenal it's not a happy hunting ground. I looked at Arsenal's three games against Liverpool, Stoke and Chelsea and thought if Arsene Wenger can pick up seven points it would be a good return.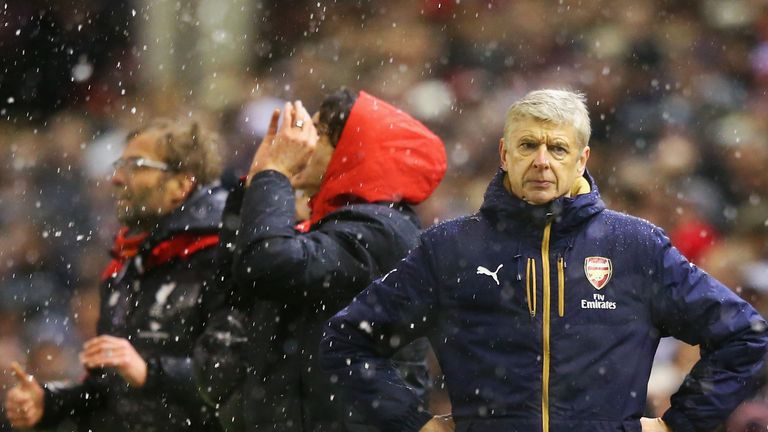 But after Wednesday's result, everything is so tight again at the top and the last thing Arsenal need is for City to get ahead of them. With a trip to Stoke and the visit of Chelsea coming up that is a real possibility now.
I was disappointed with them the other night. They got it all wrong and I think they will be held again by a good Stoke team. I always say it but Mark Hughes' side are always good at home and I can see them getting a 1-1 draw. He's been in excellent form in recent weeks so Marko Arnautovic is getting my vote to open the scoring.
PAUL PREDICTS: 1-1 (5/1 with Sky Bet)


Aston Villa v Leicester (Saturday Night Football, 5.30pm, live on Sky Sports 1)
Leicester now find themselves in a very similar position to Tottenham. Because we are in mid-January, people are starting to think they have a chance. They are second in the league and all of sudden they could start thinking in different ways.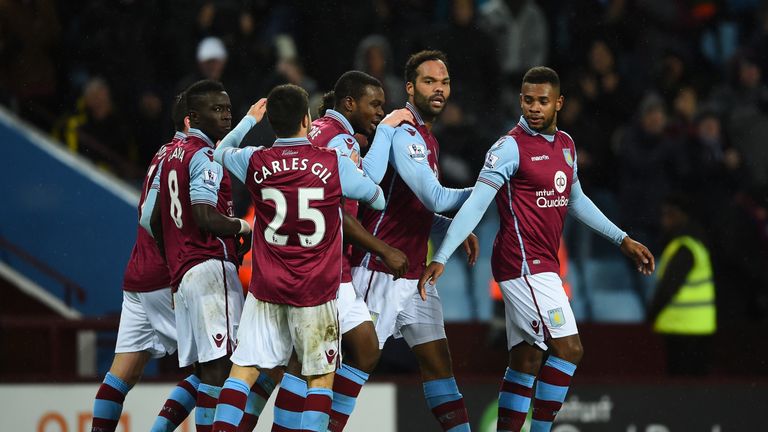 With the ride continuing they could start to believe the hype and think they have a chance of a top-four finish. It all depends on how their nerves hold out. On the other hand, Villa have to win. A draw is no good to them in the position they find themselves. It was a great win for them in midweek, but they have to follow it up with another three points. If they can go and beat Leicester they will be right back in it.
This should be a very entertaining game as Villa need to have a go, while Leicester always have a good go. I think Leicester win this with Jamie Vardy getting back in the goals but I'm hoping Villa can pull something off and make it back-to-back wins.
PAUL PREDICTS: 1-2 (8/1 with Sky Bet)
Live Ford Saturday Night Football


Swansea v Watford (Monday Night Football, 8pm, live on Sky Sports 1)
As I said on Sky Sports News HQ on Thursday morning, Swansea are on a glass mountain with slippers on and they're just sliding, sliding and sliding. I can't see it stopping.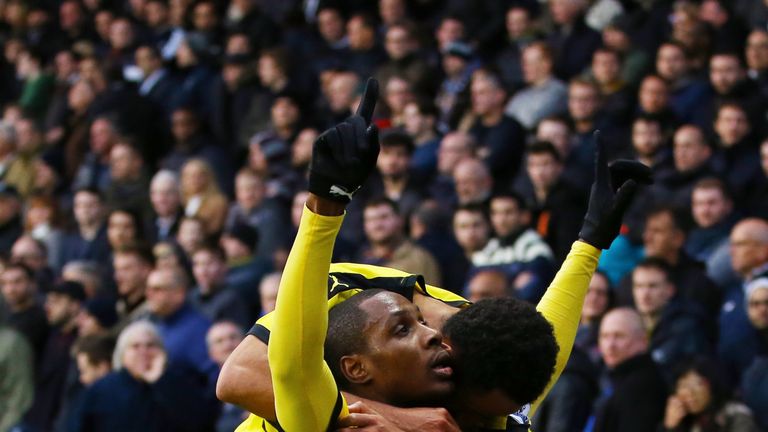 I just can't see where Swansea will turn this around. At the moment they are the team I would say are favourites to go down with Aston Villa. That's how bad it's got for them. It's a disaster and I just can't see how selling one of your best players to a relegation rival helps? It doesn't make any sense to me.
Watford had a disappointing result at Southampton but I do think they are a good team. Therefore, I can see a 2-1 away win at the Liberty on Monday with Troy Deeney and Odion Ighalo, who I think will score the first goal, causing all the problems for Alan Curtis' side.
PAUL PREDICTS: 1-2 (9/1 with Sky Bet)
Live Ford Monday Night Football


Manchester City v Crystal Palace (Saturday, 3pm)
No-one likes to say a side is a one man team but Crystal Palace are really missing Yannick Bolasie at the moment. He is becoming a much better player being out of the team and they have missed his talents immensely. Wilfred Zaha hit the post after a minute against Aston Villa, but after that they never really looked like scoring at Villa Park.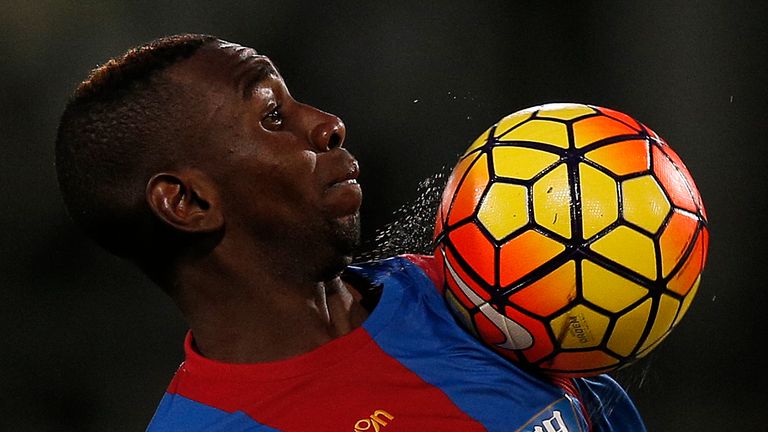 I do not see anything but a Manchester City win here. If Palace had a full team out then I would think they could cause City's defence problems but without Bolasie they just haven't got the pace in the team. They have got Zaha but having pace down both flanks is a totally different proposition. I see City bouncing back from their draw with Everton thanks to a comfortable 3-0 win and Sergio Aguero scoring first.
PAUL PREDICTS: 3-0 (17/2 with Sky Bet)
Chelsea v Everton (Saturday, 3pm)
For me, that's it for Chelsea in terms of the top four. I thought they'd definitely beat West Brom and with results going the other way, they'd have had the chance to really close the gap on Saturday. Then before you know it you are four or five points behind fourth place, but after the draw in midweek I just can't see it.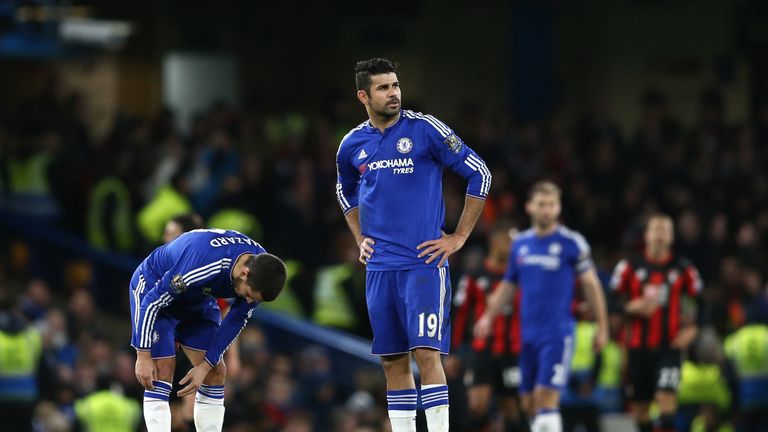 They have to look at the FA Cup and the Champions League and just get through these games in the league. I know that sounds silly, but Chelsea now have to pick up enough points to stay out of a relegation battle. We're in mid-January and they are still down in the bottom seven.
This is a hard game for Chelsea but I'm but backing them to win with Diego Costa grabbing the first goal. Everton have got bigger fish to fry with a League Cup semi-final on the horizon.
PAUL PREDICTS: 2-1 (15/2 with Sky Bet)
Newcastle v West Ham (Saturday, 3pm)
At the moment Newcastle are just not getting the rub of the green. To score three goals and not win at home is disappointing but they are still right in the fight to stay up. I know Sunderland have gone above them but with Swansea getting beat, Newcastle have an excellent chance of staying up.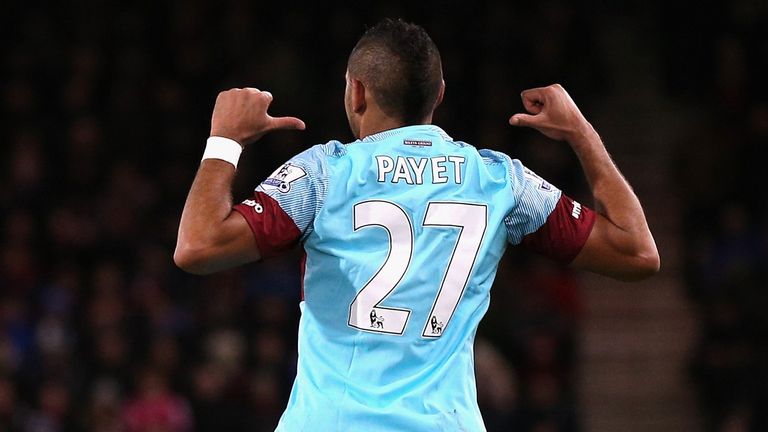 However, I really like what Slaven Bilic is doing at West Ham. Newcastle have to stop Dimitri Payet. If they can find a way to stop him then they will get a result, but if they don't then he will rip them to absolute shreds.
Newcastle are playing well but the problem for them is that I can't see them stopping Payet. He's up there with Mesut Ozil in my opinion and he's 100 per cent the signing of the summer. For West Ham to get him was brilliant. There has got to be a lot of big clubs turning around to their scouting system and asking 'how's he not playing for us'. I'm going for West Ham to keep their run going with a 2-1 away win and Enner Valencia scoring the first goal.
PAUL PREDICTS: 1-2 (9/1 with Sky Bet)
Bournemouth v Norwich (Saturday, 3pm)
This is the game I am watching on Soccer Saturday this week.
I watched Bournemouth against West Ham and they desperately needed the second goal. Benik Afobe missed a couple of chances which would have probably put the game to bed.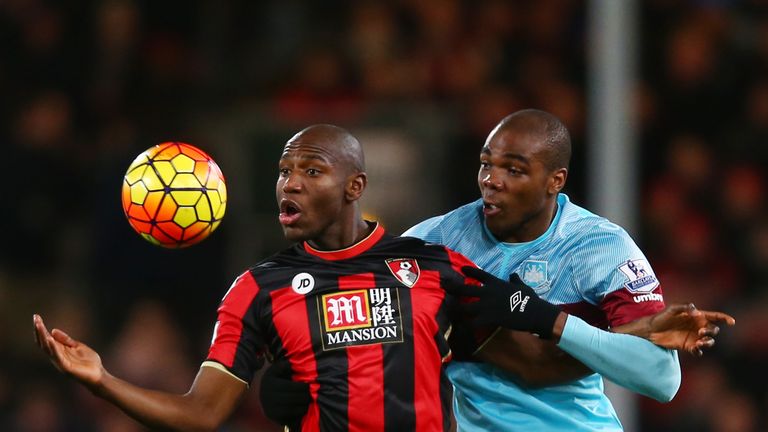 However, I really like Bournemouth. In my opinion they will have enough to stay up as they're a decent team. They play really good football but they need to start putting teams away. I think they'll win this game and Afobe will get his first goal for the club.
PAUL PREDICTS: 2-0 (7/1 with Sky Bet)
Southampton v West Brom (Saturday, 3pm)
Who knows what you will get from either Southampton or West Brom?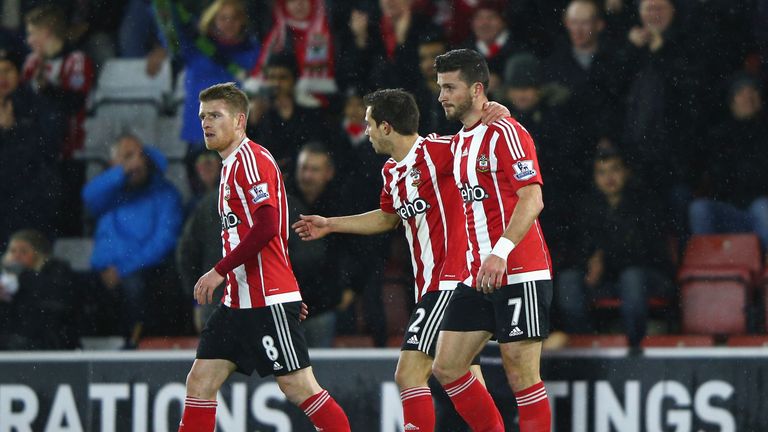 Ronald Koeman's side recovered with an excellent win against Watford, while West Brom put their strongest team out in the FA Cup against Bristol City at home and draw 2-2, before battling to a hard fought 2-2 draw at Stamford Bridge.
You just can't write it. I'm going to pick Southampton to win with Shane Long scoring first.
PAUL PREDICTS: 2-1 (15/2 with Sky Bet)
Tottenham v Sunderland (Saturday, 12.45pm)
The win at Swansea was a major lifeline for Sunderland. It was a game they had to win because if they'd have lost they would have been near enough relegated and it would have definitely relegated Aston Villa.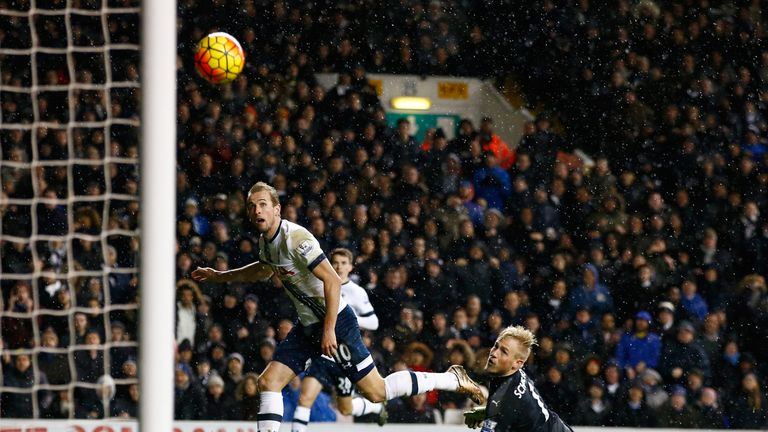 Looking at Tottenham, it's them all over. They start getting good reviews and everyone thinks they are in the title race but all of sudden they shoot themselves in the foot. If they'd won the other night and then win this early kick-off they would have gone right up there.
But that's Tottenham and it's why it is so hard to win the Premier League. However, I am going to go for Spurs to bounce back in this one. Sunderland would have put a lot into their win at Swansea. They are heading to White Hart Lane with somewhat of a free swing, but I see Spurs bouncing back under no pressure with Harry Kane scoring the first goal.
PAUL PREDICTS: 3-1 (10/1 with Sky Bet)
Think you know better than Merse? Take him on at Super 6 for the chance to win £250,000!