Paul Merson's predictions: Wins tipped for Liverpool and Man Utd
Last Updated: 05/03/16 7:50pm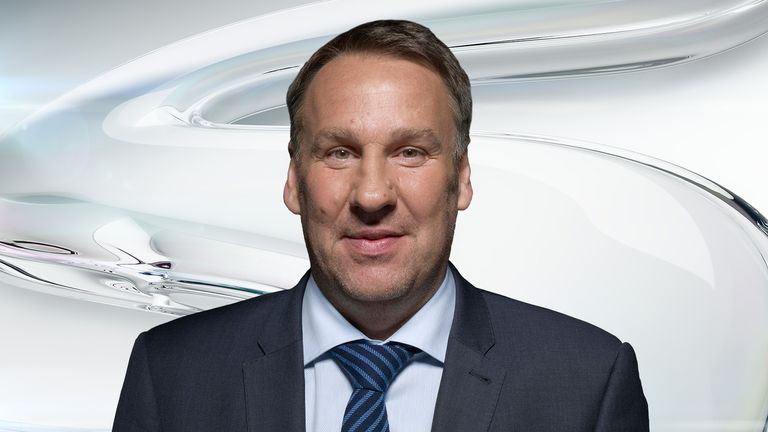 Sky Sports' Paul Merson is back to look ahead to another round of Premier League fixtures, as Tottenham Hotspur host Arsenal in the north London derby.
Spurs head into the game just three points ahead of their city rivals, but with Premier League leaders Leicester City taking on Watford on Saturday Night Football, neither side can afford to slip up at White Hart Lane.
Meanwhile, on Super Sunday Liverpool travel to struggling Crystal Palace, who have not won in the league since December, before West Bromwich Albion host Manchester United later that day.
Merse correctly predicted four of the 10 Premier League outcomes in midweek, so read on for his weekend shouts...
Merson's last Premier League predicitions
| | |
| --- | --- |
| Merse's prediction | Result |
| Aston Villa 0-3 Everton | 1-3 |
| Bournemouth 1-1 Southampton | 2-0 |
| Leicester 2-1 West Brom | 2-2 |
| Norwich 0-2 Chelsea | 1-2 |
| Sunderland 2-1 Palace | 2-2 |
| Arsenal 2-0 Swansea | 1-2 |
| Stoke 3-1 Newcastle | 1-0 |
| West Ham 1-1 Tottenham | 1-0 |
| Liverpool 1-1 Man City | 3-0 |
| Man Utd 1-0 Watford | 1-0 |
Watford v Leicester City - 5.30pm, Saturday Night Football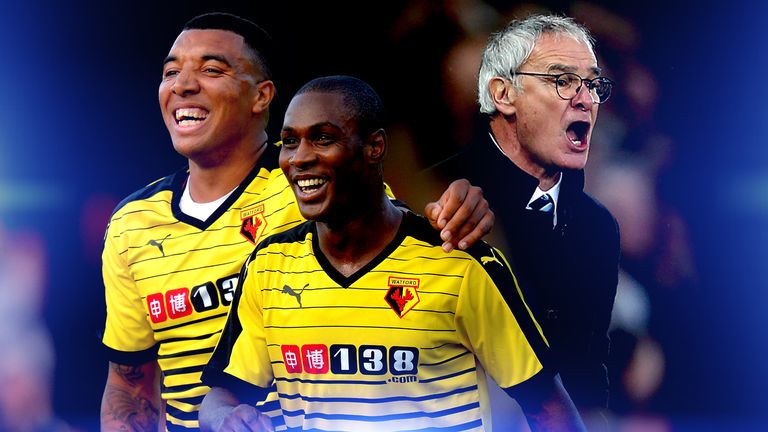 Leicester were lucky against Norwich - there is no doubt about it - scoring in the last minute, but they did not play well. I thought they really played well in midweek though when they drew 2-2 with West Brom, and I am going to go for a draw here.
I thought Watford also played well in midweek at United and there is not a million miles between these two teams, believe me! It is weird, but one is very consistent and has been on a roll, and the other has been in and out really, but punched above their weight.
So fair play to both teams and I am going for 1-1…
PAUL PREDICTS: 1-1 (Sky Bet Odds 5/1)
Tottenham Hotspur v Arsenal - 12.45pm, Saturday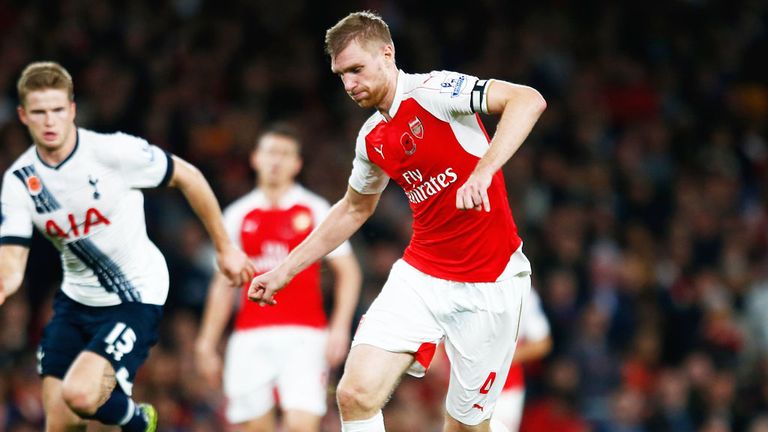 The way Arsenal are playing, I just cannot see them getting anything out of the game. No Cech, no Koscielny and if Tottenham get going, start well and score first, I can see it getting out of hand.
The only problem is they looked tired the other day at West Ham and against Swansea, but I am going to go for a very hopeful 1-1, as that is what my heart is saying, but my head is telling me Tottenham are going to win this.
Arsenal are all over the shop at the moment, they have just lost two in a row and are without their best defender and goalie so I do worry for them. This is not the greatest Arsenal team and they do not have a lot of fight in them.
PAUL PREDICTS: 1-1 (Sky Bet Odds 5/1)
Chelsea v Stoke City - 3pm, Saturday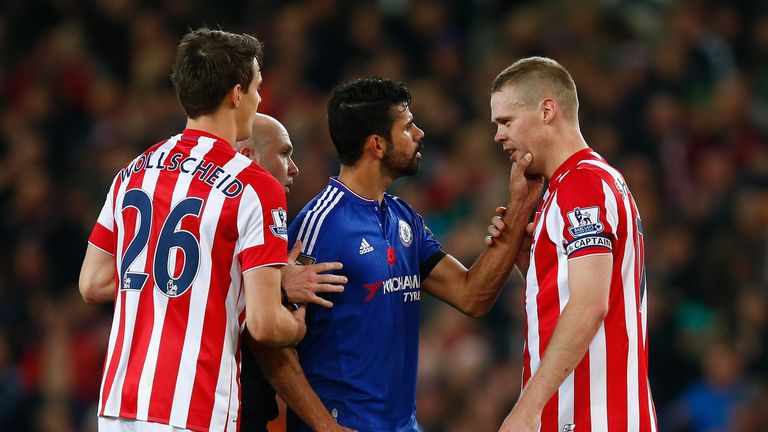 I am going to go for a Stoke win here, because Chelsea have a big week coming up - they have got PSG in the Champions League, then Everton in the FA Cup. So, given they surely can't get into the top four, they have got to rest players for the two bigger games, in my opinion.
Stoke could take advantage of that and I am going to go for a cheeky 2-1 Stoke win here, but ONLY because Chelsea have two big games coming up.
PAUL PREDICTS: 1-2 (Sky Bet Odds 20/1)
Everton v West Ham United - 3pm, Saturday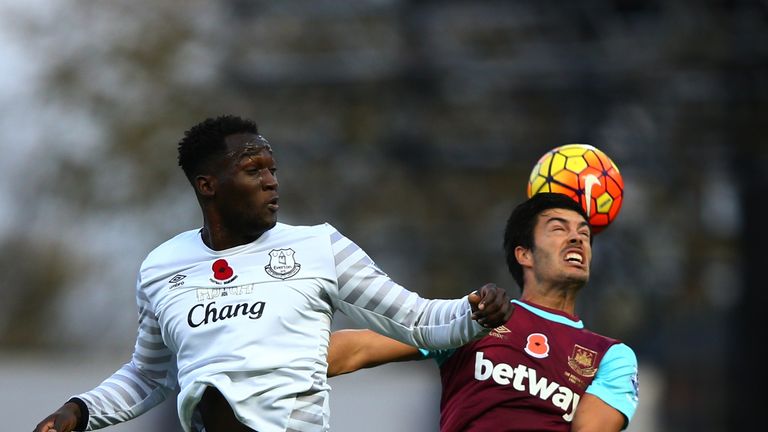 West Ham have now put themselves in with a shout of the top four. Two weeks ago you would have been thinking that West Ham and Everton have both got the FA Cup to play for, which would have made this game at Goodison Park a 'make sure no one gets injured' job.
But now West Ham have got a chance of getting in the top four, and so this has become a massive game for them. Everton have got Chelsea in the cup next weekend, but I think they are are a good team and at home they can beat anybody, even a strong side going well like West Ham.
It does depend on what sort of team turns up, but Everton have been pretty consistent recently and this will be a hard game for West Ham. I do not think there are many harder games than this away from home and West Ham have just had to work very hard for the Tottenham result and they have a big game next weekend at Old Trafford, so I am going to go for a 2-1 Everton win.
PAUL PREDICTS: 2-1 (Sky Bet Odds 7/1)
Manchester City v Aston Villa - 3pm, Saturday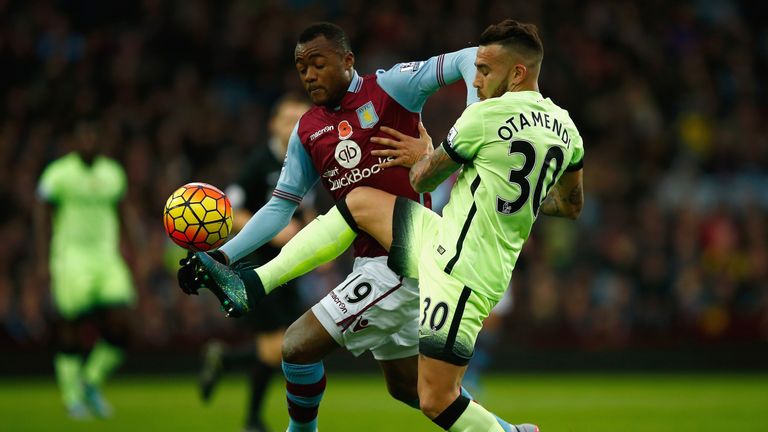 Man City have got to bounce back as they were an absolute joke against Liverpool - they are playing for the top four and it is unbelievable how they capitulated. They should not be getting beaten 3-0 with the amount of talent they have got on the pitch.
So I expect them to bounce back and if they could have played anyone on Saturday, then it would have been Villa. City will roll them over.
If I am being honest, with their squad City should walk the league. Put it this way - they should not be this many points behind Leicester.
PAUL PREDICTS: 4-0 (Sky Bet Odds 9/1)
Newcastle United v Bournemouth - 3pm, Saturday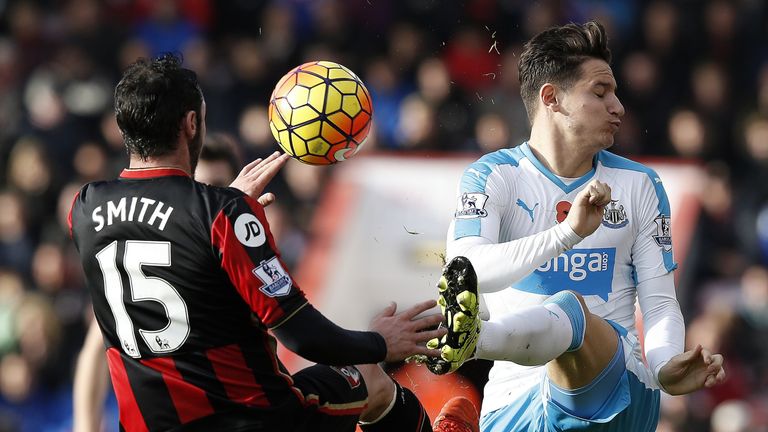 This is Newcastle's cup final. They have seen Swansea get an unbelievable result at the Emirates, which has reduced the relegation battle into a four-horse race. So if Newcastle lose this…
But as it is their cup final, I am going to go for Newcastle to win 2-1 - they simply have to win this game. And if they lose it, I think they are relegated. If they cannot get themselves up for this game, they may as well pack it in.
PAUL PREDICTS: 2-1 (Sky Bet Odds 17/2)
Southampton v Sunderland - 3pm, Saturday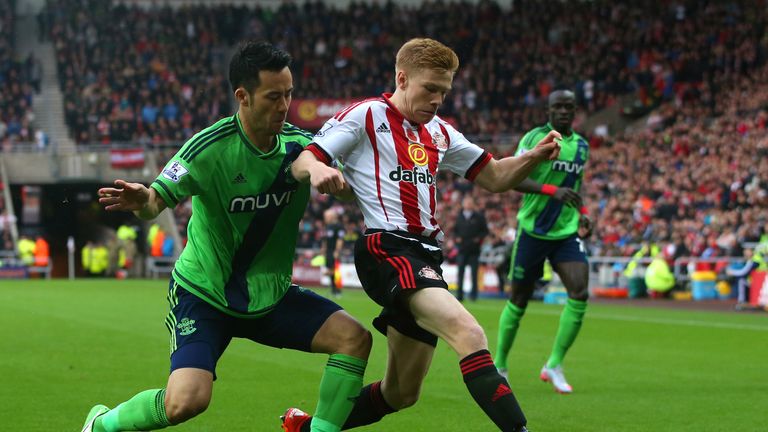 I am going for Southampton, even though I thought Sunderland were unlucky last weekend when they lost at West Ham. The Saints are at home and that's why I think they will just sneak this one.
PAUL PREDICTS: 2-1 (Sky Bet Odds 7/1)
Swansea City v Norwich City - 3pm, Saturday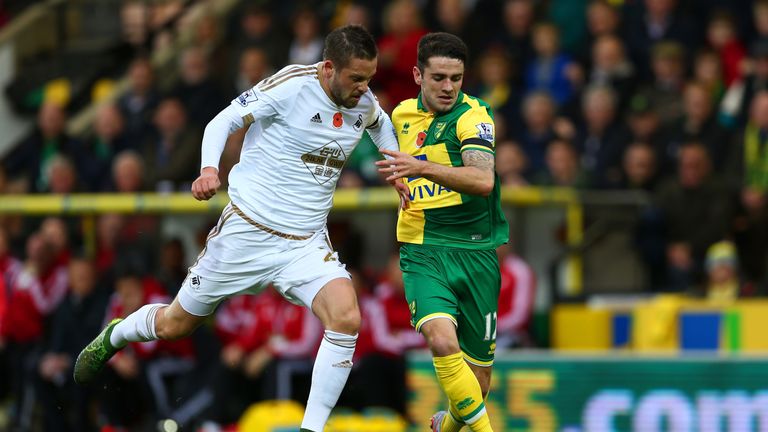 If you had asked me three days ago, I would have said that this is Swansea's cup final, but now if they win this game that is it, I think they are safe - all within a matter of a week. No one expected them to beat Arsenal - I don't think they did either given the team they sent out! But fair play to them.
I am going to go for 1-1 here. I think Norwich will have a go and one day they will put away all these chances they create.
PAUL PREDICTS: 1-1 (Sky Bet Odds 5/1)
Crystal Palace v Liverpool - 1.30pm, Super Sunday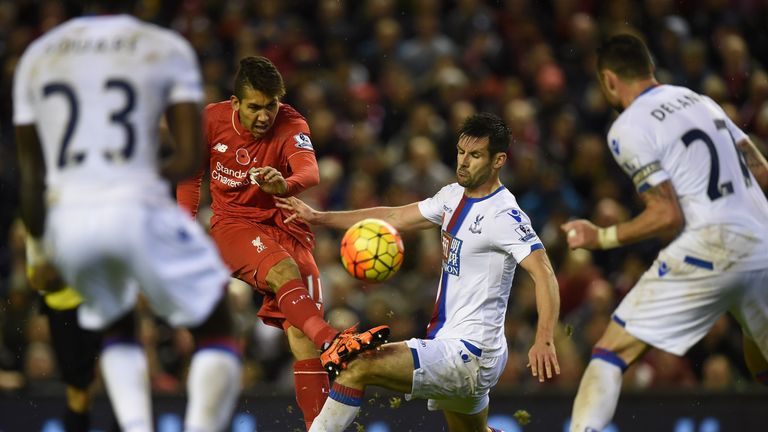 Palace are on that glass slope with slippers on at the moment and they cannot stop sliding, while Liverpool had a great result in midweek and now the race for the top four is wide open.
Liverpool will now be thinking 'if we can put five wins together, we can finish in the top four', so it becomes a big game. But they also have that Europa League game in midweek against Man Utd, so it depends how you balance things out. This is a really awkward time for these managers - what do you go for? Do you chase the teams above you in the league or do you go 'right, if we can beat Man Utd...'?
But I am going to go 2-1 for Liverpool, as after the win against Man City I think they will be flying.
PAUL PREDICTS: 1-2 (Sky Bet Odds 8/1)
West Bromwich Albion v Manchester United - 4pm, Super Sunday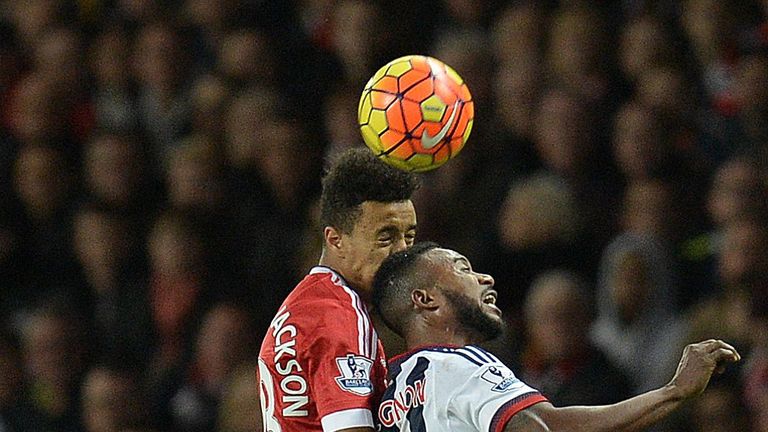 Man Utd have turned the corner and sometimes you just need a little bit of luck. I thought they were lucky against Watford, who had a couple of chances and probably two months ago they would have scored and come away with a 2-0 win and everybody would have been booing. But they score in the last five minutes and everybody goes home happy, they are on a roll.
Man City have just opened up the possibility of Champions League qualification for everybody, so instead of Liverpool and Man Utd looking forward to the Europa League on Thursday, these are now bigger football matches. And if you had said that three weeks ago, I would have said: 'No chance.'
But I am going to for Man Utd 2-1 as I think they are rolling now.
PAUL PREDICTS: 1-2  (Sky Bet Odds 8/1)
Think you know better than Merse? Take him on at Super 6 for the chance to win £250,000 here.