England's starting XI v Tunisia: Paul Merson's selection
Former England midfielder opts for Dele Alli and Phil Jones
Last Updated: 13/06/18 6:11am
Paul Merson has chosen his starting XI for England's World Cup opener against Tunisia on Monday, but do you agree?
The former England midfielder has gone for an all-Tottenham midfield in a 3-4-2-1 formation, with Dele Alli preferred over Jordan Henderson and Phil Jones starting in defence.
Here, he explains his selection, and offers his insight into England's chances.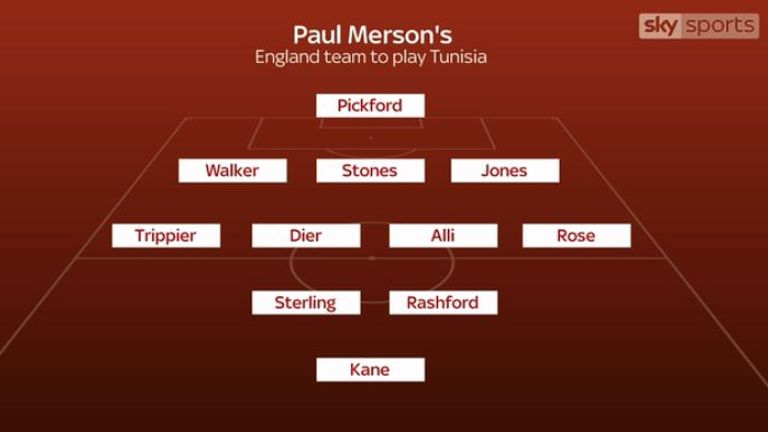 Remember to have a go at picking your own England XI in our team selector at the bottom of this article...
Start as you mean to go on
"I think we have to play three (in defence). People will say: 'Oh it's Tunisia, we can play a four and have a go at them,' but no. Stay tight, play the way you want to play throughout the tournament.
"Kyle Walker gives John Stones that pace if he does make a mistake. I would go for Jones over Harry Maguire, I want defenders, and think Maguire is more comfortable coming out with the ball, but I've gone for Jones.
"Kieran Trippier and Danny Rose are very, very good wing backs, and I've not gone for Henderson, with Eric Dier and Alli in there. I don't think we need two holding midfielders for this game. Raheem Sterling and Marcus Rashford with their pace, and then Harry Kane up front.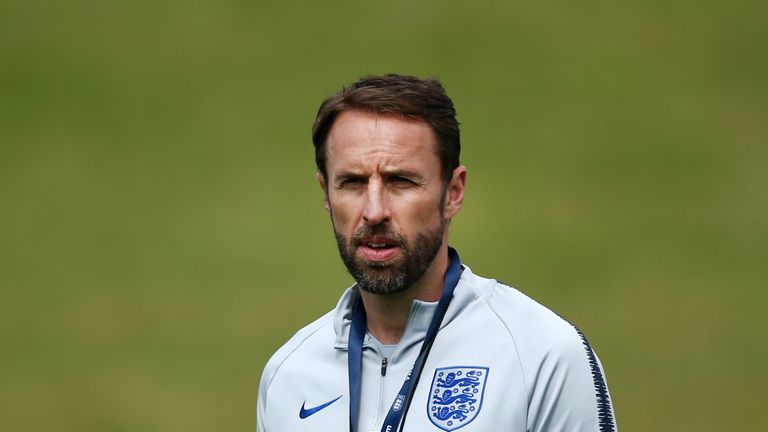 "This is a hard game. I watched Tunisia on Friday against Spain: they are very frustrating, well-organised, they keep the ball well, and England need an early goal."
Tottenham axis
"Tottenham have good players, and that's why they have players in the England team! I think it's an advantage to have club team-mates in there, that's the whole midfield four from Spurs.
"It helps to have that understanding, the same wavelength, and with Kane and Alli making runs.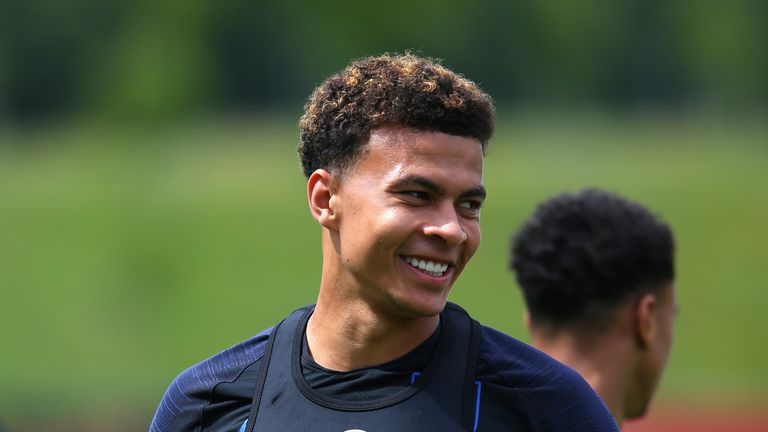 How far can England go?
"They've got every chance. If we can go the other way, and avoid Brazil, I fancy us to beat Germany in the quarter-finals and then who knows?
"Whoever wins the World Cup has to get lucky along the way, and we deserve some luck."
Premier League style
"Hopefully we will start well, and we have to because the last game of the group is against Belgium. If we beat Tunisia and Panama, there is momentum, you start flying. We can't afford to start slowly.
"If we play the Premier League way, 100mph, a lot of pace and energy, we will cause problems. If we play the World Cup way, rolling it out from the back and pass it around for 25 minutes, we won't beat anybody."