Arsenal will 'achieve nothing' without improving defence, says Paul Merson
Gunners host Chelsea this weekend
Last Updated: 18/01/19 3:17pm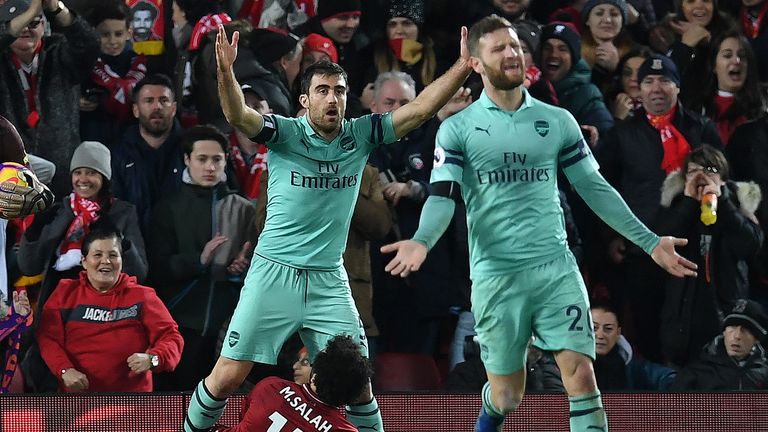 Paul Merson believes Arsenal will "achieve nothing" with their current defence and he has had some choice words for the Gunners' backline.
Arsenal have conceded 32 goals already this season - as many as West Ham and Watford - and were beaten 1-0 by the Hammers at the London Stadium last weekend.
Their defence has come in for criticism for a number of years and in the summer they strengthened their backline with the addition of Sokratis Papasthatopolous for a reported £16m, but the only other defensive arrival was 35-year-old Stefan Lichtsteiner on a free transfer.
Former Arsenal midfielder Merson said the club will be held back until they improve further at the back, telling Sky Sports: "Defensively they are one of the worst sides I've ever seen in the top six of the Premier League. Even when they were on that unbeaten run, I wasn't convinced and now they are showing their true colours.
"Until they sort out the defence, they won't be able to achieve anything. Aaron Ramsey was Arsenal's best player last weekend - he's leaving on a free. I don't know where the club is going.
"Unai Emery will need a few windows to sort it out but the players they've purchased haven't been great."
Fellow Soccer Saturday pundit Charlie Nicholas echoed Merson's comments and said Arsenal's leaky defence will hold them back from finishing in the top-four position they had occupied earlier in the season.
He said: "I have accepted Arsenal are not going to get fourth, but the defensive struggles are there. Shokdran Mustafi should be sold on and Laurent Koscielny should be released.
"I would like to see what Konstantinos Mavropanos brings us when fit and get another couple of new guys. We should continually play youngsters. I would like to see more game time for Ainsley Maitland-Niles, Alex Iwobi and Bukayo Saka.
"Saka is in and around the squad and I like the look of him. That is the way I would do it, and then at the end of the season we can bring Reiss Nelson back and he will be a first-teamer. We are not in a bad place, we just need to get rid of the attitude and defence, which is the start of the building blocks. It will just take a little time.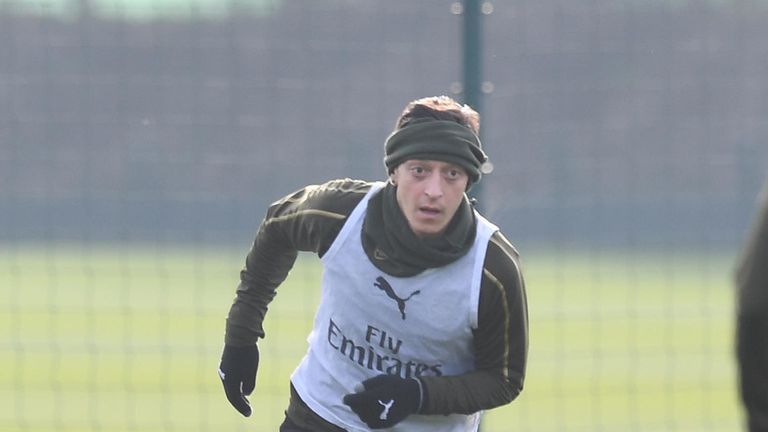 "This is what Arsenal are. They are not really a team - they are individuals, and the manager cannot be judged at the moment."
One potential outgoing appears to be Mesut Ozil, who has been left out of several Arsenal squads in recent weeks - and head coach Unai Emery was non-committal about his future in a press conference on Thursday morning.
Merson and Nicholas both believe Ozil's large contract, signed 11 months ago and earning him £350,000 a week, is proving a hindrance for the club moving forward.
Nicholas said: "I think they should get rid of Ozil. It is the people running the club who gave him the wage, but it looks silly letting Aaron Ramsey and Jack Wilshere go.
"Hopefully Juventus will take Ramsey immediately and Arsenal get some money for him. Ozil does not fit Emery's plans, so you get the agent in and look for him to go elsewhere.
"Ozil has amazing talent and is popular in the dressing room but his time is up and he must move on. If the Chinese clubs are interested in (Marko) Arnautovic then they should be interested in Ozil. He will not want to sit on the bench but the common-sense consensus is finding a club and looking to sell him."
Merson added: "If this was in a book, you'd throw the book in the sea as it would be so unbelievable for such a big football club. You shouldn't let £50m players' contracts run down, it is is a joke. The way the club is being run at the moment and the players that have been let go, I worry for Arsenal.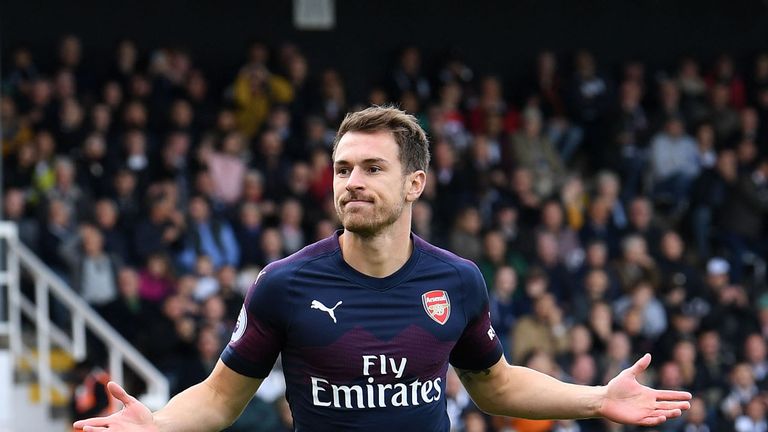 "I think the Arsene Wenger contract talk dominated the agenda at Arsenal so much, the club took their eye off sorting out contracts for their key players. A top football club shouldn't be allowing Alex Oxlade-Chamberlain, Aaron Ramsey and Jack Wilshere to leave on the cheap.
"Arsenal won't be able to buy anyone until they can get Ozil off the books. If Arsenal want to attract the big players for £50-60m then those players will want to be on Ozil's wages. Arsenal can't afford to do that. Then players will look elsewhere."