Paul Merson's Premier League predictions - Week 14
Soccer Saturday pundit tips midweek wins for Arsenal, City and Chelsea - but says United will drop vital points
Last Updated: 04/12/13 8:45am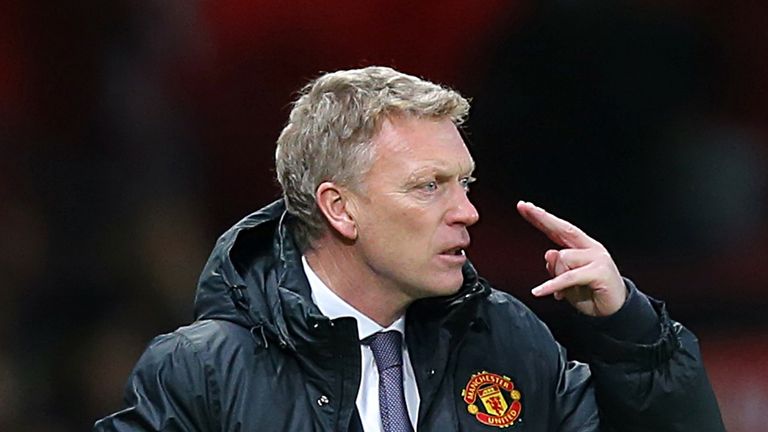 Aaron Ramsey is on fire at the moment; I can't remember the last time I saw someone in a vein of form like this. Even Jack Wilshere is finding the net now and he went close against Cardiff. If Arsenal can get him on top form, too, that'll be even better for them. Despite Hull's win over Liverpool I can't see anything but an easy, easy win for Arsenal in this one. And I mean easy. Curtis Davies is suspended and I thought he was outstanding on Sunday for Hull. Arsenal are going to have a lot of the ball and, without Davies playing, they are going to make too many chances.
PAUL PREDICTS: 4-0
Liverpool v Norwich
Liverpool will be hurting because I thought they were shocking on Sunday, absolutely shocking. Without being horrible, with Daniel Sturridge injured, if you take Luis Suarez and Steven Gerrard out of that side it's a middle of the table team. You look at it and think Victor Moses, Raheem Sterling...what team would they get in in the top half? That's not good enough. I found it strange on Sunday - Brendan Rodgers was chasing the game but he took off Moses and brought on another forward in Luis Alberto - but why doesn't he take off Lucas, a holding midfield player? It was a shocking result but they didn't deserve anything out of it and Suarez had probably his quietest game of the season. They have to bounce back and win this game and I'd expect them to do that. They'll definitely miss Sturridge but I'll go 3-1 Liverpool.
PAUL PREDICTS: 3-1
Man Utd v Everton
I'd expect Arsenal to beat Hull - and so will everyone in the country, bar Hull fans - so United, who are nine points behind now, if they don't win this one, can't catch them. I really can't see them catching them if that happens. They have to match Arsenal until Arsenal play Man City and Chelsea in a couple of weeks. This is a must-win game for United but I think it'll be a draw. I watched the Everton game on Soccer Saturday and Gerard Deulofeu was very impressive. United will have to be careful because this will be quite an open game, with the way United play, and he can run with the ball. Romelu Lukaku has got pace, too, so this is a hard game for the hosts. The more the game opens up it brings Lukaku into the game and Everton keep the ball well.
PAUL PREDICTS: 1-1
Southampton v Aston Villa
It was a poor result for Aston Villa drawing with Sunderland. Christian Benteke looks half the player he was last season. Whether that was a purple patch last year or all of a sudden everyone has sussed him out, I don't know. But it will be interesting to see if he can re-find that form. Players get that first free year, when people don't really know about them, and then the opposition go 'right, we need to pick him up and stop him from playing'. The good players carry on doing it and those who are not great find it difficult - and at the moment he's finding it very, very difficult. Southampton will be disappointed to have lost at Chelsea after going 1-0 up early on but I expect them to beat Villa. They'll be all over them and suffocate them. They're very strong at home, too.
PAUL PREDICTS: 3-0
Stoke v Cardiff
Both teams need to respond to weekend defeats here. After losing 3-0 at home to Arsenal on Saturday Cardiff are fourth bottom, despite how great they've done this season. Stoke, meanwhile, are on the same points (13) and just above Cardiff on goal difference, even though they shipped four at Everton. So this is another big game. Stoke got well beaten at Goodison Park but I'd expect them to just nick this one 2-1. If Cardiff can get a draw they'll be more than happy with that, though.
PAUL PREDICTS: 2-1
Sunderland v Chelsea
I still don't think Jose Mourinho knows what his best team is at the moment - but that was a massive football result for Chelsea on Sunday. They'd just been beaten by Basel in the Champions League, where they never had a shot on target, and then went 1-0 down against one of the best defences in the league, so to come back and win 3-1 was very impressive. That is a massive turning point for Chelsea and a great result. Sunderland away is going to be hard, though. One thing I've been impressed with since Gus Poyet came in to the club is Sunderland's shape and the way they've set themselves up. They've been hard to beat. I watched them play with nine men against Hull and Hull never looked like scoring - and that's a Hull side who could have had four or five against Liverpool. I'm going for a Chelsea win but this will be a very tight football match.
PAUL PREDICTS: 0-1
Swansea v Newcastle
Newcastle have got four wins in a row now and are going well, while Swansea have gone off the boil. They're missing Michu unbelievably, who is a big game player for them - and this will be a difficult game, too. Newcastle are flying along - even if they are getting a bit lucky, too. They should have got battered at Tottenham and they won, and then all of a sudden they've won four on the trot. They'll take a draw now if they can get it, though; Swansea aren't the team they were but the Liberty Stadium is still a hard place to go.
PAUL PREDICTS: 1-1
Fulham v Tottenham
As soon as Rene Meulensteen became a coach at Fulham, Martin Jol was finished. Then getting battered 3-0 by West Ham, who don't really score a lot of goals, wasn't very pleasing on the eye. I like Martin Jol, I think he's a good bloke and no one likes seeing anybody get the sack. But it was coming and I think Tottenham will beat them on Wednesday, too. Spurs had a good result against United on Sunday. People thought they were going to get battered again - although I didn't see that happening - but Tottenham could have won that.
PAUL PREDICTS: 0-3
West Brom v Man City
City's away form is shocking. They've won one away from home this season. At home they'll beat anybody so it's got to be a mentality thing. If they can get their heads right and get their away form going I think they're a certainty for the league because they'll win every match at home. You just cant see them losing at home. But this is a hard game to call. I watched West Brom the other day and they played well again. But they drew away to Chelsea and should have won, drew with Villa and should have won and they lost to Newcastle when they could have drawn. They're not playing badly but they've got hardly any points to show for it. I'm going for City to win because I believe the cream rises to the top eventually - but I wouldn't be surprised one bit if West Brom win the game!
PAUL PREDICTS: 1-3