Paul Merson's World Cup predictions: Argentina to stroll past Bosnia
'France will wallop Honduras, while the Swiss will edge Ecuador'
Last Updated: 15/06/14 1:21pm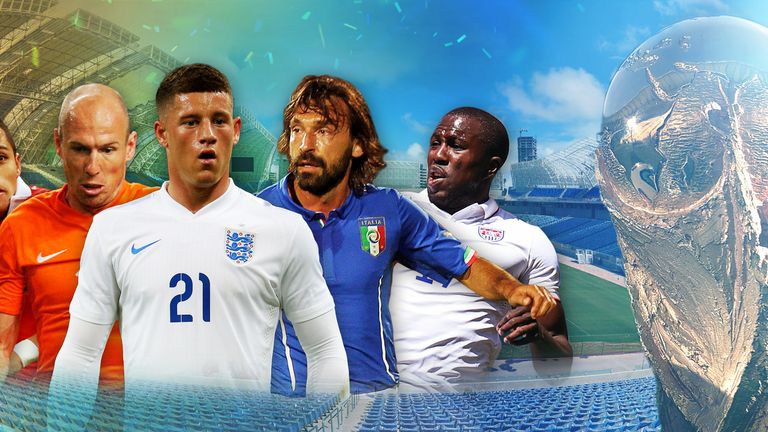 GROUP D
ENGLAND v ITALY
I was going to say 0-0 but I've watched both teams recently and I don't know if either of them can keep a clean sheet.
Italy aren't that great but England need to pick up Andrea Pirlo; if they let him just do what he wants then they could be in trouble. I would put James Milner on him, I'd tell him to go man-to-man on him and stop him from playing. I hope Roy doesn't go out and think, 'right we'll play our way and when we lose the ball we'll make sure someone goes and stands on him' – that  won't work. He's so quick with the ball, and passing wise his vision is scary. For me, someone's got to be put on him and they should sacrifice Milner to stop him from playing. If Pirlo doesn't play England win the game, let alone draw it.
Italy aren't that great but England need to pick up Andrea Pirlo; if they let him just do what he wants then they could be in trouble
Paul Merson
Another threat comes from Mario Balotelli, but with him it all depends on what side of bed he gets out of – if I was his coach I'd put his bed against the wall to make sure he gets out the right side. I can't be worried about someone who only facies it sometimes. 
The heat will be tough for both teams; yes, Italy is a little bit hotter than England but not massively. It's one of those situations where it's going to hurt late in the game for both teams and then it comes down to who has the better substitutions. Personally, I think Ross Barkley should play but he'll probably be a sub. If he comes on with 20 minutes to go and is running with the ball I really don't see how anyone is going to live with him.
This game is crucial; lose and you go home - that's the only problem with tournament football, you can't lose your first game. You need a mini-miracle to go through because you've got to win your next two games and that's a lot pressure. They should change it to five teams in a group, that would just give you a chance to keep your lifeline in the tournament a bit longer.
I don't see England losing, I really don't. I make them absolute certainties to go through the group – I'm very bullish about it. I don't rate the other teams at all.
PAUL PREDICTS: 1-1 
URUGUAY v COSTA RICA
I don't think Uruguay are as good as everyone thinks they're going to be. They have got the two up front who are very good - Luis Suarez and Edinson Cavani - but Suarez has had to carry Liverpool a lot this season, which means he's going to be tired and he's hurt his knee and hasn't trained. They've got a centre-half who plays for them, Diego Lugano, who couldn't even get in the West Brom team last season and they nearly got relegated! They've got another lad, Sebastian Coates, who couldn't get a game at Liverpool and their defence is hardly great either...
England will easily get through the group.
This will be a hard game for Uruguay and Costa Rica are going to be the difficult team for England as well – it will be like their World Cup final if they beat us. They could get beat 10-0 by Italy and Uruguay but if they beat England 1-0 they'll go home as heroes. 
PAUL PREDICTS: 1-1 
GROUP A  
BRAZIL v CROATIA
I'm not sure Brazil are that good either. They're better than average but I'm really not sure they're as good as everyone says they are and I can see them falling over the line in this first game of the tournament.
PAUL PREDICTS: 1-0 
MEXICO v CAMEROON
These two teams haven't been on my radar a great deal, which makes this game hard to predict, but both have strikers we know well.  Mexico have Manchester United's Javier Hernandez and former Spurs player Giovani dos Santos, while Cameroon have Samuel Eto'o – so there could well be goals.
PAUL PREDICTS: 2-1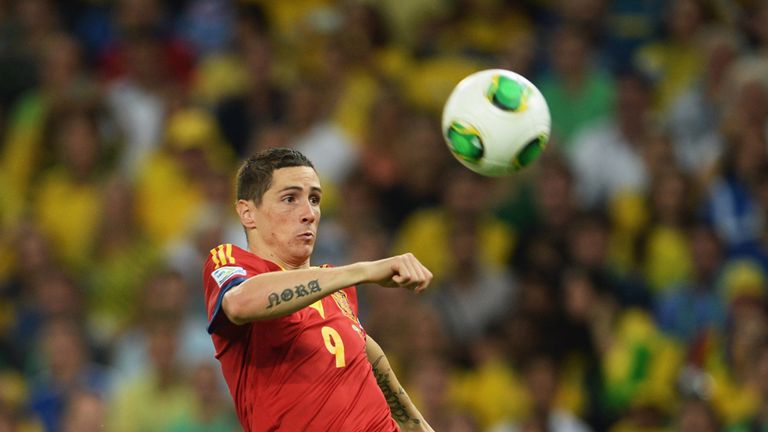 GROUP B
SPAIN v NETHERLANDS
This is one of those 'groups of death' and I think it's going to be Chile that sneak through it, but in the first game I have Spain down to beat Holland. If Arjen Robben were to get injured that would be a major, major blow for the Dutch. On the other side Spain have got a good squad, it's well balanced too; they've got a very good defence, good goalie, good midfield players, but my worry would be up-front. I'm not sure if Diego Costa's leg is alright and you're never sure what you're going to get from Fernando Torres - he could be a world beater and end up as top scorer, or he might be like he's been at Chelsea... I like the Spain squad up to the edge of the box.
PAUL PREDICTS: 2-0
CHILE v AUSTRALIA
Like I said, I think Chile are the dark horses. They came to Wembley and ripped England apart, they went to Germany and gave them, probably, their hardest home game they've had in many a year and only narrowly lost by a goal. I mean, they've got good players in Alexis Sanchez and Arturo Vidal (who will miss this first game); they're both top drawer players and I think they'll beat Australia.
PAUL PREDICTS: 2-0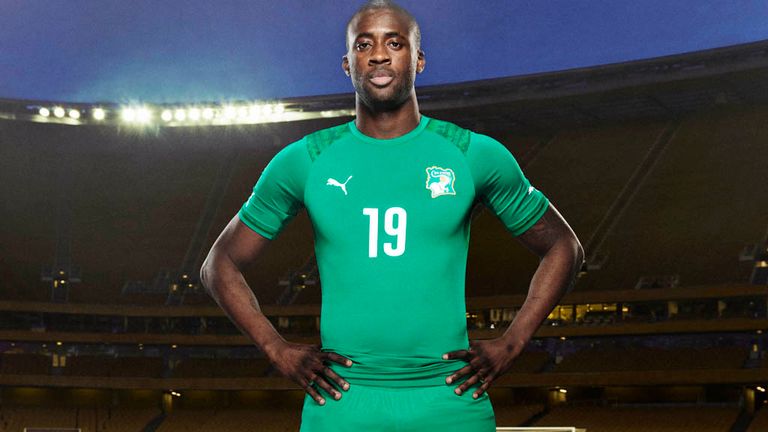 GROUP C
COLOMBIA v GREECE
Everyone keeps telling me about Colombia saying, 'Oh they're going to be the team,' and they must be good if people are still talking about them without Radamel Falcao – he's a massive miss!
For me, Greece are always hard to beat; they're a bit negative and they make sure they don't lose the game and then go from there. I just don't think they're attacking enough though.
PAUL PREDICTS: 1-0
IVORY COAST v JAPAN
If you look at Ivory Coast, with Wilfried Bony, Yaya Toure and Gervinho – who was on fire at Roma for a long time, you see they've got some great players, but if they fall behind they tend to lose all their shape and go a bit gung-ho.
Japan are supposed to be alright but their results haven't been majorly brilliant recently and that means I've got to go for Ivory Coast just because of Yaya Toure.
PAUL PREDICTS: 1-0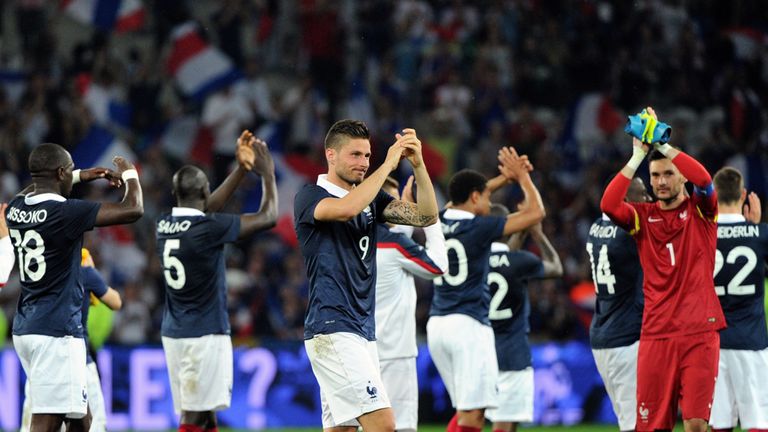 GROUP E
SWITZERLAND v ECUADOR
Switzerland beat Brazil last summer – and it's worth noting that they're in the world top 10, plus  Basel have done well in Europe recently.
I watched Ecuador against England the other night and I didn't think they were that good if I'm being honest; they were a bit wide open. They do have a go, though, and that's why I'm guessing there will be goals.
PAUL PREDICTS: 2-1
FRANCE v HONDURAS
I think the French are the little dark horses of the tournament. No-one has really talked about them and they've got a nice group to get through. Karim Benzema has turned it on recently; he couldn't score for toffee a few months ago but now he looks very good.
I watched Honduras against England, and if it hasn't of been for the lightning, England would have definitely had been winning at half-time and would have won that game.
PAUL PREDICTS: 4-0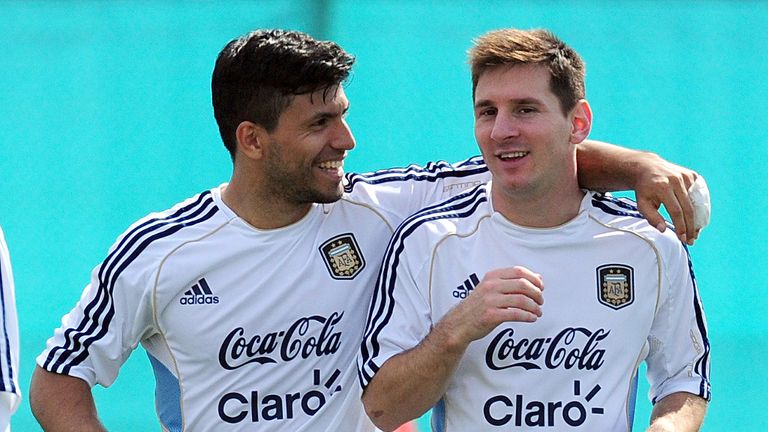 GROUP F
ARGENTINA v BOSNIA-HERZEGOVINA
I make Argentina a certainty to win the World Cup; I think they'll walk it. If they make sure they win their group, the draw means they've virtually got a lovely package all the way through.
Lionel Messi hasn't kicked a ball for six months; he's been absolutely rotten at Barcelona and he's just waited and waited for this. He's proved everything he can at Barcelona and what he needs to prove now is how good he is in a World Cup. With him, Sergio Aguero, Gonzalo Higuain and Angel Di Maria – I can see them scoring two or three goals in every match. I know they're not the best at the back, but I can't see anyone touching them.
PAUL PREDICTS: 2-0
IRAN v NIGERIA
I watched Nigeria the other night against the USA and I was disappointed – I thought they'd be a lot better than that (2-1 loss), but if I'm being honest I don't know too much about Iran and that's why I've got to tip Nigeria to sneak this one 1-0.
PAUL PREDICTS: 0-1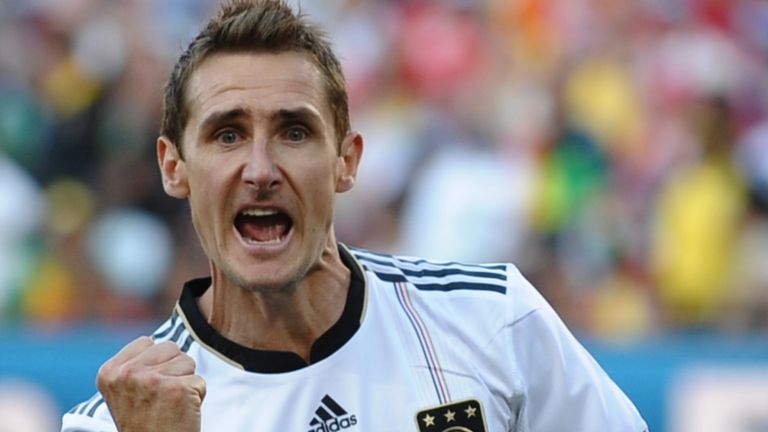 GROUP G
GERMANY v PORTUGAL
Germany have got a good team but what worries me is that they haven't got any forwards. Especially now Marco Reus is out injured - he's the one that makes things happen. Miroslav Klose, even though he's got a great record, is getting on; Lukas Poldolski, who hasn't really done much at Arsenal, does like playing up front, but still.
But then again I don't think Portugal are that good either – they're a one-man team. It's alright being a one-man team against lesser sides but against Germany? I just don't see it.
PAUL PREDICTS: 2-0
GHANA v USA
I watched USA the other day and Jozy Altidore scored two goals. I didn't know what I was watching, honestly; I thought I'd been out – but he's one of them lads that if he gets going he's a handful and he looks confident. They beat Nigeria quite comfortably to be fair, they're going to be well-organised and they work as hard as any team.
At the end of the day, whoever loses this game is going home straight away because they'll have to beat Germany and Portugal which, let's be honest, the odds are against. 
I have to go for a draw here because it's a game that both teams cannot afford to lose.  
PAUL PREDICTS: 1-1
GROUP H
BELGIUM v ALGERIA
Another team everyone keeps saying are dark horses are Belgium, but I don't see that. They've got a load of good players but they've got no experience of tournament football in the World Cup or European Championships, and that don't half make a difference. The teams with the experience are the ones who will be favourites and though they've got the individuals, as a team I don't know about their chances.
I think they'll win this game but I don't think they're the team everyone thinks they are. 
PAUL PREDICTS: 2-1
RUSSIA v SOUTH KOREA
The problem with Russia is that it's usually -25c over there – we talk about us worrying about the weather but how are they going to cope with it?
This is really weird group because everyone seems to think Belgium and Russia are going to breeze through it and you go from there. I don't think that will be the case, I think they're will be a couple of shocks along the way.
PAUL PREDICTS: 1-1