GROUP C
JAPAN v COLOMBIA
Colombia have a lot of pace in their team and are brilliant on the break, while I think James Rodriguez is a top player as well. They have coped well without Radamel Falcao, but I still think you can get at them at the back. I don't think Japan will exploit that, though. They have disappointed me so far, so while I can see Colombia conceding, I can't see anything other than a win for them.
PAUL PREDICTS: 1-3
GREECE v IVORY COAST
Greece like to shut up shop and focus on not losing but if they want to get into the knockouts they need to win this game. They were comfortable against Japan after they had Konstantinos Katsouranis sent off, but it's not their way to attack teams. I think Ivory Coast will nick this but I want to see them play Didier Drogba and Wilfried Bony up front together and really have a go.
PAUL PREDICTS: 0-1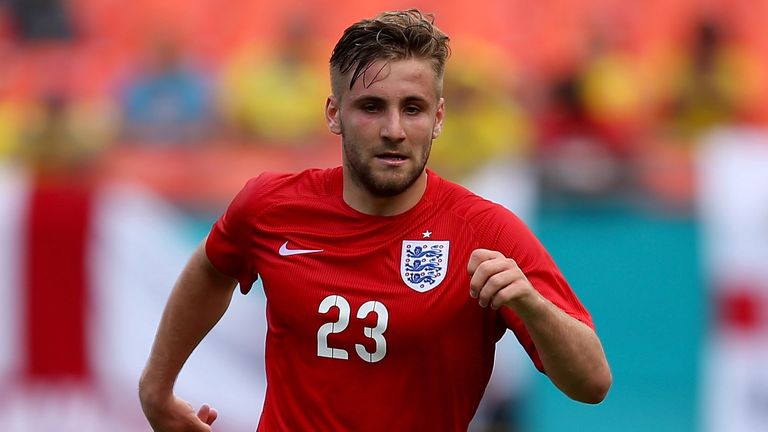 GROUP D
COSTA RICA v ENGLAND
Roy Hodgson has to play all the players that haven't played and see what they can do, but if we lose to Costa Rica I don't see how he can keep his job. If Luke Shaw – who, for me, should have been playing in the Under-20 Toulon Tournament, not kicking his heels as a substitute in Brazil - Ross Barkley and the other kids we've pinned our future hopes on can't get something from this game then I'd be really worried.
I am bullish about England, though. I reckon we have played well enough to get through the group – and certainly better than some of the teams that have already qualified – and I think our youngsters are good enough to win this game. Hopefully they do so that we can end on a reasonable note and Roy can build for the Euros in 2016.
PAUL PREDICTS: 1-2
URUGUAY v ITALY
I think Uruguay are hopeless. If you take Luis Suarez out of their team, I don't see what else they've got. How many games have England played in the last 10 years and had 68 per cent possession? It can't be many – and I think that shows you how poor Uruguay are. Italy aren't great, though, and if Uruguay put someone on Andrea Pirlo, who is 107 years old and can't run for toffee, they might have a chance of getting through. But I am going for a draw, which is enough for Italy.
PAUL PREDICTS: 0-0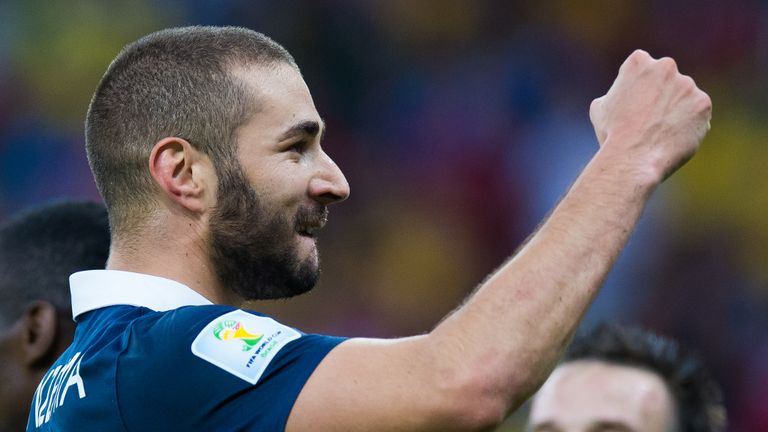 GROUP E
ECUADOR v FRANCE
I think France are well-balanced, have two good forwards in Karim Benzema and Olivier Giroud and are the full package. Okay, they have had two easy games against Honduras and Switzerland but they did their job by smashing them and there doesn't appear to be any discontent in the camp, perhaps because Franck Ribery isn't around. I think they'll beat a very open Ecuador team.
PAUL PREDICTS: 1-2
HONDURAS v SWITZERLAND
When Honduras played England in Miami their best player was the rain. If we had scored before the break, we would have absolutely walked that match and Honduras have been no better in Brazil. They are not very good at all and I think they will lose to Switzerland in this. Switzerland are no world beaters but they are okay and know a win here will guarantee them a place in the last 16.
PAUL PREDICTS: 1-3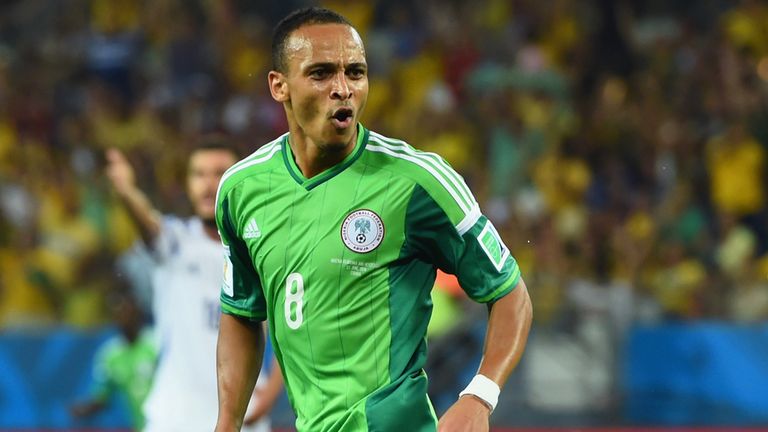 GROUP F
NIGERIA v ARGENTINA
Argentina have been terrible. I don't know what is happening in their camp but something's up. I didn't see Lionel Messi or Pablo Zabaleta pass to each other against Iran and while Messi scored a worldy at the end, his performance was below Premier League standard. I think Nigeria will cause Argentina's poor defence problems with their pace up front, so I am going for a draw.
PAUL PREDICTS: 1-1
BOSNIA v IRAN
Iran need to win to have a chance of getting through so that means they will have to come out and play, something I don't think suits them. They have defended great so far and counter-attacked Argentina brilliantly but I'm not sure they can play on the front foot. They'll be gutted at that result, too, and I reckon Bosnia, who have a good midfield and can play with the shackles off, will win.
PAUL PREDICTS: 3-1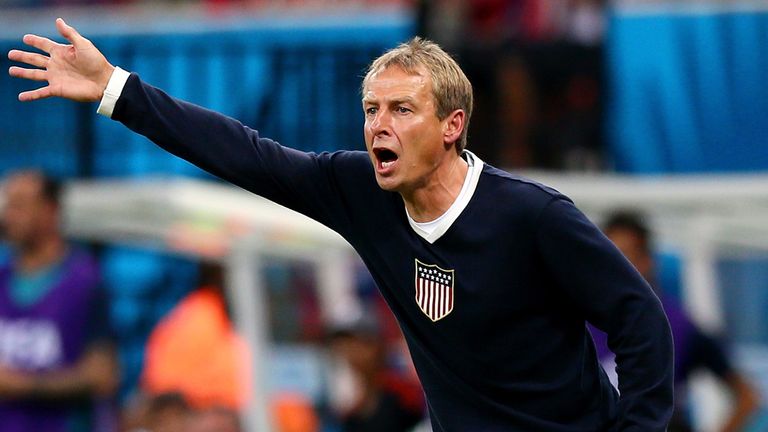 GROUP G
USA v GERMANY
I don't rate Germany. People were telling me they were this and that after they ripped Portugal apart but they play four centre-halves and have no pace at the back. If Ghana were a bit better they would have picked them off on Saturday. I see USA getting the draw they need to qualify, which will be great for them and great for football in America.
PAUL PREDICTS: 1-1
PORTUGAL v GHANA
Portugal's game-plan is just 'pass to Cristiano Ronaldo' and that's poor, especially as he is not fully fit. Portugal have the same team as they did two years ago at Euro 2012 and as they didn't win anything two years ago why have they got the same team now? That's silly. I really fancy Ghana to win this game. They were very bold against Germany and will get more joy if they are the same here.
PAUL PREDICTS: 1-2
GROUP H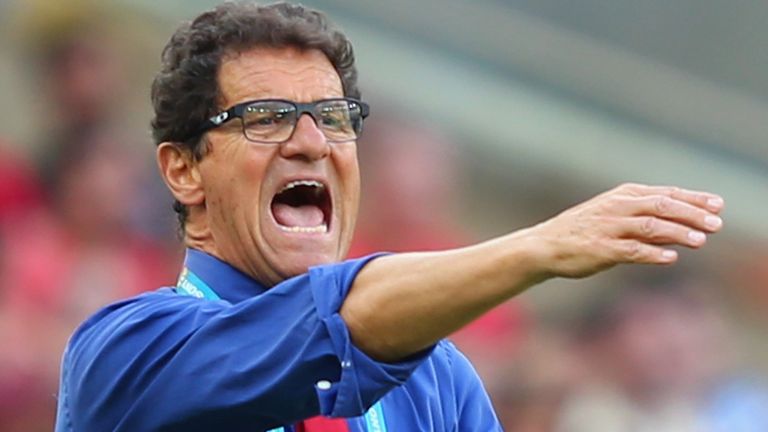 ALGERIA v RUSSIA
I think Algeria will get the draw they need because Russia are so negative. They haven't got to the World Cup since 2002 and have got some players who won't be around for much longer so you think they'd have a go – but that's Fabio Capello for you. I though his AC Milan team in the early 1990s was one of the best ever, but I don't see how he keeps getting jobs now.
PAUL PREDICTS: 1-1
SOUTH KOREA v BELGIUM
Belgium will get better as the tournament goes on. Their players are young and have never played in a big world competition before so the longer they stay in this the harder they will be to play against. They did just enough against Russia, though, which shows there is more to their game than just flair players and if South Korea defend like they did against Algeria, they will be destroyed.
PAUL PREDICTS: 0-2
GROUP A
CAMEROON v BRAZIL
Cameroon are probably the worst team in the World Cup. They were shocking against Mexico, shocking against Croatia and they'll probably be shocking against Brazil. That's just as well for Brazil because they have been terrible so far. They need to make a statement in this game and I think they will by ripping Cameroon apart – but if they don't, they will be panicking like mad.
PAUL PREDICTS: 0-4
CROATIA v MEXICO
Mexico stumbled over the line to get to the World Cup but I have been very impressed with them in this tournament. Their goalie, Guillermo Ochoa, was great against Brazil in the draw last time out but the whole team deserved a point – at least. I think they will get a draw here to take them through, but it should be entertaining because Croatia must win to realistically make the last 16.
PAUL PREDICTS: 1-1
GROUP B
NETHERLANDS v CHILE
I don't think this game is vital for these teams. People are banging on about how you want to avoid Brazil but Brazil have been rotten and I think both Netherlands and Chile would fancy their chances. That said, I don't rate Holland one bit. They were proper lucky against Australia and with Robin van Persie suspended I think they'll lose to a Chile team who play with a great tempo.
PAUL PREDICTS: 0-2 (at least)
AUSTRALIA v SPAIN
I have been really impressed with Australia. In both games they have given it a right go and played real good football and I think they can be proud of themselves. Will they get a pasting against Spain? No. Spain are so low they could walk under a snake with a top hat on, but as they need to put on a show I think they'll edge it. If Tim Cahill wasn't banned, though, it could be a different story.
PAUL PREDICTS: 1-2