Merson's predictions: Three points in the bag for Arsenal, Stoke and Southampton
The Sky Sports pundit also predicts more disappointment for Aston Villa, QPR and Everton
Last Updated: 09/02/15 11:20am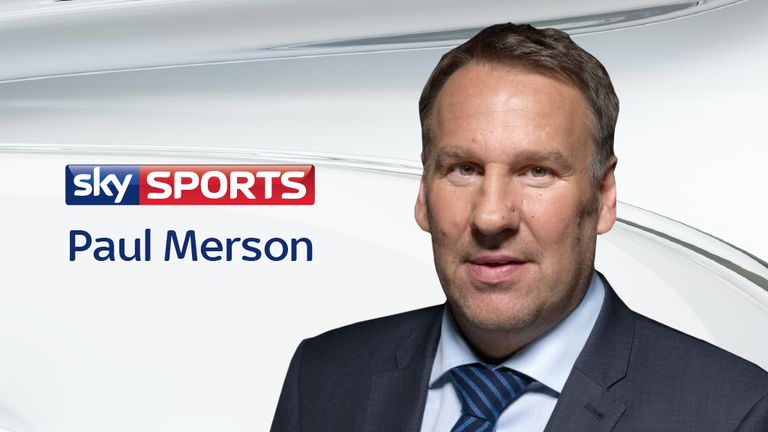 Paul Merson reckons Diego Costa's absence will influence Saturday's showdown between Chelsea and Manchester City and fears Capital One Cup finalists Tottenham could be tired.
Chelsea v Manchester City (5.30pm, Sky Sports 1)
I felt this one all depended on whether Diego Costa played or not. With him, I didn't see anything bar a Chelsea win but now we know he'll be banned, City definitely have more of a chance.
City have been struggling, though, and Yaya Toure and Wilfred Bony are still at the Africa Cup of Nations - we don't know when they'll be back.
PAUL PREDICTS: 1-1 (Sky Bet odds 5/1) 
Arsenal v Aston Villa (1.30pm, Sky Sports 1)
I can't see anything but an Arsenal win especially as they've just had two really good results and I look at Villa and don't know where Villa are going to get another goal.
I know they scored two against Bournemouth in the FA Cup but in the league I can't see anything but another defeat for them.
Guzan has been the only success for them this season, while a few other players have disappointed. 
PAUL PREDICTS: 3-0 (Sky Bet odds 6/1) 
Southampton v Swansea (4pm, Sky Sports 1)
I'm going to go for Southampton. Admittedly they had a shocker last week but they're out of both of the cups now so they've got no excuse not to concentrate on the league.
Now Wilfried Bony has gone to Manchester City, it's going to be a struggle for Swansea and they got battered last week in the FA Cup at Blackburn.
I don't understand why Garry Monk made loads of changes at Ewood Park.
The cups are surely their chance to win something or go on a bit of a run. It surprised me.
PAUL PREDICTS: 2-0 (Sky Bet odds 11/2) 
Hull v Newcastle (12.45pm)
This is a massive game for Hull because I do worry for them. I did think they were a decent team but their form has completely turned. They've had some bad injuries at some bad times. I guess we take it for granted that they only came up last year. 
As for Newcastle, the manager is there until the end of the season, he might as well get the crowd behind him and play free-flowing football. But Hull need to get something out of this, so I'll say a draw.
PAUL PREDICTS: 1-1 (Sky Bet odds 9/2) 
Crystal Palace v Everton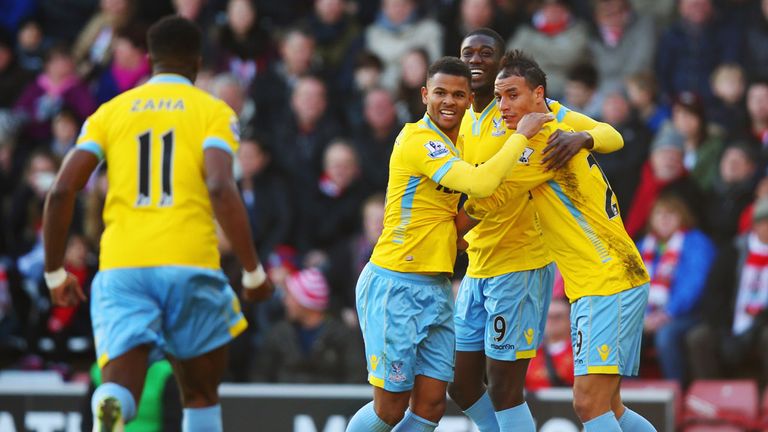 Everton have won one in 13, so I can't pick them. With the team they've got, they should've won more as they've got some unbelievable players. I don't think they will, but if they did get relegated they would be the best team to go down from the Premier League.
Palace are riding high so I have to go with them. I understand why they've got Shola Ameobi in because the manager knows him and he can trust him.
PAUL PREDICTS: 2-1 (Sky Bet odds 9/1) 
Liverpool v West Ham
This is a tricky one because you have two teams that have been playing really good football. I saw Liverpool play Chelsea the other night and they were by far the team playing better football, but they are really missing Daniel Sturridge. I know they'd like to ease him back in but they need a goalscorer now.
West Ham have really impressed me this season, but I just think they will lose out at Anfield.
PAUL PREDICTS: 2-1 (Sky Bet odds 7/1) 
Manchester United v Leicester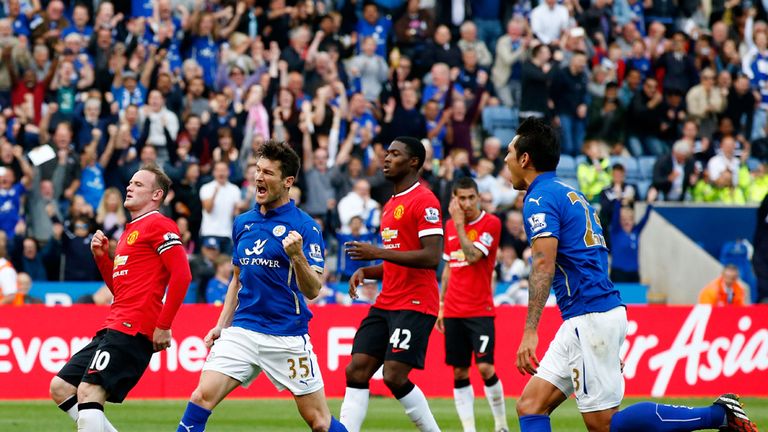 If Leicester go into this with confidence, rather than shutting up shop, then they will give United a game. Let's be honest, United have not been great this season and three at the back is clearly not working.
I could see David Nugent getting a goal as well, if he keeps on performing as he has been.
PAUL PREDICTS: 1-1 (Sky Bet odds 15/2) 
Stoke v Queens Park Rangers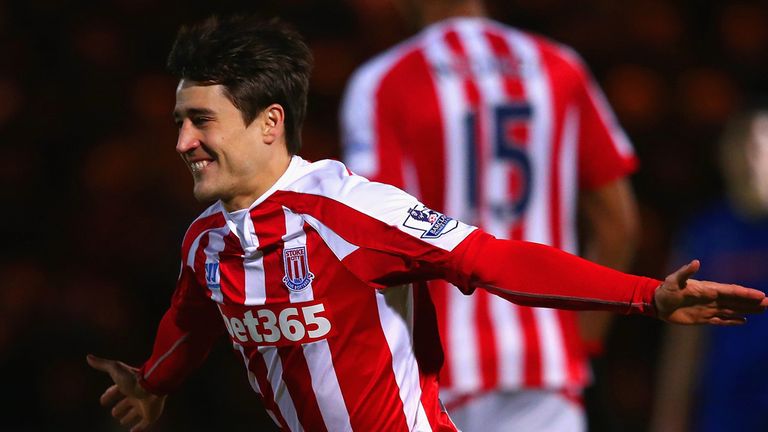 QPR could go the whole season without an away win; they don't have the pace to trouble teams on the break and they need to get some speed into their attack.
Stoke have shown they can do the pretty stuff as well as the hard stuff and a lot of their players have stepped up this season. Even though Bojan is out, I think they'll be alright and finish in mid-table. 
PAUL PREDICTS: 2-0 (Sky Bet odds 6/1) 
Sunderland v Burnley
The draw specialists and the team that can't win. It's not going to be exciting but I think Jermain Defoe will get a goal. Both teams need points from this if they're to stay up.
PAUL PREDICTS: 1-1 (Sky Bet odds 9/2) 
West Brom v Tottenham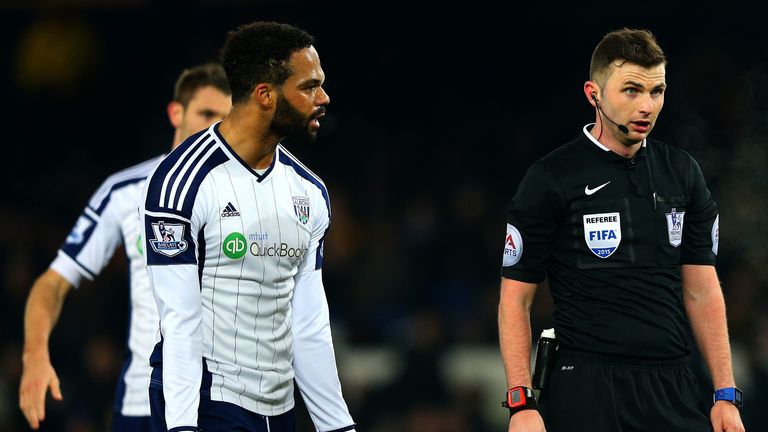 This screams goalless draw to me. Tony Pulis will set up his team to defend well and be organised, as all his teams are.
Tottenham will almost certainly be tired after their Capital One Cup game, and, let's be honest, if Mauricio Pochettino does play Roberto Soldado, he doesn't score a lot, does he? 
PAUL PREDICTS: 0-0 (Sky Bet odds 15/2) 
Think you know better than Merse? Prove it with our Super 6 game and win £250,000