Merson's predictions: Liverpool to beat Man Utd on Super Sunday
Merse sees wins for Liverpool, Chelsea, Arsenal and Man City
Last Updated: 20/03/15 2:00pm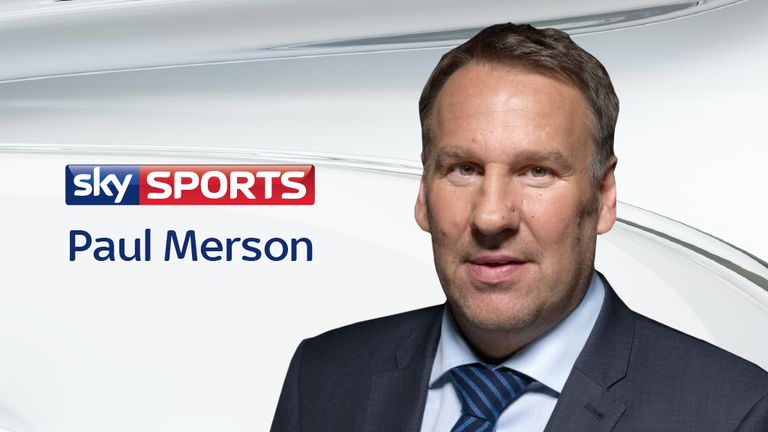 Sky Sports' Paul Merson gives his predictions ahead of an important weekend in the Premier League.
Ahead of the upcoming break for international football, Merse is back to cast his expert eye over the Premier League fixtures. Here's how the 'Magic Man' sees the 10 games going.
Liverpool v Manchester United, Sky Sports 1, Sunday 1.30pm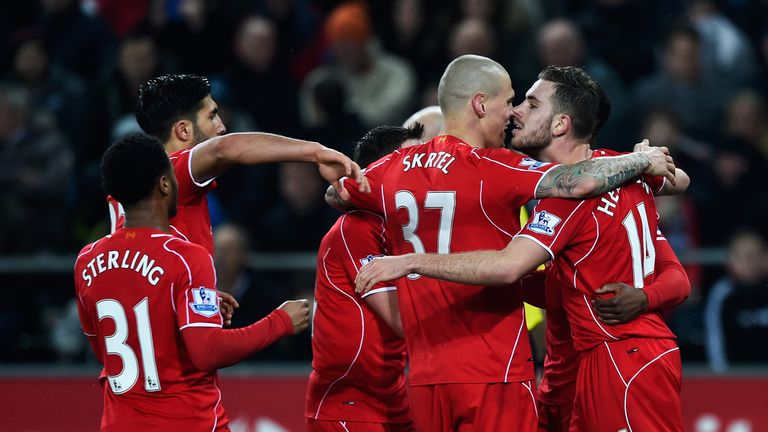 Liverpool definitely start as favourites to win this game, although I do not think that they can afford to lose as then they will fall five points behind United, and that will be too many to catch up with so few games left to play this season.
United's win over Spurs on Sunday was the best they have played so far this campaign and while people have said how poor Spurs were, I have seen them play that badly before this season and still win games, such as at Aston Villa.
If United can get into the final third often enough and get the ball to Ashley Young, then Marouane Fellaini becomes a big threat. However, if they have to start their attacks in their own half and play it forward from there to the Belgian, then I think Liverpool will be able to cope with that OK.
And while United were very good in that match against Tottenham last weekend, I still feel Liverpool will win this game as they will have too much pace and movement up front for the visitors, and I do not see how their back four will be able to cope with the home team's attacking players.
PAUL PREDICTS: 3-1 (Sky Bet odds: 16/1)
Hull City v Chelsea, Sky Sports 1, Sunday 4pm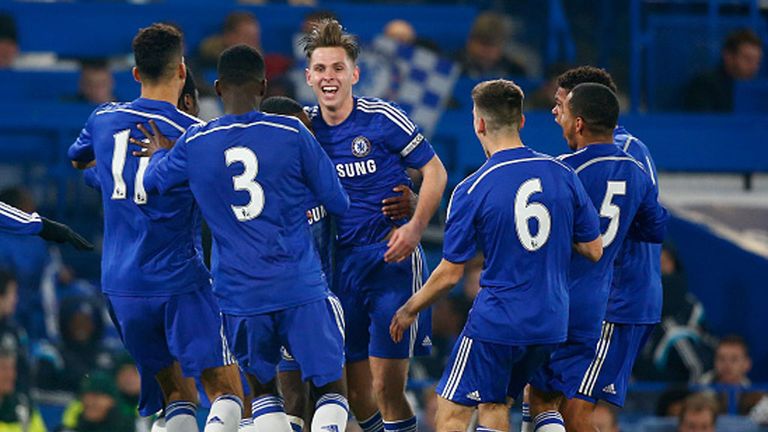 I would be shocked if Chelsea threw the title away from here, there is no question that it is Chelsea's to lose now and they will be keen to put the championship to bed as soon as possible, then let the others fight it out for the remaining three Champions League spots.
And I think they will win this game as they are a cut above Hull, who will be out of their depth here despite their recent upturn in form, so I am going for an easy 2-0 win to Chelsea.
PAUL PREDICTS: 0-2 (Sky Bet odds: 9/2)
West Ham United v Sunderland, Sky Sports 1, Saturday 5.30pm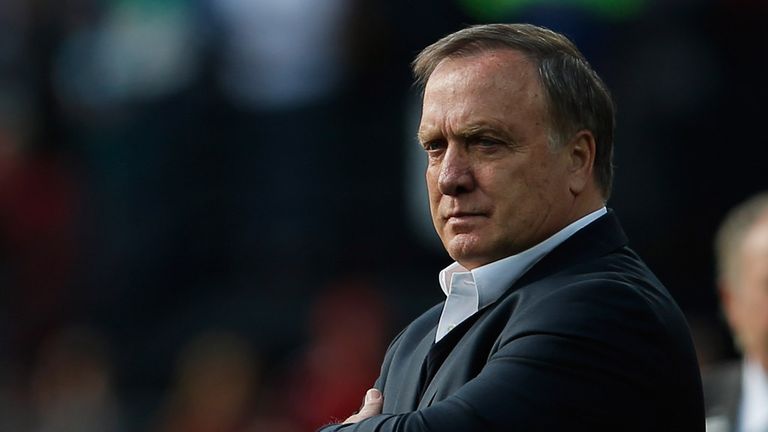 I do not know where Dick Advocaat's appointment has come from really – if you had given me 100 guesses, I still would not have got it and I can see this being a Fulham situation all over again like with Felix Magath.
I know people have said that Advocaat has managed in Scotland before, but that is not the Premier League at all and I am really shocked by the news. I would have liked to see Kevin Ball get the job until the end of the season had they not gone first to get Sam Allardyce from West Ham, who is the manager they should have tried for. 
I do not know why they did not offer Big Sam a three or four-year deal and seen what he said, as Allardyce would have definitely kept them up. And even if he did not, he would have brought them straight back up the next season, so it would have been worth the investment either way.
But I cannot see anything other than an easy 3-0 win for West Ham.
PAUL PREDICTS: 3-0 (Sky Bet odds: 12/1)
Manchester City v West Bromwich Albion, Saturday 12.45pm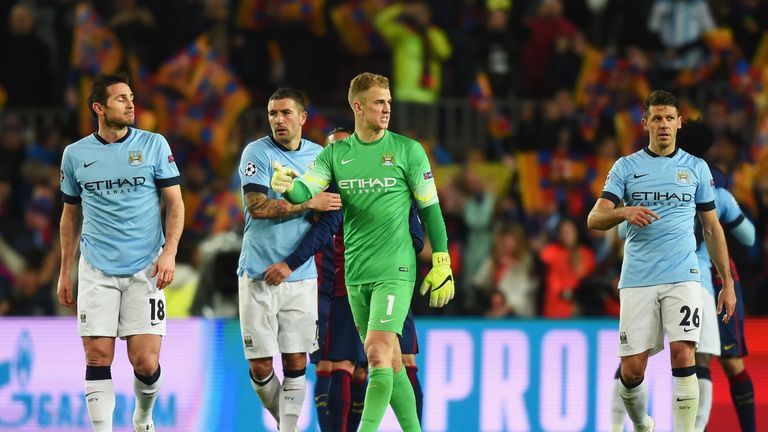 Tony Pulis will ensure that West Brom are up for this game, even if they do not really have anything to play for, while Man City go into it on the back of a terrible result at Burnley last time out and I think they have to win this match.
If City don't, they will definitely struggle to finish in the top two and then all of a sudden – if Liverpool also win against Manchester United on Sunday – the Champions League positions will all start to bunch up.
However, I still expect City to win this one 2-0.
PAUL PREDICTS: 2-0 (Sky Bet odds: 5/1)
Aston Villa v Swansea City, Saturday 3pm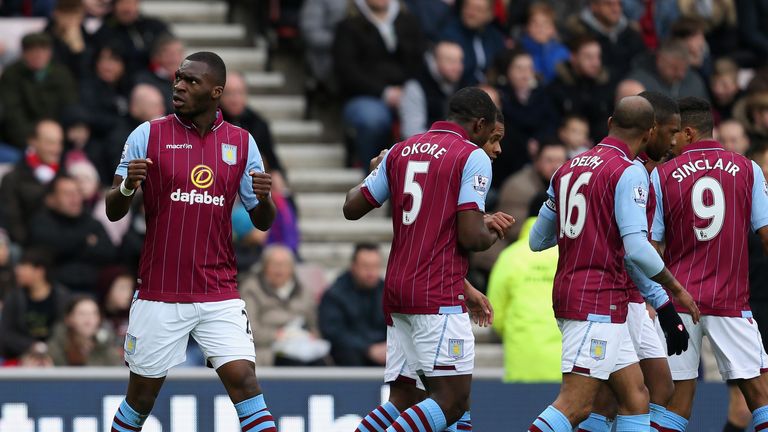 Villa will have looked at Burnley's match with Manchester City and thought they would have been more than just three points from safety after their own great win at Sunderland last week, and six points clear is a lot more of a cushion than three.
I do worry a bit for Villa in this fixture as their fans will, for the first time this season, be turning up at Villa Park expecting their team to get a result and Swansea is a hard fixture, while Garry Monk will want his side to achieve a record points total in the Premier League.
And that is why I am going for a 1-1 draw, as I see this being a tough contest for Villa.
PAUL PREDICTS: 1-1 (Sky Bet odds: 9/2)
Newcastle United v Arsenal, Saturday 3pm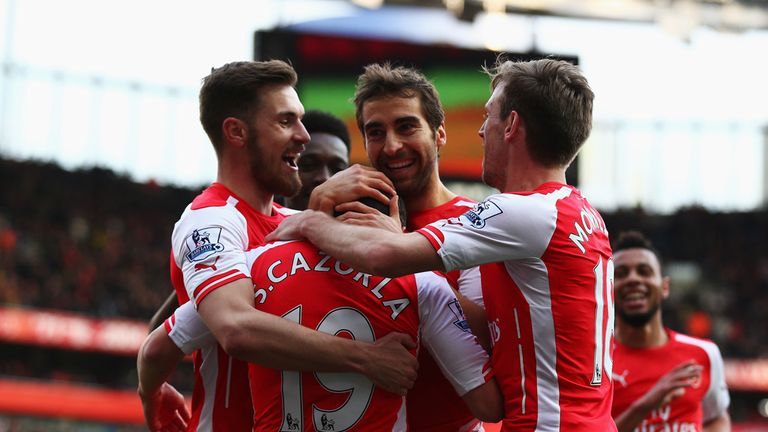 This is Arsenal all over at the moment, they will win their last nine league games of the season and then there will be huge optimism around the club that they can go and win next season's Premier League.
Yes they have been in impressive form of late, but they still lost that one crucial game at home to what was a poor Monaco side in the Champions League.
Meanwhile, Newcastle will be without their captain Fabricio Coloccini through suspension, and I think he will be a huge miss and even though they will be playing in front of 50,000 fans at St James', Arsenal have a great record there and I expect an easy win for Arsene Wenger's side.
PAUL PREDICTS: 0-3 (Sky Bet odds: 10/1)
Southampton v Burnley, Saturday 3pm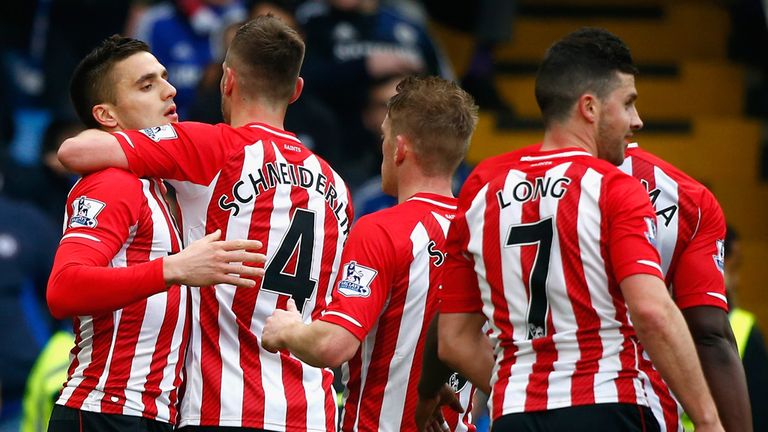 I have watched Burnley play away from home a few times this season and wherever they go, Sean Dyche's men have a go. They drew at both Chelsea and Manchester City, while they should have also won at Manchester United, when they were much better than them that night at Old Trafford.
Southampton also need to win this match and I was hugely impressed with how they played in the second half of the opening 45 minutes at Chelsea last Sunday, when I thought they were superb, although after half-time the home side dominated and should have won easily.
But if Southampton win this game and there is a draw between Liverpool and United on Sunday, then Ronald Koeman's team are right back in the race for the top four. And despite them having dropped off the pace this year, I still see them just winning this one after the confidence they will have picked up from that draw at Chelsea last weekend.
PAUL PREDICTS: 2-1 (Sky Bet odds: 7/1)
Stoke City v Crystal Palace, Saturday 3pm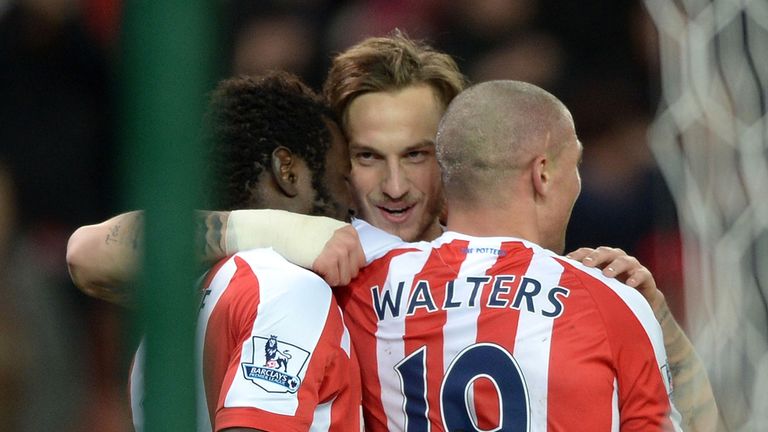 I like Stoke and I very rarely go against them when they are at home, while I have also been impressed with Palace since Alan Pardew took over. They have great pace both on the wings and up front, while they are a decent team away from home, and apart from the result at Southampton last time out, I think they have won four or five on the road this season.
However, Stoke are a hard team at home, so I am going for a 2-1 win to them.
PAUL PREDICTS: 2-1 (Sky Bet odds: 8/1)
Tottenham Hotspur v Leicester City, Saturday 3pm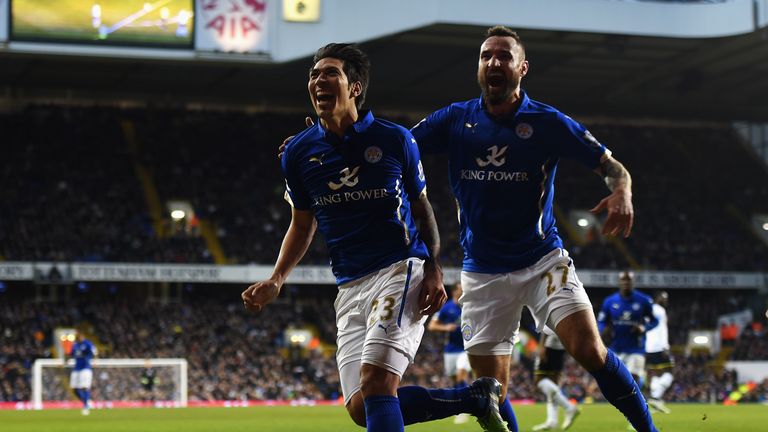 People are going to think that it's my Arsenal connections as I am going to go for a Leicester win here. Spurs were poor last week at United and Harry Kane has just been called up by England. And that may mean him subconsciously not wanting to get injured and his head could be on the international games next week, while Spurs have been over-reliant on his and Christian Eriksen's goals so far this season.
Leicester have to win this game and while they were also poor last week at home to Hull, I think Tottenham will come on to them and the visitors' pace in attack with Andrej Kramaric – who I like a lot – and Jeffrey Schlupp could hurt them.
And they also won at White Hart Lane in the FA Cup, so that is why I am going for them this week.
PAUL PREDICTS: 1-2 (Sky Bet odds: 14/1)
Queens Park Rangers v Everton, Sunday 4pm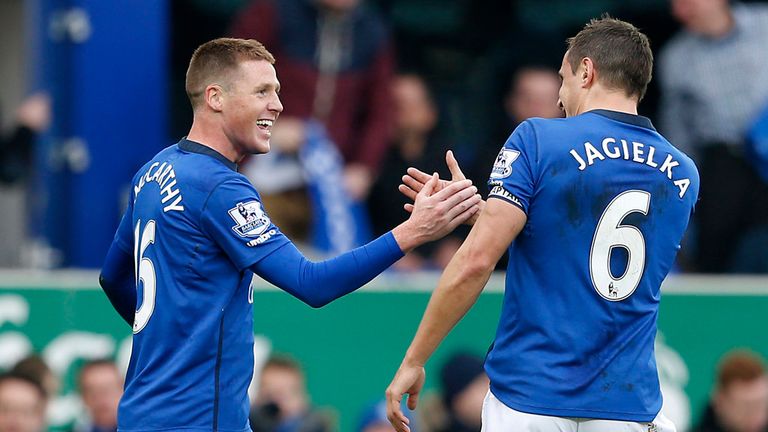 QPR have to win this game if they want to get out of trouble, but despite Everton having just come back from a long trip to Dynamo Kiev on Thursday, I still think that they will be a dangerous team to face now at the end of the season as – let's face it – they have got good players haven't they? And they shouldn't be where they are, should they?
Everton still need to get a result themselves on Sunday and regardless of their match in Kiev, they must come away from Loftus Road without getting beaten as if they do lose, then they are right back in trouble.
If Everton manage to avoid defeat, then that should be enough to see them stay up, which is why I think they will come away with a 1-1 draw.
PAUL PREDICTS: 1-1 (Sky Bet odds: 9/2)
Think you know better than Merse? Take him on at Super 6 for the chance to win £250,000