Louis van Gaal is a man never afraid to demonstrate his managerial guts. This is a coach that revels in making the tough decisions, putting his neck and reputation on the line.
Against Costa Rica on Saturday evening, Van Gaal made the biggest call of all - he brought on goalkeeper Tim Krul in the last minute of extra-time simply to take part in the oncoming penalty shootout.
It paid off, big time. Krul went the right way on each of the five Costa Rican penalties he faced, ensuring Dutch safe passage into the semi-finals with a fingertip save from Michael Umana. Van Gaal had been entirely vindicated, lauded as a hero by television pundits who just minutes earlier had derided such a show of alleged bravado.
Speaking after the game, Robin van Persie admitted that the idea was created entirely by Van Gaal. "This was thought of by the manager," the striker admitted. "We knew Tim was very good at stopping penalties. I thought it was great he was brought in."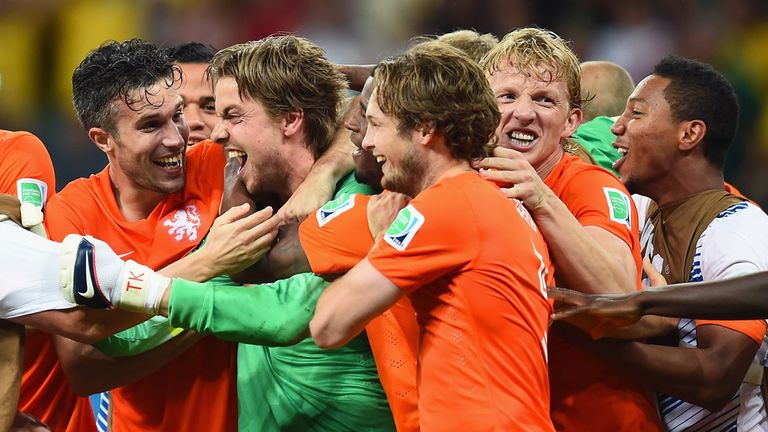 One thing is for sure: this was a planned event. Speaking after the match, Tim Krul revealed that Dutch goalkeeping coach Frans Hoek had explained the potential scenario to the reserve goalkeeper before the game. "Hoek came to me and said 'If we have a sub left there is a chance you'll have to come in'" Krul told Dutch media station NOS. "And then it happened."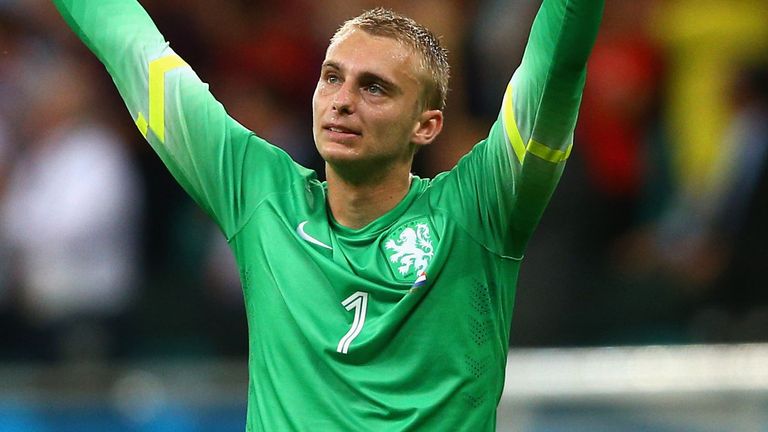 The fact remains, however, that Krul's penalty-saving record is less than auspicious - he has kept out just two of 20 faced in his last five years of domestic football for Newcastle United. That rather implies that the change was psychological rather than tactical, revealing yet more about the mind of an intriguing individual.
One possibility is that this was simple mind games, a statement to the Costa Rica players by Van Gaal that he was turning to his main guy, his reliable option, in order to gain an advantage. There is little doubt that the Costa Rican team would have been surprised by the move, and where there is surprise, there is uncertainty. Where there is uncertainty, doubt and hesitation can linger.
After the excellence of their penalties against Greece, there is little doubt that Costa Rica's efforts were of lesser quality against the Dutch. Did they (even subconsciously) worry that they were beaten?
Another conclusion is that Van Gaal was catching Costa Rica off their guard. Jorge Luis Pinto and his staff would presumably have watched videos of Jasper Cillessen's penalty 'behaviour' and drawn their own deductions. How quickly does he go to ground? Does he attempt to wind up opposition? Does he move along his line? In introducing Krul, Van Gaal potentially undermined such preparation.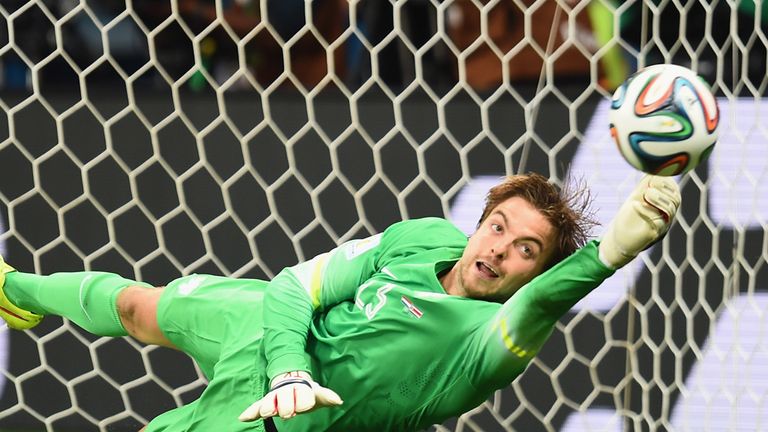 Finally, this could simply have been a method of preservation. Before Saturday, the Dutch national team had a penalty shootout record that even England could titter over, with four defeats from five attempts in major tournament history. In making his late change, Van Gaal deflected all the attention away from the players taking the penalties and onto himself and Tim Krul, with Krul having an almost no-lose situation in which to make himself a hero. Even if the Dutch had been defeated, it would have been the manager's substitution rather than the unsuccessful penalty taker that would have attracted the most flak and attention. Selfless leadership, in other words.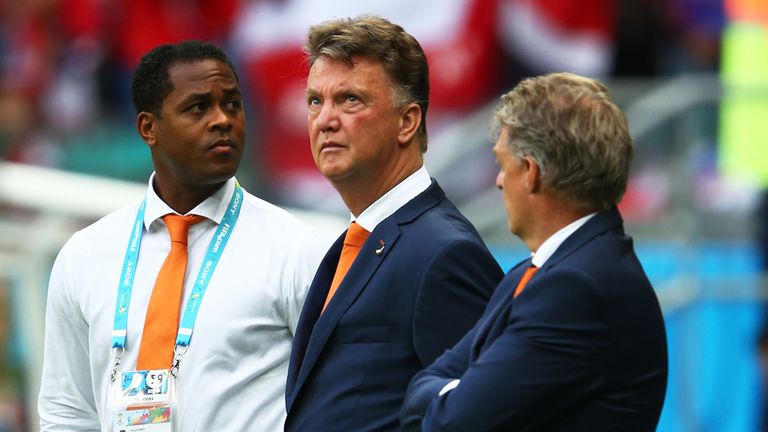 Despite an incredibly positive start to this World Cup, the Dutch have been largely uninspiring in the knockout stages, but twice their coach has altered the course of the match. Against Mexico, principal striker Van Persie was withdrawn in favour of Klaas Jan Huntelaar, who scored one goal and assisted the other to set up the tie with Costa Rica. In the quarter-final, we witnessed an even ballsier demonstration of self-belief.
That is exactly why Manchester United fans await Van Gaal's arrival at Old Trafford with fervent anticipation. During his ill-fated spell in charge, David Moyes was too often guilty of thinking firmly inside the box, creating a team too predictable and turgid. His predecessor promises to change that, and change it in style. Compare Van Gaal's hauling off of Van Persie with the words of Moyes when leaving the (palpably unfit) striker on the pitch against Newcastle in December: "If I'd brought him off some people would say 'What are you doing? You are 1-0 down and you're taking off your top goalscorer.'"
When Van Gaal was appointed at United, many were quick to declare that, win or fail, this was a managerial tenure that would never be dull. On Saturday evening, we were given more evidence of why that promises to be proved spectacularly right. Normal logic may dictate that displays of such bravado and arrogance have no place in leadership, but that ignores the simplest conclusion of all: this is no 'normal' leader.