Arsenal's tendency to come up short in big matches will ultimately cost them in the Premier League title race this season, according to Sky Sports pundit Alan Smith.
The Gunners have lost their past two matches away at Everton and Manchester City and sit in fourth place, nine points behind leaders Chelsea. 
Smith says such slip-ups from Arsenal only go to highlight the deficiencies within Arsene Wenger's squad, but still backed them to finish in the top four.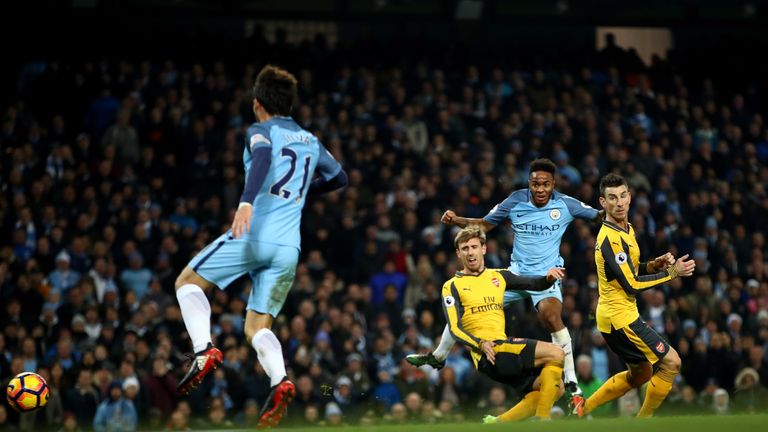 "They've got a run of games, where you can see them winning every single one, the next four, five, six and maybe they'll close the gap on Chelsea," Smith, who scored 115 goals during his eight years at Arsenal, told Premier League Daily.
"It's these matches (versus Man City and other title rivals) where they do let themselves down and that's what makes you think they're not genuine title contenders. 
"They'll be up there, probably finish in the top four, but when push comes to shove, they're still lacking. 
"They are still short, which is upsetting, because they've got so many good players and they can wipe the floor with practically any team on their day. 
"But they have those matches where they come up short and that's why I think they'll come up short in the title race."
Theo Walcott's fourth-minute strike had put Arsenal in front at the Etihad on Super Sunday, but second-half goals from Leroy Sane and Raheem Sterling condemned the Gunners to their second defeat in a week following their 2-1 reverse at Goodison Park.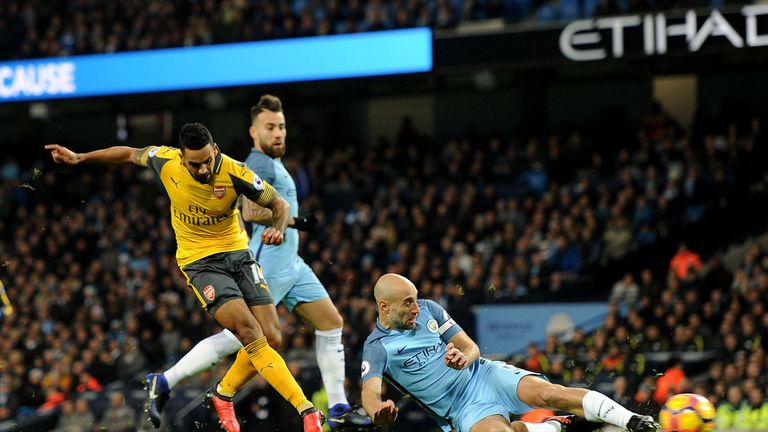 Smith added: "Well, it's not new, we've seen it before. Groundhog day. That second half against City, it's difficult to understand. 
"Arsene Wenger said 'We dropped off physically', but why did they drop off physically? 
"It's one of the biggest games of the season. They were just nowhere near, City totally dominated, it was the same at Everton. 
"It comes from the manager, he's responsible for that kind of performance, that's when you need your boss on the sidelines making sure they don't drop off physically."