World Cup 2014: Charlie Nicholas predicts results of first four last-16 matches
'In Arjen Robben, Holland probably have the standout player of the World Cup so far.'
Last Updated: 29/06/14 1:15pm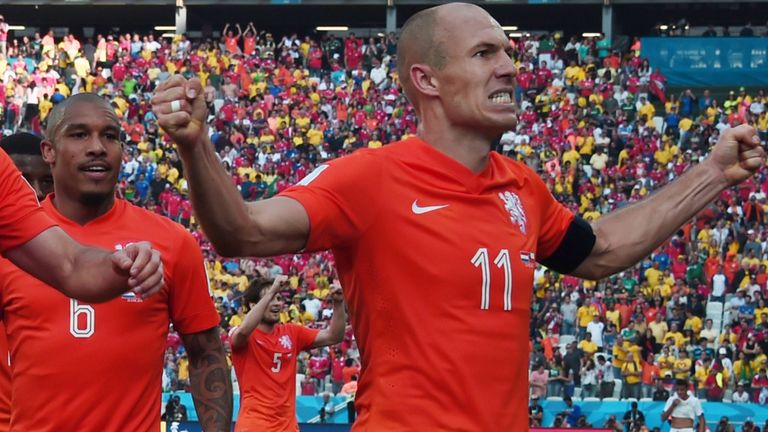 Netherlands v Mexico (5pm, Sunday)
This is a toughie.
Mexico are very strong, don't take too many risks defensively and are clever enough to force their way of playing onto the opposition and see where it takes them.
But, in Arjen Robben, Holland probably have the standout player of the World Cup so far.
We all know about Robben's diving antics – he will go over at the drop of a hat if he wants to – but he is a majestic footballer and has that lovely glide where he can go left or right with equal ease.
With Robin van Persie, too, Holland have enough ability late in games, when people get tired and make mistakes, to strike.
They can make that pass, go on a run, or get that strike out of their feet and, for that, reason I am going to tip them to win – but I think they will take their time doing it.
CHARLIE'S CALL: Netherlands 2-1 Mexico (after extra time)
Costa Rica v Greece (9pm, Sunday)
Costa Rica have been a surprise package but maybe we shouldn't be too surprised that they have qualified for the knockout round because they have pace and power in abundance.
There is nothing particularly glamorous about them; they don't have a definitive style, system or identity but their team ethic is outstanding.
The Greeks have surprised us all because there is no way I saw them getting out of their group.
They still have the same old faces, like Georgios Samaras and Giorgios Karagounis, but they can defend for their lives and are pretty adept at stifling their opponents' attacking games.
This game will be tight and tense for 20 minutes but eventually Costa Rica's speed and strength will open Greece up and they will continue their fairy-tale run.
CHARLIE'S CALL: Costa Rica 2-0 Greece
See how Charlie called Saturday's game's below:
Brazil v Chile (5pm, Saturday)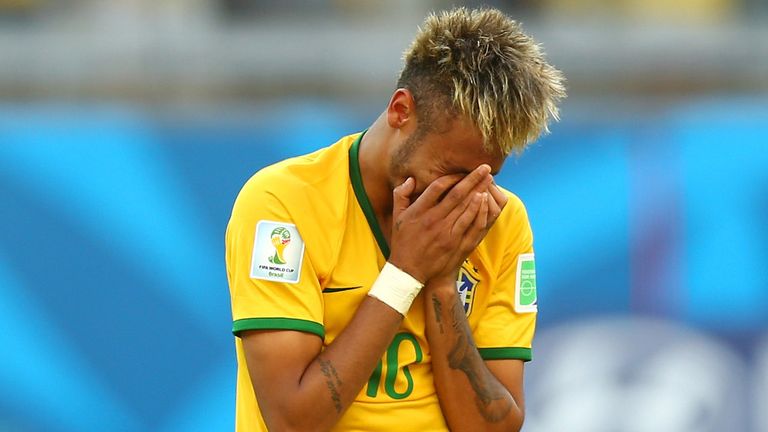 I thought that in Brazil's last game, the 4-1 win over Cameroon, Neymar produced his best performance of the World Cup so far but I haven't been enamoured by him, I have to say.
There are periods in matches when it seems he is allowed to be the solo expert in the team, yet he has scored four goals, the same as Lionel Messi and Thomas Muller, so perhaps we shouldn't be too critical.
Neymar's ability was there for all to see against Cameroon but we need to see it consistently and it would be welcome for Brazil if we saw it against Chile because that will be a hard game for them.
There is always major pressure on the home nation and perhaps that's why Brazil haven't been sensational yet, but I actually think they have been pretty average.
They looked vulnerable in the draw with Mexico, while Hulk has been very disappointing on the wing and the two midfielders, Paulinho and Luis Gustavo, have not been extraordinary by any means.
But Brazil have also not blown up early and are growing into the competition, and I got the sense on Monday that the crowd has moved on from the politics and said: 'We're right behind you now'.
Chile are a very dangerous side, particularly on the counter attack, something they showed against Spain when their pacey players up top, Alexis Sanchez and Eduardo Vargas, really did the damage.
They will go into this game thinking: 'All the pressure is on you, Brazil' and that if they can deny Neymar space and keep him fairly quiet, then they can get real joy on the break.
I think they might because David Luiz, Marcelo and Dani Alves aren't great defenders; the player everyone raves about, Thigo Silva, is vulnerable, too; and Brazil can get frustrated.
This could go to extra time, but I expect Brazil, buoyed by the fans, to edge it in the 90 minutes.
CHARLIE'S CALL: Brazil 3-2 Chile
Colombia v Uruguay (9pm, Saturday)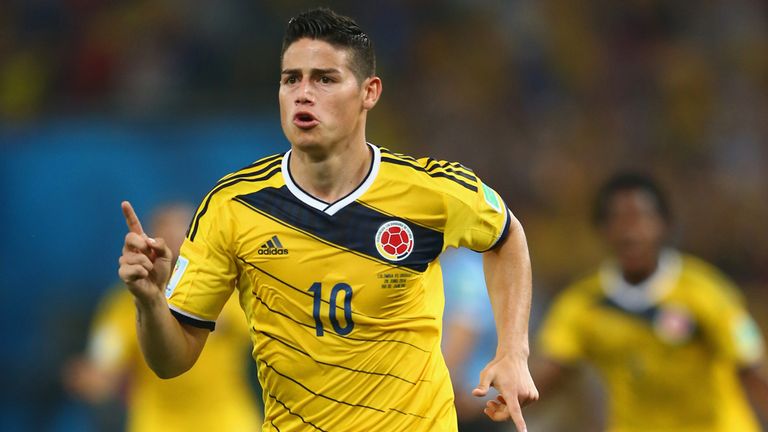 Has Luis Suarez's ban damaged any hope of Uruguay beating Colombia? Absolutely!
Edinson Cavani, after being rather disappointing so far, might now say: 'It's time for me to shine' and step up to the plate and you would expect Diego Forlan to get a run out in place of Suarez.
Uruguay have to tell themselves that they are not a one-man team but Suarez is the gem, in the way that Neymar and Messi are for their countries, and can win a game when his mates are ordinary.
Suarez is the one that hurries and worries defenders and without him I don't really see how they are going to a stop a quick and rugged Colombia team in this game.
There is always huge pressure on Colombia - Andrés Escobar was killed for making a mistake, don't forget – and that's perhaps why they don't get to the latter stages of competitions.
However, they, like Chile, seem to have fostered an excellent spirit and are team-oriented; they don't rely on one guy and are much more refined as a unit compared to some of the bigger boys.
It's Colombia for me.
CHARLIE'S CALL: Colombia 3-1 Uruguay