Denmark to field stars against Wales after temporary agreement over dispute
Last Updated: 06/09/18 8:02pm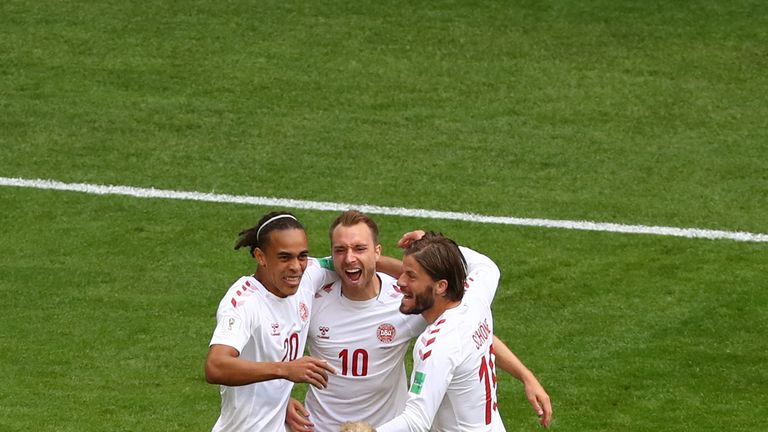 Denmark's national team has temporarily resolved its dispute and will play its strongest team against Wales in Sunday's Nations League clash.
The Danes fielded a team comprised of lower-league and futsal players for Wednesday's friendly in Slovakia amid a contract dispute with the country's football association.
A makeshift side lost 3-0 against Slovakia with manager John Jensen praising "24 heroes" following the "best defeat" in his career.
There were concerns they would have to rely on the same players against Wales in their first game of the UEFA Nations League, live on Sky Sports, unless the standoff between the Danish players' union and national federation over commercial rights was resolved.
However, on Thursday night it was revealed that the DBU and the Player Association had entered into a "temporary agreement" for the Welsh clash.
A statement from Denmark read: "It has been agreed that the DBU and the Player Association will resume negotiations on a new permanent agreement so that the first negotiation meeting will take place on Monday, September 10.
"In today's agreement, the DBU and the Player Association have agreed that the match against Wales is played under the same terms as before and that the commercial rights are handled as before in the term of the agreement."
DBU president Jesper Moller added: "It is good for the national team and for everyone in Danish football that we can play the important Nations League match with the right national team and again focus on the sporting."
Mads Oland, head of the Danish Player Association, called the agreement as a "step in the right direction", adding that the players were "happy that they can now focus on the match against Wales".