Roy Hodgson under pressure to solve the Wayne Rooney problem after a difficult night for the England forward
England's 2-1 defeat to Italy has only exacerbated the demands for a review of Wayne Rooney's status in the side. The England forward was supposed to spearhead the new era but didn't always look on the same wavelength as his team-mates. Matthew Stanger was in Manaus to see it first hand...
Last Updated: 16/06/14 9:53am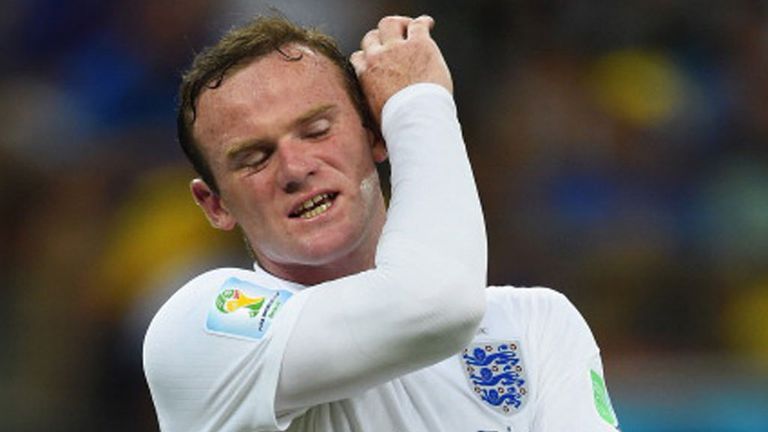 If England intend to model themselves on Liverpool then it was only right that Saturday evening should end in glorious failure.
It was also right that Daniel Sturridge scored from a precise flowing move, and that Raheem Sterling terrorised Italy's defence with his speed and agility before tiring in the closing stages. And sadly, it was right that a moment of poor defending ensured the attacking promise counted for little.
This was a bold performance by England and one that brought the nation to the edge of its seat for the first time since Euro 2004. It was at that tournament that Wayne Rooney announced his arrival on the international stage, prompting the Guardian's Daniel Taylor to memorably dub him "the assassin-faced baby". But it is at this tournament that Rooney may be forced to say farewell to football's pinnacle; nine games at the World Cup and he is still yet to score.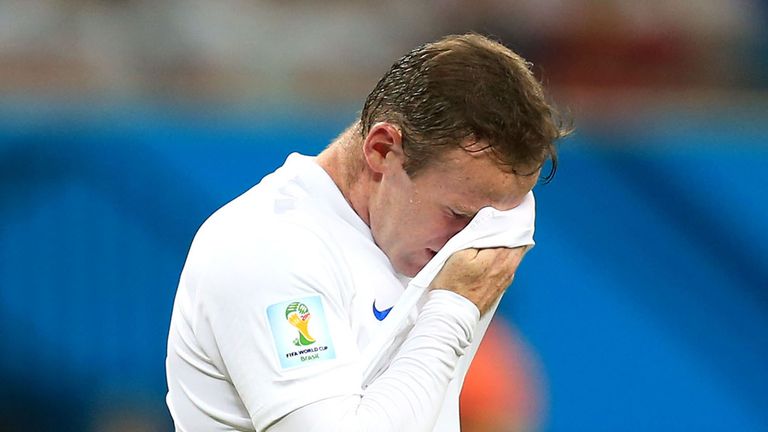 More than a decade younger than David Beckham and six years shy of Steven Gerrard, Rooney was supposed to outlive the famed 'golden generation' and spearhead a new era for England. There were times on Saturday when he looked like a faded relic. At Euro 2012, Roy Hodgson selected the striker despite his suspension for the first two matches, such was his importance to the team. Two years on, the manager is struggling to work out how Rooney fits into his first XI.
Despite Hodgson denying he had a gameplan on Friday - a fib as brazen as Andrea Pirlo's dummy in the build-up to Italy's opening goal - England's intention was clear from the start. They were prepared to take risks and draw the Italians on to them, knowing that the explosive trio of Sterling, Sturridge and Danny Welbeck could then exploit the space behind. It looked like it might work, too, as England struck four shots to Italy's two inside the first 20 minutes.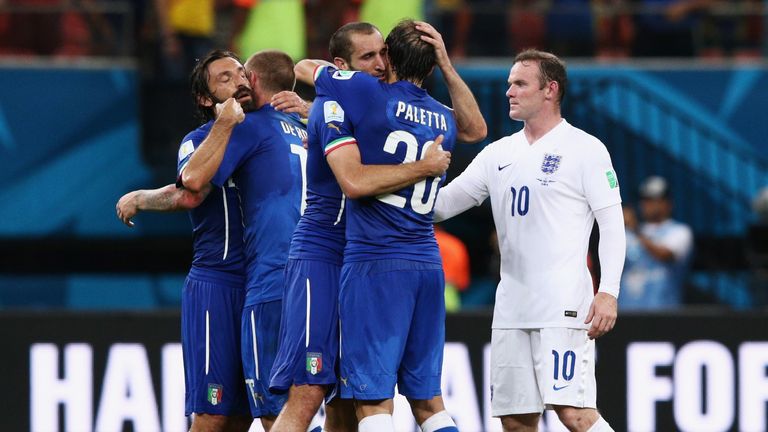 Rooney's best moment of the match came shortly after Claudio Marchisio drilled Italy into the lead. Sterling released the striker down the left with a pass to rival any of Pirlo's and his early left-footed cross was converted emphatically by Sturridge. It was an incisive counter-attack, but a rarity that Rooney found himself on the same wavelength as the rest of the forward line. There was no lack of effort or energy, but this England team plays at twice his speed.
That could be seen when Welbeck skilfully rounded Gabriel Paletta before his cross deflected off Andrea Barzagli and, to the relief of the Italians, swung out for a corner. Rooney was only just arriving in the penalty area as the ball spun away. When the decisive moments came, the striker was too often caught behind the play. A driven centre from Sterling in the second half skidded dangerously across the box, but Rooney was left flapping his arms in flat-footed frustration.
Switched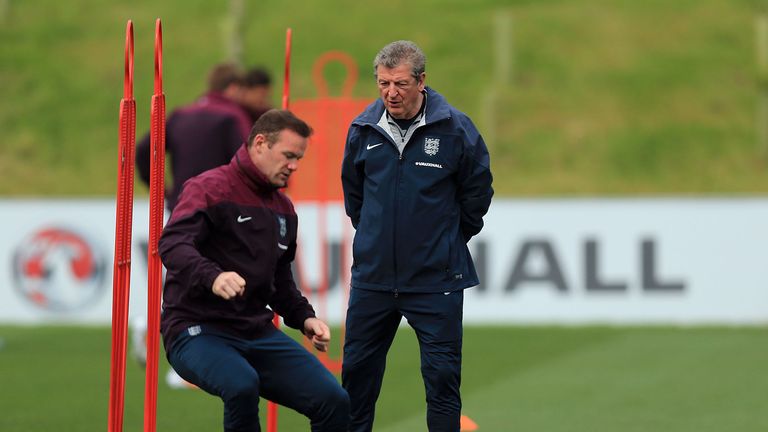 As Hodgson sought more protection for Leighton Baines, Rooney briefly switched to the right and then the centre, spraying cross-field passes with his usual accuracy. But the sense that he was a square peg in a round hole remained. Ross Barkley, who made a strong claim to start against Uruguay, burst across the pitch in search of an opening; Rooney stopped the teenager dead in his tracks, put his foot on the ball and fired high into the night sky. 
England cannot afford anyone not at their best, or not best for this system, in Sao Paulo on Thursday. "It's very harsh if people are going to criticise Rooney's performance because for me he played well," said Hodgson, suggesting the striker is guaranteed to start. There is now a decision to make, however, whereas two years ago there wasn't. Contention has replaced consensus. Perhaps Rooney is the strongest option England have off the bench and perhaps Barkley makes much more sense in the style Hodgson intends to play. 
That is the biggest decision the manager faces in the next four days. It would be a brave move to drop Rooney, but Hodgson will be encouraged by the country's reaction to England's daring display in Manaus. The only rancour would be Rooney's, but that might be a price worth paying to ensure the team plays to its very best.