It's time for England to experiment - and Dele Alli deserves his chance against Estonia, says Jamie Redknapp...
England's Euro 2016 qualifier with Estonia on Friday night at Wembley is a great chance for Roy Hodgson to try out a few new ideas.
With England already assured of a place at the tournament next summer, I'd like to see him set the team up to have a go, show some flair - and give some players an opportunity to impress.
Perhaps he could go with Harry Kane and Theo Walcott up front together? Or give Ross Barkley a chance in midfield. Roberto Martinez has made him feel a key part of his plans at Everton and he's thriving in that environment. Roy should aim to boost his confidence in a similar way with England.
It would also be a great opportunity to hand 19-year-old Dele Alli his first England cap.
England caps are special and you don't want to see them thrown around to anyone who has a couple of good games. But Alli is different. He wouldn't look out of place in an England kit.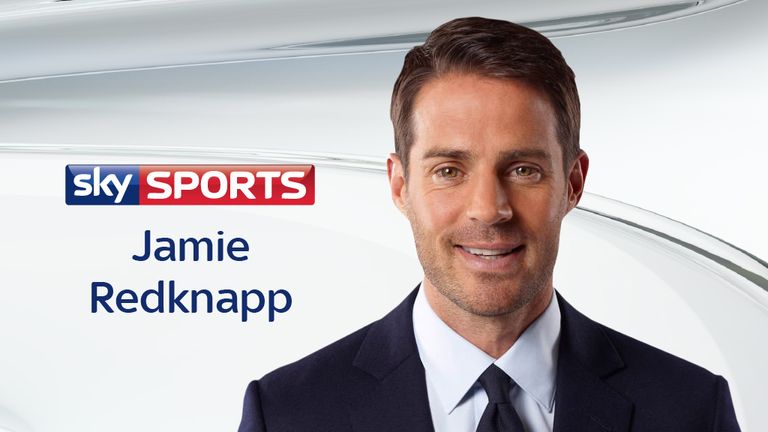 Some players don't have that energy or ability but Dele Alli is a genuine box to box player.
Alli has shown with MK Dons and this season with Tottenham that he is a very, very good player. He's got all the ability, he's pacey and he's a great addition to the squad.
He's got great pace, he gets around the pitch and it's effortless for him. Some players don't have that energy or ability but he's a genuine box-to-box player. He knew where the goal was at MK Dons, too, and he's already shown that at Tottenham. He will get goals because he gets into the box and dangerous positions.
On top of all that, he's got a nice touch and he's a good passer, as well. Playing each week in that Tottenham team under Mauricio Pochettino, he'll get better and better.
Who knows, he could even force himself into contention for a place on the plane to France if he keeps up his form for Tottenham. With Jack Wilshere's injury problems and Fabian Delph's limited playing time at Manchester City, there are potential openings.
He'll certainly offer competition to players who may have previously felt comfortable in the England set-up. And that can only be a good thing for Hodgson and England.
A lot has been said in the build-up to these fixtures about England's 100 per cent record but, like Joe Hart, I'm of the opinion that it's about what England do in tournaments that really counts.
Let's face it, England have been drawn in a shocking group. After the World Cup we haven't really learnt a lot about the team because they're up against such bad teams.
We'll probably learn more in the upcoming friendlies against Spain, France and Germany, where the level is a lot better.
Saying that, you can only beat what's in front of you and, after the World Cup, Hodgson will have been pleased to see his team go out and get the results they have.
But it's important for him to also notice that there's a talented nucleus of young players emerging now. And it would be great to see the likes of Alli and Barkley given their chance to shine at Wembley on Friday night.