Chelsea can still make the top four but with Mourinho banned from Stoke, it's time for his players to step up, says Jamie Redknapp…
Jose Mourinho will serve a stadium ban against Stoke on Saturday. The way things have gone for him and his team in the Premier League this season, I don't think it will make too much difference if he is absent.
It's not like he's had a real positive effect on the team this year. It might even allow one or two of the players to relax, because they do look like they're on edge and not enjoying their football at the moment.
The Chelsea players have looked uncomfortable. When a manager is tense and uptight, that can transmit to the players. I'm sure he'll be on the phone to his assistant manager and coaches anyway, making the big decisions. But his absence may just allow some members of his side to play with more freedom.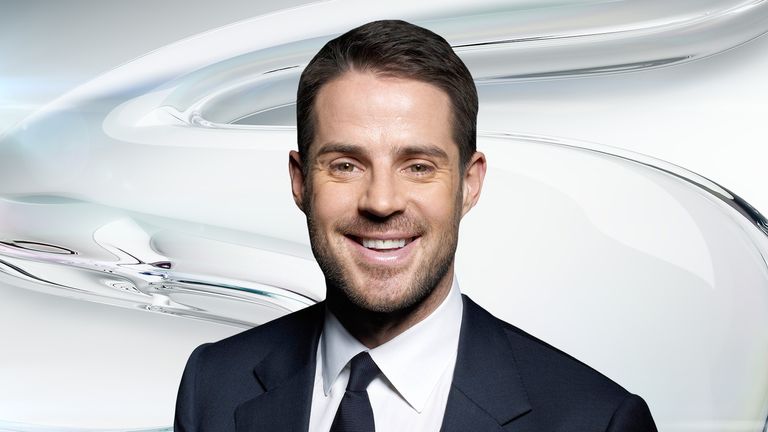 There are a lot of damaged egos in that Chelsea dressing room. But they bounced back with a good result in the Champions League and now they need to build on it.
Without him there in the dugout, it's solely up to the players to deliver. Chelsea have good players in their squad but now they have to take responsibility for their own performance.
The manager has taken a lot of stick this season - and much of it rightly so, because Chelsea have made a lot of mistakes - but it's time for the players to step up.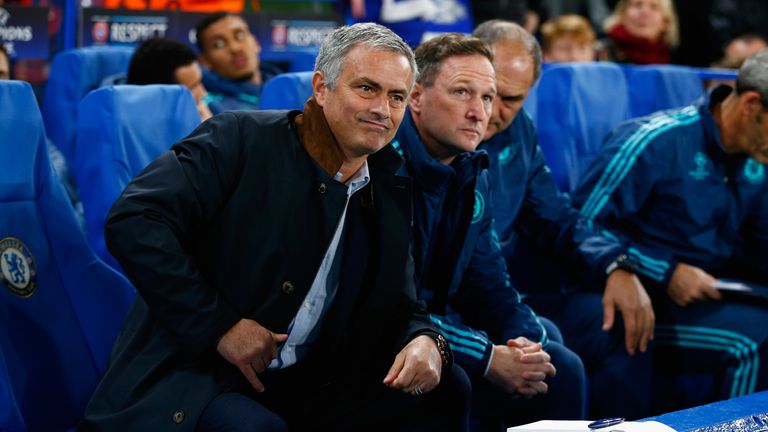 There are a lot of damaged egos in that dressing room and they almost hit rock bottom last week against Liverpool. But they bounced back with a good result in the Champions League and now they need to build on it.
I don't care what anyone says - this Chelsea team can still make the top four. But, when you're on such a bad run, it takes time to turn it around. It doesn't suddenly happen in one game, it happens bit by bit, week by week.
That's why it's important they don't lose to Stoke this Saturday. They may not be able to manage the game as well as they did last season, when they earned a 2-0 win, but they'll hope to replicate last month's Capital One Cup display there and come away with a result.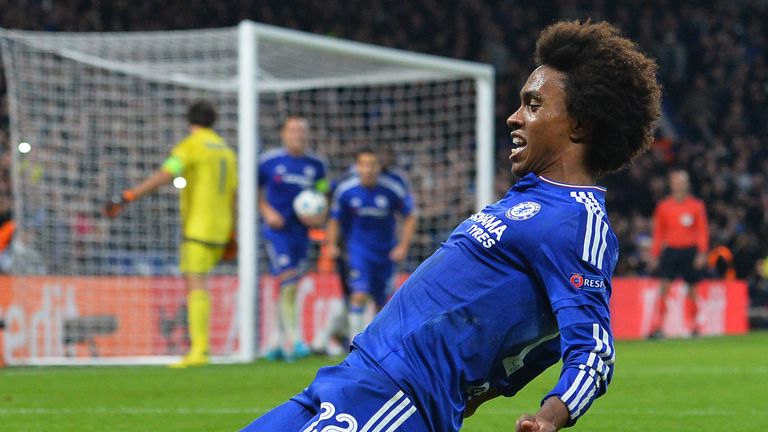 While Willian seems unaffected by the team's problems - he's been playing brilliantly - others have had their confidence knocked. The only way to get that back, for them to feel like the players who won the title last year, is by stringing a run of unbeaten games together.
Can they go two games unbeaten? Three games? Four games? If they can do that, all of a sudden the dressing room is a better place to be. People aren't looking at each other, it's a happier atmosphere. But that takes time and it requires patience.
What's in Chelsea's favour this weekend is that Stoke away isn't as an intimidating fixture as we thought it would be at this stage.
Live Ford Saturday Night Football


Stoke haven't done as well as I expected this season and I've been a little bit disappointed by them. When they signed the likes of Xherdan Shaqiri in the summer I thought, 'yeah, this is going to be a huge season for Stoke'. There has been a complete change from the days of the long throws - but it hasn't happened for them like everyone expected.
They were extremely lucky to get a point at Newcastle last week and they lost at home to Watford the week before, so they're not coming into this game full of confidence. They've got the in-form goalkeeper in the Premier League in Jack Butland - who I've been very impressed with - but Chelsea should be going there thinking, 'if Watford can do a number on them, so can we'.
I expect Chelsea to do just that and win a tight game 1-0, which will please our studio guest on Saturday Night Football, Frank Lampard.
Frank and the Chelsea supporters will be hoping it can be the first step on the road to recovery. 
Watch Stoke v Chelsea live on Sky Sports 1 HD on Saturday Night Football from 5pm