Jamie Redknapp reflects on his sit-down with Jurgen Klopp and discusses how the German's positivity is boosting Liverpool's title challenge...
I was lucky enough to sit down with Jurgen Klopp and speak to him about his work at Liverpool, on Thursday.
It was interesting to meet him as he had an aura around him that only a few people possess - as you'll be able to see if you watch the full interview on Sky Sports News HQ and across Sky Sports' digital channels on Christmas Day.
He was very positive about what's going on at the club and that's what I liked about him the most.
I'd seen Adam Lallana the week before and he said 'you've got to see the boss, he's amazing'. I can 100 per cent see that. There's a great feeling around the club.
A lot of that stems from Klopp's connection with the Liverpool fans. They identify with him and they've loved him from the moment he came in.
I think that's because he speaks their kind of language. He's a working man and he knows what makes the people of Liverpool tick. They want to see effort, they want to see desire, they want to see people chasing lost causes.
Of course, they want to see individual brilliance but mainly they go to football to see their players give 100 per cent. And that's what he demands.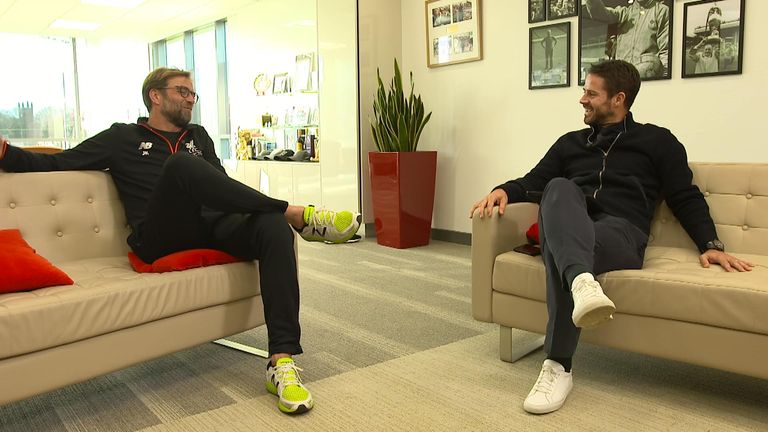 Klopp has created a really positive environment that I think everyone at Liverpool is enjoying so much.
He's big on the atmosphere at Liverpool. He talked about that a lot. But I said to him that it's him and the players who create the atmosphere. You can't ask the crowd to make lots of noise if the football is rubbish. You have to create that environment. And that's what he's done: he's created a really positive environment that I think everyone is enjoying so much.
He's brave as well, by the way - he takes on the crowd sometimes and I've never seen anybody do that before! If they give the team a bit of a boo, he turns around and goes at them. I like it, he's protecting his players. But you have to be in a massive position of strength to do that.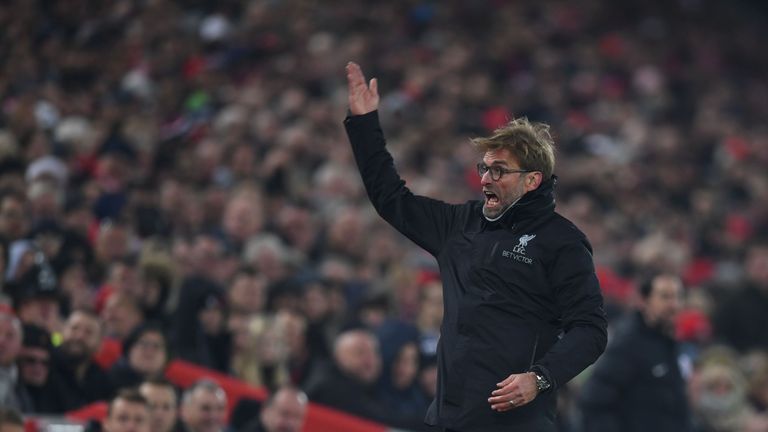 If Brendan Rodgers had done that towards the end of his time there, they'd have booed him. But when you're playing well and the team is playing well you can afford to do that.
And that's the important thing to remember. There was a great feeling at the club when they nearly won the league under Brendan - but the key is to keep it going.
Liverpool have to find a way of stopping Chelsea in the second half of the season but, as it stands, they're in a great place. They'd want the European nights but the truth is things are going so well and one year out of Europe could help them.


It's so hard to predict how the title race is going to pan out over the coming months but Liverpool are clearly heading in the right direction at the moment.
Philippe Coutinho is a player who they need back fit and firing in the New Year but with the positivity around the club I think they'll have too much for Stoke on Tuesday night and keep up their challenge.
Watch Jamie Redknapp interview Jurgen Klopp on Sky Sports HQ and across the Sky Sports digital platforms on Christmas Day and then tune in to Liverpool's match with Stoke live on Sky Sports 1 HD from 5pm on Tuesday.