Football Expert & Columnist
England must continue search for improvement to build on World Cup, says Jamie Redknapp
England face Spain in Nations League on Saturday, live on Sky Sports
Last Updated: 07/09/18 8:49pm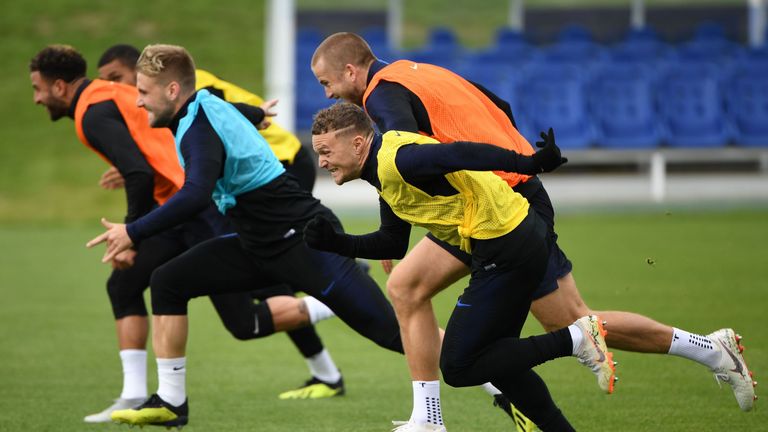 Gareth Southgate has created a fantastic atmosphere in the England camp - the challenge now is to add quality to the performances, says Jamie Redknapp...
England begin their Nations League campaign this Saturday - and they're in the best position they've been in for a long time.
Yes, they've got good players but they've had good players before. What's different now is that boss Gareth Southgate has created an atmosphere in the camp where the players look like they're enjoying themselves, they're happy to be involved and they're enthusiastic about doing well for each other.
For too long there were a lot of cliques in the squad, even when I played the Manchester United lads were sat on their own and it was a difficult atmosphere.
But I look at the United and Liverpool lads having fun. Trent Alexander-Arnold this week was joking around with Jesse Lingard - and I can't imagine I'd ever have done that with Gary Neville!
That's stupid, it's ridiculous but it was always like that. They're doing what they should do now: all pull in the same direction and put the team first.
The question now for Southgate is does he have - or can he find and nurture - the talented players he needs on the pitch. It feels like they're coming through but it's still a while away.
Mason Mount is learning under Frank Lampard at Derby, James Maddison at Leicester looks like a good prospect and I really like Phil Foden at Manchester City. The hope is that Foden will get some games there, but his education alongside the likes of David Silva and Kevin De Bruyne, you can't buy that.
I remember coming through at Liverpool and players like John Barnes, Ian Rush, Peter Beardsley, Steve McMahon and Ronnie Whelan were there in training every day and it's a big education. You can only improve as a player. But games are important too.
I'm sure, given time, these players will come through and when they do, we have to encourage them and accept they will give the ball away or make mistakes young players make. There are positives signs for the future.
Southgate certainly needs to find a way for his team to be more creative. At the World Cup, when we were so reliant on set plays, just three out of the 12 goals England scored were from open play.
I don't want to do a disservice to Lingard or Dele Alli, who I really like, but England are looking for that player such as Antoine Griezmann, who has a fantastic brain and can unlock a door with a pass and form that link between midfield and attack.
England need those little technical players who can move it around, don't give it away, drop a shoulder to lose their man and just take the sting out of games at times.
But that sort of play only comes with confidence and, after the World Cup, their confidence must be so high. Hopefully it can be sustained.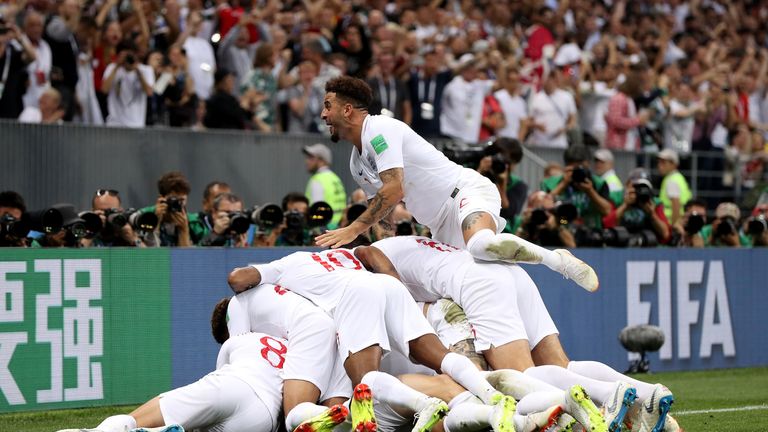 It will be a difficult match against Spain, but it's a perfect test for England. If you had asked the squad four or five years ago to play Spain they wouldn't have relished it, knowing they'd be out-passed but now this group of players are like, 'bring it on!'.
The hope is that mood and attitude carries on until the Euros.
Southgate has managed to turn this into a really good group of players, in a relaxed and happy environment. And that's when you play your best football.
If you're reading on skysports.com comment below to get involved in the debate, but please adhere to our House Rules. If you wish to report any comment, simply click on the down arrow next to the offending comment and click 'Report'.