Ahead of the new season, Sky Sports expert Jamie Redknapp has had his say on the Premier League sides gunning for glory in 2014/15.
From reigning champions Manchester City to Championship winners Leicester City, each of the 20 sides enter the new campaign with aims and ambitions. But how will they fare? And which key players will they be looking to in the months ahead?
Here Redknapp makes his assessments - but air your views using the comment box on skysports.com... 
Arsenal
Arsenal finished seven points off the title and a lot of the time they missed their best players. Jack Wilshere, Aaron Ramsey, Alex Oxlade-Chamberlain and Theo Walcott were all out for long periods. But they won the FA Cup last year and they could feasibly win the league this year. I wouldn't write them off. With Walcott, Oxlade-Chamberlain and Alexis Sanchez up top, that is pace to burn. That will scare the life out of any defence. They need to replace Thomas Vermaelen and maybe they need a defensive midfielder as well. But they've got to do better against the big teams. They conceded so many goals against the top teams last season and they have to do better in those head-to-heads if they want to contest for the title.
Key man: Olivier Giroud. The France striker has to have huge season for Arsenal to win the league.
Aston Villa
Aston Villa really struggled last season and they haven't done anything different this summer, so I think it's going to be hard for them again. Yes, they've brought Roy Keane in assistant - but if they could have brought him in as a player I'd say they'd be fine! He'll make a bit of a difference but I do fear for them, I think they'll be in trouble. Christian Benteke is going to be injured for a while and his comeback might be the catalyst to them finishing really well.
Key man: Christian Benteke. Once fit, the striker could make the difference.
Burnley
I like Burnley boss Sean Dyche; he's got a lot about him. He's done a great job there, he's got a bit of personality and he knows the game. Burnley haven't got a fortune to spend but they've got two players in their squad who will play for England – Kieran Trippier and Danny Ings. Those two are really important for them. Burnley will be looking to Ings to score the goals and I've no doubt he has the quality to score in the Premier League. If you look at the teams that have come up they'll need a 1-0 here and there to amass those vital points. If they stay up it will be one of the best achievements in Premier League history – but they could do it.
Key man: Danny Ings. Future England international can step up to Premier League level.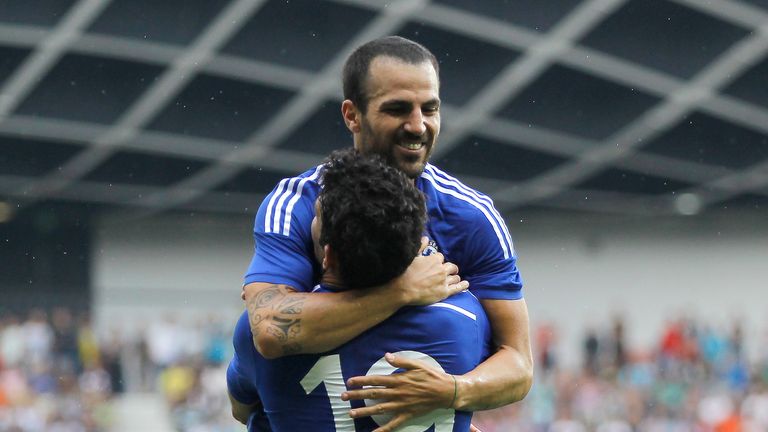 Chelsea
Chelsea are my team to beat this year. They should have won it last year. Jose Mourinho made a lot of excuses about them not being ready. They were, they just blew it. They lost a lot of poor games; they lost to Sunderland, Crystal Palace and Aston Villa – matches where they should be picking up points. Now they've added Diego Costa and Cesc Fabregas, two players who will improve them. They needed a goal-scoring striker last season and Costa will provide that, while Fabregas will chip in as well, and provide plenty of assists. Chelsea have no excuses now, they have the squad to win the title. And I think they will.
Key man: Diego Costa. He'll have a lot of suspensions but will be a right handful.
Agree with Jamie? Back Chelsea to win the Premier League with Sky Bet here.
Crystal Palace
Tony Pulis has got it all on to repeat what he did last season; he did an amazing job after taking charge at Selhurst Park. No doubt about it, Palace will be working harder than anyone in pre-season on their shape and getting themselves right defensively and it'll be interesting to see how they do. I'm sure they'll be safe but I don't think they'll go on anything like the run they did last year. Teams will know what they're about this time around. They have fantastic fans at home, though, and that will be important for them. They'll build their success off their form at Selhurst Park. Scott Dann and Brede Hangeland will add to their defensive strength.
Key man: Fraizer Campbell. Palace will look to the former Cardiff man for key goals.
Everton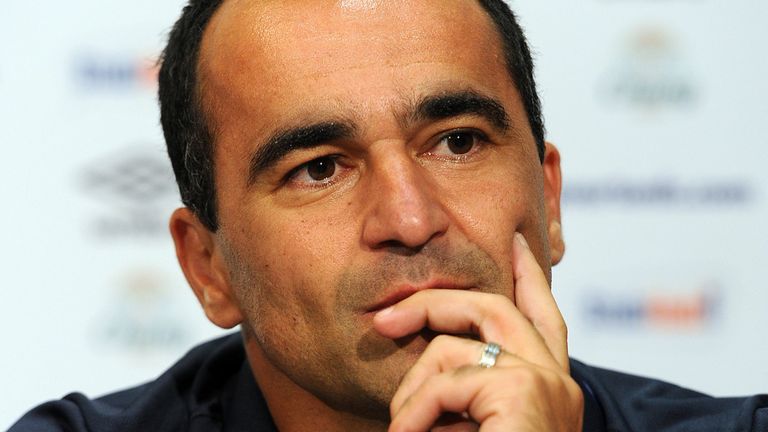 It will be very hard for Everton to match the high standard they set last season.
I'm not sure Everton can repeat what they did last season. I'm a massive Roberto Martinez fan but I think they might have a tough time trying to repeat what they achieved in 2013/14 – and I don't see them finishing fifth again. They've got some great young players such as John Stones and Ross Barkley - a player I love watching – but it will be very hard to match the high standard they set in the previous campaign. They've spent big on Romelu Lukaku but Belgium boss Marc Wilmots ended up dropping him at the World Cup and Mourinho was happy to let him go, so I think he has a point to prove. He can be powerful and a handful but he can also be like a trampoline, with the ball bouncing off him.
Key man: Romelu Lukaku. The one player who has to have a big season if they want top five.
Hull
Hull had a really good season last year, with Nikica Jelavic and Shane Long combining up front and reaching the FA Cup final after securing their Premier League status. They've made some good signings this summer, too, with Tom Ince, Robert Snodgrass and Jake Livermore coming in. The problem for Steve Bruce and his squad could be the Europa League. It's the last thing they need. We saw with Swansea last year how much of a hindrance that competition can be to your Premier League form and Bruce will have to manage his squad carefully. But, with the money they've spent, they should be pushing for the top half and staying well away from the relegation mix. Like all these other clubs they'll be desperate to get off to a good start, though.
Key man: Shane Long. Ireland ace can get the goals they need  
Leicester
Leicester will do okay because they've got a lot of pace up front. They got used to winning last year and the hardest thing for teams coming up is getting used to losing. They'll get chinned, beaten 4-0 or 5-0 at times and that's hard to take. But Leicester have a strong defence and they seem to have a real togetherness there. It's a good place to play, the atmosphere is fierce and I think they'll be okay. It's hard to predict who will go down. Palace are a great example to the promoted teams of what togetherness and defensive strength can do and Leicester have both of those attributes.
Key man: David Nugent. Leicester will need the striker on fire to edge tight contests.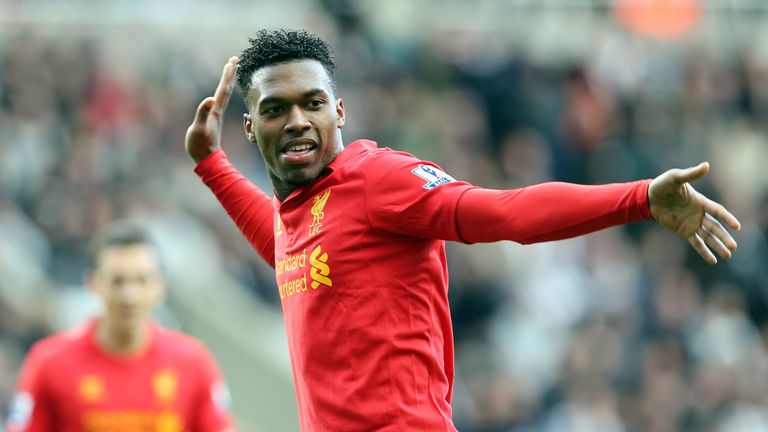 Liverpool
It's very difficult to replace a genius like Luis Suarez. In fact, it's virtually impossible. Liverpool are still a centre forward short and the pressure is on Rickie Lambert. You can't compare a £4m player to an £85m player. Rickie is going to be a really good squad player but the main man this year has to be Daniel Sturridge. I think he'll play a lot of games up front on his own and will have to take on a lot of responsibility. I can see them finishing fourth and that will be a great season for them, considering they've lost Suarez and will have the added impact of playing in the Champions League. The amount of time they had off because they weren't playing in Europe last season was a huge benefit to them and Brendan Rodgers is going to have to manage their recovery well.
Key man: Daniel Sturridge. England man has to step up to cover for Suarez's absence.  
Man City
I expected Man City to kick on and buy some players this summer but when you actually think about it, what do they need? They've got Vincent Kompany, Yaya Toure and Sergio Aguero through their spine. Eliaquim Mangala will be a good addition and Fernando is a player I like as well. But the key is keeping Aguero fit. They won it last year with him missing a lot of games through injury but he is very difficult to replace. As much as Toure was the man last year, if they are to retain this title – and they'll want to put up a better fight than the last time they won it, because they were awful in Roberto Mancini's last year – they'll need Aguero fit and in form. They're still one of the teams to beat, no doubt about it, but the likes of Chelsea and Arsenal will come on stronger this time and I think they may finish second.
Key man: Sergio Aguero. Key striker must stay fit and in form if they are to retain the title.
Man Utd
It's hard to judge how a team will do by looking at their pre-season results, but the summer has obviously gone well for United. A lot has been made of their new system but it's not something we haven't seen before; it's 3-5-2. It's not like Louis van Gaal has got an extra player. It's a good system, we played it at Liverpool and he's played it with Holland. You get two up front so he can play Robin van Persie with Wayne Rooney, but I still think they're three or four players away from returning to the top four. If he gets those in before the deadline, fine, but if not, then I don't think they'll make it. I certainly don't see them as title contenders. No one has a magic wand, Van Gaal included.
Key man: Robin van Persie. Ander Herrera will excite but Dutchman must fire after poor season.
Newcastle
When Newcastle lost Yohan Cabaye in January he was a huge loss to the team and they didn't seem to recover from that blow. They had a great spell before Christmas before a dreadful finish and I'm sure Alan Pardew would have preferred for their season to be the other way around. But Newcastle are a mid-table side and I don't expect anything more from them this year. They have a few players who can produce some magic and they seem to know the French market very well, having recruited a couple more Frenchmen this summer. I don't see them as under pressure to go down but Pardew will want a good start after a few murmurings about his position last year.
Key man: Fabricio Coloccini. Newcastle's best defender must plug leaky backline.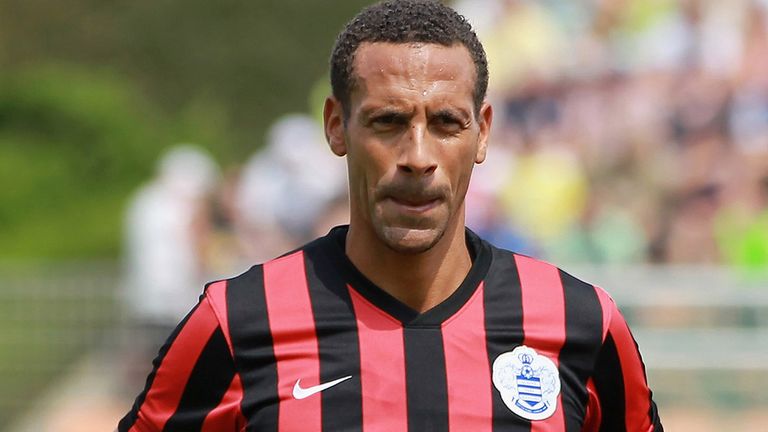 QPR
My dad is really excited to be in the Premier League again – and QPR have made some good signings ahead of the new season. They've brought in Steven Caulker and Rio Ferdinand and, if Rio remains fit, those two are going to form a great centre-back pairing. Obviously they'll be looking to Charlie Austin for the vital goals at the other end of the field, but Rio will play a key role in them trying to retain their Premier League status. He's a top player and he'll help the younger players adapt to the top flight. With the small pitch at Loftus Road he shouldn't have to move around too much, and he has so much know how.
Key man: Rio Ferdinand. If he stays fit, he will be one of the signings of the season
Southampton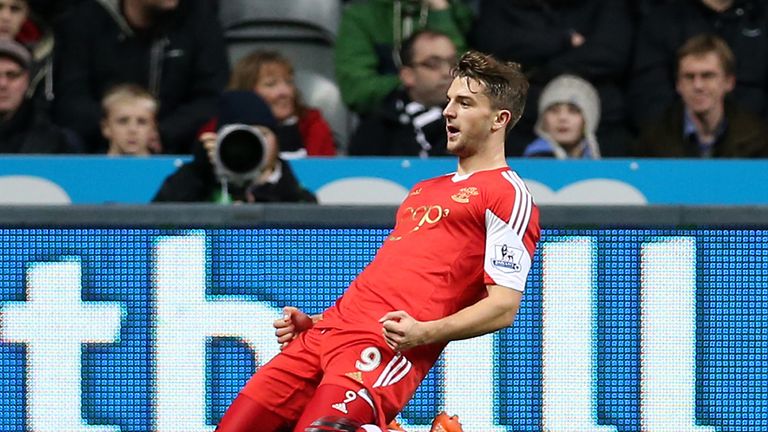 It's been a horrendous summer for Southampton fans. But they won't go down. No way.
It's been a horrendous summer for Southampton fans, with one player leaving after another. But I honestly think they'll be okay. People talk about them going down but I don't think that will be the case. No way. They've got enough good players there. Jay Rodriguez is a brilliant player for them and James Ward-Prowse is going to have a big season for them. Of course, they're going to miss Rickie Lambert. But they got £30m for left-back Luke Shaw. How could you not take that money? Left-backs should never be worth that. Even getting £20m for Dejan Lovren, they've done such good business in terms of selling the players on. Now they have to try and find replacements. But if there's a club that has a great youth system and know how to bring new players through, it's them. You have to trust Southampton know what they're doing and have replacements ready. They won't have as good a season as last year, though.
Key man: James Ward-Prowse. 19-year-old midfielder set for big season.
Stoke
A lot of Stoke fans were reluctant to see Mark Hughes come to the club but he did a great job last season. He couldn't change things over night; Stoke have been very successful as a long ball team – let's cut to the chase, that's how they played - but with players like Bojan coming in from Barcelona they will be more easy on the eye and I think they'll have a good season. Last year I thought they could have been in the bottom five but this year I expect them to be pushing top eight. That's credit to Hughes and the players he's brought in.
Key man: Bojan. Talented young player who knows where the goal is can seize opportunity at Stoke
Sunderland
Gus Poyet said they needed a miracle when they lost to Tottenham and they virtually got one to stay up. It was amazing to see them pull it off, although there was certainly an element of luck in there. I think it will be tight again and they'll be in the mix for relegation. Jack Rodwell can give them a boost, though. He is a talented, talented footballer. I feel so sorry for him because he's been so injury prone. I suffered with injuries but they were broken ankles and knees – he has muscle injuries. I'm sure Man City have the best physios and rehab units going and they couldn't keep him fit so what can Sunderland do differently? I hope they can find a way.
Key man: Jack Rodwell. He's a gamble but if he gets fit he's a brilliant signing  
Swansea
I thought Swansea would be pushing for the top six last year but they were disappointing. They had a few injuries to key players and the likes of Leon Britton were not quite at the level they were a couple of years ago. Changing manager mid-season didn't help, either. I don't know what's going to happen to Wilfried Bony but I like Bafetimbi Gomis who they've signed and he will definitely score goals in the Premier League. Nathan Dyer can also score goals and has that bit of pace. I think they'll be okay; they've got too much quality and belief in how they play to be involved in a relegation battle. I expect more from them than what they showed last year. If Bony stays, along with Gomis, they'll be pushing top half.
Key man: Bafetimbi Gomis. Big, powerful centre-forward is going to be formidable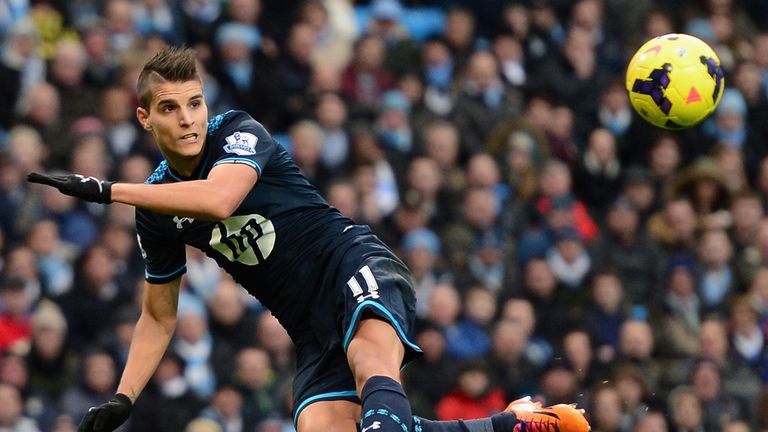 Tottenham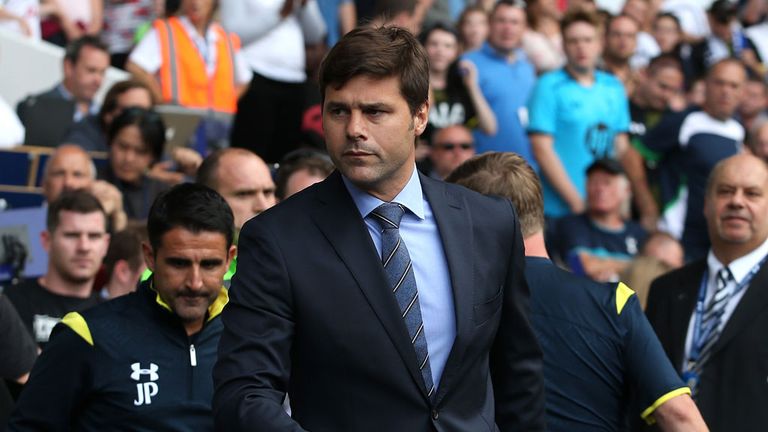 Spurs have finished in the top four twice in 23 years and it's getting harder and harder to do it.
I keep reading that Mauricio Pochettino says there won't be any more comings and goings but this is Tottenham we're talking about. There's no way Daniel Levy won't get involved in the transfer mix-up by the deadline. They've got some good players but after letting Gareth Bale go last summer they bought a mismatch of players and no one replaced him. Erik Lamela was one of those who failed to live up to his price tag – although, I don't know how they got up to a valuation of £30m for him – but he has everything there for him now. He's got an Argentine manager, so there's no language barrier, and a year's experience in the Premier League. I'm looking forward to seeing him this year. I'm not convinced Spurs can break the top four, though. They've only done it twice in 23 years and it's getting harder and harder to do it.
Key man: Erik Lamela. Winger could shine under compatriot Pochettino.
West Brom
West Brom were flying under Steve Clarke before they sacked him last season. I don't understand what these clubs expect sometimes, they seem to get ideas of grandeur. If West Brom stay up that will be a success for them, although the board probably won't settle for that and sack the manager. But when I look at their players I don't think they should be doing anything more. They've got fairly average players and they won't go down. But they won't be challenging the top eight. The board have to accept that and give boss Alan Irvine time.  
Key man: Joleon Lescott. England defender can have a big impact if he stays fit.
West Ham United
I don't know what to expect from West Ham this season. I don't like the murmurings from the board, saying they want a different brand of football under Sam Allardyce. What a thing to say to a manager before the season starts! It's very awkward. They've not got their best centre-forward, Andy Carroll, who is going to be injured for a while and if they don't start well Sam is going to come under severe pressure. Winston Reid is their best centre back and they need to keep him fit. But it will be a tough season for them. They need a good start or the vultures will be circling for big Sam.
Key man: Winston Reid. Unsung defender could attract attention from top clubs