Sunderland may have got the better of Chelsea last year but Jose Mourinho's 'magnificent' men are a different prospect this season, says Jamie Redknapp.
Sunderland beat Chelsea in two out their three meetings last season – but I can't see them shocking Jose Mourinho's side this weekend.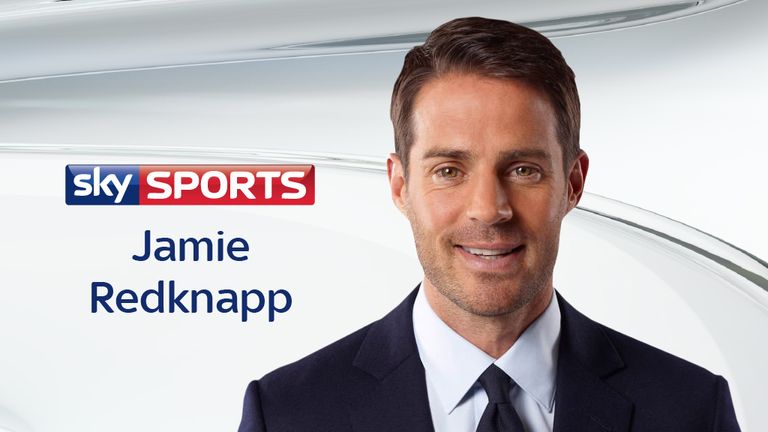 This current Chelsea team have an invincible look to them.
Sunderland seem to play better against better sides. As well as those results against Chelsea, they also beat Manchester City at the Stadium of Light, got a draw at the Etihad and defeated Manchester United at Old Trafford. That tells you they've got quality in their side and they can raise themselves for the big occasion.
Gus Poyet's men are very good at digging in, grinding out results and getting men behind the ball, with five in midfield, stopping the ball going into the front men. If they get an early lead they hang on for their lives.
Perhaps they'll even beat Thibaut Courtois this weekend. Chelsea's defence, with Nemanja Matic in front of them, look very hard to break down but it only takes a set-piece or a bit of luck to breakthrough.
The difference this season, though, is that Chelsea have genuine quality to hit back with; Diego Costa and Cesc Fabregas have been sensational.
I wouldn't describe Fabregas as a Mourinho-type player. He likes to field players who are defensive-minded but the Portuguese has unleashed his midfielders this year and let the team go and play. With Oscar, Fabregas and Eden Hazard behind Costa it really is a formidable front four at Chelsea.
Best
This week, Didier Drogba has suggested the current Blues line-up is even better than the one forged by Mourinho when he was first at Chelsea.
That's hard to judge. This current crop have an invincible look to them and are more creative than the old Chelsea team - but what they don't have is a player like Frank Lampard who is going to get them 20 goals per season from midfield. Players like that are so hard to find – and when you do, you have to treasure them.
Live Ford Saturday Night Football

However, those two Chelsea teams, and Arsenal's Invincibles, had the same ability – if you wanted to play football against them, they'd say 'bring it on'; if you wanted to battle with them they'd enjoy that even more. Whatever the question, those teams had – and have - an answer.
That makes Sunderland's task on Saturday Night Football a very difficult one.
Poyet says his side have finally got over their 8-0 defeat to Southampton and a point last time out against Leicester has moved them away from the relegation zone – for now.
However, like 10-12 teams in the Premier League, Sunderland are in a position where they'll be looking over their shoulder all season, knowing they can't afford to go on a bad run. It's so perilous in the bottom half of the table that your position can change so quickly.
They come up against a side with the potential to run away with the Premier League this weekend and I'm predicting a 3-1 win to Chelsea, who will have too much quality.
An injury to someone like Costa or John Terry could alter the complexion of the game but, fully fit, this Chelsea team look magnificent.
Watch Sunderland v Chelsea on Saturday Night Football from 4.45pm on Sky Sports 1 HD