Brighton winger Jose Izquierdo chats to Johnny Phillips on settling into the Amex Stadium, life in Colombia and Belgium, plus Peter his famous pet pig.
Jose Izquierdo is a throwback to the days when wingers had the ball at their feet. A natural dribbler, with pace to burn, Brighton broke their transfer record to bring him from Club Brugge last August. Now, after a settling-in period, the Colombian international is starting to show his talents, helping Albion move up the table with some impressive recent performances.
"I love playing football. I love when I have the ball," he says. "I love it more when we are winning and the people stop you in the street and say, 'Hey, you're doing well.' When your team-mates recognise your work it's amazing, you can't get that feeling another way."
There have been times in Izquierdo's life when a career in football did not look like coming to fruition, despite his father playing at amateur level until the age of 55. When the young Izquierdo first started school, it was his mother who made the decisions.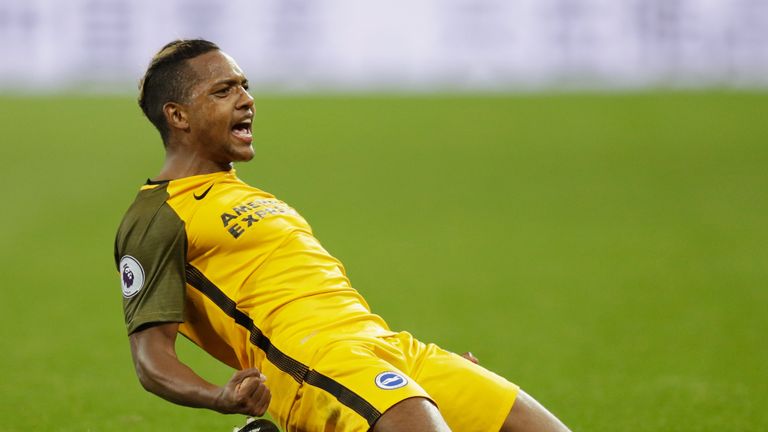 "When I was at kindergarten a letter came home which offered the kids after-school activities. And my mother said I should do tennis. The next day she arrived home with a racquet for me to go and play. I went to the class but I couldn't hit the ball with the racquet. In one moment I was angry that I couldn't hit it and I just kicked it. The coach said to me, 'Go and see coach Wilson [Sepulveda]', who was the football coach. From that moment the football started."
But, like so many youngsters in his country, he first wanted to try his hand at being a goalkeeper.
"In the beginning it was my dream to fly like the 'keepers I watched on TV. Rene Higuita, Faryd Mondragon and Oscar Cordoba were the top 'keepers in Colombia then. I had the gloves and everything. The problem was, when I received the ball, I dropped it to the floor and started dribbling past all the players to make a goal. From then on I started playing as a No 10. Then as a professional, I became a winger."
Izquierdo signed for his hometown club Deportivo Pereira at the age of 17 but, for the first four seasons, his career never got going.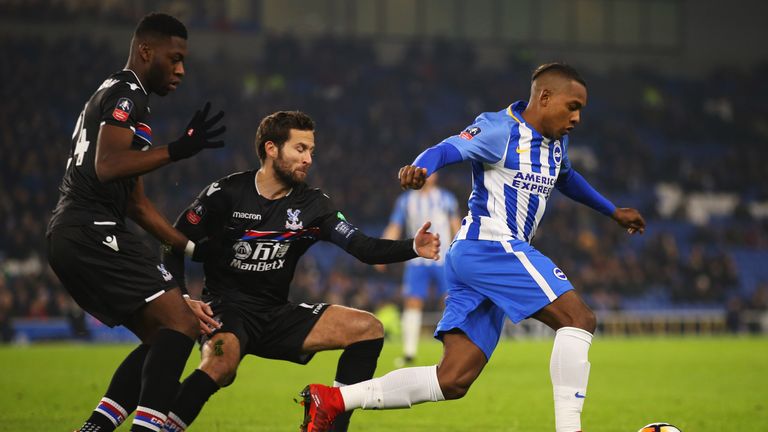 "When I received the ball, I dropped it to the floor and started dribbling past all the players to make a goal. From then on I started playing as a No 10. Then as a professional, I became a winger."
"I didn't feel as if I had done anything special. I didn't have a name at that moment," he explains. "But I have a lot of gratitude to that club because they gave me the opportunity to play football professionally. They were in the second division at the time, but it was the team of my home city.
"While I was playing I was studying business management at university. I did one year and was thinking I should give up the football and carry on with university as I thought there would be more opportunities. Then the chance came to sign for Once Caldas in Manizales, who were Pereira's big rivals. It's a big derby with a lot of fighting. The fans from Pereira don't like it if a player moves to Once Caldas but I had to do it to make the next step."
After just one season with Once Caldas, Izquierdo moved to Belgium in 2014 to sign for Club Brugge. His time was successful, winning the Belgian title and becoming Belgian Player of the Year. Now Brighton is becoming a happy home.
"The people are so lovely in Brighton, and also here at the club," says Izquierdo. "Since I arrived here they have treated me like a brother, helping me adapt to the Premier League and the things I have to find at home."

Initially, it was the club captain, Bruno, who was on hand to provide assistance. "He speaks Spanish so he was the first person that gave me a welcome with a big hug. He's a very good captain. He's important here when you arrive and you're a new player."
Around the training ground, the 25-year-old has become a popular figure. He has also earned a cult following on Instagram. Or, more accurately, his pet pig has earned one.
"Peter the famous Pig! Peter was a gift that I gave to my manager in Columbia, William Londono, the person who helped everything that has happened in my life come true," he explains.
Londono is the agent who saw Izquierdo playing as a junior and offered to represent him. "When the pig arrived, he called me and said, 'You are crazy. What will I do with this pet?' I said, 'Take care of him because he is our son, so take care!' From that moment on, he loved the pig. He gave him a name, Peter Londono Izquierdo."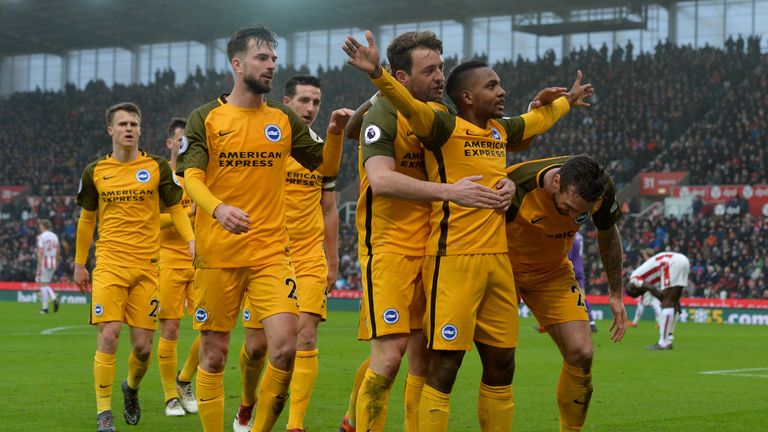 The Instagram account allows the player to keep tabs on the unusual pet. And the videos of the micro pig tucked up in bed or lying by the pool on a sun lounger in Izquierdo's Colombian home have become famous in his country. "He has a better life than me, he's at the pool drinking beers with his sunglasses on."
He also owns a bulldog, called Lucho, who remained in Belgium last summer. So what about a pet for England?
"No, it's impossible to take care of one in England. But I saw something special in Hove. I have a micro pig, but I saw someone with a really big pig. I was in the car and I saw this pig crossing the street. And I had to wait five minutes because the pig was crossing the road in front of me and didn't want to walk. Unbelievable."
Izquierdo does not rule out welcoming another animal into his family one day, but for now he is happy to concentrate his efforts on securing Brighton's future in the Premier League. With his pace and dribbling ability, he is becoming the team's most creative outlet, and there is more to come from a player still eager to improve.
"My ambition is to keep learning here with the players at Brighton, and learning in the Premier League to compete against the players who come up against me. I'm happy with the things I'm doing and to keep focused on helping the club."
You can see more of Jose Izquerido's interview on Soccer Saturday.