Niall Quinn
Football Expert & Columnist
Niall Quinn: Zlatan Ibrahimovic's Wembley bow sets up season nicely
Last Updated: 08/08/16 2:52pm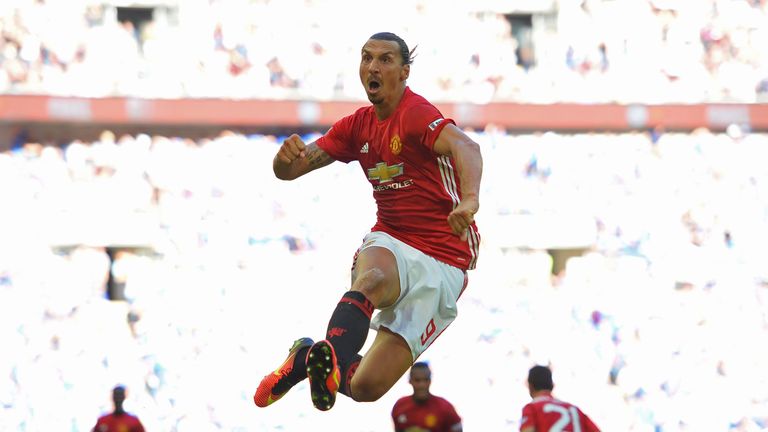 Some people just can't help it.
Zlatan Ibrahimovic should be dropping down a league or two as he approaches his 35th birthday, but when he was born in Sweden all those years ago he inherited some sort of showbiz gene. So of course he signed for Manchester United when Paris got dull.
Of course he announced that he would be a God there. Of course he scored the winning goal in his first competitive match. Of course it was at Wembley. Of course the word is that his pre-signing fitness tests would put players 15 years younger to shame.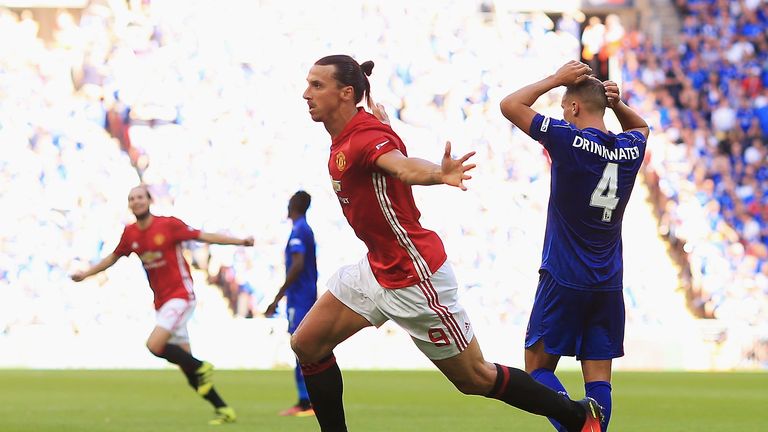 By Christmas it won't rain in Manchester anymore. Not unless Zlatan needs it to rain. How will he be on a wet, cold Tuesday night at Stoke? I'd say they won't need floodlights, he'll be so luminous.
Yesterday at Wembley was like years ago when the circus would come around and there would always be a bit of fuss beforehand. Some clowns or some lions or an elephant. Anything to get people into the big tent. Everything is set up nicely for the big show which begins next week.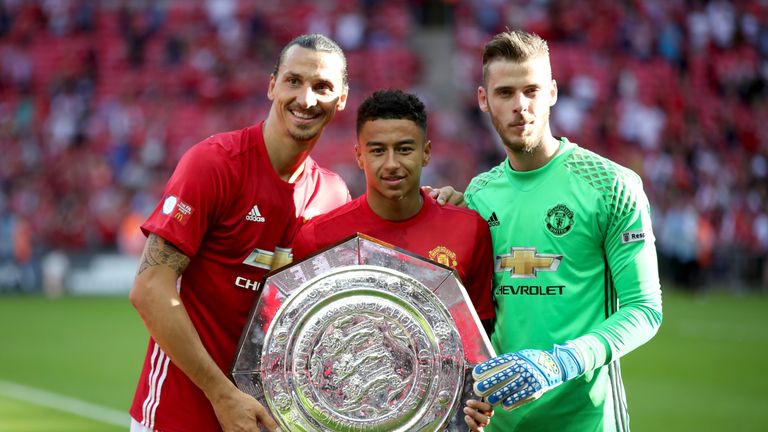 Leicester came down to London yesterday as champions, but they represent something a bit old fashioned and likeable. Claudio Ranieri isn't a flash Harry sort of manager. Paparazzi don't flock after him. Leicester as champions have spent some money quietly and sensibly.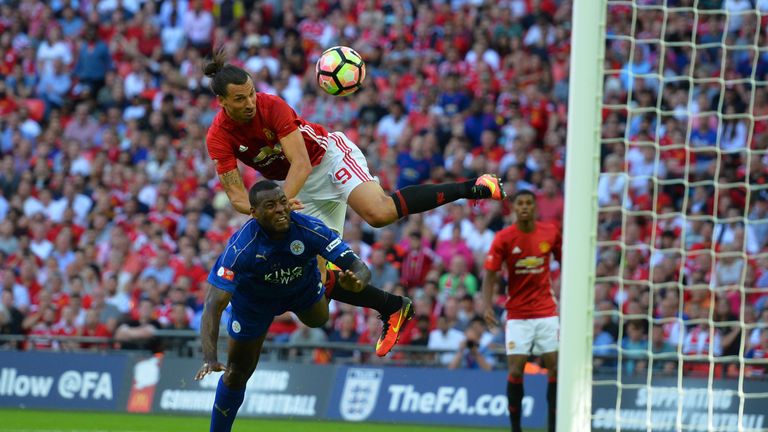 Jose Mourinho is at the other end of the scale. A one-man soap opera. On the day he unleashes Zlatan on Wembley, the Manchester United of Mourinho also announced the soon-to-be-completed signing of Paul Pogba with the social media hashtag POGBACK. It's as if he has just been out on loan to sharpen up. The league needs Man United to be like that. Giant-sized Goliath showmen that every David wants to take out with a pebble from his catapult.
Before Zlatan put an end to the thought yesterday, it looked like the game was heading to a draw and straight to penalties. No extra time was scheduled. There was a sentimental part of me that hoped we would at least have penalties.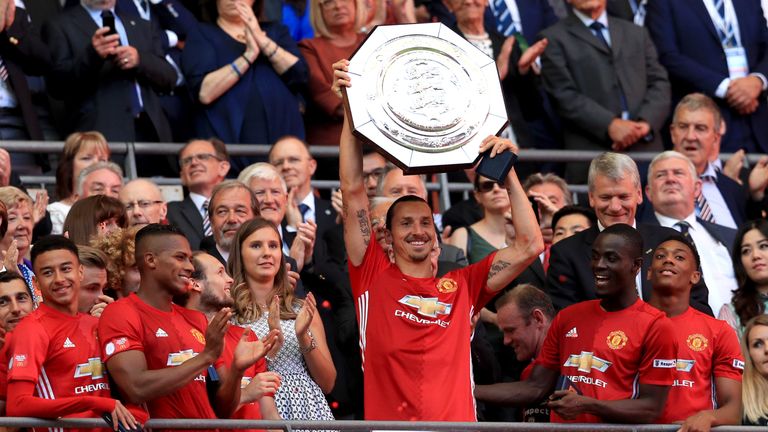 I was seven (and a half) years old when the 1974 Charity Shield game was played at Wembley between Leeds United and Liverpool. I had never seen anything like it. Back then men were men and millionaires owned clubs instead of playing for them. There was extra time. And penalties. And plenty of other drama. It was one of the greatest-ever curtain raisers to a season.
Leeds were in the middle of their short stormy marriage to Brian Clough. I'd never seen anything like him either. For Liverpool, the Shankly era was just over and even though Bob Paisley was now the manager, they allowed Shankly to lead his beloved team out on to Wembley one last time.
I looked at the game online last week. The world has certainly changed. The 1974 Charity Shield final was the first edition ever to be played at Wembley as the FA tried to revive interest in an idea that was slowly dying. In 1971, the last time Leicester were in the thing, they were invited as second division champions. Arsenal, who had won the double, were away in Holland on a little earner so Leicester played Liverpool. And won.
At Wembley in 1974 there were no black faces on the pitch. No fluorescent haircuts. No advertising hoardings. No sponsors names on shirts. A few Scots and a couple of Irishmen, Johnny Giles and Steve Heighway, was as cosmopolitan as things got.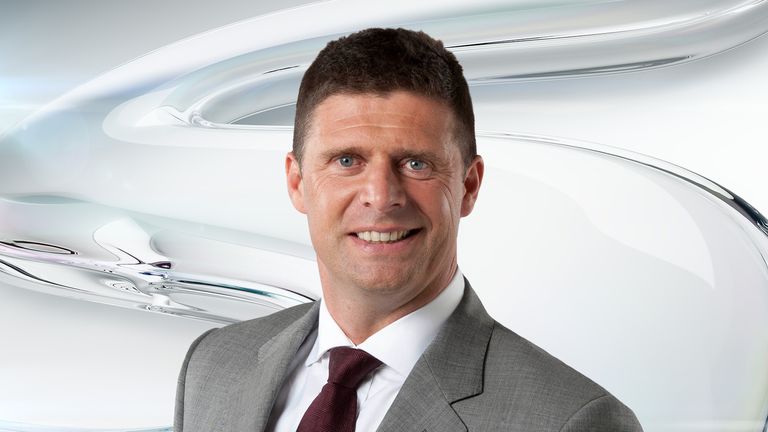 The start of the season looks like the script for the pilot show of a blockbuster series. So many of the main characters are managers.
Niall Quinn
But if the FA were looking to revive interest in the Shield, they couldn't have scripted it better. Early in the second half Kevin Keegan was scampering around from tackle to tackle like a terrier in heat. He put in a bad tackle on Billy Bremner and then chased the ball across the field and ended up shoving Johnny Giles in the back. The technical term in the game for doing that is Pushing Your Luck. Johnny decked Keegan with a grand right hook and being the gentleman he is, Johnny stood over the body until the referee arrived.
A few minutes later with Alan 'Sniffer' Clarke lying injured at one end of the field, there was an exchange between Keegan and Bremner. The footage doesn't show it clearly, but the commentator was scandalised, "A face of English football we do not want to see," he said.
I'm not sure. Even when I was seven and half I'd have paid good money to see it. It would be two more years before the red card was introduced into the English game (David Wagstaffe of Blackburn just beat George Best for the honour of being the first to get a red), so nobody was quite sure if Keegan or Bremner, or both, had been sent off at first.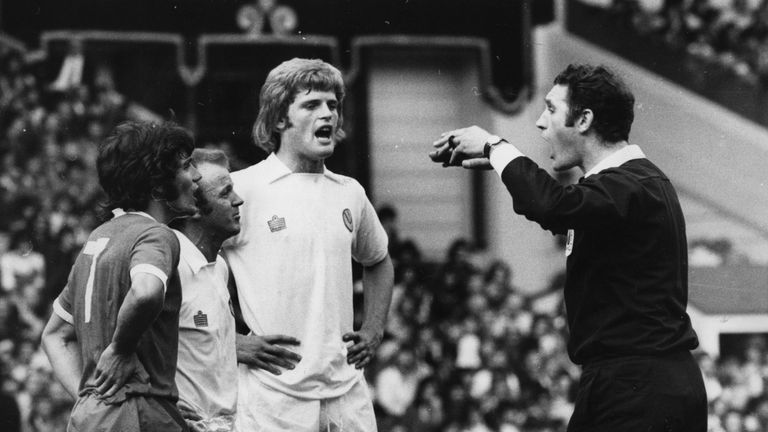 Keegan cleared things up by taking off his jersey and showing off his pecs. This was years before Cristiano Ronaldo thought of doing the same and Bremner then followed suit, walking off and throwing his Leeds shirt away. Billy didn't look as ripped as Keegan.
I think the idea to change the name of the game from the Charity Shield to the Community Shield probably came to somebody around that moment as the Leeds fans filled the stadium with a rising chorus of the lovely old classic 'You're Going To Get You're 'Effin Heads Kicked In.'
In between times Sniffer Clarke had been removed from the pitch on the shoulders of Leeds' little physio, who hoisted the player up on to his shoulders and walked off with him like he was carrying a dead sheep. He never lost grip of his little physio bag either. Men were men in those days.
By the way the two lads were banned for 11 games each and both got fined £500. In those days that was about two-and-a-half weeks' wages. None of Sunday's stars at Wembley would take that sort of hit and keep their shirts on either.
Times have changed, but the game remains the same at heart. The feeling of the first weekend of league action is the same now as it has always been.The end of the pre-season grafting. If you get a win on the first day, the club fills with optimism. If you get a win away from home it seems like anything is possible.
Get tanked and you know the next week or two will be miserable.
The start of the season looks like the script for the pilot show of a blockbuster series. So many of the main characters are managers. Mourinho, Guardiola, Wenger, Pochettino, Klopp, Conte and Ranieri will all be under intense pressure to bag a Champions League place. That's seven into four. Then you have Koeman, Bilic and Puel hot on their heels. That's a pressure cooker before we look at the dead men walking down in the relegation zone.
Interestingly for English football, not one of those 10 named managers is English. That's just one story though in a season that promises to deliver hundreds of them.
Lights. Camera. Action!
Niall Quinn writes for Sportsvibe and is chairman of Fleet Street Sports & Media Group.