Gary Neville praise for Tottenham change under Mauricio Pochettino
Last Updated: 29/09/15 2:57pm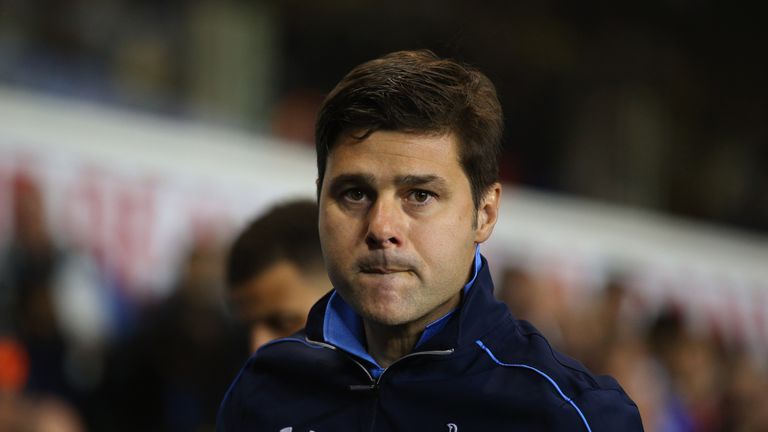 Gary Neville says that Mauricio Pochettino has transformed the culture at Tottenham by instilling a work ethic.
Spurs have the joint-best defensive record in the Premier League so far this season and made it three wins in a row when they beat Manchester City 4-1 at the weekend.
Neville believes it's the manner of the performances that have been particularly impressive given the team the Argentine inherited when he was appointed in May 2014.
"When he went into that club he will not have enjoyed what he saw," Neville told Monday Night Football. "I think what he's had to do in the last 12 to 18 months is knock the house down and try to rebuild it again.
"If you look at what he's done, he's transformed the team and definitely got a better bunch of lads.
"With Tottenham, the average age is 23 which is the youngest in the league and he's not just transforming a team there, he's transforming a culture.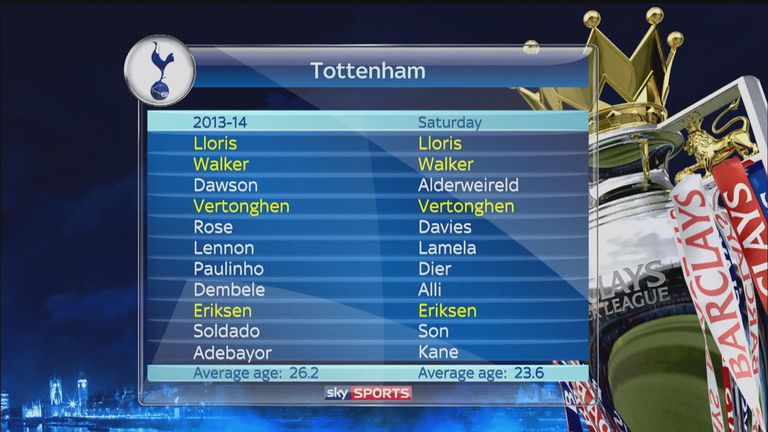 "It's a culture of being a bit flimsy. You'd never say they were the hardest-working team in the league. You'd say they're a bit weak and he's trying to transform that.
"It looks to me like Daniel Levy is approaching things a bit differently. He's rid himself of Franco Baldini and he's going with Pochettino and his backroom staff.
"They're going with a more balanced approach and there are certainly signs now that Pochettino is having an effect.
"I don't think he's got the best team in the world and I don't think they'll finish in the top four. But you just have to look at the work ethic in winning the ball back."
Pochettino's Southampton side outran their opponents in 37 of their 38 Premier League games in 2013/14, while Spurs achieved that feat only 10 times.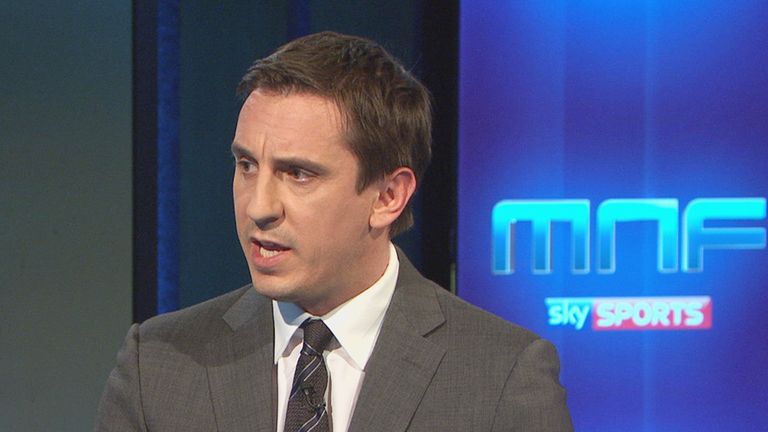 I like what's happening and I like the way they are going. The foundations of the house are now being put in place.
Gary Neville on Tottenham
However, since his arrival at the club, Tottenham have outrun their opponents in 40 of their 45 matches - more than any other club in the Premier League during that time.
Neville feels that's testament to Pochettino's impact given the attitude of the players upon his arrival and is optimistic for the future.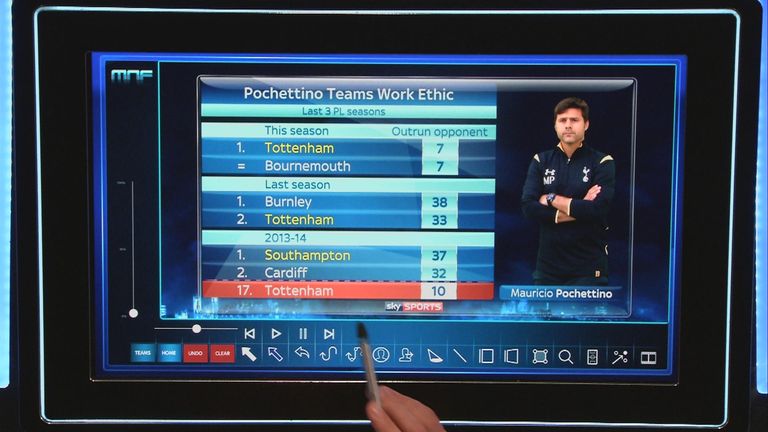 "Pochettino's team at Southampton was really good in transition, hunting for the ball and then springing forward quickly," added Neville.
"At Southampton, Pochettino inherited a good bunch of players in terms of talent and work ethic. He absolutely didn't at Tottenham. A lot of them, you couldn't get them out of there quick enough.
"Pochettino teams work damn hard and that's not something that Tottenham have always done.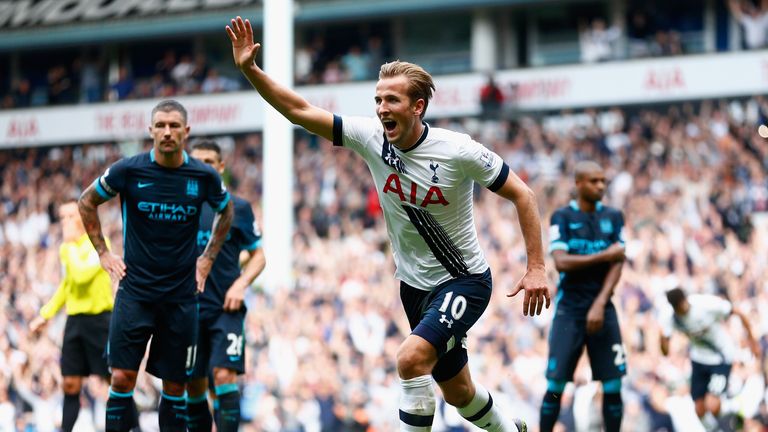 "He had a bunch of players who had a poor work ethic, a poor attitude and didn't have a lot of care for the club.
"He's now got a bunch of players who have the core ingredients of what you need. Tottenham fans probably like their coach more and they like their players more.
"They might not be as good as some Tottenham teams but at least the foundations are back in place to grow from.
"I like what's happening and I like the way they are going. Things are happening that are right. The foundations of the house are now being put in place."