Gary Neville described the current situation at Arsenal as "painful to watch" but thinks the players must stand up to be counted as the pressure intensifies on manager Arsene Wenger.
Following a 3-1 defeat to West Brom on Saturday, the Gunners are in danger of finishing outside of the Champions League places for the first time since the 1996/97 season. They find themselves in sixth place in the Premier League table, six points behind fourth-placed Liverpool, albeit with two games in hand, after a run of form which has seen them lose four of their last five league games.
The pressure has been mounting on Wenger with his side losing six of their last nine games in all competitions and speculation continues to surround the Frenchman's future at the Emirates Stadium.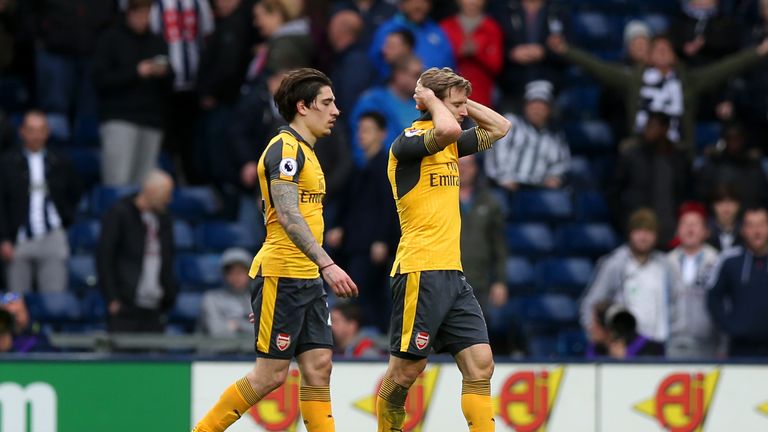 Banners were flown over the Hawthorns by supporters both for and against Wenger, and Neville, speaking on The Gary Neville Podcast, described the current situation at the club as painful to watch.
"We love football and respect longevity - we hate the fact managers get sacked after winning the league and doing great jobs," Neville said.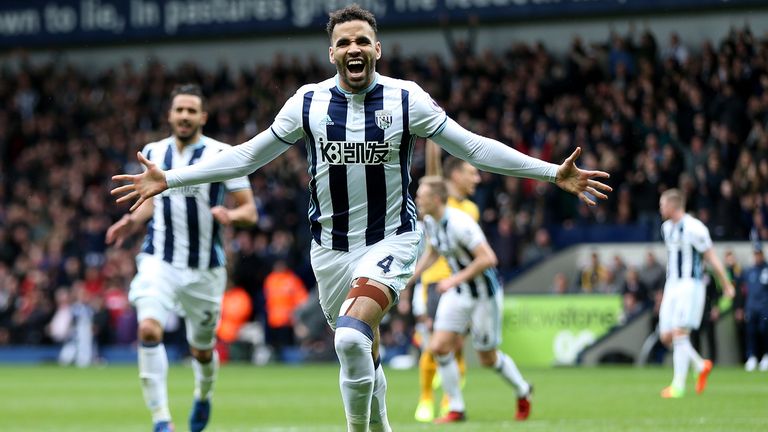 "Then you see what Wenger has done at Arsenal and the situation there at the moment, which I believe goes above and beyond. There is a discord within the fan groups and it's tough to watch.
"The players need to stand up," he added. "We've always questioned their character and mentality but they've always delivered of finishing in the top four. These Arsenal players have got the challenge of their lives in the next few weeks.
When asked about the banners flown over the Hawthorns, Neville said: "I hate the planes that fly the messages across the ground. I hate the banners. Ultimately, fans can say what they want but I don't have to sit here and like it.
"There is a line. I think all managers and players should be open to criticism. It happened at Manchester United with David Moyes and I didn't like that. You might not what him to be the manager - but really?
"It's becoming a bit of a culture that's coming in now. 'What's the most shocking thing we can do to get a manager sacked?' or make a stance against people. There's a point where it goes too far, especially against a man of such distinction like Wenger.
"He's the most successful Arsenal manager - that shouldn't mean he's above criticism but it should raise him above the low criticism we're seeing for him at the moment. I understand the Arsenal fans' frustrations but it's painful for football people to watch what's going on there."

Sky customers can now upgrade to Sky Sports and get 12 months for just £18 per month. Upgrade now!