Cristiano Ronaldo is transforming himself into a centre-forward capable of "incredible" scoring numbers over many years to come, says Gary Neville.
The Real Madrid attacker became the first player to score 100 Champions League goals with his match-winning hat-trick in the quarter-final tie with Bayern Munich on Tuesday.
While his overall tally of 31 in 38 appearances across all competitions this season doesn't quite meet his regular extraordinary standards - Ronaldo is on course to fall short of the 50-goal mark for the first time since 2009/10 - he has still scored key goals for Real Madrid, and is in the process of making the transition from a wide role to a more traditional No 9.


Neville, who played with the Portuguese at Manchester United for six seasons, believes the 32-year-old's finishing ability, coupled with his commitment to fitness and a determination to go on playing, could see him finish his career with a goal tally to rival the greatest goal-scorers ever.
"I was thinking the other day, what's the long game for him? And I wonder if he's going to go on and play into his 40s," Neville told Sky Sports' Spanish football expert Guillem Balague on Revista, ahead of Sunday's El Clasico.
"I wonder if he's building up for a long career as a centre forward, where his running doesn't have to be 11km, 12km per match, it can be 7km, 8km, 9km, where he can still score two goals and live off moments. He's living off moments more than his all-round performance now.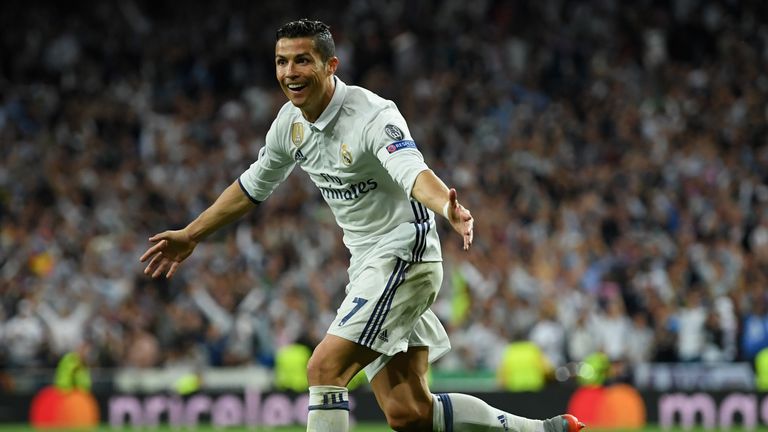 "When he was at United, between 2006 and 2008, I still maintain that's his best two football years as a football player, in terms of his contribution through the whole game.
"Since he's gone to Real Madrid he's contributed enormously to everything they've done but he's living more off moments rather than a contribution through a whole 90 minutes.
"He'll be thinking Pele. Those numbers. Those scandalous numbers you think you can never achieve, the appearances, the goals, and that to me is where it's going. I think he'll play for longer than Lionel Messi, I think he'll score more goals in the end and will go on to do incredible things.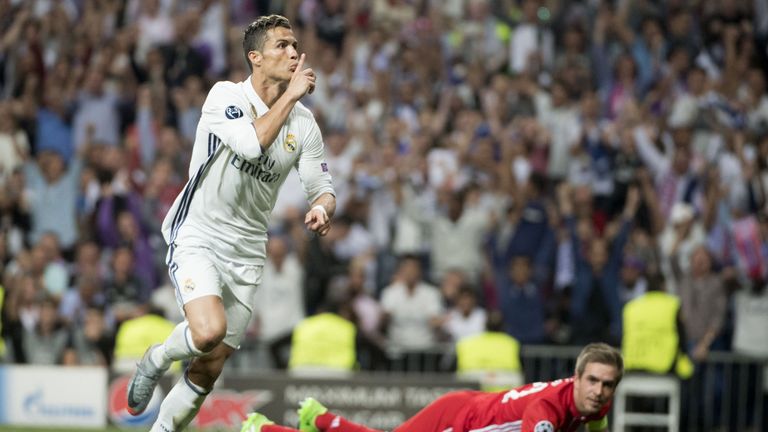 He'll be thinking Pele. Those numbers. Those scandalous numbers you think you can never achieve.
"I think he'll go on for a long, long time. And in this game, he's becoming a goal-scorer, he's getting in the box more, he's coming across the near post, his heading is incredible anyway.
"I think we've seen the transformation of a player. We've seen Ryan Giggs go from a flying winger to someone who played more centrally as a midfielder. We're seeing Cristiano now as a centre-forward.
"He knows he can't go up and down all the time now. He knows he can't go past players all the time. He'll become a goalscorer, a poacher and a good one."
Watch the video above to see Gary Neville and Jamie Carragher discuss Ronaldo's goal-scoring ability further - and then tune in to El Clasico from 7pm on Sky Sports 1 HD on Sunday.