Gary Neville believes Man Utd have fallen short in the Premier League this season
Last Updated: 08/05/17 2:07pm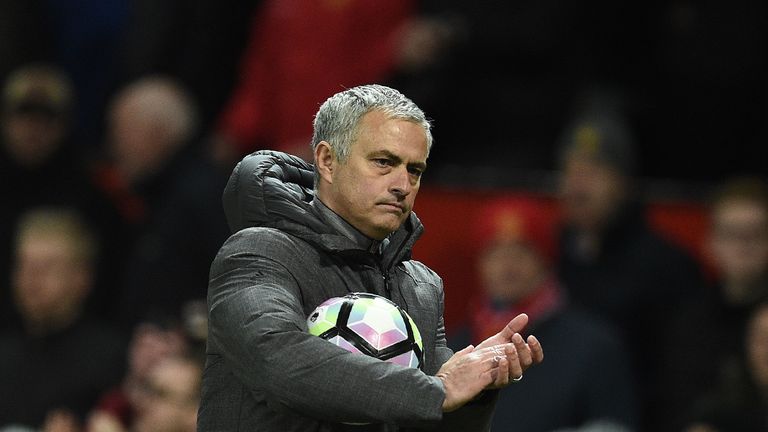 Gary Neville says Manchester United have fallen short in the Premier League this season and have failed to capitalise on other teams dropping points.
In a Nissan Super Sunday double header, Liverpool were unable to beat Southampton at Anfield as they were held to a goalless draw, meaning a win for Jose Mourinho's side would have seen them close the gap on the top four.
However, they fell to a 2-0 defeat against Arsenal to remain four points from the Champions League spots with three games to play and also brought an end to their 25-game unbeaten run in the top flight.
Neville believes his former side have ultimately fallen short in the Premier League with their Europa League campaign taking its toll.
"I think making eight changes here today was a step too far," he said on the Gary Neville podcast.
"They have been resilient over these last few months with obviously not losing a game in the Premier League, but then when they've had chances to capitalise on teams dropping points, they've never been able to step up and get into that top or get close.
"Ultimately, Man Utd have been riding both horses full pelt for the last couple of months and you've always felt it would be one game too far and I think today, it felt a little bit like that.
"It is going to be far too much from them now. I always felt that they would fall short, but with Liverpool dropping points in these last few weeks, and I think the big one for United was dropping points against Swansea, those are the ones that kill you really and Mourinho knows that.
"His team are short this season in terms of the Premier League and they have to focus everything on Thursday. I think they will be okay because of the fact it is a completely different competition.
"I don't think so [the result having an effect on Thursday's second leg] because of the fact there will be so many changes. Eric Bailly, Daley Blind and Marcus Rashford will come in.
"My view is that before this game, Jose Mourinho's language in his press conference made it feel like it was all around the Europa League with two games in the competition compared to four in the Premier League."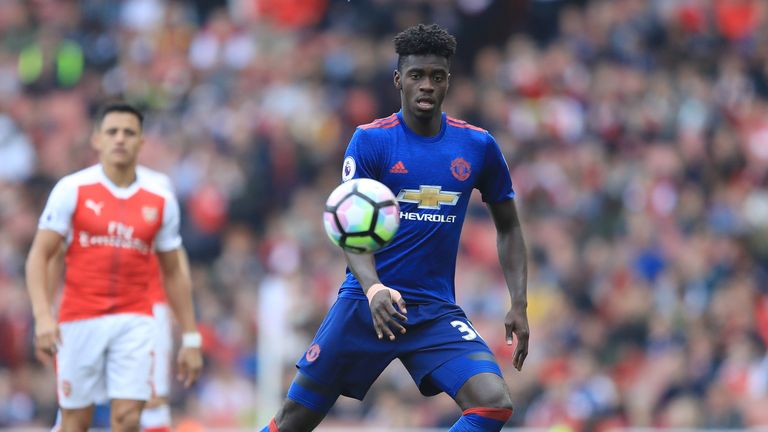 One of the eight changes from Mourinho was a Premier League debut for 19-year-old Axel Tuanzebe who impressed at the Emirates, and Neville - a former defender himself - was full of praise for the United youngster.
"I thought he was very good. I'm always nervous for any young player coming through. You've always got to look after any young kid, especially when he comes into a team," he added.
"Today was tough, and you think that Tuanzebe was up against Alexis Sanchez, who is a world-class player, at a difficult stadium to play at. He was fantastic from the first to the 90th minute. He can be proud.
"He was United's big plus today. He stuck to his task and showed what a really good defender he is. Before the game and from what I heard of him, he's like a rash, he sticks to you and gets his foot in. There were a couple of times where he was in tussles with Sanchez and he got the better of him.
"A lot of people said when Mourinho came to Man Utd that he didn't like bringing kids through, he doesn't like playing them but today he had four homegrown players on the pitch at the end of the game and that is very important.
"Obviously in the future, they have to win and start thinking about the Premier League but a really good start to his Premier League career for Tuanzebe. It was a good debut."