Gary Neville's warning for Arsene Wenger's successor at Arsenal
Last Updated: 13/05/18 9:53pm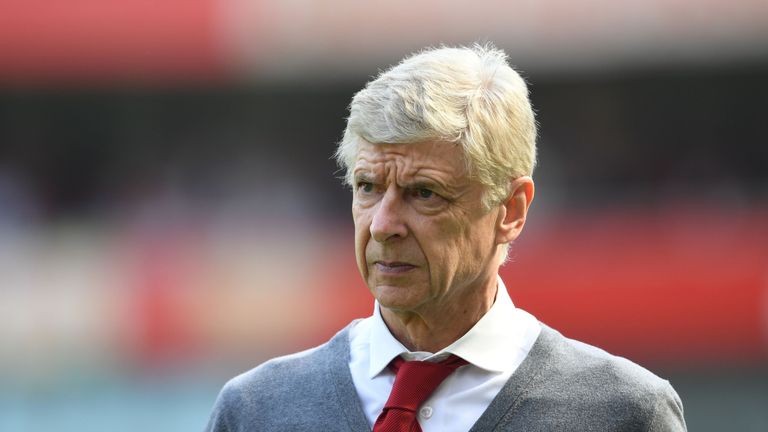 Gary Neville believes it could take up to five transfer windows for Arsene Wenger's successor to turn Arsenal into genuine title contenders again.
A final-day victory at Huddersfield ensured Wenger's long reign ended on a winning note but the club has yet to name his replacement.
The Gunners finished sixth this season after missing out on the Champions League last term for the first time in 20 years.
Neville, speaking on Sky Sports after the final whistle, called on the Arsenal hierarchy to make clear their ambitions and warned the new manager faced a "big job" that could take several seasons.
He said: "What worries me a little bit is: what is the order coming from the boardroom to the new manager? Is it to win a league because, if it is and we believe what we read in the media, Luis Enrique was too expensive.
"He wanted a £250m war chest over two years. That could win you the league so the board seem at the moment to have reneged on that, saying it's too expensive. So what is the order? The order has got to be that we want to get back into the Champions League.
"If it's to win the league I think, you're talking three seasons to get there and £300m or £400m. If it's to get back into the Champions League you are probably talking £150m. You are also going to need a bit of luck.
"Antonio Conte, Jose Mourinho and Pep Guardiola are being asked to win the league. Winning the league is everything or you are out, simple as that, whereas at Tottenham and Liverpool there is an acceptance that the budgets and spending aren't as big.
"So what are the orders from the board? What is the ambition of the board? What is the capability of the board to be able to invest to win the league? That's the all-important thing."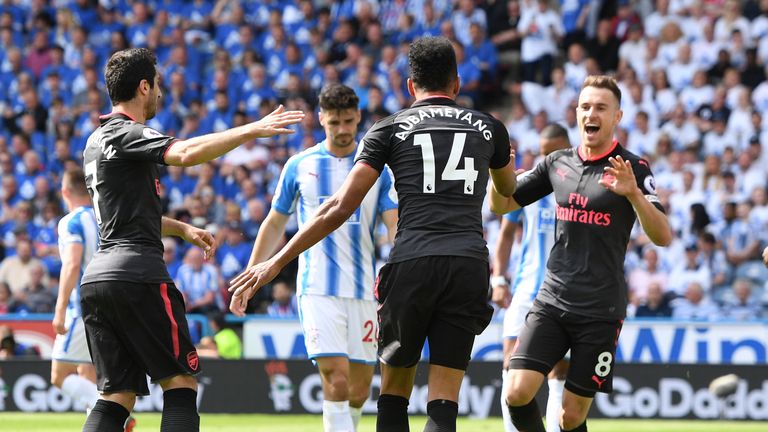 Pierre-Emerick Aubameyang, who scored the decisive goal at the John Smith's Stadium, joined in January for a club-record fee but Neville questioned the ability of some of his team-mates and pointed to multiple problems in the current squad.
"I look at that squad of players and I wouldn't know where to start," Neville said. "Who are you building the team around? Mesut Ozil? Are you going to rely on him and build the team around him? He's a talented player but I'm not sure.
"Alexandre Lacazette and Pierre-Emerick Aubameyang? Yes, maybe. You can think, there's my front two and Welbeck's got a talent. You might say, there's my front two with Ozil in behind but the rest of it? That's three, four or five transfer windows to sort that lot out.
"There's a culture problem, a mentality problem, there's talent problem and a leadership problem so there is a big job for the manager coming into be able to organize and manipulate that squad into something that looks like success."
Fellow Sky Sports pundit and Gunners legend Thierry Henry believes Wenger's successor will inherit a "good base" and called for him to be given "time".
"Whoever's going to go there is going to need time," the Frenchman said. "It's going to be a bit difficult because you are going to have a group that's been suffering recently, especially in the league, with consistency.
"You saw at home they can play against anyone and match anyone but then away from home they couldn't. They won at Huddersfield but they've had seven games away from home not winning. You can see there is something there but the consistency wasn't. You have a good front three and a good base. You can have guys that can work - but the new manager needs time."