England should take the opportunity to make changes against Belgium, says Gary Neville
Former England defender believes Gareth Southgate should make three or four changes
Last Updated: 26/06/18 4:00pm
Gary Neville believes Gareth Southgate should make "three or four changes" to his England starting line-up for their Group G encounter with Belgium.
England's game against Belgium at the Kaliningrad Stadium on Thursday is a fight to top Group G but with qualification already secured, Gareth Southgate has the opportunity to rest a number of his star performers.
Up and down the country the debate is ongoing as to what Southgate should do. Should he stick with the same side that secured wins against Tunisia or Panama and keep England's momentum going?
Neville, who worked as Roy Hodgson's assistant manager at three major tournaments, thinks Southgate should make changes.
"I take both sides of the argument, take one game at a time and do your job but I think back to France when they won the tournament in 1998," he told Sky Sports.
"They made nine changes for their final group game as they were planning to win the tournament and they felt giving their first XI a break was the right thing to do. I've seen England teams blow up at the quarter-final stage where they have run out of legs, where they have not been able to see the job through. I felt strongly that if we made more use of the squad we would have felt the effect of that later in the tournament.
"In Euro 2016, we made five or six changes for the third game with the feeling it would make us fresher for Iceland but it did not work out. People will look back and say it was the wrong thing to do.
"Roberto Martinez is planning on making changes as he's planning to win the competition. From an England view, it's important to give the squad faith and trust. If there are three or four changes to be made we should make them as you won't get a chance to make those changes. Now is the only time."
Martínez has suggested he will make many changes, with his star names likely to be rested.
Meanwhile, Harry Kane, who has five goals in the race for the Golden Boot, is reportedly desperate to play.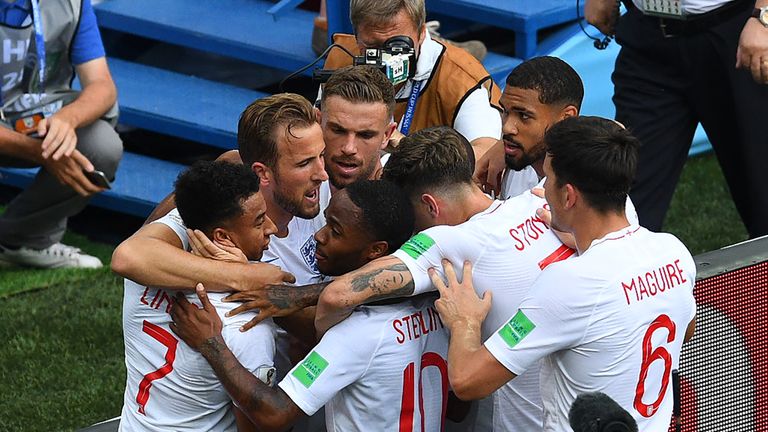 Neville thinks giving another striker some minutes against Belgium could be beneficial for England as could resting Jordan Henderson.
"Henderson, for example, who has played really well in the first two games, could be swapped with Eric Dier," he said.
"It's conceivable that we will need Dier at some point in the tournament, so why not give him a run out. It's conceivable we would need to play another centre-forward and it's important that they play well.
"There's three or four changes that I can think of that would be planning for the latter stages but also giving other people an opportunity, plus it would give a couple of players a rest."