MNF: Gary Neville revealed Raheem Sterling confided in him regarding abuse during Euro 2016
"He felt so targeted that he didn't know what to do about it."
Last Updated: 11/12/18 8:51am
Gary Neville has revealed Raheem Sterling confided in him regarding the "vicious" abuse he felt he was receiving during Euro 2016.
Sterling accused newspapers of "fuelling racism" with their portrayal of young black footballers after the Manchester City winger suffered alleged racist abuse in his side's 2-0 defeat against Chelsea at Stamford Bridge on Saturday.
Chelsea have since suspended four supporters from attending matches pending investigations into the alleged racist abuse.
Former England coach Neville revealed his meeting with Sterling, which took place before England's defeat to Iceland in the last-16 of Euro 2016 on Monday Night Football.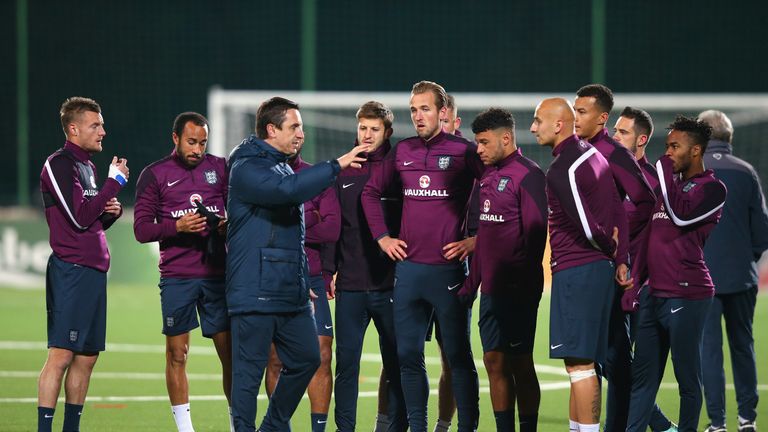 "He came to see me one on one in 2016, a few days before the Iceland game," Neville told Sky Sports. "He was getting absolutely battered going into that tournament, getting so much stick.
"We were aware that the fans, the media were on to him and asking a lot of questions about him. It then continued on into the tournament and into stadiums to a point where there were groans and little boos.
"It takes a lot for a player to come and see a coach. I was in the analysis room, he came in and started to download on me asking why this was happening and why it was so personal.
"He accepted that he would get criticism playing for England for his performance levels. He accepted he would be scrutinised as an England player and didn't want any special treatment - but that it was so vicious and that he felt so targeted that he didn't know what to do about it."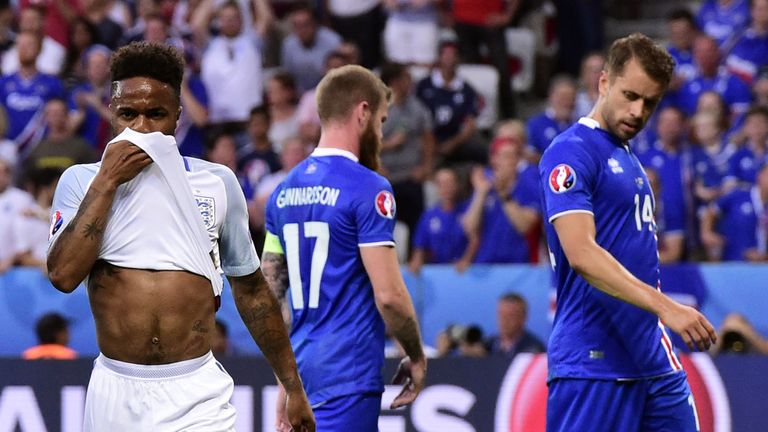 He added: "What I saw was somebody who has a great mentality and is tough but also a level of vulnerability in terms of how does he deal and cope with it, how does he come out of it?
"As a coach, on reflection, I didn't really know how to deal with it and I went into a protective mode and thought about how I would get one of our most important players ready for the next match," he added.
"I told him he was a great player and we loved him to bits, which we did - he played nearly all the games for us - and tried to almost patch him up to get him to a point where he can play without addressing the underlying issue. But on reflection now that may have been brushing it aside a little bit in all honesty.
"I told him he was strong and good enough to play for England and that it had happened to players before him. But there was a deep down understanding that there was a tonal difference to the attacks he was getting compared to others. Directly in that tournament, Harry Kane, who is the blue-eyed boy of English football, a sensational player we love to bits, was having a difficult time in that tournament and it was portrayed that it was because he was on corners.
"Raheem was having a difficult time and it was portrayed as other reasons, more personal reasons at times, and the language used towards him was difficult. I don't think he could understand and he was asking me why this was happening."
The former England defender then compared the treatment Sterling received to the treatment the likes of David Beckham, Wayne Rooney and Paul Gascoigne got during their international careers.
And Neville described the abuse aimed at Sterling in the media as some of the worst he's ever seen.
"Post-tournament we got knocked out and it was bad from a football point of view but the abuse he received, particularly in the media, beyond that tournament, and the language that was used, was something I've not seen before," he said.
"I've lived closely with David Beckham and Wayne Rooney, played in Euro 96 with Paul Gascoigne and seen a lot over the years, but there's a nastiness there now.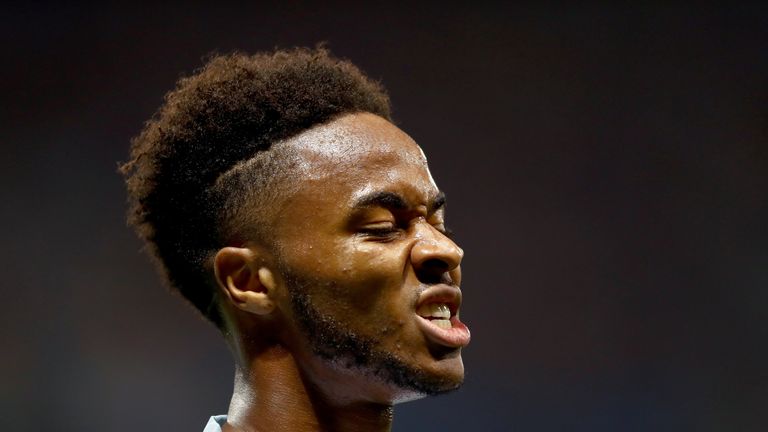 "I look back and think about 'walking on the other side', not dealing with the real issue, trying to patch Raheem up - was that the right reaction? He was and is willing to stand up and carry on playing to an outstanding level, but he's been carrying this now for years, this is not just a Chelsea fan at the weekend, it's been going on for years with him.
"It's a really difficult situation and one which I think how I would deal with if put in that situation again, how would I try and help him. He's a tough lad to come through everything he's come through and the scrutiny, to perform like he has done is a miracle almost."