Gary Neville says Manchester United must not be afraid to "lump it forward" when they host Chelsea on Sunday.
The Sky Sports pundit was speaking after watching Marouane Fellaini come off the bench to inspire Louis van Gaal's side to twice come from behind and draw 2-2 at West Brom on Monday Night Football.
Neville reckons his former club needs to find more consistency if they are to compete with a Chelsea side that is likely to target them from free-kicks and corners at Old Trafford.
And he says they should not be afraid to utilise the physical presence of players like Fellaini.


He said: "People say it's not the Manchester United way, but I don't get that. For 25 years, Manchester United as an option, not as a rule, would lump it forward. There's no doubt.
"It's not the way you start the game and it's not the way you try and win the game, absolutely not, but during periods of the season you're going to need that alternative. You're going to need that second option, that plan B or plan C. Don't be embarrassed, use it.
"I would say that on Sunday if Manchester United play with their starting team they'll have big problems from set pieces. You've got Costa, Ivanovic, Matic, Cahill and Terry – they are all six-foot-three and not just that, but they can head a ball and want to head a ball. They are going to have problems.
"There was Rafael and Blind marking on corners tonight. United are going to have to deal with that from a physicality point of view because Jose Mourinho will test them in areas they don't want testing.
"On Sunday they are going to have to make sure they match the power of Chelsea on set pieces and their strength.
"Fellaini could come in handy. Carrick is six-foot-one and there might be an option there. You've got to think about those things going into a game and I'm sure Louis van Gaal will."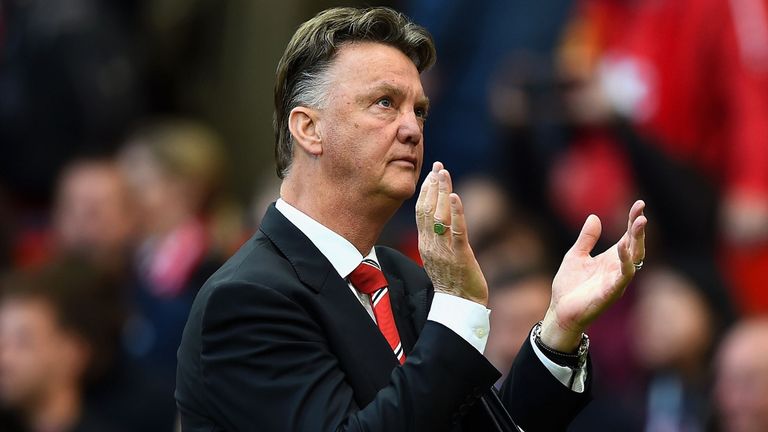 The draw at The Hawthorns leaves United in sixth place on 12 points, a return which Neville believes is below par given the kind fixture list that Van Gaal has enjoyed to date.
They now face title favourites Chelsea and Manchester City in back-to-back games and he feels they must establish a pattern of play quickly.
Neville added: "It's indifferent and it's up and down. I still don't see any patterns in their attacking play that are really exciting.
"Di Maria is the player. Every time he gets the ball he looks like he lights things up, he looks like the spark. In terms of connections between Di Maria and Van Persie or Van Persie and Falcao or Januzaj, there's not really that pattern and style at the moment through midfield.
"They are playing in moments. They are not playing in what I would call rhythm. That's the disappointing part.
"It's a new team. The back four is new and at times they struggled and at times they did well. You just get an indifference in sections of the game.
"Sometimes you watch them for 20 minutes, Leicester was the same, and you think 'something's happening here, they look good'. In the next 20 minutes it turns on its head.
"At the moment they are lacking that consistency right the way through 90 minutes and they are going to need a high level of consistency in the next two matches."