Sky Sports pundit Jamie Carragher looks ahead to the Super Sunday clash between Everton and Liverpool.
The former Liverpool and England defender has his say on Romelu Lukaku, Everton's recent struggles in the derby, the pressure on Brendan Rodgers and the emerging strike partnership between Danny Ings and Daniel Sturidge.
Read on for Carra's thoughts on the encounter...
Who do you see as favourites for the derby?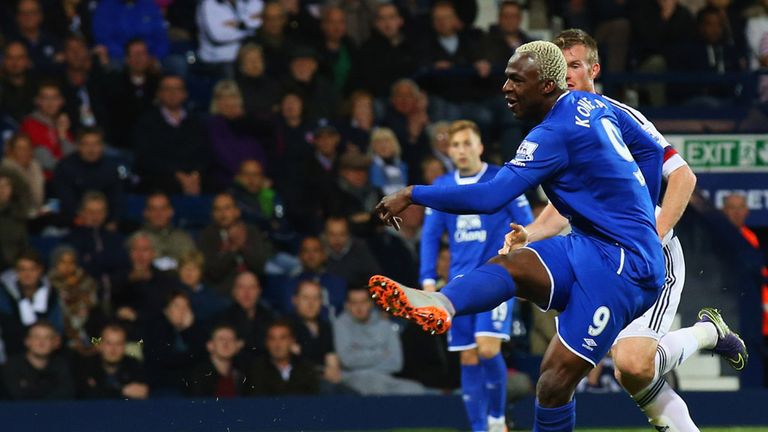 I see Everton as favourites for this one - it does not happen often I must say. Liverpool are seen as the 'bigger' club, they have spent more money and so are expected to win more trophies.
But the way Liverpool have been playing this season compared to Everton, I think Everton have the edge, and it is at Goodison obviously, which is in their favour. And I think the massive win that Everton had at West Brom, coming back from two goals down, gives everyone a massive lift at the club.
I can imagine the atmosphere now - the atmosphere is always good there in a derby game - but I think the roof is going to come off when the two teams come out, which puts it in Everton's favour.
One win in 17 for Everton over Liverpool - why is that?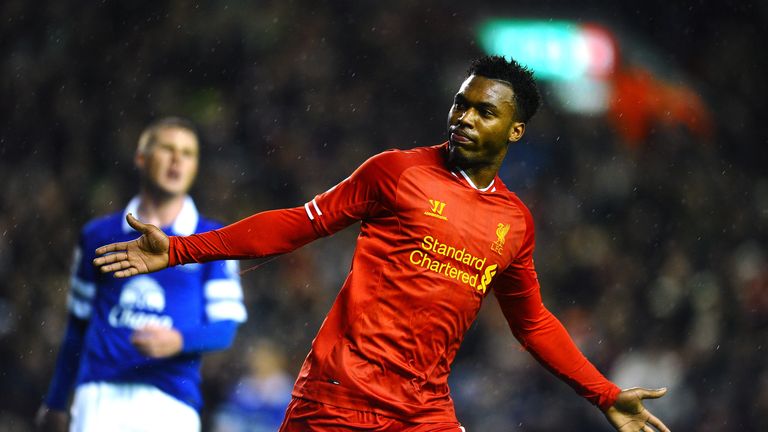 Before I got into the team, Everton bullied Liverpool, and looking at those stats, you would say that is maybe the case now in recent years, that is what Liverpool have done to Everton. It had to change from our point of view, especially when I was playing, as it was embarrassing for the club.
But that record is not something Everton can be too proud of - it is a poor record and considering some of the sides that they have had, we are not talking about a team fighting relegation year in year out. Under David Moyes and now Roberto Martinez they have had sides that have gone really close to qualifying for the Champions League places as well. So they have had really good players, really good teams, so that is probably more a question for them to answer really.
But from our point of view, it was a great record and hopefully it will continue!
What did you make of Romelu Lukaku on Monday Night Football - is he Everton's biggest threat?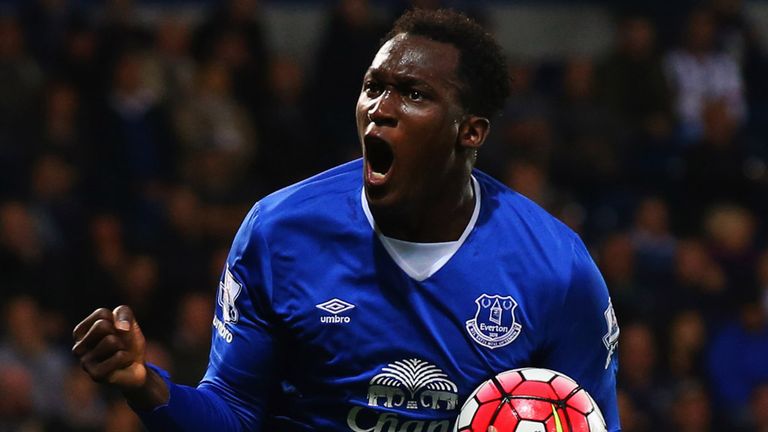 I think Everton have got a few threats - maybe on the back of Monday you may say Lukaku is the biggest now. But you look at the service coming from out wide from Deulofeu, you've got Barkley in behind as well, you've got McCarthy in central midfield, who is a fantastic player.
And I think that Everton have now got a lot of weapons really and credit to Everton for the players that they have brought in, Lukaku was their big signing a year or two ago, and he is the one who gets the goals for them. So with Liverpool's defensive record this season, he is certainly one to watch.
If Everton have Stones and Coleman back, how big a boost will that be for them for this game?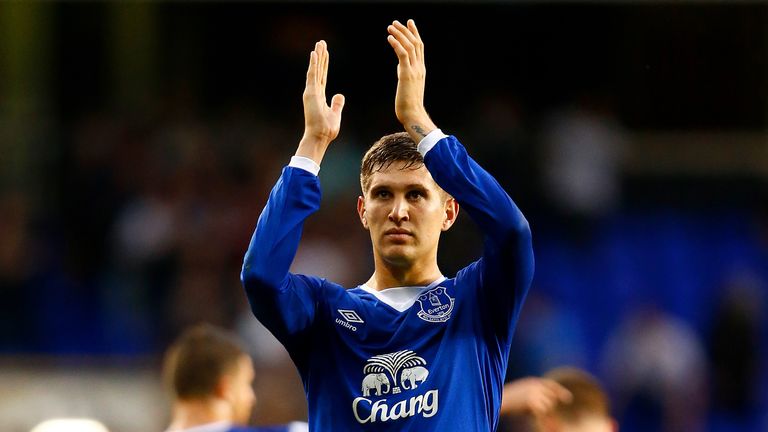 It will be a massive boost. I think they have Ramiro Funes Mori coming in and they have a couple of young players playing at full-back as well, who have done really well in the last couple of games.
John Stones is one of the outstanding centre-backs in the Premier League at the moment, just on his form this season, never mind what he has done before.


And I think in Seamus Coleman they have got one of the top right-backs as well. Everyone knows what he does - he gets up and down the pitch, he gives you everything, fantastic energy.
And I think that would be a massive boost for Everton as well to see those two names on the team sheet for their back four, and the crowd before the game, and also the players, that will give them that extra little bit of confidence.
How do you feel Brendan Rodgers is coping with the pressure at the moment?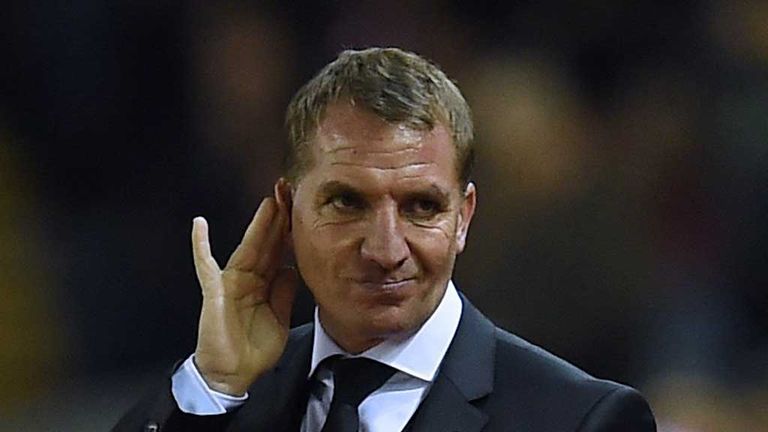 I think he is coping well. They have had an upturn in terms of performances to start with against Norwich and then Aston Villa, which got him the win and the three points. Now it is vital for Liverpool to build on that, as you do not want to go into the international break on a bad defeat in the derby game on the back of winning a game and a decent performance against Norwich.
Liverpool now need to start building something, because the start of the season has been too stop-start. They started well in the first two or three games, but then went completely off the boil, and now they seem, with Sturridge back, to be coming back to what you would sort of expect.
So this is a huge game for Liverpool - you do not want to go into that international break on the back of a big defeat to Everton.
What do you make of the strike partnership between Ings and Sturridge?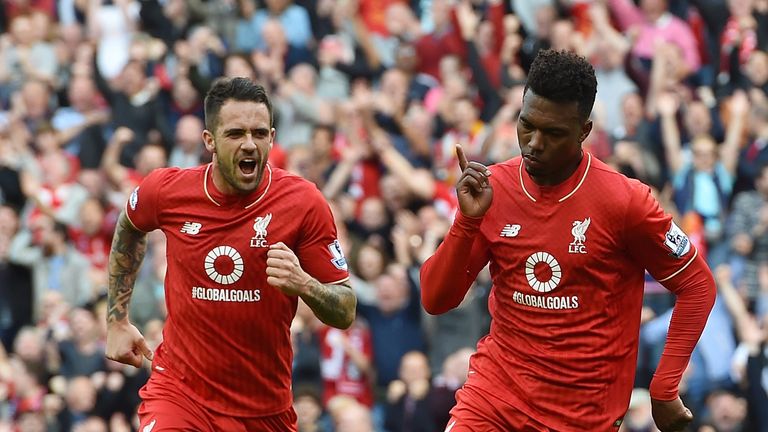 I think there are really good signs - I watched them against Aston Villa and that is the first game they have started together, and there were lots of things for Liverpool supporters, and the management staff and Brendan Rodgers, to be really pleased with.
Christian Benteke has been the big-money signing - he is out at the moment - but you could argue that Danny Ings has been Liverpool's best player this season. Every time he has come on, he has made an impact, he has got goals, and there looked like there was a little link there with Sturridge.
It is early days, but Sturridge coming back and getting the goal, Ings with his pressing and closing down, his chasing things in behind, and also very good on the ball - subtle touches, he set up Sturridge for his hat-trick with a fantastic flick round the corner - so there were signs. It is early days, but if Liverpool are to win this derby game, then they will need those two to be on top form.
Are you disappointed to see so few Merseyside players involved in this derby?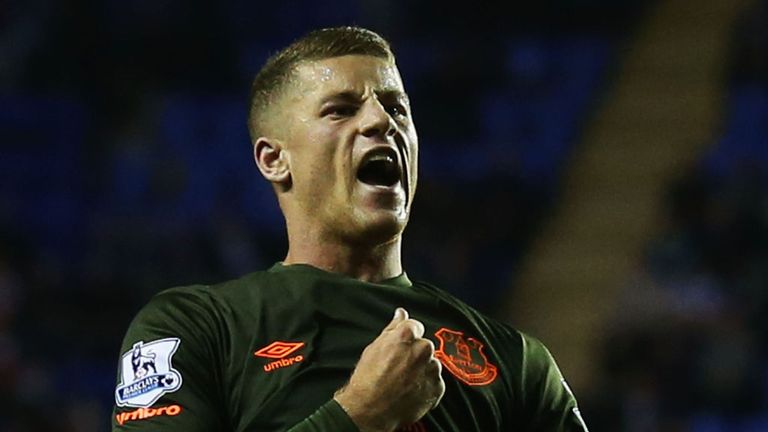 Yes I am. I love to see local players playing, especially for my own club at Liverpool, but still I loved seeing Wayne Rooney coming through for Everton. And Ross Barkley now - I love watching that lad play, I think he is a brilliant player.
Even though Everton are a rival of Liverpool, and even in this derby game, I hope that Liverpool win obviously - but I hope that Ross Barkley plays well, maybe gets a goal and does something because I love seeing players from my own city do well. Whether it is for Liverpool or Everton, I am as delighted as any Evertonian when I see a local player coming through for them.
Watch Everton v Liverpool followed by Arsenal v Manchester United on Super Sunday from 12.30pm. Watch for £6.99 with a NOW TV Day Pass