Football Expert & Columnist
Manchester City must strengthen ageing defence next summer, says Jamie Carragher
Last Updated: 08/12/15 12:12am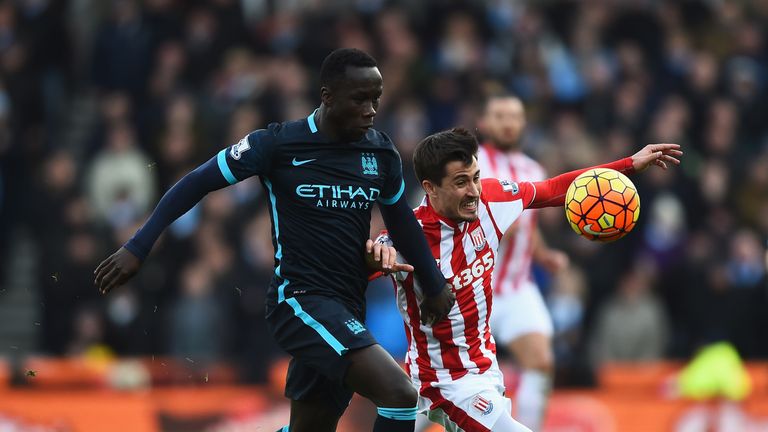 Manchester City must bring in reinforcements at the back next summer after their ageing defence were guilty of more errors at Stoke City on the weekend, according to Sky Sports pundit Jamie Carragher.
Man City lost 2-0 at the Britannia on Saturday lunchtime, with Marko Arnautovic - playing on the left-hand side of Stoke's front three - scoring a first-half brace to see the visitors lose hold of top spot in the Premier League.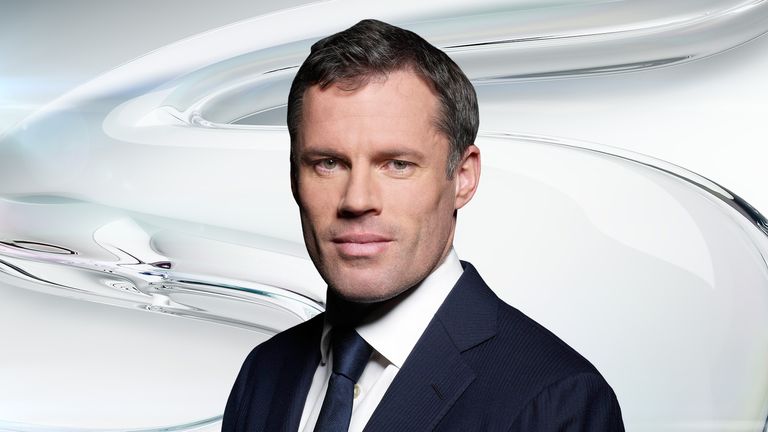 In the summer, they (Man City) could be needing one or two players, but you think of the money they have spent, £70m on two centre-backs, and they can't play without Kompany.
Jamie Carragher
Both of Arnautovic's goals were identical, with the Austria international catching Bacary Sagna out of position, before running off the back of the City right-back to pounce.
And Carragher, speaking on Monday Night Football, thinks Sagna's lethargy is symptomatic of City's current problems at the back.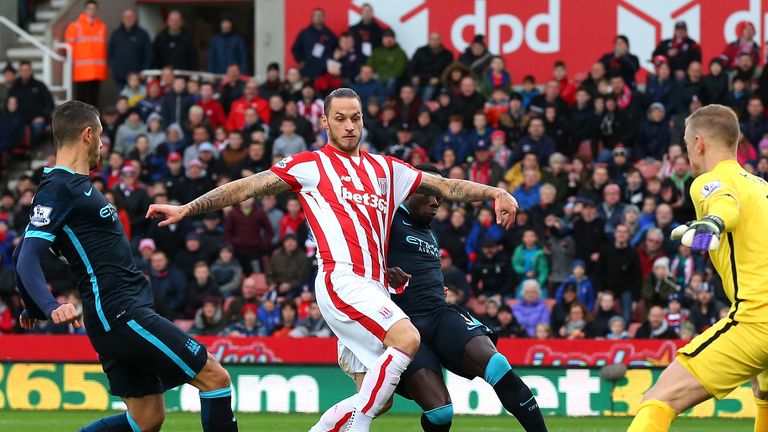 "There was plenty of evidence of lazy defending," said the former Liverpool and England defender. "Lazy defending for me means 'won't run'. I saw signs on the weekend of something worse - 'can't run', which could be a bigger problem for City going forward.
"We talk about lazy defending and I tell you what I mean by that. Sagna should be turning around and being on his toes [for Arnautovic's first goal] so he can see the ball and his man. You have to be able to see your man as a defender. When I talk about lazy defending, I mean not getting in position early and then walking.
"But the bigger worry is can't run - Sagna has three or four yards on Arnautovic, but who gets there first? Sagna is looking over his shoulder and does not know where he is, but he still gets there first.
"The reason I am talking about Sagna is that he is now 32, almost 33, and has played 26 games this season for club and country and it looks like it is too much for him.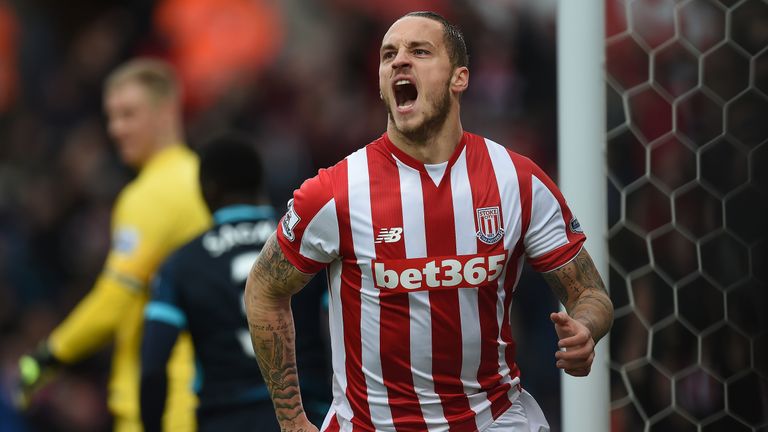 "But his body position is wrong [for Arnautovic's second goal]. He has to be facing the player and also as a defender you have to be inside the attacker, but Arnautovic is inside him and he has to be back round and that is the lazy bit there.
"And if he gets in position early, the goal does not happen. Then he is walking, walking and suddenly Arnautovic is gone and he can't run."
However, Carragher does not think it is just Sagna to blame for City's current struggles at the back, but the defence as a whole.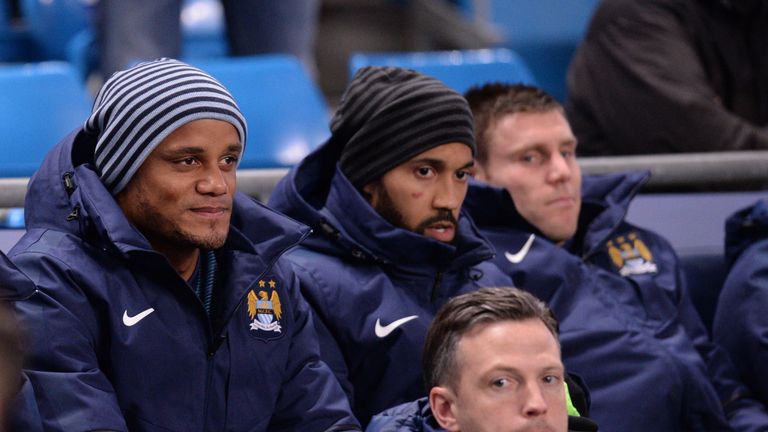 "Now it was not just him, the centre-backs were very poor on the day as well, especially [Martin] Demichelis. And for his age, I am talking about 'can't run'. This is always a tell-tell sign of a player like Demichelis that when you get to the age he is, which is 34, you drop deeper. We've all done it."
Carragher does not believe the return of injured captain Vincent Kompany will immediately fix all of City's defensive issues either.
"Now a lot has been made over the weekend of City missing Vincent Kompany, of course, but this has nothing to do with Vincent Kompany," said Carragher. "In relation to this game, you think of young, energetic attackers running in behind them.
"Who did that last weekend or so? Liverpool. Who were the other team you would say is the most energetic in the league? Tottenham have done exactly the same. Now three of this back four - Sagna, Kolarov and Demichelis - played in all of those games."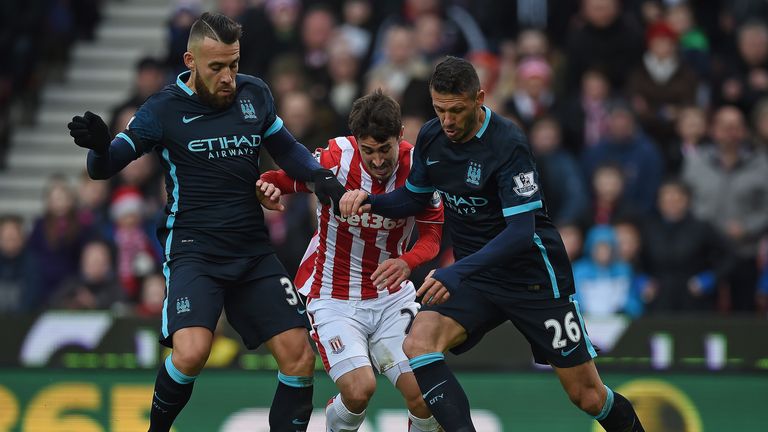 And with three of City's starting back four at Stoke in their thirties, and doubts over both Eliaquim Mangala and Nicolas Otamendi, Carragher predicts another busy summer in the transfer market for manager Manuel Pellegrini.
"Of course they miss Kompany, but all those players are in their thirties," Carragher said. "And in terms of City and the bigger problem going forward, they have spent big money in the attacking areas in Sterling and De Bruyne, because they felt they lacked pace. And I think they have both done OK, they have both done well.
"I think they may have this problem again in the summer with these because of the age of those players and the youngest one they have got is Mangala, who is not good enough. He has been here 18 months and had his time and I think City know that as well; they tried to move him on to Valencia.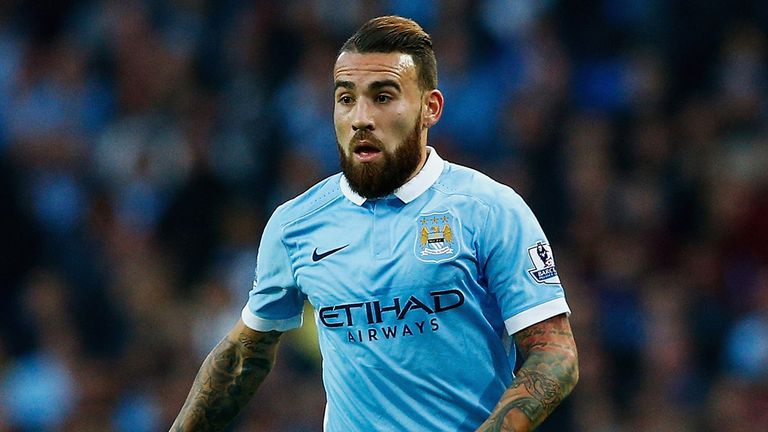 "And Otamendi has come in as well, another one in his twenties, who is still yet to show us what we think he may be capable of. But he is struggling as well.
"So it looks like in the summer they could be needing one or two players, but you think of the money they have spent, £70m on two centre-backs, and they can't play without Kompany."