Sky Sports pundit Jamie Carragher picks out his top five saves from the Premier League in 2016.
As the year comes to an end, Sky Sports are looking back at some of the best moments from a dramatic and historic 12 months in football.
Carragher has chosen title-winning Kasper Schmeichel and his superb stop against West Ham in a crucial April encounter as his top save of the year, and you can see the other entries in the top five below...
1. Kasper Schmeichel - LEICESTER v West Ham - April 17
CARRA SAYS: This was a huge game for Leicester. They got a late, late equaliser in the 2-2 draw, with 10 men after Jamie Vardy was sent off, and that kept their momentum going on their way to a title win.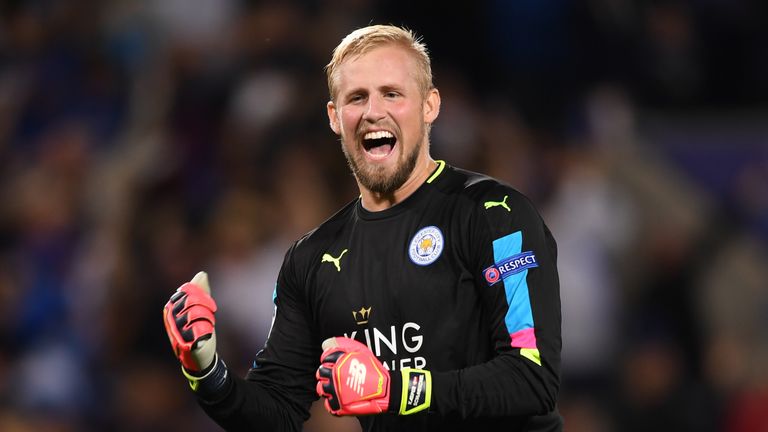 Cheikhou Kouyate's header looks destined but for Schmeichel's finger-tip save, and the West Ham fans thought it had gone into the net at the other end of the ground as it rolled across the line. Schmeichel was so instrumental for Leicester, and this was one of his saves of the season.
2. Lee Grant - Man Utd v STOKE - October 2
CARRA SAYS: It's about as one-on-one as you can possibly get, and Lee Grant somehow keeps Ibrahimovic out. The Swede has so much time to himself from eight yards to pick a corner, which he does with a pacey side-footed effort, but Grant is down before the ball leaves his foot.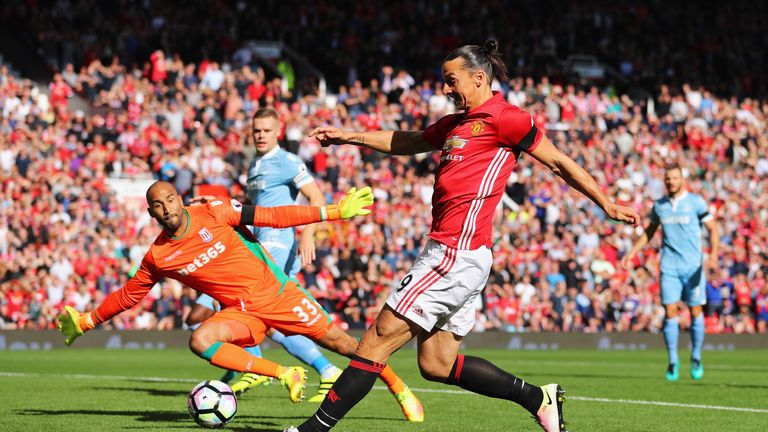 'Keepers train every single day on their reactions and getting up for the second ball, which Grant does again here to keep out the rebound. Classic goalkeeping. 
3. Victor Valdes - MIDDLESBROUGH v Chelsea - November 20
CARRA SAYS: Although Boro lost this game, Valdes' save was a joy to behold. Pedro looks nailed-on to score from close range, but Valdes does everything right, making the goal as small as possible.
It's finger-tip from the former Barcelona man, who has improved this season. 
4. Jordan Pickford - SUNDERLAND v Everton - 12 September
CARRA SAYS: Young Jordan Pickford is one of Sunderland's biggest positives so far this season, and we could have picked several of his saves in the top five in truth.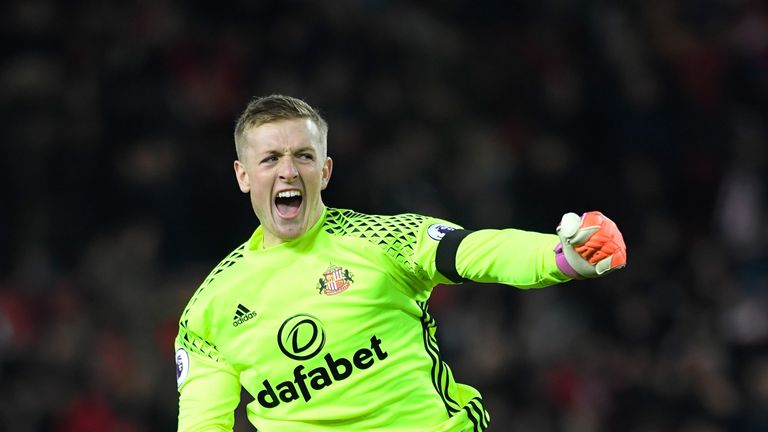 Romelu Lukaku is in acres, and has time to put plenty of pace behind his header. At first glance it looks like it is directed down the middle of the goal, but looking at the replay, you can see the fantastic reaction from Pickford to claw it away. We'll be seeing plenty more of these types of saves from the 22-year-old, I'm sure. 
5. Boaz Myhill - West Brom v TOTTENHAM - April 25th
CARRA SAYS: In the same way that Leicester's last-gasp draw against West Ham kept their positive momentum going, this home draw with West Brom seemed to halt Spurs.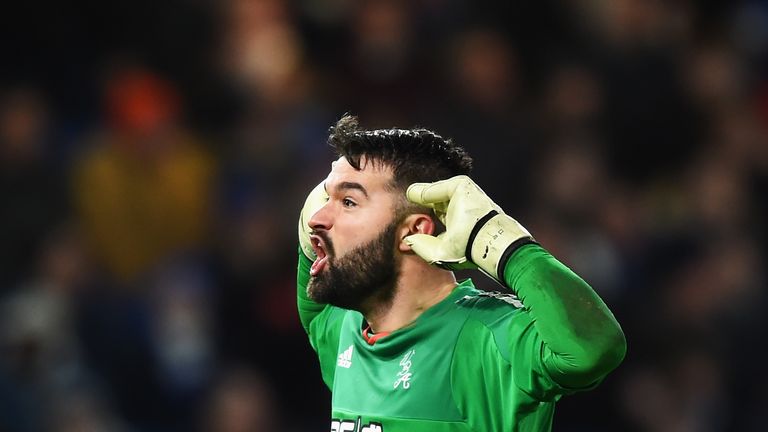 It was a Monday Night Football fixture, and many expected Spurs to continue their form after thumping wins against Manchester United and Stoke. This was one of a few saves from Myhill that night, and his reactions to turn Harry Kane's effort onto the post are superb. It was one of those key moments in a key match.