Football Expert & Columnist
Tottenham must change big-game record to win trophies, says Jamie Carragher
Last Updated: 14/02/17 9:04am
Mauricio Pochettino and his Tottenham players must change their record in big matches if they are to bring silverware back to White Hart Lane, says Jamie Carragher.
Spurs suffered a setback in their title bid on Saturday, with a 2-0 defeat at Liverpool in the Premier League extending a wretched series of results away from home against top teams.
Since August 2014, Tottenham have won just once in 15 away games against the other teams currently in the Premier League top six.
That streak reflects a wider issue Spurs have in big matches since Pochettino's appointment. Their record against Liverpool, Chelsea, Manchester United, Manchester City and Arsenal across all competitions plus Champions League fixtures reads: nine wins out of 37 matches.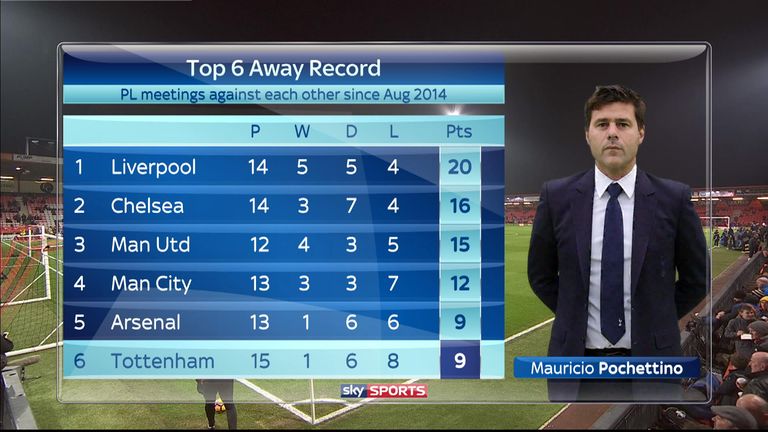 It's a problem Carragher believes they have to address. "I was so disappointed with Spurs [against Liverpool]," said the Sky Sports pundit on Monday Night Football. "It was going back to a Spurs performance you'd see 10 or 15 years ago. That's not Pochettino and it's not this Spurs team.
"The reason I'm highlighting this is I'm a massive fan of that manager, that team. They can't be remembered over the next 18 months, two years, as a team who didn't win anything.
"I've seen it too often with Spurs, they fail to turn up in big games, maybe going back 20 years. Is it a belief thing? Is it a mentality thing, ingrained in the club?
"If that doesn't change, they are going to become like Leeds. Fantastic Leeds, got to the semi-final of the European Cup - so what? They didn't win anything.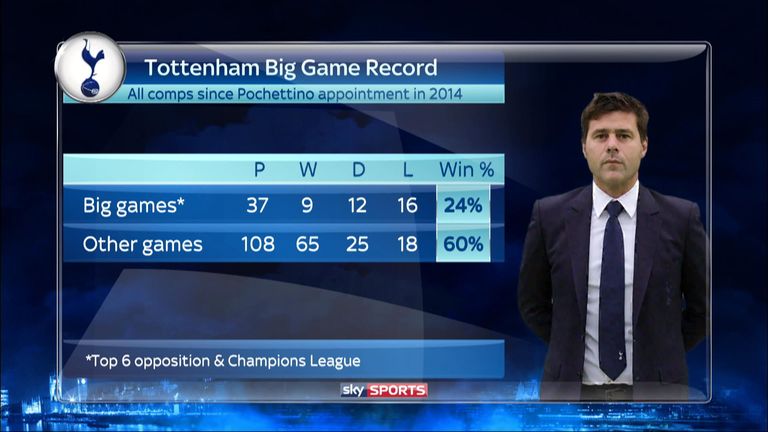 "At the end of their time at Tottenham - maybe in 10 years' time, maybe in two years, I don't know - you want to be able to say 'I've won that'. Show us your medals. If they don't win big games, they're never going to get there.
"I'm not questioning them for not winning the league or the Champions League, but go and win an FA Cup. Go and win the Europa League. They should be the best team in the Europa League, the players they've got now.
"But if they don't win big games and change these stats, they'll never win anything."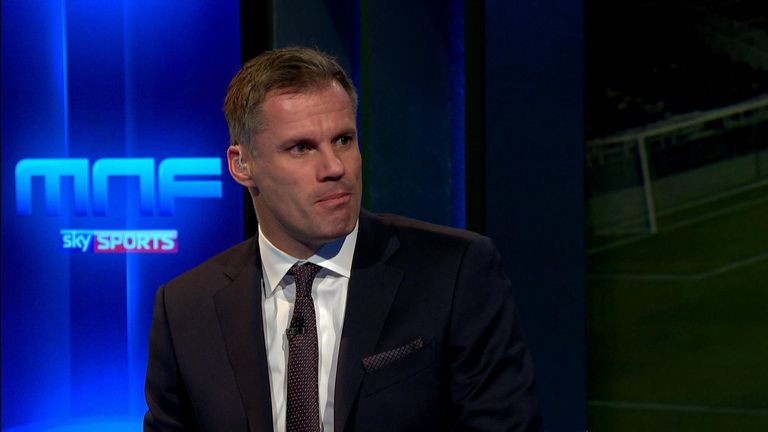 If Tottenham don't win big games and change these stats, they'll never win anything.
Jamie Carragher
Gary Neville was also critical of Tottenham's "timid" display at Anfield and says that away at Liverpool, Manchester United and Manchester City, they have looked a different team to how they play at home.
However, he also raised a couple of mitigating factors.
"I don't think they should be judged the same as the other sides in the top six," he told Sky Sports.
"One, is their net spend is £11m. To transform the mess Pochettino's done in three years from where Spurs were to where they are now is a big job.
"The second one is why I have a lot of sympathy for them - their average age. It's the youngest in the division.
"I've loved watching Spurs over the last three years, I think the coach is fantastic. I think his interview after the game on Saturday was massive frustration. He'll be sensing they're a young team, they need education, they need time to grow but they're a bit timid in these matches.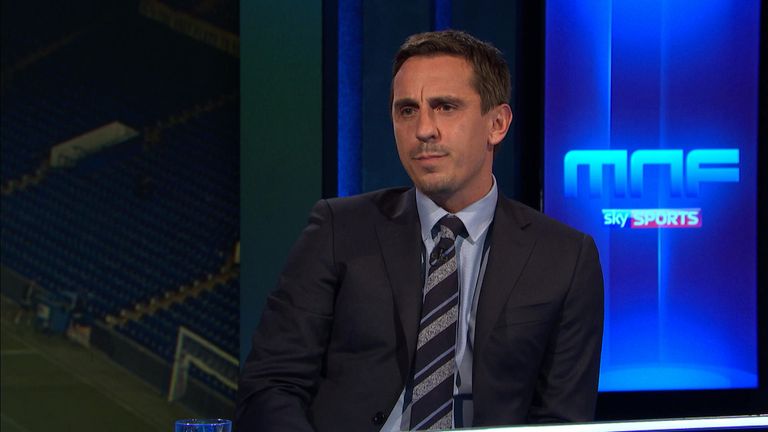 They've got to mature as young players and develop that belief, because they're better than what they're showing away from home.
Gary Neville
"When I watched them at home against Manchester City it was one of the best things I've seen. They ran all over them. Proactive, front-foot, pressing the ball everywhere on the pitch, almost eating their opponents alive. Then they go away from home and that belief and confidence saps from them.
"They've got to mature as young players and develop that belief, because they're better than what they're showing away from home.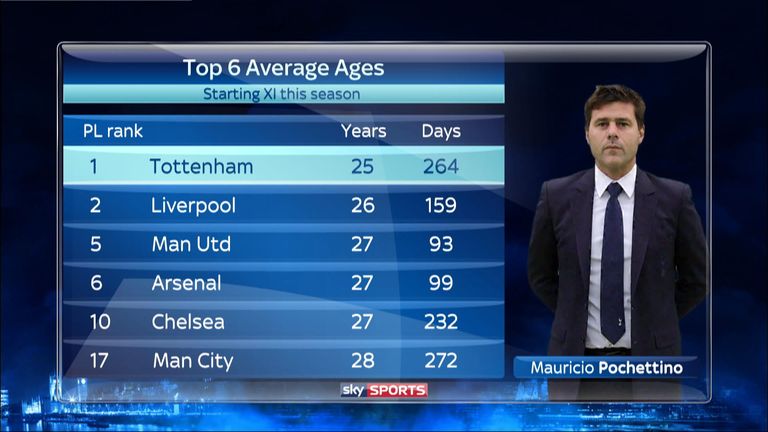 "I think there's still a little bit of time, education, growing to do as a team. But in the next 18 months Pochettino will want them to get to that point where they're not timid in away games. They've got to go there and go for it. Go for Liverpool, go for Manchester United, go for Manchester City. They can't do it at home and then go away and not do it.
"But I've got a little bit of sympathy for them because of those two things."