Belgium's Eden Hazard has played down the comments he made about team-mate Romelu Lukaku after their 3-0 win over Panama.
Dries Mertens put Belgium ahead just after the break before a Lukaku double sealed the win in Sochi.
Belgium were criticised for their first-half performance and Hazard said he had to speak to his team-mate at half-time to talk about how he felt he was "hiding up front". He later admitted he did not "regret what he said".
Speaking to Sky Sports News' Gary Cotterill, Hazard said: "As the captain, even if I am not the captain I can talk, on the pitch I try to give my best, if I can help players to be better - I will."
"I just told Romelu [Lukaku] if we want to win the game we need him, not just as a scorer to score goals, but we want him to be involved in the build-up.
"We just talked normally and we won the game in the end so it was fine."
Hazard had told the BBC "it was not easy playing with a man missing" but when he was in the game he created some "magic".
Head coach Roberto Martinez gave his players Wednesday off before they take on Tunisia on Saturday in their second Group G match.
They face England on June 28 in their final group game - something the Chelsea striker is looking forward too.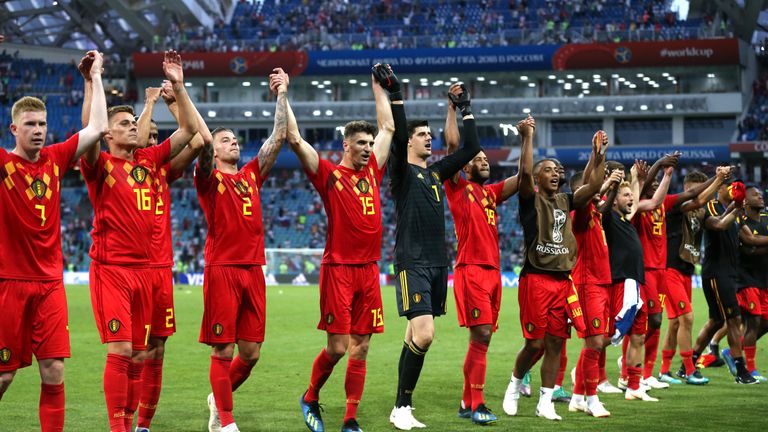 "You never know what can happen against England - they have good players, they are strong. We saw against Tunisia they can create a lot of chances," Hazard added.
"If we win against Tunisia it is going to be easier for us. But I think against England it will be a good game to play. We will see after the game.
"To play against my second country is always good and against France so it is all in our hands to do something good."