Premier League opens its doors to the media to see how VAR will work next season
Last Updated: 11/05/19 10:33pm
Referees boss Mike Riley has said the introduction of VAR into the Premier League is the biggest change he has seen to how matches will be officiated.
VAR was used in the 2018 World Cup, has been implemented into Italy's and Germany's top divisions and has been trialled in some FA Cup matches and Carabao Cup games.
On the final day of the Premier League, 'non-live' trials will be carried out for the final time before VAR becomes reality at the start of next season.
Former Premier League referee and head of the Professional Game Match Officials Limited (PGMOL) Riley says it will improve the standard of refereeing.
"This is probably the most fundamental change to the way games are officiated," he said.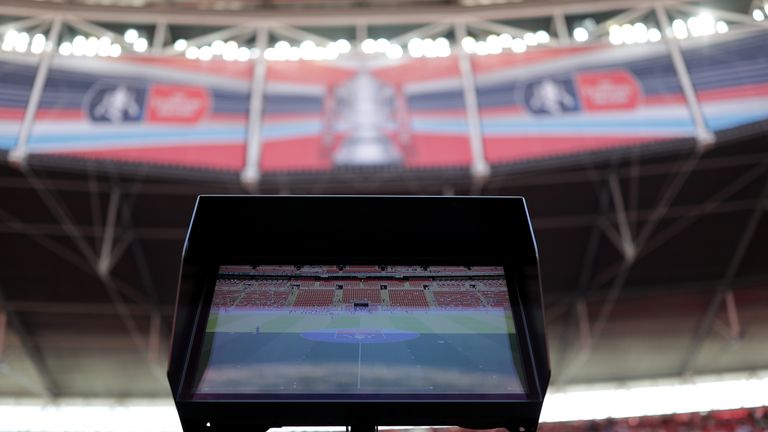 "What you will end up with is better quality decision making.
"The human eye can't detect the margins that you can through technology."
VAR was used to dramatic effect in the final minutes of Manchester City and Tottenham's quarter-final second leg in the Champions League as Raheem Sterling had a goal disallowed for an offside in the build-up.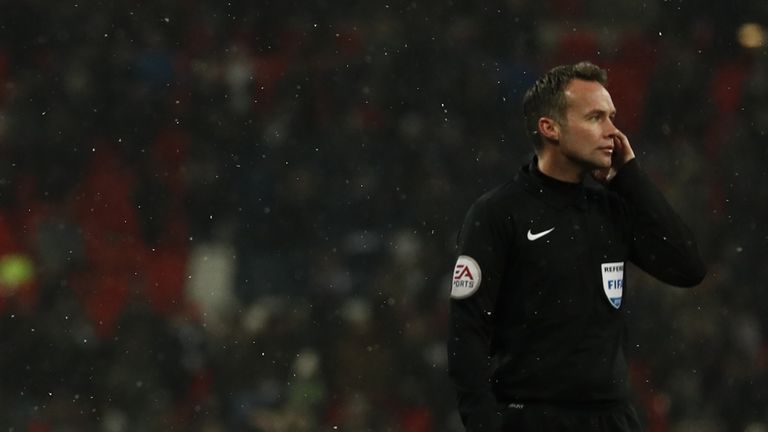 Riley says the longer VAR is in place the more it will improve.
"It takes us on average 29 seconds to do a check. We do eight of them a game," he said.
"Where we change a decision on average it takes us 90 seconds, and we don't think that's a bad place to start. Our challenge over time is to make that even less."
Title race final day live on Sky Sports
The last act of The Run In will be shown live on Sky Sports on a defining final day of the Premier League season.
Manchester City's trip to Brighton is live on Sky Sports Main Event from 2.30pm, while Liverpool vs Wolves at Anfield is live on Sky Sports Premier League from 2pm on Sunday, May 12. Kick-off for both games is at 3pm.