Paul Merson's predictions: Leicester to draw with Chelsea on Monday Night Football
Last Updated: 13/12/15 7:04pm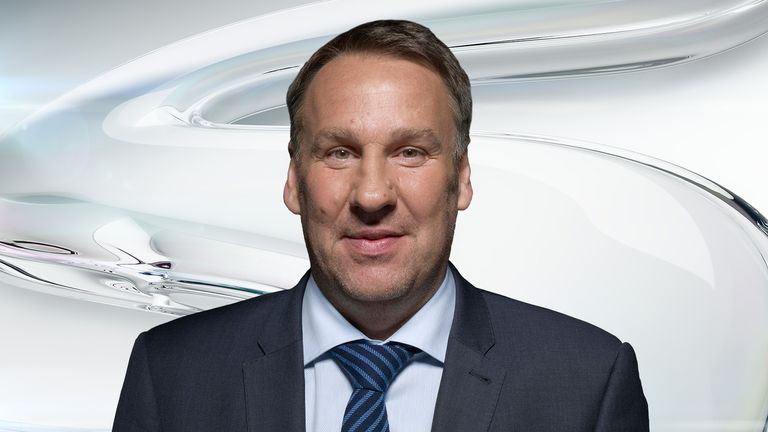 Paul Merson is back with his Premier League predictions, and tips Bournemouth to hold Manchester United on Saturday Night Football.
The Magic Man also sees Chelsea drawing 2-2 at leaders Leicester City on Monday Night Football, and predicts comfortable wins for Arsenal at Aston Villa and Tottenham at home to Newcastle.
Liverpool will bounce back from their defeat by Newcastle with a narrow win over West Brom, and Stoke will go to injury-hit West Ham and come away with all three points, according to Merse. 
Leicester v Chelsea (Monday Night Football, 8pm, live on Sky Sports 1 HD)
This is must-win for Chelsea. There are 14 points between them and the top four, but I think they need to be judged on how many points they are off Leicester.
They're 18 off Leicester, but for me the Foxes are not going to be winning the league come May. If they come anywhere in the top four, it will be fourth place. So for Chelsea, Leicester are the side they need to chase down.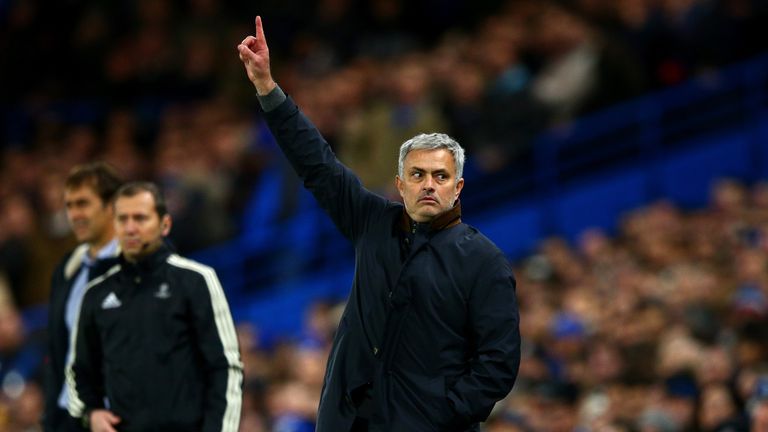 We say every week Chelsea will win this game, win seven on the trot and be fine, but they did not look like winning against Bournemouth. They kept the ball forever and did not look like scoring.
This is a really, really hard game to judge. Chelsea haven't really ripped anyone to shreds this season, although they did play well against Porto. I'll go 2-2.
PAUL PREDICTS: 2-2 (12/1 with Sky Bet)
Bournemouth v Manchester United (Saturday Night Football, 5.30pm, live on Sky Sports 1 HD)
Bournemouth are coming off the back of two fantastic results, and Man Utd will be licking their wounds after a nightmare in Wolfsburg.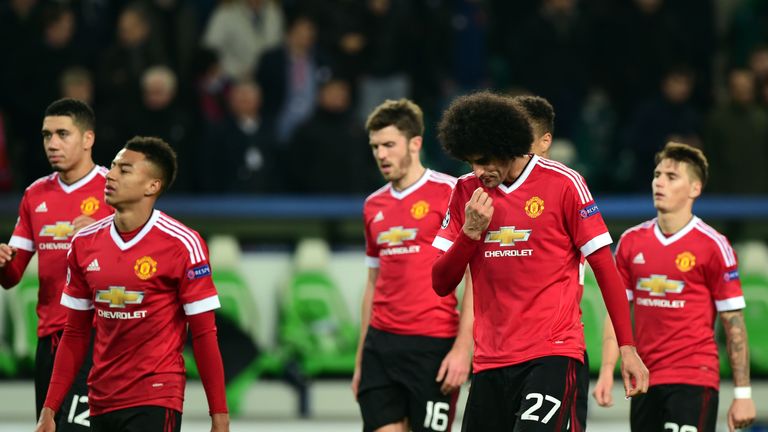 I'm going 1-1, I don't see Man Utd winning this. The easy thing is to keep clean sheets, but you've got to score at the other end.
When Man Utd had to go and win a football match, like the other night, they concede three, and it could have been so much more. David de Gea made worldy after worldy in goal.
I think they've been papering over the cracks, and the cracks really showed the other night. I don't think they're as good as people think they are.
PAUL PREDICTS: 1-1 (9/2 with Sky Bet)
Aston Villa v Arsenal (Super Sunday, 1.30pm, live on Sky Sports 1 HD)
Villa are slightly better under Remi Garde, but you can tell they have no confidence. I know Liverpool were supposed to turn up against Newcastle and turn them over, the same as people expect Arsenal to do on Sunday.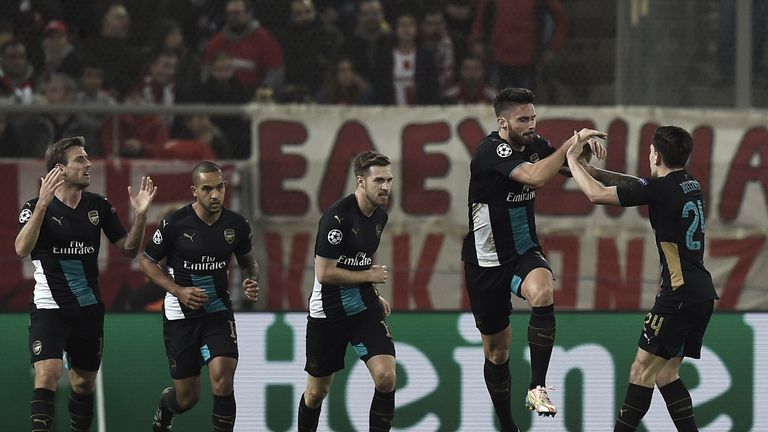 But Newcastle have a bit more about them; I look at Villa's team and think: 'Who's going to hurt Arsenal?' I can't see anything but a comfortable win for Arsenal. You try and make a case for Villa, but I struggle.
Arsenal will be bouncing after a big escape in the Champions League group stages. They wasted points last month, and the next few games after Villa - Man City (h), Southampton (a) and Bournemouth (h) - are huge for them. That busy Christmas period always is.
PAUL PREDICTS: 0-3 (10/1 with Sky Bet)
Tottenham v Newcastle (Super Sunday, 4pm, live on Sky Sports 1 HD)
It just shows how ruthless this league can be sometimes. Newcastle beat Liverpool and then have to go to White Hart Lane, against a Spurs side who have lost just once this season.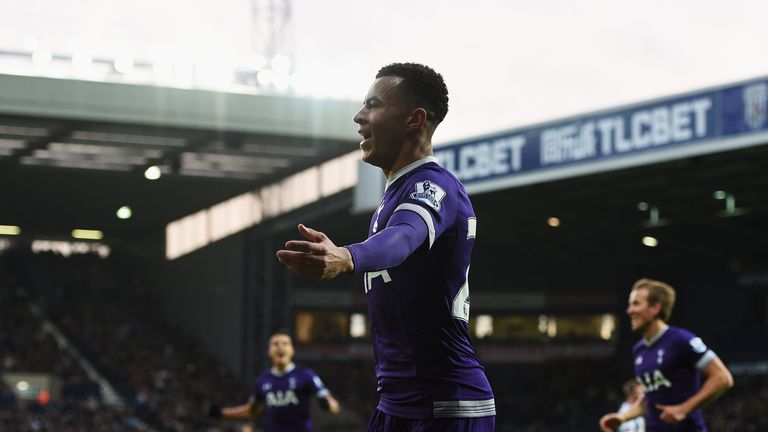 But I think Spurs are getting into that mould at the moment, they're maybe a tad tired, and they look to be going out with the attitude of making sure they don't lose the game before they go out to win the game.
Newcastle's result was phenomenal, but I do expect Spurs to win this, they are a good side with in-form players. They need to break down the brick wall here after two draws.
PAUL PREDICTS: 3-0 (17/2 with Sky Bet)
Norwich v Everton (Saturday, 12.45pm)
I'm going for an Everton win. Romelu Lukaku is on fire, and I think they're better suited away from home. I know they've only won twice away this season, but they do create a lot of chances.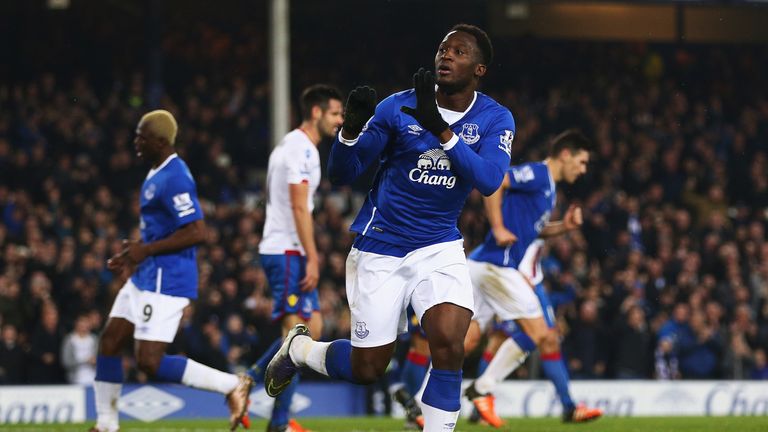 Norwich have a go too, and I think it will be an open game at Carrow Road, but Everton will punish them with Deulofeu, Barkley and Lukaku all clicking in the last four or five weeks.
Norwich are inconsistent but their heads are above water. They're hard to judge, but it was a stinky result at Watford, and then with Newcastle and Bournemouth winning too to compound it. It's so unpredictable down the bottom, as well as the top.
PAUL PREDICTS: 1-3 (10/1 with Sky Bet)
Crystal Palace v Southampton (Saturday, 3pm)
I think Palace find it hard breaking teams down when the opposition have 10 behind the ball. Southampton have hit a bit of a brick wall, they battered Villa for 40 minutes but missed big chances, and then it fizzled out.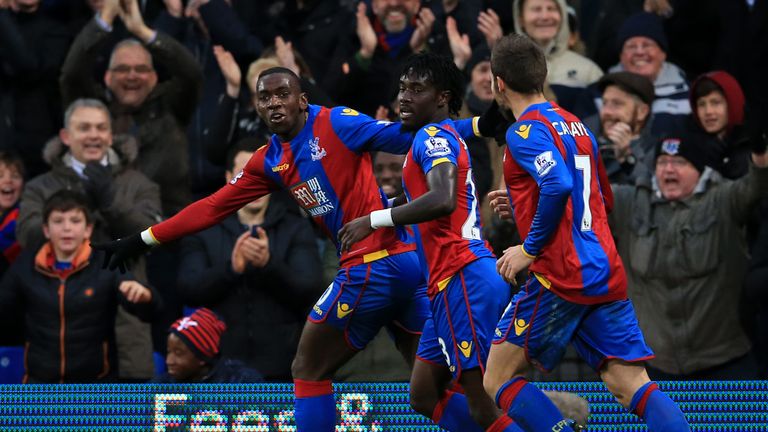 You could sense the frustration with Ronald Koeman after the match, and they're four without a win an in danger of falling behind a bit.
Palace are susceptible to the odd strange defeat, but overall they tend to be hard to beat. Score draw for this one.
PAUL PREDICTS: 1-1 (9/2 with Sky Bet)
Man City v Swansea (Saturday, 3pm)
Swansea; no manager and can't buy a win. I see the misery continuing here before they get a new man in.
Manchester City were good in the second half against Borussia Monchengladbach, despite getting battered at Stoke. But with Wilfried Bony against his old team, I can't see anything other than a win.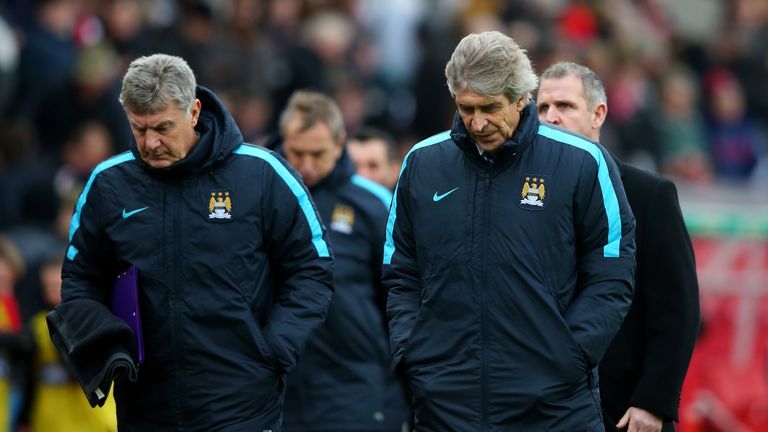 City don't really play attacking, free-flowing football away from home, and don't score many on their travels either. Sometimes they don't pick themselves up, but I can see it here.
PAUL PREDICTS: 3-0 (8/1 with Sky Bet)
Sunderland v Watford (Saturday 3pm)
I don't like going against Watford now - Deeney and Ighalo are the perfect front two for a promoted side, and they're solid from the back too.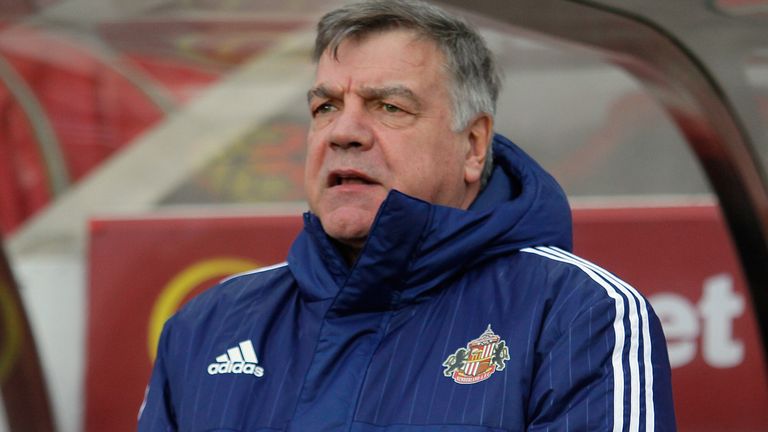 Sunderland are probably looking at this and seeing it as must-win after the defeat at Arsenal, but Sam Allardyce is a fantastic manager, different class and will do the job regardless. 
He's dragged them out of it a bit already, but I can see Watford holding them here.
PAUL PREDICTS: 2-2 (14/1 with Sky Bet)
West Ham v Stoke (Saturday, 3pm)
It was a fantastic result for Stoke the other day, and with West Ham getting all these injuries and stumbling slightly, I can see Stoke compounding the misery.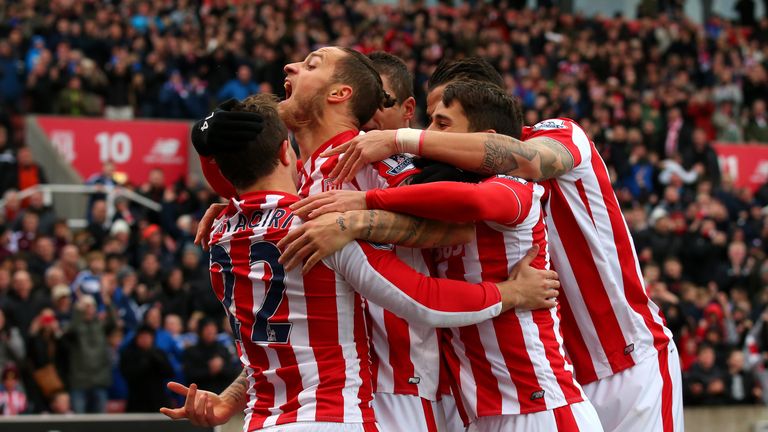 They're starting to click; Arnautovic, Shaqiri, Afellay and Bojan combined against Man City and looked like the Harlem Globetrotters. When they all connect they're so good, but they can also be the other way, a bit soft.
But I don't like going against them, they're a good team, and this would be a big win for them if they want to look towards the top six or seven.
PAUL PREDICTS: 1-2 (10/1 with Sky Bet)
Liverpool v West Brom (Sunday, 4pm)
Surely Liverpool can't win the title? On Sunday at Newcastle they were atrocious. Jurgen Klopp left Divock Origi and Daniel Sturridge out against Newcastle, and stuck Lucas and Joe Allen in midfield. Benteke was strolling around looking like he was still playing for Villa.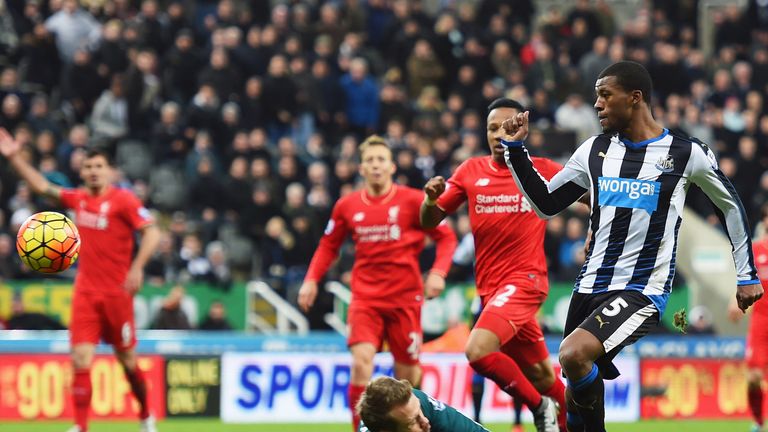 I can't see them winning the title, but I'll go for them to win this one narrowly. I think they find it hard to break down teams at home.
West Brom have finally started looking like a Tony Pulis team in recent weeks, nearly a year after he took over. It isn't brilliant to watch but Pulis will keep them in the league, and you really have to stay in the top flight this year.
I dread to think what's going to happen in January, because people can't stick, they have to twist. With the amount of money coming in next year, you have to be playing in the Premier League.
PAUL PREDICTS: 1-0 (9/2 with Sky Bet)
There's another £250,000 up for grabs in Soccer Saturday Super 6. All you have to do is predict the scores of six selected matches. It's free to play so get your entry in before 3pm on Saturday for the chance to win.