I've been whistling the song 'Tie a Yellow Ribbon Round the Old Oak Tree' all day today. The lyrics sum up my feelings perfectly ahead of our final day on the road.
"I'm coming home, I've done my time. Now I've got to know what is and isn't mine... I'll stay on the bus, forget about us."
I hope the dogs at home have the yellow ribbons around the oak tree. They'll be missing us and I'm missing them. Not having your own home comforts has been the hardest part about this trip. I never realised I'd miss having a bathroom that much.
But strangely, I've actually got used to this lifestyle on a bus. It's weird how we can become institutionalised.
Game nine of 10 was Brighton against Middlesbrough - a top-two clash that ended up being pretty one-sided.
I could have actually missed the game all together as I lost my access all areas pass for Sky Sports and was refused entry to a part of the ground. I've got my own bus with my face on, but that's not enough for stadium security, and rightly so. It was a fair cop. 
I was told to make my way to the studio through 'Digs Bar' inside the stadium but the chap on security wouldn't let me through without a pass.
I got chucked out of a bar before lunchtime!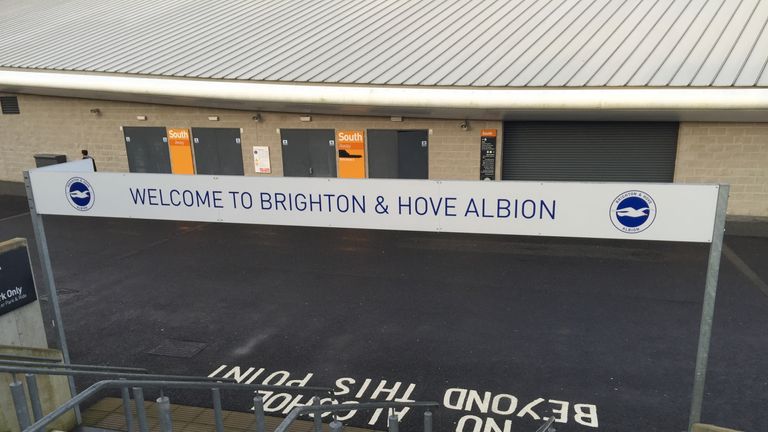 Thankfully, I made it to the studio on time and the gulf in class in the teams was very apparent. It shows you how important a squad is in the Sky Bet Championship.
Brighton had a few injuries and were missing Lewis Dunk through suspension - and it showed. If Chris Hughton had Solly March and Kazenga Lua Lua to call on, then things might have been different.
I was so impressed with Middlesbrough, who didn't need to control the ball to win that game. They just controlled where the ball was allowed to go.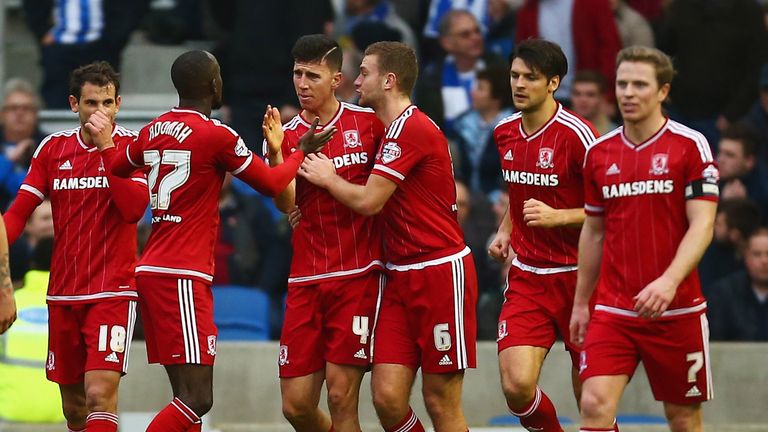 Brighton had far greater possession but they couldn't turn that into chances. The way Boro were set up was almost faultless. That's no fluke either, they must work on the shape over and over again on that training pitch. Anyone that finishes above them will go up automatically.
We're now travelling back up to Birmingham for match 10 of 10 as Walsall take on Port Vale.
Nine down, one more sleep to go.